Opinion / Columnist
A comrade who refused to die
07 Aug 2016 at 10:26hrs |
Views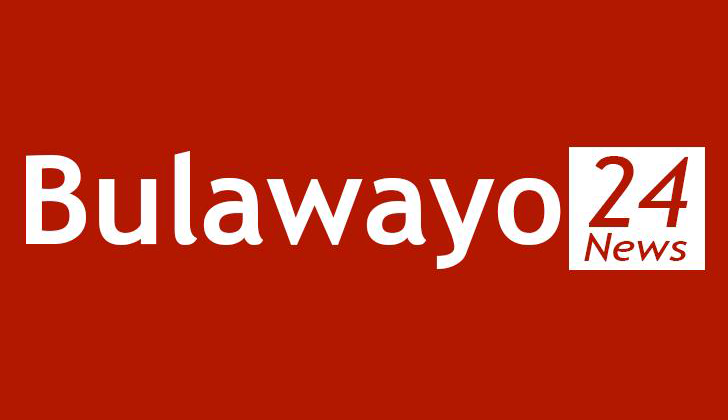 COMRADE Noah Mbira whose Chimurenga name was Chemist Ncube has just too many fascinating episodes from his time during the liberation struggle. Last week, he gave a gripping narration of his journey from 1971 when he went for military training in Tanzania. This week, he continues his narration telling our team comprising Munyaradzi Huni and Tendai Manzvanzvike how he harvested "quite a number" of Rhodesian soldiers with his Light Machine Gun, how he gunned down a stubborn white man at Mukaradzi Gold Mine and how as he was facing death, he was saved by a over 70-year-old man who was then shot dead by Rhodesian forces.
He narrates a touching story about the late Josiah Tungamirai who got terribly sick after he had been demoted to be an ordinary cadre by Badza. Read on . . .
SM: You spoke about the incident were the Rhodesians had tracked you after you had been sent to the rear by Chimurenga. Tell us more about what happened?
Chemist: We left the rest of the group around the Mazowe-Chitsungo Game Reserve under the command of John Gwitira, whose Chimurenga name was Kenneth Gwindingwi. I was now the coordinator of the war front and the rear, ensuring that reinforcements and materiel were coming from the rear.
As we were walking back from the rear, we got to Mazowe River and discovered that the Rhodesian forces were tracking us. Pataifamba, I was the man at the back, ndaifamba ndichizvuva sanzu kudzima tsoka dzedu but somehow they discovered that we were in the area. So we crossed Mazowe River and now we were ready for anything. We said if its fire, let it be fire but we also knew that they couldn't attack us at night. We walked for about three days and we got to Nura. Here we met Cephas, Chinodakufa, Teddy, Chiridza and others I can't remember exactly. We joined these comrades and in a few days, Josiah Tungamirai and Mupunzarima joined us from Rushinga. Some of these comrades were later deployed in different areas at the war front.
On the 22nd of December 1972, I had taken quite a number of recruits, I think over 100, as many people, especially those living along the border with Mozambique were now eager to understand what this liberation war was all about. I was assigned to take these recruits to Zambezi River so that they could cross into Mozambique en route to Zambia.
SM: Do you remember the names of some of these recruits?
Chemist: Most of them I was seeing them for the first time and I was with them for only a day. You also need to know that during these days, names were not that important. Around 1pm, having passed Mukumbura, we were at Chiswiti which was at that time a big base for both Frelimo and Zanu. This was the operating base for Nehanda Sector.
So just after our arrival at this base, around 1pm as people were having lunch, we saw about three spotter planes and in no time, more than ten helicopters supported by jet fighters came. The helicopters were firing and throwing bags of grenades. I could see this while taking cover because helicopters operate from a low height. I can tell you those grenades were very effective and with the support of the jet fighters throwing fire-bombs, the whole place got engulfed in fire. The bombardment was just too intense, but I survived it all.
SM: How did you survive?
Chemist: My past experience at Mupfubve where we had also been attacked, helped me a lot. I now knew how to escape during an air fight. We tried to fire back but we were clearly overpowered. We even stopped firing back, because we discovered that firing back was exposing us. At times, you need to let it go. This battle went on until around 3pm when suddenly the bombardment stopped.
SM: How were the casualties on your side?
Chemist: One of our provincial commissars, Rauya passed on. He was quite a gifted guy, coloured and very brave. We lost quite a number of comrades also and Gabarinocheka was captured. We quickly re-grouped. Among the commanders there were Badza, Nhari and others I can't recall their names. Dadirai was one of the recruits and she also survived.
SM: After this heavy bombardment and all the losses, what really happens? Was there time to take the injured to some place or to bury the dead?
Chemist: Most of these comrades were not found. We think their bodies were later taken by the Rhodesians. This Gabarinocheka who was captured was only released after independence. At some point you asked me about praying. Praying to who? God is for everybody. You can all pray to God. The issue was how to manage the situation and any given battle no matter how fierce it was. Guerilla warfare teaches us not to fight when there is no need to fight because you will be exposing your numbers and you don't have enough ammunition.
SM: Why do you think the Rhodesian forces came with all this fire power?
Chemist: One of the fundamental principles of the war is to eliminate your enemy as soon as possible. They call it total annihilation. War has no mercy. It doesn't matter the size of the group to be attacked. War doesn't care whether you have eaten or not? War is about killing your enemy full stop. War is the final resolution of a conflict. The Rhodesians were protecting their interests so there was no mercy. So they wanted to show us total power.
SM: At this particular time, how many comrades, just a rough estimate would you say were at the war front?
Chemist: This was the inception of the war. Having been deployed on the 30th of June in 1972 at Msengezi, most of the comrades were provincial commanders and sectorial commanders. In no time, the Group of 45 was heavily depleted. I can't talk of a figure here.
You see, this war was never about the numbers. It was about the passion and the zeal to fight the colonial regime. The sacrifice, being prepared to lose it all for the masses. Up to this day you hear some people who say Rhodesia was better, yes it was better for some people, but for the masses it was not.
SM: Ok, let's go back to the time after the battle when you said you regrouped.
Chemist: Yes, we re-grouped and to our surprise, about 400 recruits had survived this battle. For those who had died, no burial no what. The Rhodesians were quite prepared for this operation. The way they came and the way they retreated, showed they had done their homework.
After re-grouping led by Badza and Nhari we headed for the Zambezi River to assist the recruits to cross into Mozambique. I was leading the reconnaissance group so we would be about two to three hundred metres in front of the main group. Around 5pm we got to Zambezi River. It was quite a thicket. I signalled my section to disperse and they all dispersed.
We didn't know that we were approaching the Rhodesian ambush. The Rhodesians had left Chiswiti after attacking us and came to Zambezi River to lay an ambush. They wanted to prevent whoever had escaped from the battle from crossing the river. So when I asked my section to disperse, they took positions and I was at the centre. The Rhodesians thought we had seen them and they haphazardly opened fire. We quickly took cover and withdrew from the scene. There were no injuries at all. The rest of the main body headed by Badza and Nhari just changed their route, proceeded to Zambezi and they managed to cross.
The Rhodesians focused on me and my team. Once again, helicopters and jet fighters came but like I said this was a thick forest, we managed to duck off along the river and escaped. Up until 10pm the Rhodesians were still hard on our heels.
Around 2am, I said guys let's try to sleep. Remember no blanket, no nothing. Also remember the first attack happened around 1pm when we were just about to have our lunch. So we had not eaten the whole day. I could see the comrades were hungry and some couldn't even walk. There were exhausted. To make matters worse, there was a heavy downpour that night. It rained heavily.
The next day we continued walking, still no food, no nothing except nematamba. We ate those until we lost appetite. Around 11am, we arrived at Chiguvi tikaona bere richimwa mvura and we all rushed to drink this water. Sharing water with wild animals was very common during the liberation struggle. This was the safest and not the cleanest water to drink.
SM: Where exactly where you going?
Chemist: We were now heading to Mukumbura. Around 12pm, the exhaustion started taking its tool. Nzveve dzakanga dzavakuvhara and we couldn't hear anything. But we soldiered on until we arrived at Mukumbura around 3pm. We knew there were some people around because ukangoona an area yave netsvina, madhodhi musango woziva kuti somewhere around, there are some people.
When we got to Mukumbura we located the masses, ate some food and picked up some materiel and continued our journey to Chaminuka. After a few days we met the comrades who had captured a white man, Gerald Hacksworth. These comrades included Chinodakufa, Takawira, Nyahuya and others. As these comrades were taking this white man to Zambia, they had passed through Chinodakufa's house around the Kaseke area and got some food. Unknown to them, the Rhodesian soldiers were tracking them, causing havoc in the villages.
Around 10am, these comrades arrived at the base where we were with Hacksworth. He wasn't a difficult person to deal with because he didn't resist his capture. He followed orders. We gave him protection and arranged our movement. The Rhodesians had alerted the Portuguese in Mozambique about the capture of Hacksworth and we knew they were going to do anything to stop us from taking him to Zambia.
As we were planning how to accompany these comrades to enable them to cross into Mozambique, once again, the helicopters and jets came. We told Hawksworth to continue cooperating with us and we assured him that we would protect him.
SM: Why had these comrades captured Gerald Hacksworth?
Chemist: Just to show the Rhodesians that despite their fire power we were able to do this and they could not do anything about it. The important thing was that he was supposed to cross Zambezi river and get to Lusaka. We wanted him to do some public relations for us and indeed when he got to Lusaka he did. He told the story of how he had been treated and he complemented the comrades for the good treatment.
The assignment to cross Zambezi with Hacksworth was given to Shumba. He was part of my section. I and a few other comrades were deployed to Nyombwe area to reinforce a group which was there. But after the capture of Hacksworth from Nyakasikana in Chesa, the situation in the country became very tense. The Rhodesians were angry.
While the Rhodesians were concentrating on tracking the group with Hacksworth, some comrades hit a Rhodesian camp in Mt Darwin. This was meant to be a decoy, to confuse the Rhodesians. After this attack, the Rhodesians got confused and that's how Hacksworth and the comrades managed to cross into Mozambique then went to Lusaka.
Later we were assigned to do reconnaissance for reinforcements that were coming from the rear. We were supposed to advance beyond enemy lines to Shamva. We went out myself, Cdes Chinodakufa, Chiridza and Josiah Tungamirai who had been demoted by Badza. I don't know what had happened exactly. That demotion had heavily affected him because he was now just like any other cadre with no rank. You know in military terms, here I am, I am saluting you and then I am demoted to be an ordinary cadre, it's devastating. He was the political commissar for the sector and now he had been demoted to become just an ordinary cadre. Although we had trained together, Tungamirai had risen through the ranks and now he was being assigned to me. I was junior to him and it affected him. I could see that. He actually looked sick and I assigned him to other comrades who were remaining in Nyombwe area. He complied.
When we got to Gwetera into Shamva we found a line of defence of Rhodesian camps. They knew that operations were coming through the Chesa area and so they were trying to protect the farms. We did our reconnaissance and discovered that it wouldn't be proper for reinforcements to come to this area. It was suicidal. So we went back with that decision and came to the agreement that Nyombwe was going to be the operating centre. The terrain was not that good but we had the support from the masses.
We then went to Nechironga where we found Josiah Tungamira helpless. Vakanga vatemwa nyora the whole body and he was very weak. We don't know how, but hameno pan'anga paakanga aenda. We later discovered that he had been attacked by malaria. I asked him, why all this? I then said to him, I can see you are having difficulties walking, but right now, we are going to Mozambique. He said, no, no, no but I said we are going and we are going. We then started moving and from Nechironga takananaidzana till sunset when we got to some home. As the comrades were resting, I went to some home to ask the owners to prepare porridge for Tungamirai. As they were cooking, we started explaining our mission and told the family that as comrades we could not survive without their support. Vakatiuraira huku and cooked sadza for us.
Again, like I told you earlier, as we spoke, we never spoke about Zanu. By this time Zanu was still a nonentity. It was thought to be a party of the elite. Chinodakufa was the Zapu district organising secretary. He covered areas like Mt Darwin, Bindura, Rushinga all the way to Mahuwe and Dande. Despite him being Zapu, we worked with him and he played an important role to mobilise the people in these areas. So at this stage, we never campaigned for Zanu. All we said was tiri vana venyu vauya kuzorwira ivhu renyu.
So back to the journey, we ate our food and Tungamirai was now feeling much better. We walked for a while and decided to sleep. The next day we continued walking along Pfunyanguwo range, getting food from villagers. We got to Chigango around 3pm then proceeded to Mukumbura arriving around 6pm.
In Mukumbura there was Mbuya Duhwa, she was our contact in the area and more importantly vaisvikirwa nemudzimu waMutotera. We looked for her and she came. Without hesitating she told us that, there is heavy presence of Rhodesians in the area, but munosvika kwamuri kuenda. She then turned to Tungamirai and asked, ko nhai mujaya, nyora dzese idzo dzabvepi? Tungamirai said ahh, unenge uchidawo kurarama pamwechete nekutaura nemudzimu wekwako. She then said, uri muhondoka iwe? Handiti unoziva kuti hondo kufa? Handiti wakauya kuhondo uchiziva kuti kunofiwa, saka unoda kutsvaga mudzimu kuti usafe sei? Vakabva vamusvipira mvura about three times. She then ordered us to rest for three days adding that Tungamirai was to remain at her homestead. That was February 1973. We left Tungamirai ipapo and he spent about three months there.
We then went back and after a few days, the reinforcements came led by Chimedza and Bethune. We joined Cdes Cephas and Chinodakufa and later on Takawira and Chiridza came. We went to Gwetera. Unknown to us, the Rhodesians had followed us and the following morning a big fight started. We fought back fiercely and the Rhodesians retreated, leaving us and the new reinforcements in disarray. One of the casualties from this battle was Teddy.
The Rhodesian soldiers came for us mainly because they wanted to capture one of the spirit mediums we were with from the Gwerevende family. This spirit medium was indeed captured and taken to Mt Darwin. The Rhodesians were quite aware of the power of the spirit mediums. If you go down in history, you will see that every September the Rhodesians would gather some spirit mediums in the country in Harare and conduct a ceremony to appease the spirits. But then now we are in a free country, we have forgotten all that and have become slaves of Christianity. Really? Now see what's happening in our country? Ko nhai vakomana takairasira papi? Inga we all know what brought this country independence.
SM: Ok, now you were involved in many battles so we will have to skip some of the battles due to time and space constraints. Can you briefly talk about the incident at Mukaradzi mine.
Chemist: Ok. We were around the area and we spotted two young men. I approached them and I introduced myself as a gandanga. The two boys were surprised but excited to see us. I then asked about the situation at Mukaradzi mine and they told me that there was some troublesome white man there. The young men actually said they wanted to join us but I said, no, go back to work and we will work out a plan. We said all we wanted was food. They went and prepared sadza. Around 6pm they came and they had already mobilised some workers from the mine. We spoke about the conditions at the mine and all the workers said they were being ill-treated. After this, those two young men insisted that they wanted to go with us. We had no option but to let them join us.
We then hatched a plan to go and capture this white man. We went to the farm and got near the tent which this white man used as his house. After taking positions, I shouted to him to come out and warned him not to try any funny tricks because we were freedom fighters. After a few minutes he came out with his hands raised up. As I was approaching him, he bolted and started running away. I followed him. He was running towards some big tree and I didn't know what was there. Later discovered that just behind the big tree, there was the mineshaft.
He realised I was running after him and when he got to the tree, he went around the tree and to his surprise he found me standing on the other side. He was thinking that I was going to follow him so that I would fall into the mineshaft. I didn't do that. So there we were, face to face. I shot him without blinking and he died on the spot. We burnt everything at the mine and left. (laughs) You know why I am laughing?
SM: No.
Chemist: This was a gold mine but we never searched for gold. Never. We just burnt everything down. I wasn't greedy. I was disciplined. War to me was not a chance to steal.
SM: But why did you kill this white man?
Chemist: Like I said we wanted to capture him and he wanted to play clever and all. And he wanted me to fall into the mine shaft and die. I had to make a decision. From there we walked towards Mt Darwin. We got to some hill overlooking Mt Darwin and camped there. We were about seven. The following morning, I think the Rhodesians had discovered the incident at Mukaradzi mine and the helicopters and fighter jets came again. They were throwing bombs ran- domly,
I think with the aim to scare all the comrades in the area. After a while the bombings stopped and we sent those two young men to go and get us some food. They went and came back carrying a sheep they had taken from one of the farms. We killed the sheep and for three days we were camped on this hill. After three days we walked to Madziva and continued political mobilisation.
Later we started walking back to Nyombwe but one of the days around 2am we decided to sleep at some place near Ruya. We overslept and woke up around 7am. As we woke up, we heard Gumbo shouting kuti vakomana pano pashata. We knew him segwara, munhu ane mutyutyu but like I have already said, you never know who will save you. He alerted us, we quickly took a few of our belongings and rushed back towards Mt Darwin.
The Rhodesians were following us. As we were going towards Nyajenje, we saw lots of movements of vehicles from Mt Darwin. It was clear that the Rhodesians were all over hunting for us. I said we can't carry on running away. Let's take positions for an ambush. We walked towards Chesa and took positions. While in those positions, I think it was because of fatigue, we started dozing
From nowhere we saw a dog running towards two of our comrades, Katanha and Gumbo. Katanha managed to jump over the fence and run away but Gumbo akabva abatwa. We saw some white Rhodesians running towards Gumbo. Katanha turned back and shot the dog. The Rhodesians kept on rushing towards Gumbo and I opened my light machine gun. I gunned them down. All of them. It was like a harvest. I just loved my LMG.
SM: How many did you harvest?
Chemist: I really don't know. There was no time to count the bodies. Now was the time to retreat because we knew that in no time, reinforcements would come. Remember these were early days of the war and the biggest tasks were recruitment and mass mobilisation. So we were never supposed to get carried away. After a while helicopters came but this was just to scare us. We had already retreated and took cover. Paul Kuruta, Zvamutsana and I spent the day in one position watching as the Rhodesians went up and down the road hunting for us. We later went to Nyombwe and then again to Madziva where we continued mass mobilisation and recruiting more comrades. I need to tell you that there is nowhere we went and just started the war without asking for permission from the spirit mediums in the area.
I also listened to the radio a lot to get an idea of what the Rhodesians were thinking. One day while I was listening to the programme BBC Africa on radio while standing to get good airwaves, I suddenly saw Rhodesian soldiers and I don't even know how I threw the radio away, took my gun and started firing. My other comrades joined in. As I was retreating, I was hit on the knee. My knee cap was blown open but I kept on running until I met with Chiridza and Zvamutsana. I kept on limping and as we walked the jeans were now too tight because the leg was now swollen. There was no medication. My tight jeans were my bandages to stop the bleeding.
We met Chimedza and Badza at one of the villages as I was limping. They left that night saying takanga tawandisa at one place.
The following day I asked one of the old men at the village to go to Mt Darwin to get me some bandages. The moment he asked about bandages at the shops, the police were alerted and he was arrested. They were asking him why he wanted the bandages. The old men had no choice. He revealed that there were freedom fighters at a base near his homestead.
The police and some soldiers came and rounded up people from this village. However, one of the old men from this village was not around. He had gone to Mt Darwin. When he saw all these people from his village at the police station, he knew that someone had sold us out and he ran all the way to our base to notify us that the Rhodesian soldiers had rounded up people from his village and were coming for us. We told him to go to his homestead and whatever he saw, he was supposed kuridza muridzo or kuridza ngoma to alert us that danger was coming. The old man walked to his house.
Unfortunately Rhodesian soldiers had surrounded the village and the moment this old man walked into his yard, some of the soldiers rushed to him. The old man just bolted and started running. We could see all this from our positions. The old man was running in our direction.
Some of my comrades quickly retreated. I tried kusimuka but my knee was hurting too much. Ndakapunzika nechiveve. I said to Cdes Kuruta and Zvamutsana, go away macomrades. I corked my gun and put my grenades close by. Whatever comes, I said I am ready. I had taken cover, but I could still see this old man running in my direction. I was ready to fire and ready for anything including death. Capture was not an option for me.
A few metres away from my position, this old man just changed direction and started running towards Ruya river. The Rhodesian forces shot him dead. I will never forget this old man. He saved my life. If he had continued coming in my direction, the Rhodesian forces would have seen me. This old man died trying to save my life.
I think he was over 70 years but he ran like a little boy just to save my life. Such people need to be honoured. The Lord has to bless them. (Weeping uncontrollably) This is how it went. It just shows how the masses were there for us. I later limped, joined my other comrades, crossed Ruya at night and proceeded to Nyamhembwe. After a few days my wound started healing after we got bandages at Chahwanda shops. Remember there was nothing called a pain killer. I later went to the rear and came back to Nyombwe where the wound finally healed.
(Next week we will bring you the last edition from Chemist where he will be taking frankly about the Badza-Nhari rebellion. Hundreds of comrades were killed and others were injured as Badza and Nhari went on the rampage. The allegation is that Chemist was part of this rebellion, but then next week, he will for the first time give his side of the story that is set to change the course of history.
Source - sundaymail
All articles and letters published on Bulawayo24 have been independently written by members of Bulawayo24's community. The views of users published on Bulawayo24 are therefore their own and do not necessarily represent the views of Bulawayo24. Bulawayo24 editors also reserve the right to edit or delete any and all comments received.