Opinion / Columnist
Rhodesian aircarft brought down in Bubi
07 Aug 2016 at 10:34hrs |
Views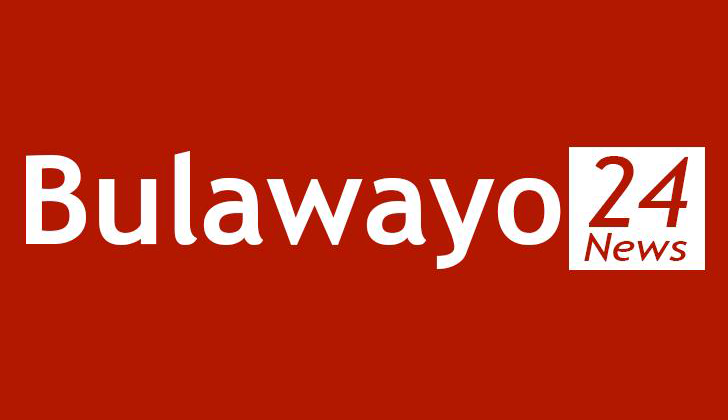 In today's piece we continue the interview with Retired Major Nditsheni Dube pseudo name Smallboy or Maleveni Omncane relating to us his exploits in the jungles of Lupane, Nkayi and Bubi during the armed struggle. Rtd Maj Dube operated under the legendary Zipra deputy frontal commander for the Northern Front Nicholas Gibson Nkomo who went by the name Gilbert Khumalo.
By 1979 Nkomo had set up his headquarters in the Gwampa Valley Forest where he was directing operations from and among those guerillas there was a crew that was armed with deadly weapons such as the Surface to Air Missiles (SAM-7) or Strela. The weapon was used to bring down a Rhodesian Canberra fighter aircraft after Rtd Maj Dube and his unit had successfully stormed a Rhodesian garrison in Bubi District, Siganda. After the war the garrison was converted into Siganda Police Station.
In this last instalment of the interview Rtd Maj Dube speaks to our Assistant Editor Mkhululi Sibanda about that battle and also how they made life difficult for the Rhodesians using the Bulawayo-Victoria Falls Road, the closure of two mission schools in Matabeleland North, Inyathi and Fatima. Below are excerpts of the interview:
MS: Last week you spoke about the distribution of the 120 guerillas that you brought from Zambia together with the late Gedi. What happened to Gedi?
Rtd Maj Dube: He remained with our commander Gilbert Khumalo and other senior commanders like the late Stanley Donga who was the regional security man, Phebion Mutero, intelligence officers such as the late Thodlana (Tshaka Moyo) who worked under NSO and Madayiza who was also a senior intelligence officer. These senior commanders were given a unit which provided cover for them while Gedi was shown around the semi-liberated zones. What you should also be aware of is that Cdes Gedi and Gilbert were also soldiers so in the event of a contact they would fight like anyone else. However, during that period they did not have an encounter with the enemy.
MS: Readers might want to know what type of weapons were these commanders armed with especially Cdes Gedi and Gilbert and which areas did Gedi cover.
Rtd Maj Dube: Our commanders in any situation were always armed with an AK-47 folded butt and a pistol. So those two were carrying those type of weapons. The same applied to field commanders as well, besides the type of weapon one chose to carry on any particular day there was always a pistol. As for the places that Gedi was taken to, he went to Sitina in Bubi District, Matundulwini, Lupane, Sivalo and Magazi, the last two being in Nkayi District. After that he went to Zambia via Botswana passing through Tsholotsho which fell under Northern Front One which was under the command of Nyamupingidza (Rtd Col Tshipa).
MS: Back to your area of operation, your detachment Madiliza you alluded that it had serious encounters with the enemy and also kept a close eye on the Bulawayo-Victoria Falls Road. Tell us what was happening during that time.
Rtd Maj Dube: With regards to the Bulawayo-Victoria Falls Road we made life difficult for the Rhodesians using that road. At first we used to have small skirmishes and at times we would set up small roadblocks to just harass the Rhodesians especially in areas between where there is Insuza Police Station today and St Luke's Hospital. However, one day 13 of us laid an ambush for the enemy just after Mbembesi River near Nkosikazi turn-off where during that attack two Rhodesian army trucks were burnt to shells. After that attack vehicles using the Vic Falls Road in started moving in convoys with the Rhodesian army providing escort.
MS: What about buses carrying villagers to their homes and to Bulawayo?
Rtd Maj Dube: We made sure that those were not touched especially Mendelson and Wankie because they carried our supplies from Bulawayo.
MS: Tell us about some of the battles fought especially by the Madiliza detachment.
Rtd Maj Nditsheni: There were so many as there was one where we had a serious contact with the Grey Scouts near Matundulwini, the attack on a timber processing facility that was always guarded by the Rhodesians, the attack on Siganda Camp, the encounter with the dreaded Selous Scouts and so on. I think I should start talking about the battle with the Grey Scouts. On that particular day we were a unit of 18 on our way to meet the commander Gilbert. The enemy forces then got to know about our presence and started tracking us. Although they were using horses they did not rush and I think they wanted to make sure that we had to go to sleep first before they attacked as it was at night. When we got wind that the enemy was following us we decided to lay an ambush just before we reached the villages. As expected they got to where we were at around 4am and serious fighting erupted. We cut the enemy forces into pieces and the horses ran in different directions. As for the attack on the timber facility we had to carry reconnaissance missions for some time. We noticed that the enemy forces would leave some of their people guarding the timber processing plant which was near St Lukes while others escorted workers who were going to harvest the timber. So we divided ourselves giving the first group the task to attack the facility while the other group set an ambush for those guarding the tractors going to harvest the timber. So at around 10am on that particular day which was a Saturday five comrades went for the compound while the other three planted a landmine on the route leading to where those people were harvesting the timber. Those enemy forces who were guarding the timber facility were caught by surprise when we stormed the compound, there were three district assistants and two Support Unit guys which we called the Gondo. They did not have time to return fire, they just perished there. We then moved in and set the whole place on fire. When those who were giving escort to the tractors and trucks tried to return to the camp they were hit by a landmine which our guys had planted. When that happened our guys who had planted the landmine moved in and assaulted. There were no survivors again. It was a mission accomplished.
MS: Then tell us about the encounter with the Selous Scouts.
Rtd Maj Dube: We got a message from the youths that there were comrades who had just arrived in the area and were coming from Zambia and were looking for us. They were six of them, five carrying AK-47s while one was armed with a PK. You see Selous Scouts used to dress like freedom fighters, behaved like them as you might be aware that some of them were captured freedom fighters who had turned against the armed struggle. In fact what had happened was that those guys had spent the whole day tracking us but had lost our spoor. What we had done was that we had crossed Fighting Road moving towards the Mabhena villages near Jabatshaba Dam but then decided against the idea of settling there for the day. So we quickly went back and crossed Fighting Road again. We were 12 of us and when we got the message that those "newly arrivals" were looking for us we sent the reconnaissance team to go and investigate while at the same time sending a message for reinforcements from some of the comrades who were at the Gwampa Valley Forest. Indeed we got the reinforcements in the form of seven comrades and that was around 3pm. Now we were ready for anything as we had two RPG-7s, a PK, four AK-47s fitted with launchers, ordinary AKs and an LMG. Those Selous Scouts were still sending the youths that we should send commanders to meet them and we kept on playing delaying tactics while changing positions until our reconnaissance team joined us and by that time it was between 7 and 8pm. The reconnaissance team told us that the enemy had deployed in a circular formation.
MS: Why were you sure that they were Selous Scouts?
Rtd Maj Dube: The first mistake that the enemy made was that while organising food they asked the villagers to bring the food to them at a spot which they had identified was a little distance from the homesteads, something that Zipra guerillas were not doing. When we were organising food we would split into small groups of two or three and ask for food from different homesteads so that when the enemy came after we had left the villagers would not sell each as all of them would have served us with food. The other issue was of security considerations, it was easy for the enemy forces to notice the presence of guerillas when villagers were filing carrying the food to one place. We were no longer doing that, so those Selous Scouts were still using the old methods and that was their biggest mistake.
MS: Then how did you attack them or did they attack you?
Rtd Maj Dube: After studying their deployment and playing delaying tactics we decided to go for the attack when we thought they had had enough of our delaying tactics. We moved in and attacked them heavily. However, there was fierce fighting but since they were outnumbered we managed to overrun them killing three on the spot while two were found nursing injuries by the villagers the following day. Helicopters came the following morning and took the bodies and the injured. However, before the enemy forces left they burnt down the nearby Makhakhi homestead.
MS: Then tells us about the attack on Siganda.
Rtd Maj Dube: That attack was carried out after we had rehearsed for more than two weeks and the commander Gilbert was now sitting on our necks saying he wanted it destroyed because it was the launch pad for the enemy forces. After using villagers to gather information about the general behaviour of the enemy forces we attacked it early in the morning at about 4am. We first hit the four pillboxes and stormed it. Unfortunately three civilians who were employed at the camp and had given us some of the information died in the crossfire. When we attacked Siganda some of the enemy forces had gone on patrol and to prevent them from coming in as reinforcements we planted landmines on the roads leading to Vic Falls Road and the other one going to Inyathi Centre. As expected when they tried to come back and reinforce their colleagues the landmines did their job. The Rhodesians tried to make a follow-up using their aircrafts and we brought down a Canberra using a Surface to Air Missile (SAM-7 or Strela).
MS: So you guys were armed with such weapons?
Rtd Maj Dube: When Gilbert moved to take charge of things lapha ekhaya Strela units were also deployed. In 1979 we were ready for an outright military victory. There was no way why such a senior commander as Gilbert could move and set his administration at the front when we were ill-equipped. That is why even the frontal commander himself Rodwell Nyika (Rt Brig-General Collin Moyo) led a unit that attacked Mana Pools. We had taken the war to another level. In fact all the attacks that we were making were directed by Gilbert himself. So after the attack on Siganda Camp Gilbert was very happy and congratulated the Madiliza Detachment individually as the Rhodesians abandoned that place and it was only re-opened after Independence.
MS: The closure of Inyathi and Fatima. You were involved as well?
Rtd Maj Dube: Yes, I was part of the unit that had comrades like Jack Hlongwane and Stanley Donga that closed those schools. We wanted to send the message home that we were in a real war situation so there was no time for other games. When we went to Fatima Mission the priest and nuns tried to reason with us but we told them in no uncertain terms that when we returned to the school and found it operational we were going to deal with them. However, it was just a threat and we even instilled fear to the schoolchildren that if they continued being at school there was a chance that they would be killed. We showed them the bazooka, launchers and ammunition belt of the PK and in no time they had packed their belongings and moved to the Falls Road to look for transport home.
MS: Were you serious that you would kill them?
Rtd Maj Dube: (laughs). We were just joking. The closure of schools was part of our sabotage missions. You see, with the Madiliza detachment we were a crack unit and I can say the same applied to all the others but personally I will rank ours and that which was commanded by Fuyane which operated in Midlands in areas around Lower Gweru, Zhombe and Silobela as units that had good fighters.
MS: Who were some of the people in the Madiliza unit besides yourself and Jack Hlongwane, just a few names that you still remember. Rtd Maj Dube: Some of the fighters were Majoki, Angel Khumalo, Moses, Mabhikwa, Maplanka, Mangwana, Sunnyboy, Zilonda, Mtsatsariko, Bulembu, Nleya, Sikukwanam Killer and Cici.
Source - sundaynews
All articles and letters published on Bulawayo24 have been independently written by members of Bulawayo24's community. The views of users published on Bulawayo24 are therefore their own and do not necessarily represent the views of Bulawayo24. Bulawayo24 editors also reserve the right to edit or delete any and all comments received.