Opinion / Columnist
War veterans: Architects of Zimbabwe's sovereignty
08 Aug 2016 at 06:52hrs |
Views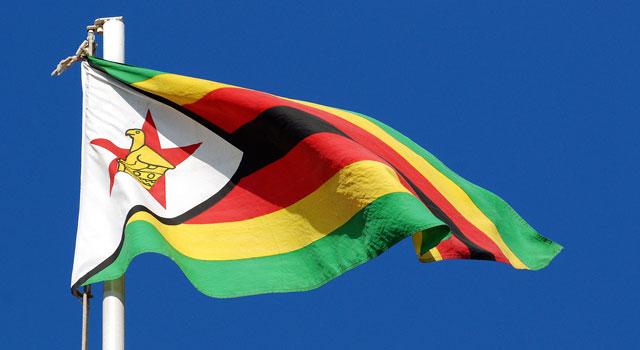 ZIMBABWE commemorates Heroes' Day today at a time when the nation is seized with misguided individuals calling for the Zanu-PF Government to step down to make room for a situation that is not exactly clearly spelt out. In that mixture of Zanu-PF succession controversy and confusion about what dispensation would follow the demanded resignation of either President Mugabe as head of state or that of the Zanu-PF administration, a significant segment of war veterans has been involved. But the ruling party is not really the core subject of discussion today - the veterans of our liberation war are.
It is important to understand that war veterans can be placed into several categories that emerged at the attainment of independence in April 1980. At that time, some guerrillas surrendered their weapons and returned to civilian life as mere villagers or peasants.
A large number preferred to be integrated into various sections or departments of the country's security forces: the army, the police and the correctional and prison services. Some war veterans joined the Zimbabwean civil service as represented by the Public Service Commission and also those employed by local government authorities.
A significant number got employed by industrial and commercial organisations, with some becoming employers as they turned into commercial entrepreneurs or industrialists.
Some former guerrillas chose to join various political parties as leaders, activists or passive members. It is some of these activists who are publicly featuring in Zimbabwe's current developments.
There are also former guerrillas who have joined religious organisations, particularly Christian churches either as ordinary members or as leaders at one or other levels. Former guerrillas are found also in the ranks of traditional religions throughout the country.
Christian churches as a general tradition base their political doctrines and guidelines on various biblical statements, historical occurrences, injunctions and moral teachings. Whereas most of those churches urge their members to be guided by their individual consciences as to what to support politically, Jehovah's Witnesses preach that their members should leave politics to God who will sooner or later come down to rule the world.
We also find some former guerrillas in the professions, that is, in the academia as school teachers, lecturers, professors, and also as lawyers, medical doctors, nurses, bankers and as architects and town planners.
Some of the former guerrillas are vendors, and are to be found on pavements selling whatever trinkets and commodities they can afford to order locally or from some neighbouring countries.
The public transport sector has its share of former guerrillas, and so has the hotel, travel and tourism, including safari operations.
The classification into several situations in which Zimbabwe's war veterans are, is not complete without mentioning those who are living in the diaspora where those with trades or professions live relatively comfortably.
But many who have neither skills nor professional qualifications live from hand-to-mouth, and are usual deportation targets.
We can say without any hesitation or doubt that in spite of these gallant sons and daughters finding themselves in whatever situation, having different daily needs, social and economic threats, they are as united on the defence of their country's independence today as they were while they were fighting for it.
A former guerrilla who is now pushing a cart (Scania) or selling whatever item on the streets of Zimbabwe is surely as deeply proud of his or her country's sovereignty today as he was deeply committed to achieving it during the liberation struggle.
That is a fact every genuine former freedom fighter would wish to uphold in spite of any negative social or economic development that has occurred in the country since Zimbabwe's attainment of independence.
It is very important to remember that politics is all about the acquisition and utilisation of two things: power and space.
Policies, laws, rules, regulations and their enforcement represent practical power. Space is represented by the sovereign state's territory: the land, the air, and water if it is a maritime state.
The objective of our independence was not to gain empty political power, but to use that power to exploit resources in and on our space for the betterment of our lives. That was the real aim of the liberation struggle in economic terms, and that is what every former guerrilla should be doing as his or her priority.
Now that the land (space) is in our hands, able-bodied Zimbabweans should be doing something every day to produce food, beverages, clothing, or transport, educational, medical and other services for themselves and for their respective communities.
While some have opted to pursue politics fulltime, most former guerrillas are in other national sectors, the largest number being undoubtedly in agriculture in the rural areas.
These should leave full time politics to those who design and implement political party policies while they concentrate on national socio-economic development.
That can be done by exploiting locally available resources such as timber, minerals, gravel, grass, wild game, soil, water, fish and other ecological products at ward level. The aim would be to create employment locally and to sell some products outside respective wards and thereby bringing monetary wealth into the wards.
Ward projects can range from brickmaking to furniture manufacturing. Some wards may be more suitable for chicken or pig projects than for furniture or timber projects. It is easy to decide what project to start on the basis of the availability or material, the market, manpower, management, money, the well-known five "Ms", with motivation as the final element of that industrial development mix.
The main aim for such projects would be to generate employment, improve people's living standard, build the national economy, raise people's per capita income, and to curb the tendency for some people to seek employment abroad. It is high time we practise liberation struggle slogan: from each according to his ability, and to each according to his needs.
With the land (space) in our hands, natural resources are thus in our possession, and that is what we fought for. What is required now is to turn the soil, water, timber and grass into comfortable residential houses; timber into beds, tables, wardrobes, chairs and sofas; minerals into financial wealth; various other resources and agricultural products into food, beverages, clothing and bedding for our comfort.
We should remember that unity among war veterans means national peace and progress; disunity is retrogressive.
Saul Gwakuba Ndlovu is a war veteran and a retired Bulawayov - based journalist. He can be contacted on cell 0734 328 136 or through email. sgwakuba@gmail.com
Source - chronicle
All articles and letters published on Bulawayo24 have been independently written by members of Bulawayo24's community. The views of users published on Bulawayo24 are therefore their own and do not necessarily represent the views of Bulawayo24. Bulawayo24 editors also reserve the right to edit or delete any and all comments received.