Opinion / Columnist
MDC-T admits 2018 will not be free and flip-flops to boycott - always take part in the end
23 Aug 2016 at 20:10hrs |
Views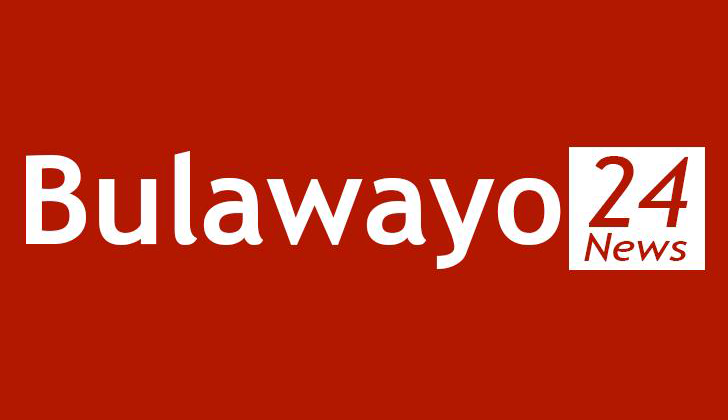 The stage is set for yet another MDC-T election boycott flip-flop. Since Mugabe blatantly rigged the July 2013 elections all the country's main opposition parties including Tsvangirai's MDC-T, PDP and MDC led by Tendai Biti and Welshman Ncube respectively vowed not to take part in any future elections until democratic reforms are implemented to ensure the next elections are free, fair and credible. MDC-T has since flipped!
Last year MDC-T Secretary General, Douglas Mwonzora, told New Zimbabwe that the party had figured ways of forcing Zanu PF, "kicking and screaming", to implement the reforms. The party was so sure of getting the reforms implemented it was calling off its threat to boycott the elections.
Mwonzora promised all the reforms will be implemented by the end of 2015 and we are getting to the tail end of 2016 and still not even one meaningful reform has been implemented, as MDC-T has readily admitted. The party has flop over to "boycott elections" position.
"As President Morgan Tsvangirai has lucidly pointed out to the media, it would be utter and complete folly for the MDC to blindly go into an election without reforms. We have learnt the bitter lesson that the Zanu PF regime will always rig any election that is conducted without electoral reforms. Once beaten, twice shy," wrote MDC-T spokesman Obert Gutu.
Yes it is "utter and complete folly for MDC to blindly go into an election without reforms" but that is exactly what MDC has done not once, not twice but three times at least already. This is still not enough because MDC-T will be taking part in the next elections even if not one single reform is implemented.
Zanu PF will rig the elections but is smart enough to always leave some scraps for the opposition parties; it is the scraps the opposition parties are after. Zimbabwe's opposition parties will all swear they want to see free, fair and credible elections but that is out of political correctness. When push comes to shove they do not care about securing the right to free and meaning vote for all Zimbabweans; as long as Zanu PF leaves some scraps for them, they will take part in the elections giving the process the political legitimacy.
When it comes to democratic reforms MDC-T does not have a clue what they are and who should get them implemented.
"As Election 2018 fast approaches, it is critical for the Parliament of Zimbabwe to play a leading role in setting out a well –defined and precise roadmap to the next election," wrote Gutu, for example.
He does not say what exactly he wants Parliament to do but putting that aside, it is absurd to expect parliament with a more than two thirds Zanu PF majority to implement any meaningful reforms designed to end the party's iron grip on power.
This is why MDC should have implemented the reforms during the GNU; MDC had the majority in parliament then and, more significantly, President Mugabe had his hands tied by the GPA which SADC, as the guarantor, would have insisted that he honoured.
"Zimbabwe cannot afford the luxury of holding another contested election in 2018.The national economy continues to contract and collapse into a huge mess of a rag tag informal economy that can neither create meaningful jobs nor sustain essential government expenditure," noted Gutu.
Considering the political and economic mess Zimbabwe is in the country did not afford the luxury of rigged 2013 elections either but, yes, the prospect of yet another rigged election is unthinkable. And yet given the breath-taking incompetence of MDC it is clear not even one reform will be implemented before the 2018 and thus allowing Zanu PF to once again rig the vote. MDC-T will oscillate between boycotting and not boycotting elections but in the end take part and thus giving the rigged elections legitimacy!
In their resolve to see the end of Mugabe's tyrannical rule Zimbabweans have paid little attention on the people they elected to carry out this important task; they believed that anyone can do it. The people entrusted Tsvangirai and his MDC friends to make good on their promise to deliver democratic change and now, 16 years later, Mugabe's still in power. Tsvangirai had many opportunities to deliver meaningful democratic change, the best chance being during GNU, but wasted them all because he is breathtakingly corrupt and incompetent.
By selling-out to Zanu PF during the GNU Tsvangirai and his MDC friends have lost all political credibility; they have lost all political leverage to get any reforms implemented and thus have settled for compromised position of pretending they can force Zanu PF to implement the reforms. Of course there is no way Zanu PF will ever implement reforms to end their own hold on power. Meanwhile MDC leaders have settled for the crumbles Zanu PF throws at them
It is for the people to realize that not everyone is competent and smart enough to end the Zanu PF dictatorship, Tsvangirai is certainly too corrupt and incompetent to do it, and thus finally elect someone up to the task. It is not enough to want Mugabe to go we have to elect someone competent to do it!
All articles and letters published on Bulawayo24 have been independently written by members of Bulawayo24's community. The views of users published on Bulawayo24 are therefore their own and do not necessarily represent the views of Bulawayo24. Bulawayo24 editors also reserve the right to edit or delete any and all comments received.