Opinion / Columnist
Uchuku Olwenziwa ngoPasi Luzwisa Ubuhlungu Project #6
28 Aug 2016 at 17:04hrs |
Views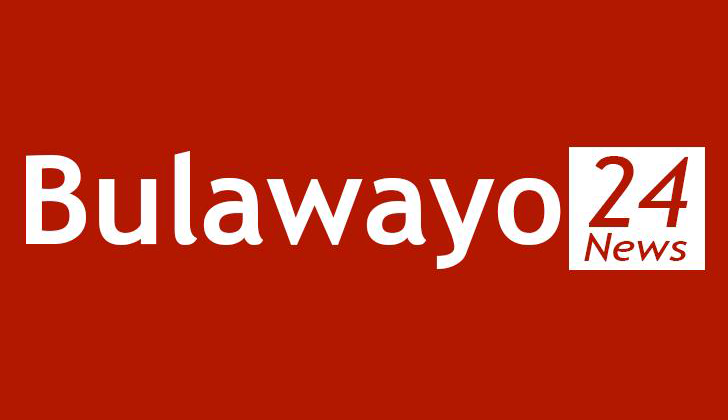 Bab' Ndlovu, unjani? Nansi eyami indaba. Ngangiku for one eUsher Girls Sec. School ngonyaka ka1983. Sasilungiselela ukuthi sesizaya eholweni yokudlela sisiya kudla ukudla kwantambama.
Sonke abantwana besikolo sasikuzindlu zethu zokulala. Sezwa ukuduma kwemota ezinkulu. Kungekudala nje sezwa sesitshelwa ukuthi siye lapho okubanjelwa khona i asemblu.
Into abayenza lapho! Eskolo sethu kwaku lamaShona lama Ndebele, lomphathiskolo waye liShona. Basibuza ukuthi ngubani ongazi isishona, sathula sonke. Bathi nxa uvela eTsholotsho kumbe Plumtree suka kwabanye uyehlala wedwa. Lakhona akekho owasukumayo.
Watsho ke lo onguye owayekhuluma ethi abantu beTsholotsho, Plumtree, Kezi, Nkayi, Lupane bababula njengenhlanzi ngoba bangabathengisi.
Thina sisahleli lapho okwakubanjelwa khona ngale emaklasini kwakutshaywa ababalisi abatholakale begqoke amajean kuthiwa ngama dissident. UNkosikazi kaMpathiskolo wazama ukuncengela umtanakhe ongumfana owayehlala lapho eskolweni ukuthi angatshaywa wabe usenyathele inyoka emsileni. Bamethembisa ukumtshaya yena ngoba bethi yena uzibona engcono. Ngenhlanhla wasinda ngoba wayelishona.
Bathi beqeda lapho bakhipha omunye utisha owayegqoke ijean lamateki kodwa wayesefile ngokudutshulwa. Bathi sonke simkhangele sibone ukuthi umthengisi ufa njani bathi sibone ukuthi i dissident yinto efanele ukubulawa.
Bathi sebezahamba bathi asingakhiyi lapha esilala khona ngoba babefuna ukuzakhangela amankazana alala lama dissident. Batshaya utisha wethu owayefundisa iscience kabuhlungu kabi owahle wayekela ukufundisa wahamba.
Badlwengula uMatron wethu owayeliNdebele sebebuya futhi ebusuku. Kwakukubi okokuthi lamanje lento engiyikhulumayo ayikaphumi engqondweni yami lamanje angikaze ngivote eZimbabwe ngenxa yalesi sigameko.
English translation
Mr Ndlovu how are you? Here is what happened to me. I was in form one at Usher Girls Secondary School, the year was 1983. We were getting ready to go to the dining hall for that night's dinner.
All of us students were still in our dormitories, when we heard the roar of big engines. Before long we were told to go gather where the school assembly was held.
The things they did at that place! Our school had both Shona and and Ndebele speaking people. Our headmaster was Shona. When the fifth brigade soldiers got to where we were assembled they asked is if there were any of is who didn't speak Shona, all of us kept silent.
They then said if you're from Tsholotsho or Plumtree you should move away from others. Not even one person made a move. The one who was speaking then said people from Tsholotsho, Plumtree, Kezi, Nkayi, Lupane were being killed like fish because they were sell-outs.
While we were gathered at the school assembly point beatings of teachers were being carried out in the classrooms. They were beating up teachers found wearing jeans on charges that wearing jeans was proof that they were dissidents.
The wife of the headmaster tried to plead with them not to beat up her son who stayed at the school. This angered the soldiers more and they threatened to beat her up too. They asked who she thought she was? She was saved by her being a Shona speaker.
Thereafter some of them took out the body of one teacher who had just been shot and killed for wearing jeans and takkies. They forced us to look at him so as to see how a sell-out dies. They told us that a dissident is something that should die.
When they were about to leave they ordered us not to lock our dormitories as they wanted to come check on us in order to see if they were any of us who slept with dissidents.
They beat up our science teacher so severely he quit teaching and left a few days later.
They came back later that night and raped our Matron who was Ndebele. Things were so bad that night such that what I am recounting here is always on my mind. I have also never voted in Zimbabwe or participated in politics because of what happened on said day.
To share your stories about what happened during gugurahundi horrors email veapndlovu@gmail.com or Whatsapp +27824407756. Anonymity guaranteed if requested.
Source - Veap Ndlovu
All articles and letters published on Bulawayo24 have been independently written by members of Bulawayo24's community. The views of users published on Bulawayo24 are therefore their own and do not necessarily represent the views of Bulawayo24. Bulawayo24 editors also reserve the right to edit or delete any and all comments received.