Opinion / Columnist
The MDC-T's political harakiri
02 Sep 2016 at 06:41hrs |
Views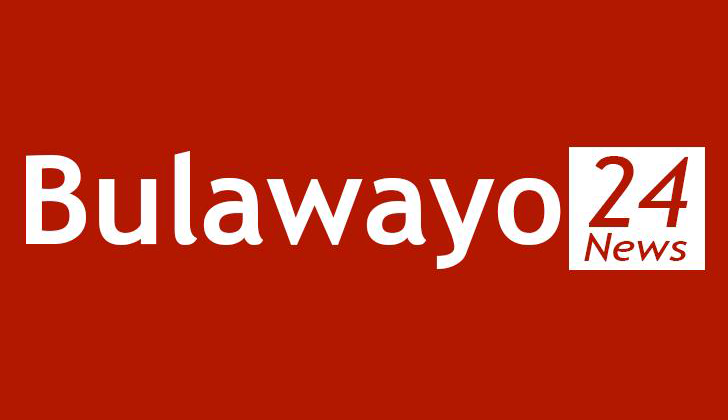 The Herald political editor Tichaona Zindoga did a good job on Wednesday this week in exposing the hypocrisy and double standards of America and its allies in dealing with issues of public violence.
This was in reaction to sanctimonious statements issued by the US, Canada and Australia condemning alleged police brutality in trying to contain riotous demonstrations by youths aligning to opposition political parties led by the MDC-T under the banner of the National Electoral Reform Agenda.
In America police kill. They don't risk their lives being manhandled by a mob.
Zindoga's was a great piece but written for a bad customer. In a normal world, the exposure of such hypocrisy should elicit a sense of shame.
On several occasions we have seen on CNN a single intruder being shot for straying into the lawn of the White House.
In Zimbabwe we are told it is democracy for thousands of protestors to march to State House while police stand arms akimbo. Among our own people, Zindoga's piece should be an eye-opener as it were.
But the trouble is we inhabit a world of superior, white law-givers who don't have to live by their own codes, on the one hand, and on the other, inferior, black natives who don't believe they are human enough to set their own standards, and must live by the hypocrisy of the alien law-givers. And we are treated as such.
It is therefore not surprising that when America and its allies issue such partial statements demanding restraint and observance of human rights by the police but openly support lawlessness on the part of rioters they are given prime space by oppositional media. They are deemed to be objective.
These are the same media who complain of harassment in the course of their lawful duties but apparently don't appreciate that the lawful duty of a police officer is to maintain law and order, including protecting the loony reporter who exposes himself to danger by standing between rioters and anti-riot police, to take pictures of a phoney war situation.
They treat the US and its allies as ambassadors of human rights and democracy, the same nations whose economic foundations were laid by the blood, sweat and tears of our ancestors as slaves, and whose colonial legacy is the cause of African poverty amid plenty and at the root of Zimbabwe's terminal fight for indigenisation of natural resources and economic empowerment of the black people.
It is this good fortune which gives western nations the nerve to stand on a moral pedestal preaching human rights among a people they won't allow to assume ownership of their God-given natural resources.
They must be surprised that anybody takes them seriously!
There is little to be said for the MDC-T. The party has never been so suicidal. There is evident sense of panic about the future. And it believes America and the west can come to its rescue before an inevitable end.
The MDC-T allowed its exhausted leader Morgan Tsvangirai to recall about 14 MPs from Parliament where they could have influenced electoral law reform.
Now they want Zanu-PF to reform the law against itself, failing which the MDC-T promises to use stones to achieve the same goal.
And it wants to be treated with kid gloves when it abuses the Constitution to foment hooliganism and anarchy in the country!
How did the MPs it recalled win their seats in the first place in 2013, under the same electoral law and electoral commissioners it now vilifies as impartial and suborned?
Let's not confuse issues about the demonstrations. And the MDC-T seems to be too good at creating confusion and appropriating people's concerns.
There are people who are hungry. There are graduates who have no jobs. There are Zimbabweans who have no accommodation, others who can't access health care and many who can't send their children to school.
These are genuine people's grievances every legitimate opposition party should raise in good faith at appropriate fora.
That is the task of every responsible opposition, not a sadistic organisation seeking to exploit people's agony for its own political ends, instead of trying to alleviate that suffering.
Zimbabwe's economy is "screaming" under sanctions the MDC called for, but chooses to deny there are sanctions, and that if they exist, they should not be lifted so long as it is not in power.
That is why the party has never mobilised for a simple petition, let alone a demonstration, against Zidera, America's iniquitous sanctions law imposed to throttle the land reform programme.
Such a party cannot purport to stand for the welfare of the majority. It represents the interests of those who imposed sanctions on the nation.
The MDC uses every foreign platform to campaign against foreign funding for the Zimbabwean government because that will help relieve people's suffering.
It doesn't want that to happen so long as it is not in power. The party has used every platform to campaign against the land reform, pushing instead for the property rights of a small white minority.
This has not only excluded a majority of its followers out of a national heritage but has sorely divided the nation.
Instead, the same unrepentant white former commercial farmers now use MDC-T platforms to demand compensation for land from which they made undeserved fortune during 90 years of racist, colonial occupation and using black slave labour.
The MDC-T doesn't take this as an insult. We deserved to be colonised; the white man must have his land.
When whites then mock us that "blacks are not people" we feign anger. But we demonstrate it to them through fawning behaviour every day.
Of late there has been the issue of bond notes announced by Reserve Bank governor Dr John Mangudya. He made clear these would be used to pay incentives to exporters to produce more.
That is one way Zimbabwe can earn the American dollars we love so much. The bond notes would also be backed by a $200 million Afreximbank loan.
That has been met with resistance by the MDC and its paid scholars. They don't want a local currency. It is not good for Zimbabwe.
It will give the Government power over the direction of the economy through the sin of "quantitative easing" in times of cash shortage.
Instead, Government must fold its arms, bend over backwards like a whore to attract foreign currency from investors.
Yet the violent street protests are calculated to ensure no investor comes near Zimbabwe's border. What a caring party!
Then came an import restriction on non-essential goods at the beginning of July, which sparked it all. Government was responding to a plea by industry. And they want more goods banned.
We appreciate why there was an immediate outcry from cross border traders. It cuts their source of livelihood.
But we don't expect that import ban to be rocket science to a political party which has been demanding 2,2 million jobs promised by Zanu-PF in 2013.
How does Government promote the creation of jobs when industry is not producing anything and everything is imported?
We don't expect the MDC to support all Zanu-PF policies. That is not its business. We expect it to support policies which help feed people, policies which empower the majority and grow the new economy.
When all is said and done, a serious leader and a responsible political party should rise above populism and think long term.
By choosing violent demonstrations to take over power, rather than contest elections, less than two years away, the MDC has squandered people's goodwill and taken the way of suicide.
Source - the herald
All articles and letters published on Bulawayo24 have been independently written by members of Bulawayo24's community. The views of users published on Bulawayo24 are therefore their own and do not necessarily represent the views of Bulawayo24. Bulawayo24 editors also reserve the right to edit or delete any and all comments received.