Opinion / Columnist
Sister wives who defy convention
03 Sep 2016 at 08:36hrs |
Views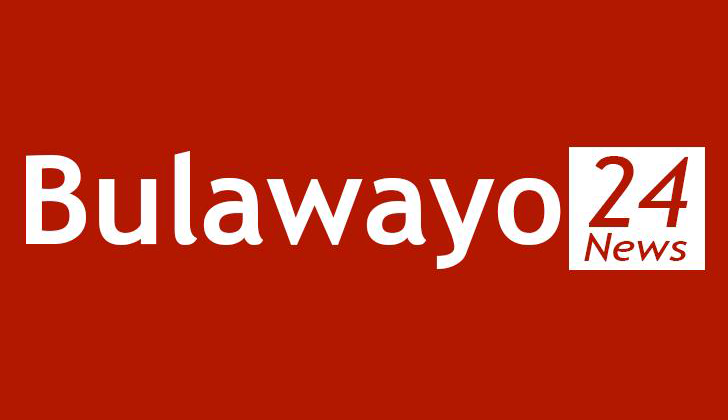 Sister wives Tadziripa Chihuri (106) and Cecilia Mazarura (90), like the biblical Ruth and Naomi, are that rare union where water is thicker than blood. The elderly widows, formerly second and fourth in a polygamist row of five, have stuck together 34 years after the death of their husband, Enock Chihuri, in 1982.
The peculiar duo, resident at a modest homestead in Katsande village, a few kilometres east of Mutoko Centre, in Mashonaland East Province, have become sisters by default.
Beyond being married to the same man, they share the Shumba Nyamuzihwa totem, hence the enduring sisterhood.
Mbuya Cecilia vaguely remembers getting married during "Hitler's war" (the Second World War, 1939-1945) while Mbuya Tadziripa does not recall the year she got married.
With a combined age of 201 years and 15 children between them, the two have become inseparable companions, commanding indiscriminate respect from their offspring.
"Maiguru (senior wife) and I are one person. We are from the Nyamuzihwa clan and that has made us stick close since the day I got married," Mbuya Cecilia said.
"The children from both houses were taught a good thing by their father. He said that all of his wives were not different from their maternal mothers. To this day, my children respect Maiguru the same way they respect me and her children treat me like they treat her," she said.
Curiously, with at least 69 years as co-wives the two do not recall ever crossing each other's path.
Their husband, Enock Chihuri, was a "big boss" in his days, one of the first people to open a business at Mutoko Centre.
His property, including Chihuri Hotel, apparently made it impossible for his wives to be jealous of each other.
Mbuya Cecilia says her friendship with the other co-wives went beyond Mbuya Tadziripa as all of Enock Chihuri's wives had good relations.
The wives took turns to visit their husband who was resident at the centre where he directly managed his businesses.
"The eldest wife, Judith, died in the year Bishop Abel Muzorewa campaigned using a helicopter (1979 election campaign) and the third wife, Daina, died just after our husband's death," Mbuya Cecilia said.
There are three of us left, myself, Maiguru Tadziripa and the youngest wife, Mainini Emma, who has since returned to her home country Mozambique," she said.
With Zimbabwe's life expectancy at 58 years for men and 61 for women, according to the Zimbabwe 2012 population census, passing the 90-year mark is no mean feat.
As if that is not a marvel enough, the elder sister wife, Mbuya Tadziripa, recently celebrated her 106th birthday at a family party attended by The Herald Features.
Although she was only the third wife, her warmth is credited for maintaining harmony among the co-wives.
Her relatives were elated over her latest milestone but argue that the recorded years may not be representative of her actual age.
The centenarian's family claim that the official age is a convenient guess but she is way older than the recorded figure.
Her nephew, Elijah Katsande (85), claims that the age difference between him and Mbuya Chihuri could be around 30 years.
"When we grew up in this area, women would get married when their backs were strong. This means that they would first reach their mid-twenties before marriage.
"My aunt was already married when I was born. Taking that into account, 106 cannot be her real age, I am almost of the same age as her first daughter," Katsande said.
"The white officials used to give inaccurate credentials to the locals. They would just look at a person and give them an age they saw befitting. Because of her petite body, I suspect my aunt's age was understated," he added.
Mbuya Chihuri is a descendant of the VaTonga people who are known for their longevity.
According to relatives, her biological sister Munoruno Mataya also lived a very long life. Unfortunately, documentation was not easy to attain during her time.
Mbuya Chihuri is known in her village as VaDeborah, a moniker derived from her first daughter's name as is the norm in her part of communal Mutoko.
During her early days she used to alternate between Lusaka in Highfield and her homestead in Mutoko.
Although some parts of her memory have started eluding her, she still recalls some events from the second Chimurenga.
"I remember when the comrades (liberation fighters) in Mudzonga clashed with (Ian) Smith's soldiers. A lot of people were shot and a few days after almost every homestead was holding a funeral for their departed relative," Mbuya Chihuri said.
Her own family was not spared in the attack.
"My niece Rita whom I used to send with food to the base was shot and badly injured. We saw her intestines and the doctors had to patch her up. We never thought she would live but now she is a teacher in Harare," Mbuya Chihuri said.
A reputed farmer who always had grain to spare, Mbuya Mahachi was a "field-aholic" in her younger years.
Her first daughter, Mrs Deborah Chinyanga (80), attributes her long life to her religious discipline as she has been a member of the United Methodist Church since her youth.
"My mother has always been fond of church. Since I was born she has always been going to the United Methodist Church and only missed services on very few occasions," Deborah said.
If it was not for her mother's strict adherence to her religious routine, Deborah said, Mbuya Chihuri may not have lived to see her seven children, 46 grandchildren, 88 great-grand children and 25 great-great-grandchildren.
On the other hand, Elijah Katsande her eldest nephew credits traditions as the secret to his aunt's long life and amazing physical resilience.
He claims that the herbal fortification they received shielded them from illness and misfortune.
"Long back our parents used to have herbs on us which ensured that we stayed strong and healthy. All my life I have never set foot in a hospital and Mbuya Chihuri only started visiting health facilities recently," he said.
He added that modern families had abandoned a practice known as "kutsengera" where herbs would be chewed by an elder for the child to eat.
This was said to protect young children from evil diseases.
Despite the fact that she did not attain formal education, Mbuya Chihuri is known as a local sage imparting knowledge with every sitting.
Her emphasis on her children's education saw her labour at the cotton fields close to her village to ensure that her children finished school.
Her priority on education paid off as, among her seven children, her first daughter Deborah (80) is a retired teacher, the second born Lovejoy Chihuri (78) is an engineer based in Malawi, her third child Eggistar Munjoma (75) is a farmer, the fifth born Caroline Chihuri (70) is a businesswoman while the youngest surviving, Martha Mutindindi, is a school head at a school in Rusape.
Two of the seven, Sanisai and Phillip, are deceased.
Mbuya Chihuri says she misses her son Lovejoy, who left for Malawi in 1958 and has never returned.
She says she last heard that he was an engineer in a government department.
"I last saw my son many years ago. He left for Malawi in search of better prospects. I hear he settled well. I just hope that someday he comes back to see us," Mbuya Chihuri said.
Surprisingly at her age, Mbuya Chihuri still does a number of things for herself.
Her caregivers say she still bathes and walks on her on her own.
She longs for the days she used to be able to go into the field and working hard for her sustenance.
"Mbuya still has not lost her will to work. Even now she still insists on shelling nuts when we work on agricultural produce. She always complains that people sometimes pamper her too much and how everyone treats her with delicacy," her granddaughter, Bridgette Munjoma, said.
Munjoma added that Mbuya Chihuri sometimes strives to do heavy chores in a demonstration of how she is accustomed to hard work.
Longevity is a thing of beauty, more so when companions age gracefully together.
Feedback: dzengavisuals@gmail.com <mailto:dzengavisuals@gmail.com>
Source - herald
All articles and letters published on Bulawayo24 have been independently written by members of Bulawayo24's community. The views of users published on Bulawayo24 are therefore their own and do not necessarily represent the views of Bulawayo24. Bulawayo24 editors also reserve the right to edit or delete any and all comments received.