Opinion / Columnist
It is still not the right time for people from Matabeleland to partake in the demonstrations
04 Sep 2016 at 14:51hrs |
Views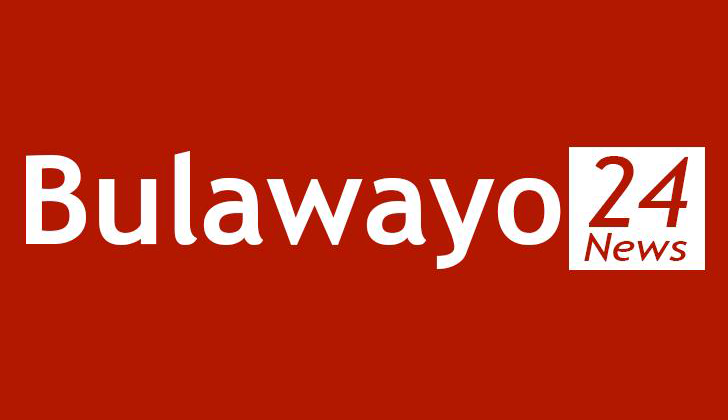 The response to my article titled "Why those who are forcing Mthwakazi to join in the pseudo Revolution are wrong of 31st August 2016" by Mama Nomazulu Thatha missed the point and concentrated on the headline. It is for that reason that I am changing the headline and I will not define nor label the so called revolution currently happening in Zimbabwe. I will not call it pseudo, folly, pathetic, unplanned, chaotic, unco-ordinated or whatever negative term, I will leave it to Mama Thatha and the likes of her to define it to their hearts' content. What I will not change is the core message of my article, I will not change its comma nor it's full stop. I stand by it.
I respect those who feel that people from Matabeleland should partake in the demonstrations currently taking place in Zimbabwe and I believe that those with differing view-points from mine can at least entertain them and allow themselves to be shifted from their linear thinking to something liberating and refreshing.
My aim of expressing these somewhat unusual and uncompromising view-points is not to appease, denigrate nor to conform to the popular political discourse which I believe to be wrong and leading us back to old and oppressive politics. The politics of appeasement does not work with me and therefore calling me names or labelling me a tribalist does not work anymore and this is the position which most people from Matabeleland should reach.
Let me start by saying this, I am not against the demonstrations and I am not against the removal of Mr Robert Mugabe and his government. Therefore, those who from the East who feel the need to demonstrate they should go ahead and do so, we will cheer them on, what I am against is blindly leading the people from Matabeleland into a trap. As long as I live and see the trap I will always warn my brothers and sisters. Today Zimbabwe is what it is because of tribalism and very few people from maShonaland do acknowledge this reality, so tell me what will make this country not to revert to its core mode of tribalism after Mugabe. Tribalism is the elephant in the room in Zimbabwe and we should be able to state who is tribal in Zimbabwe, the truth is known, it is the government of Robert Mugabe which is tribal against the citizens of Matabeleland. If this government did not commit tribal sins against the people of Matabeleland we all know that Mugabe would have handed over power to Tswangirayi, but because he is too afraid of his tribal sins, he is prepared to hold the whole nation to ransom until he goes to the grave.
If people want the people the of Matabeleland to participate in these demonstrations, they should first show how the tribalism against them will be eradicated post Mugabe epoch, without this they should go hang. Any leader from Matabeleland seeking to lead these demonstrations without this clarity or extracting some consents from those who are pushing them to get involved they should be told in no uncertain term that their position in untenable and a sell-out position.
You will hear those who purport to be educated tell you about the electoral reforms, misgovernance, lack of rule of law, economic mismanagement, corruption etc as the causes of the calamitous state of affairs in Zimbabwe. They are wrong, the cause is tribalism and no one is currently tackling this scourge and why would anybody from Matabeleland in his or her sane state of mind help those who are against his/her interests. Once beaten twice shy. We have seen it before; it would be the height of irresponsibility for anyone from Matabeleland to encourage people to work against their aspirations, with the blind hope that they will reap positive fruits post demonstrations, this is sheer madness having lived in Zimbabwe and experienced its reality.
These so called revolution as it is currently configured would not change anything for the people of Matabeleland. I am not saying these truths because I am brave, absolutely not, I am also afraid of the cios, but I am saying these because we cannot allow our people to fall into a gully and bottomless abyss.
Ask yourself this simple question; Is there a time when the people of Matabeleland have ever been friendly to ZANU PF and Mugabe? The answer is none, but today the people of Matabeleland are viewed as if they are cowards and as if they are in support of the system, how insulting is that? When the gukurahundi genocide was committed against them they were alone, when Shona teachers were planted in their region they were alone, when the police officers were planted in their region they were alone, when the Shona people got preference in all sectors of employment in their region they were alone, when the government employs only Shona speakers at border posts which are situated in Matabeleland they are alone, when their children crossed the borders to the neighbouring countries they were alone, not a single Shona person ever lifted even the index finger in disgust. And the current so called revolution does not seek to address these ills, it just wants to remove Mugabe and install another Mugabe. 36 years of suffering for the people of Matabeleland is long enough, but 72 years is unacceptable, any change without the fundamental structural changes will ensure that the people of Matabeleland are subjugated for the next 36 years which will make it 72 years of subjugation under the Shona extremists. This is not acceptable and those advocating for this should face the music, whether they are Matabele or otherwise.
In my previous article I stated that right now it is not the right time for the people of Matabeleland to get involved, I reiterate in this article that it is still not the right time. The people of Matabeleland should be doing what they should be doing right now, that is re-organising and stop this short-termism mentality which will lead them into a cul-de-sac.
Some may ask, when would be the right time and what signs shall we see?, the truth is that when the right time comes you will not ask this question, this would be the time of no return a defining moment which will set the events of the next 20 years or so. Just be prepared, the time is near, never again work against your aspirations, against the aspirations and the future of your children.
----------
Thulani Nkala <thusinkala@gmail.com
Source - Thulani Nkala
All articles and letters published on Bulawayo24 have been independently written by members of Bulawayo24's community. The views of users published on Bulawayo24 are therefore their own and do not necessarily represent the views of Bulawayo24. Bulawayo24 editors also reserve the right to edit or delete any and all comments received.