Opinion / Columnist
The Ndebele State: Origins And Tribes
07 Sep 2016 at 06:31hrs |
Views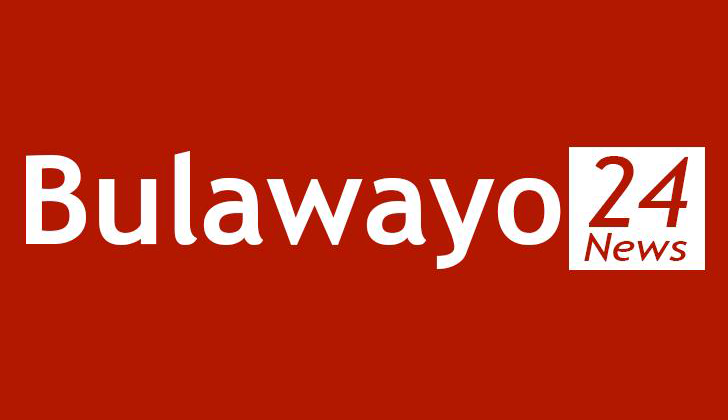 One hundred and forty-eight years ago yesterday, September 6, 1868, Mzilikazi kaMatshobana Khumalo, founder-king of the Ndebele State, died, leaving an unfortunate situation in which there was no clear successor to his throne.
The heir-apparent, Nkulumane, had been executed on Mzilikazi's orders in 1840 when the king eventually located all of his people who had followed a north-easterly route from Mosega while that led by Mzilikazi himself had taken a more or less north-north-westerly direction, to end up on the malaria-infested banks of Zambezi River in the Kazungula-Katima Mulilo region.
Nkulumane was with the group that struck the north-easterly way, arriving in their target land in 1838. It had lost contact with their king (Mzilikazi) and after a year or so decided to install his son, Nkulumane, as their king. That was to lead to the summary execution in 1840 of the chiefs who made that decision when Mzilikazi eventually located that group.
Nkulumane was also executed together with his brother, uMiso, with Lobhengula who was only a little child, escaping by the skin of his teeth.
King Mzilikazi's death precipitated a national crisis as some chiefs and military leaders believed that Nkulumane had not been killed but had returned to Zululand in Natal, South Africa. They demanded that he should be sent for to come and be crowned as the next Ndebele King.
Another section of the Ndebele community maintained that Nkulumane had actually been executed by a MuNgwato servant of King Mzilikazi, and that the surviving legitimate successor was Lobhengula.
The issue was made more confusing by a claim by the British colonial native affairs secretary in Natal, Theophilus Shepstone, who dispatched a black messenger, Elijah Kambula, to Mzilikazi's people with a message that Nkulumane was indeed alive, and was his gardener and stable groom.
That man's name was Kanda.
Kanda (Nkulumane) was ready and eager to return to occupy the Ndebele throne, said Theophilus.
Meanwhile, Lobhengula had initially offered to go personally to Natal to bring back the crown claimant should he be indeed found to be Nkulumane.
But senior Ndebele counsellors and chiefs had turned down that offer because they said it was very risky. From about the end of 1868 to the end of 1869, messengers travelled from Lobhengula to Natal to assure Theophilus Shepstone that nothing would be left undone to ensure that the rightful heir was identified and installed.
Lobhengula sent a delegation to Natal to interview Kanda (Nkulumane). The delegation concluded that Kanda was a liar. But no sooner had the delegation returned than Kanda followed.
Lobhengula had himself written a letter to Shepstone explaining his good faith in the campaign, and also requesting Theophilus to send him a herbalist from the Bhaca tribe and some sea water because he was not feeling well.
Theophilus, however, refused on the ground that if he complied with the request it would be interpreted as siding with Lobhengula against Nkulumane (Kanda) for the Ndebele throne.
Those opposed to Lobhengula succeeding his father were led by Mbiko Masuku who was the Zwangendaba regiment commander. Mbiko Masuku's wife was Nkulumane's sister.
Masuku's group sent its own delegation to Natal for the same purpose that is to find out whether Kanda was indeed Nkulumane.
One of Mzilikazi's sons, Mangwana, seemed to be on Masuku's side, and to have been involved in the decision that led to Kanda (Nkulumane) leaving Natal hopefully for Mzilikazi's territory.
For his part, Shepstone did what he could to equip Kanda (Nkulumane) for the long journey. He provided that man with a couple of wagons, some oxen, some provision, servants, blankets and whatever else.
Back in the Ndebele kingdom, those who supported Lobhengula had enthroned him at the beginning of 1870.
That led to a civil war in which Mbiko Masuku was killed, some oral historians say by Lobhengula himself. Masuku's village was burnt to a cinder.
His regiment tried to stand its ground but was overwhelmed by Lobhengula's supporters. Some of those who survived escaped to Kazungula, Katima Mulilo, Barotseland where there are descendants of the Masuku clan up to now.
Some escaped southwards and met Kanda's north-bound party whom they advised to halt and settle down in the north-western reaches of what was then called the South African Republic under "Oom" Paul Kruger. Those people's remnants are found there up to this day.
Researchers have discovered a grave of someone described as their king.
Oral tradition among the old Kalanga communities said that the man, Nkulumane (Kanda), was poisoned by a special emissary of Lobhengula, one Mpande Mpofu, who was later appointed chief of the Empandeni area south of Plumtree.
Chief Tshitshi's territory is an extension of that original area. The 1870 Ndebele civil strife turned brother against brother, uncle against nephew, father against son, and son-in- law against father-in-law.
A typical example was that of Mzilikazi's son called Qalingana whose mother, Lomokazi was Mbiko Masuku's sister. Qalingana was a Zwangendaba regiment member.
However, he chose to be on Lobhengula's side during the conflict and fought against his maternal uncle, Mbiko.
But, surprisingly, Qalingana was later clubbed to death on King Lobhengula's orders.
He was suspected to be opposed to Lobhengula becoming king. But whether or not Kanda was actually Nkulumane, we will probably never know.
Had those who interviewed Kanda left a list of questions they asked him, and his answers, we could pass a somewhat informed opinion on the matter. As it is, we are left with a scenario of the pro-Lobhengula group versus that of the anti -Lobhengula side.
The former suspected the usual trickery of the colonialists against the black people; the latter were highly prejudiced against Lobhengula becoming king. That was the case with Gugumi, son of Mantinti. Gugumi was a captain of the Zwangendaba regiment which was under Mbiko Masuku's command.
After that regiment was routed, Gugumi and many others escaped and sought asylum for a few years across the Limpopo River. A few of them returned later but were executed on King Lobhengula's orders. Gugumi and a colleague called Mafa were among them.
However, Gugumi's eldest son, Malevu survived that merciless campaign and became an Insiza District chief in the 1900s. He was succeeded his younger brother, Malendaniso in the 1920s.
The reader must not confuse Chief Malevu of Insiza with Mlevu Ndlovu originally of the Solusi Mission area, and whose descendants are prominent and abound in the Tsholotsho, Gwayi, Matobo regions.
Some historians have expressed the suspicion that Kanda was a mere creation of Shepstone, and was not for a fact Nkulumane. Kanda had somehow lost one of his eyes.
Shepstone most probably wanted Kanda to take over Mzilikazi's throne so that the British government could easily extend its colonial empire to the then Ndebele Kingdom.
At that time, western Europeans thought the region between the Limpopo and the Zambezi rivers was an El Dorado where gold nuggets lay in rivers and streams for picking.
Another view on the Nkulumane versus Lobhengula succession controversy was that Nkulumane was a genuine claimant, and that he was not actually executed but was given a couple of cows and servants and ordered to return to his father's original country.
This was Mbiko Masuku's opinion but was opposed by the MuNgwato servant sent to execute Nkulumane who said he actually killed the prince, applying the coup de grace with a knobkerrie till it broke.
The pro-Lobhengula delegation concluded, however, that Kanda was an impostor willing to be used by the white people.
Elijah Kambula who had a fairly high level of education was said to have stopped claiming that Kanda was Nkulumane after he had been confronted by King Lobhengula himself.
The truth will never be known. Incidentally, a Mr Kambula from Natal taught at Thekwane High School, a Methodist mission near Plumtree, in the late 1930s. Was he a relative of the man who featured in the Nkulumane- Lobhengula succession issue?
It was unfortunate that no research on the matter was involved during his time at Thekwane Mission. He could have probably thrown some light on Elijah Kambula's role in the controversial issue.
Saul Gwakuba Ndlovu is a retired, Bulawayo-based journalist. He can be contacted on cell 0734 328 136 or through email. sgwakuba@gmail.com
Source - chronicle
All articles and letters published on Bulawayo24 have been independently written by members of Bulawayo24's community. The views of users published on Bulawayo24 are therefore their own and do not necessarily represent the views of Bulawayo24. Bulawayo24 editors also reserve the right to edit or delete any and all comments received.