Opinion / Columnist
MRP supports the efforts being made to restore the Mthwakazi Kingdom
13 Sep 2016 at 08:36hrs |
Views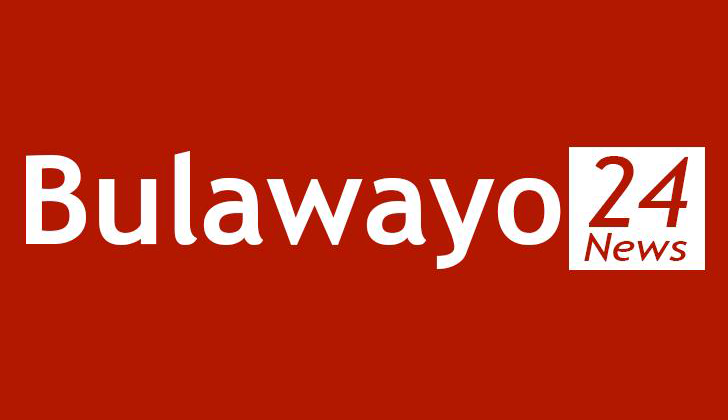 MRP fully supports the efforts being made by Amakhumalo to restore the Mthwakazi Kingdom, we appeal yet again to those involved not to give us a puppet King and a sellout because we are serious about Restoration we don't want anyone who will derail our course we seek to have a pro active King, one who is mature enough to understand what we all want.
MRP would like to applaud the organisers of this year's edition of King Mzilikazi's commemoration held at Mhlahlandlela last Saturday, we would like to thank Mthwakazi Ka Mzilikazi cultural association for a job well done, though we still feel that the event must be opened for all and not to be a preserve of amaKhumalo, include everyone there, we also thank UMhlahlo WEsizwe sika Mthwakazi for their contribution well done, uMthwakazi Review cheaped in with free transport we appreciate that, we know many people played a role there, Chief Khayisa also helped at the venue that so more than 3 000 people attending. We thank our musicians who managed to come.
The likes of Jeys Marabini, black Mfolosi members, iButho le qama from South Africa was in attendance, Imvimbi, Thandanani cultural group, AMabhukudwana, Insukamini among others also managed to grace the occasion.
Chief Maduna, Xhosa king Tshawe, Chief Khayisa, Prince Zwide Khumalo, Mzilikazi 2 S R Khumalo, Mr Sibangilizwe Nkomo, MRP President Mr Mqondisi Moyo and his executive are some of the VIPs that graced the occasion. Some people came from as far as South Africa and Europe to grace the accession where we were promised that the King to be has been found. We say thank you Mthwakazi omuhle lina besilo. We need each other United we stand divided we fall let's continue to find each other as we march towards Mthwakazi Restoration.
As a party we are aware that the Harare political parties are now struggling to influence things in Mthwakazi as they used to do, hence they are now trying, by all means, to lure us back beware. Never again shall we be second class citizens, never again shall we be divided by anyone like what the misguided Nomazulu Thatha and her cahoots is trying to do with her misleading articles in Mthwakazi we are one. No Ndebele, No Khalanga, No Venda, No Sotho, No Batswana, No Batonga, No Khoisan, No Nambya, No Whites, No blacks. LETS PREACH UNITY AND PEACE. We are united we won't be divided by any misguided individuals anymore.
As Mthwakazi Republic Party we are seriously disturbed by the reports coming from Zimbabwe People First' leader Joice Mujuru that she wants to visit Gukurahundi Genocide slaughter sites. We want to state it categorically clear that Mujuru remains a chief suspect together with her late husband who was army commander while she was the youngest female Minister in the Satanic government led by the Commender in Chief Robert Mugabe of the Gukurahundists genocide brigade called the fifty brigade, during the period when this genocide was committed between 1982 to 87.
Madam Mujuru, and her side kicks Didmus Mutasa, Rugare Gumbo, Mavhaire amongst others must be warned in the strongest terms that they shouldn't pretend to cry more than the bereaved, as if they are innocent, if their master Robert Mugabe had not fire them from ZANU PF were they going to do what they are doing going around talking rubbish like this?
We are aware that they are being advised by our own Mthwakazi people in that party to try and lure our people into their project for selfish reasons. We would like to advise you Mthwakazi omuhle stop derailing Mthwakazi cause for whatever reasons, we know that most of our people do not support what Mujuru and her cabal are planning to do in Mthwakazi but they are bound by NERA and the prospects of a grand coalition which they can't resist.
Please, Mujuru, Tsvangirai, Biti, Makoni, Mangoma, and Makoni among others leave Mthwakazi alone, leave us alone, its no longer business as usually here anymore. Stop going around talking rubbish to our people trying to wood wick them into your revenge mission against your master Robert Mugabe. Mthwakazi omuhle beware of wolves in sheep skin these people want to give an impression that the problem in this country is Mugabe, yet history and experience prove to us that Mugabe, ZANU PF, 1979 Grand plan which the above-mentioned people belong to, Shona Supremacists, tribalism, nepotism, regionalism and the so-called majority mentality is the real problem in Mthwakazi and can only be corrected by us changing the way we think, learning to support only our own. Its high time we do away with any party led from Harare, stay away from such political parties because they are not good for us.
FOR PEACE AND JUSTICE IN OUR LIFE TIME.
MRP INFORMATION AND PUBLICITY DEPARTMENT
mrpselfdetermination @gmail.com
mbokagumbo <mbokagumbo@gmail.com
Source - Mbo kaGumbo
All articles and letters published on Bulawayo24 have been independently written by members of Bulawayo24's community. The views of users published on Bulawayo24 are therefore their own and do not necessarily represent the views of Bulawayo24. Bulawayo24 editors also reserve the right to edit or delete any and all comments received.