Opinion / Columnist
UMthwakazi is one!
13 Sep 2016 at 10:46hrs |
Views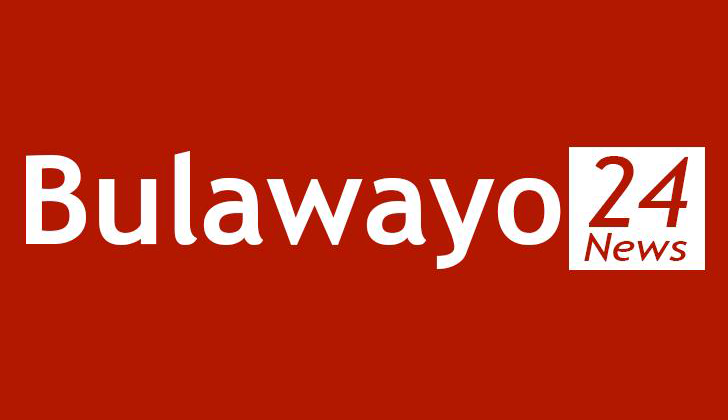 Nguniphobia - if we can use that term as a composite term for this anti-Zulu, anti-Ndebele fervour we are seeing - is a dangerous enterprise.
But it is not because it is against the Nguni that it is dangerous, but that it is against a people! So, Sothophobia, Pediphobia, Xhosaphobia or any other people-centric phobia, would!
South Africa and Zimbabwe's independences have fostered anti-Zulu and anti-Ndebele fervours that are hidden to none. And the instigator of those anti-Nguni fervours is, of course, Zimbabwe. Look what we have done to the mighty Ndebele in Zimbabwe, says Zimbabwe's architects to South Africans, you can do the same to the mighty Zulus in South Africa! That that message is State advanced from across Zimbabwe into the region is no coded secret.
Salvo after political salvo of constructive clarion cries of: 'Advance, advance!', are beamed from Zimbabwe to excited receptive ears in Zimbabwe and the wider region for non-Zulu and non-Ndebele peoples to prove a political point to the Zulus in South Africa as has been done to the Ndebele in Zimbabwe. Have I wrapped for you politically the anti-Zulu fervour playing out as anti-ANC activism since the ascension of Jacob Zuma to the presidency of the ANC and the Republic of South Africa?
Only yesterday, iSilo, Zulu King Zwelithini, was forced to stray into politics and say:
"If South Africa thinks that it can stand on its own without the Zulu nation, it is lying to itself. There is no South Africa without us. Please don't provoke us because we'll reach boiling point..."
. Said at this level, in this forum, can only mean there are serious political concerns. And this is no idle political talk!
But Zimbabwe is an exception (not exceptional). It is the only State in the region in which a State has attacked a people as a people within its borders, not just knowingly, but intentionally. And you don't define yourself in terms of or against an exception!
Over many years now, since Zimbabwe's rule, and certainly in the period subsequent to the Gukurahundi genocide, uMthwakazi has seen and heard cobbled exceptionalisms, nuanced differences, and crazy assertivenesses by various individuals purporting to represent groups as they have sought to delineate how NOT Ndebele or how NOT Mthwakazi they are, and how instead, they are this and that, right up to the base level of the village matriarch or patriarch. The political weapons of historical and factual reconstructivism and revisionism have been unleashed with purposeless abandon and rabid anti-Mthwakazi (in Zimbabwe) and anti-Zulu zeal, all because to them the political carcas of a defeated Mthwakazi stinks to High Heaven.
I sob!
But between the excesses of the Zimbabwe State and the 'fundamentalism' of Mthwakaziness, between the ear-numbing rasp of Zimbabwe's truimphantism and the muted determination of Mthwakazi's 'militant' defenders, sits normalcy, decency, and plainness - normally called people; the normal middle! It is this normal middle that will be there long after Zimbabwe's shrill voice of anti-Mthwakazi tribalism and anti-Shona highjackers of uMthwakazi's restorationism, are silent.
The middle, that core, will not follow and will never fall to madman of the fringes represented by this anti-Mthwakazi Zimbabwe and gate-crushers of Mthwakazi's restorationist agenda, who still aim their political guns at other people as people. Nor will this normal middle follow the political disciples of copying and monkeying anything that looks like 'victory' against uMthwakazi by uMthwakazi's collaborators of the Shona political kingdom holding itself out as Zimbabwe. UMthwakazi went to no war against nobody and uMthwakazi has not been defeated in war by anybody!
It is therefore deeply disappointing this late in the political day to see Nguniphobia masquerading as anti-Monarchism seeking to hog the political light. Can't some people see the end of the Zimbabwe Project and have the patience to wait, 36 years after a genocide against uMthwakazi?
And it is not just because Zimbabwe as a State of the Zimbabwe Project is dying - naturally and figuratively - it is also because Mugabeism and his Zimbabweism have always stood as a villain standard of what not to be as a State, a ruler, and a government. Indeed, an un-standard for everything that must be rejected and despised by all, and for all time.
Division of people and peoples along clans, tribes and ethnic lines, therefore, belongs to a dying and dead epoch that elevated political mischief making to governance!
So, to seek to rekindle politically poisonous and tribalistic sentiments that are anti-others - via attacks on their revered institutions - through manufactured falsehoods and supercilious rants - is both sad and unfortunate.
The Ndebele Monarchy was never and will never be a Nguni monarchy. Nor was the Ndebele State ever a Nguni State, not in origin, not in existence, and not in political operation. And it would not be now!
Tony Blair and Gordon Brown's rule in the UK did not make Britain a Scottish State. Nor will Charles and William and Harry's rules of the UK as monarchs turn Britain into a Greek State or enclave!
The right to reject the Ndebele monarchy (not personalities; clans) must directly implicate the right of Ndebele restorationists to seek to restore their Kingdom without them being set up for political and other attacks orchestrated through falsehoods, slantage and subterfuge.
While there will always be disagreement and contested political viewpoints on many issues and topics, by God, let us not make people and peoples targets!
We all simply don't want to go there!
That the Ndebele State came into existence via a Nguni is a coincidence of history. It could well have been any ethnic group! That should not be held against the Khumalo Royal House as a political albatross around their necks for eternity. And to conflate the official and institutional positions of individuals within social and political institutions with the person, is not right.
The option to reject and exist the Ndebele Kingdom will always be there for those disgusted by it if the Ndebele Kingdom is restored to a national (not subnational) State. So there you have it….
For now, we reject it with all the contempt it deserves the idea that submission to a Shona political kingdom masquerading as a Republic makes anyone who thinks they are not Ndebele or Mthwakazi any better subject now than they will be a citizen under the rule of the Ndebele Kingdom.
And let it also be said here, that restorationism is not a social enterprise whose work is measured in terms of how many women have received condoms etc, but is a political movement no different from a liberation movement or the republican movement (in Britain), for example. Restorationism is only one of many democratic ideas in action.
And those peoples who espouse and support Restorationism must feel free as such a people to openly express their views without feeling that a whole world will be invited to besiege them in their very personhood!
And since when has uMthwakazi or the Ndebele been less than the sum of the parts that make her up? Since when?
----------------
Vuli Moyo <vuli.moyo@gmx.com
Source - Xoxani Ngxoxo
All articles and letters published on Bulawayo24 have been independently written by members of Bulawayo24's community. The views of users published on Bulawayo24 are therefore their own and do not necessarily represent the views of Bulawayo24. Bulawayo24 editors also reserve the right to edit or delete any and all comments received.