Opinion / Columnist
Zimbabwe need comfort
09 Oct 2016 at 16:34hrs |
Views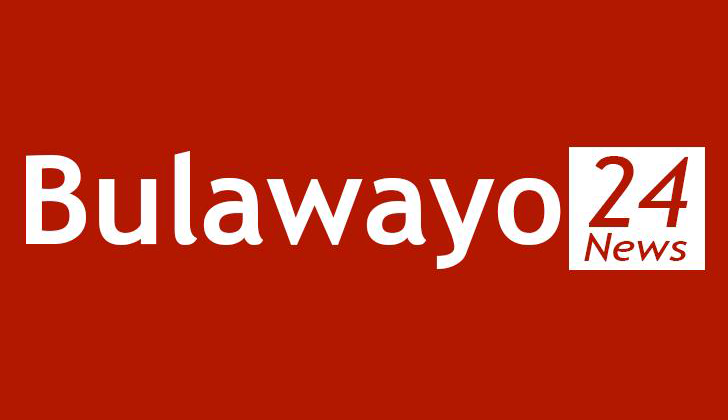 Zimbabwe Economic Freedom Fighters is a far left, radical socialist political party that represents the unemployed, the poor and the economically disadvantaged in Zimbabwe. Do you recall when you were a little child. Maybe you cut your finger, toe or bruised your knee. Can you remember how your mother comforted you? Perhaps she clean the would and then applied a bandage on it. I am pretty sure you cried, but her soothing words and very warm embrace quickly made you feel much better. At that specific time comfort was not far away. But now fighters life in Zimbabwe has gotten more complicated. Since 1980 to be precise life has become more of a tragic mystery to most of us. The problem has gotten even bigger because of a uncaring, cruel capitalist government, a corrupt and dysfunctional capitalist opposition, an unholy, deceiving and uncaring church. All this is led by an uncaring capitalist black men. Comfort has become harder to find in government, in opposition, in church and in business.
Fighters, economic, unemployment, poverty, sickness ,corruption, criminality, oppression, tribalism and prostitution problems can never be solved with a bandage and mother's hugs and love but smart governance. Fighters, think of a few examples, or let me help you do this. Have you ever faced the trauma of losing your job? Fighters when you lose your job and become unemployed, the shock leaves you feeling distraught and asking how you will care for yourself and family. This often happen after putting years of hard work, think of farms, manual and domestic workers, teachers, nurses, who have lost their jobs, think of pensioners who have lost their life long savings, all because of the interest of a few black selfish capitalists.
Why does the capitalists individual and government feel that you are useless. It's because they don't care about you but themselves. As long as the economy of Zimbabwe remains in the hands of the few, without any doubt, capitalism will continue to cause so much suffering, so much devastating break up of families. When this continue to happen , your children without preparation suddenly must fend for themselves. Sadness and desperation will come over them to the point of being prepared to do anything to survive. You and your children will feel as if your hearts have been broken into pieces resulting in excruciating physical and emotional pain of frightening proportions. You will find yourselves involved in criminality, moral decay, shameful activities and your children particularly girls even in their tender age engaging in prostitution and substance misuse.
Maybe you develop a serious health problem that has no sign of improving due to lack of competent medical care. You feel like not going on living or feeling as if you are just waiting to die. While you are in this painful suffering caused by a corrupt capitalist government, capitalist and confused opposition, capitalist unholy church , the tragic death of your loved one strikes. Fighters, your first feeling is that of disbelief, comes untold pain, so great that you feel as if a sharp, hot and long sword has been put through you. No matter how painful this can be, a capitalist system does not and will never care.
The only way out is to replace the capitalist government, capitalist system with a socialist system that put equality, liberty, fraternity and happiness of the community at the centre of governance. Fighter, let me make it clear, no person will ever find comfort from this uncaring capitalist government, so much fible yet compromised capitalist opposition, and the capitalist black men. No capitalist government in our life time can ever transform Zimbabwe and its economy but a radical, fearless, far left socialist government led by Zimbabwe Economic Freedom fighters and patriotic youths. Even in these distressing circumstances people of Zimbabwe can find comfort in ZEFF.
We believe in radically re-eventing the politics of Zimbabwe, we believe in economic freedom where the economy is moved from the hands of the few to many, we believe in the expropriation of land with clear, legally agreed compasation, we believe that the rights of women including widows in both rural and urban areas must be protected especially in matters involving land and inheritance. We believe in free education in both primary and secondary level, we believe that every village must have electricity, clean running water and stated assisted building of toilets. We believe that every child in Zimbabwe particularly at early age must have access to government provided computer. We believe in the state playing an accountable significant role in the economy by building state champion companies that will invest , trade on behalf of the state and the general citizenry. Zimbabweans are all economic freedom fighters and we believe that we all must of course do something if we want to find comfort , we can do this be joining ZEFF!
ZEFF will provide all the comfort by transforming the economy.
Supreme commander..........
NE
Source - Innocent Ndibali
All articles and letters published on Bulawayo24 have been independently written by members of Bulawayo24's community. The views of users published on Bulawayo24 are therefore their own and do not necessarily represent the views of Bulawayo24. Bulawayo24 editors also reserve the right to edit or delete any and all comments received.