Opinion / Columnist
#MthwakaziEXit is a Must
11 Oct 2016 at 06:11hrs |
Views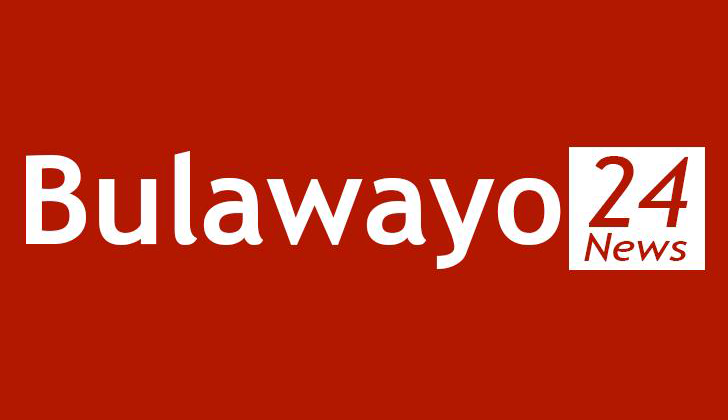 It is the time for Mthwakazi to act decisively against Colonisation by Zimbabwe. The selfish nature of Zimbabweans is not amiss, and so selfishness by uMthwakazi will not be amiss either. Self-preservation and self-perpetuation is an innate response to every living thing. Izizwe zonke make concerted efforts to self-preserve, and self-perpetuate, so we should and so we must.
It is folly for uMthwakazi ukuthi sibe sisonge izandla and expect miracles. There is no such phenomenon, but mere fables, only believed by those drunk on the opium of the oppressed. Any creature once cornered as uMthwakazi is for the last 36 years, has to respond to self-preserve and self-perpetuate, with all the energy at its disposal. Kungakho, Mthwakazi mayihlome ihlasele. This is for us by us (FUBU). We have to be masters of our own destiny. Akekho ozaskhulula ngaphandle kwethu.
Akumele silinde ukuthi ubhuqu luphele, anduba we act. That may be too late and opportunities may have been missed. Asikhankaseni for a
#MthwakaziEXit
. We have to give the
#MthwakaziEXit
traction and push inqola yokuzkhulula ngamandla. Let me just add that
#MthwakaziEXit
will not be like Brexit.
Zimbabwe and uMthwakazi were colonised as separate entities, and so should have been decolonised as separate entities. Zimbabwe was colonised in 1890, without any resistance and uMthwakazi in 1893 with enviable resistance. UMthwakazi was colonised by the British, with assistance of the Shona. It is therefore not surprising for the Shona to treat uMthwakazi as second class.
Furthermore, the British proceeded to annex uMthwakazi to Mashonaland in 1923, through a vote which already had disenfranchised uMthwakazi.
Once more the British colluded with the Shona in 1980-1987, to brutalise uMthwakazi. This time the British were getting their own backs for ZAPU and ZIPRA's prosecution of the liberation war. The British were Mgabe's Goebbels-in-Chief, denying the enmasse wanton slaughter of uMthwakazi civilians by Mgabe's Zanu-PF private army Fifth Brigade, in what is known as Gukurahundi.
UMthwakazi needs to wake up from this slumber and preserve uMthwakazi, for the future generations. It is the right of uMthwakazi to do so. UMthwakazi can only get assistance, if and when uMthwakazi gets up and does something practical to self-preserve and self-perpetuate.
When Zimbabwe created a private army to slaughter defenceless uMthwakazi, the world was watching, Zimbabweans danced on the streets and egged on their private army. When Zimbabwe went on the rampage, raping, pillaging and murdering uMthwakazi, the world was watching and turned a blind eye. Zimbabweans again danced on the streets and egged on their private army and their government to wash away the chaff. When reports by journalists of rape, and slaughter of uMthwakazi came out, the world denied, it was happening. Zimbabweans again egged on their private army and joined the world in denying that anything was happening.
At times the world feigned powerlessness. At times the world stated that there was much, much bigger fish to fry, than the slaughter of defenceless uMthwakazi men, women and children. At times the world said we have to assist Zimbabwe to become an exemplary nation in Africa. Therefore, the wanton slaughter of thousands of uMthwakazi cannot derail our plan. If this was not collusion, I do not know what is. Yet when Mgabe dared to arrest white people in Zimbabwe, England and the world were quick to admonish Mgabe and Zimbabwe. Yet at the time Mgabe had arrested countless Zapu officials and ex-Zipra commanders, who had been found not guilty by the Courts, without trial. Again the world maintained a deafening silence.
Instead England fully supported Mgabe at the time, training the National Army of Zimbabwe, while actively ignoring the slaughter of uMthwakazi. Provided Zimbabwe with material goods like armaments. Offered Fifth Brigade Commander Perence Shiri (aka Black Jesus), advanced training at Sandhurst in the United Kingdom. Showered Mgabe with, honorary degrees from erstwhile British institutions of higher learning like, St. Andrews.
Does Mthwakazi for one second think the world gives a damn? Those who think so are deluded and no amount of anti-psychotic medication will help to ukwengula this myopic view. UMthwakazi needs to coalesce and demand what is uMthwakazi's right to exist as a nation amongst other nations. This is not a crime in International Law it is a right of self-determination.
Zimbabweans have wanted uMthwakazi wiped off the face of the earth, now they want us to assist them to remove their King of Gukurahundi and install yet another King of Gukurahundi. It will be folly for uMthwakazi to involve herself in ezomndeni. Sonke siyazi ukuthi eyomndeni kayingenwa, as Welshman Ncube and co, and all those who danced and dined with Zimbabweans rudely realised.
Mthwakazi izinto azimane ukwenzeka. We are the agents of change and change will only happen if we work to bring about change.
For the benefit of those who have never had the opportunity to watch the Panorama Programme on BBC, let me just give you a snippet, which today will be denied by many Zimbabweans. "Joshua Nkomo is silly and mischievous". This was from one of the Zimbabwean woman demonstrators at the time in support of Mgabe's policy of his attempt to kill Joshua Nkomo and destroy Zapu. Another frothing Zimbabwean supporter of the same policy, stated on the same programme, "Joshua Nkomo, must remain in exile, we don't want him here….we want a one party state. We will tell me Mgabe…" One only wonders where those Zimbabweans are today. They got what they wanted, one party state for 36 years, with nothing to show for it.
The Government of Zimbabwe has actively pursued a policy of ethnicism, whereby it has placed its own ethnic groups (Zimbabweans), high on the totem pole and placed uMthwakazi at the bottom. This has been a deliberate policy, which has had the corollary effect of illegitimacy of its rule over uMthwakazi. Notwithstanding the fact that uMthwakazi has rejected Zimbabwean rule throughout the 36 years of Mgabe's rule.
The tipping point has to come at some point, and I believe that it is. Now is the time and the time is now, to challenge the aristocrisation of the Zimbabweans and the vasilisation of uMthwakazi. The co-existence of Zimbabweans and uMthwakazi is very important and requires thinking outside the box or boxes. It requires brave thinking, otherwise we face an inverse scenario. As we know history repeats itself. As uMthwakazi we have and want out of the Zimbabwe Ruins. An amicable parting of ways would be the best foot forward, for the benefit of both Zimbabweans and uMthwakazi, and for, a civilised co-existence of the future generations of both peoples. Anything short of that is a recipe for a never ending animosity between the two nations.
Source - Zakwethu Mazibuko
All articles and letters published on Bulawayo24 have been independently written by members of Bulawayo24's community. The views of users published on Bulawayo24 are therefore their own and do not necessarily represent the views of Bulawayo24. Bulawayo24 editors also reserve the right to edit or delete any and all comments received.