Opinion / Columnist
Them-&-Us syndrome
13 Oct 2016 at 06:15hrs |
Views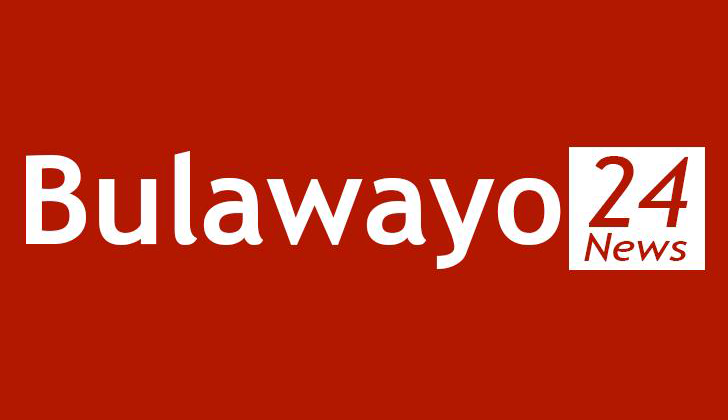 The recent political developments have made me remember my form 3 mathematics student teacher who had just joined us for two terms. Her eloquence and fluency in queen's language was impeccable as she would spend the whole two periods flowing effortlessly through geometry. Her energy was like no other until the day she marked our fortnight test on geometry. Sadly only two students got more than 40percent. The rest of us were in the bottom 10%. The results shocked her out of wits. That day she couldn't even start the lesson, worse her lecturers had arrived for assessment!
What my dear beautiful teacher forgot to do was simply to invite us in her energetic sprints. She had assumed our mere presence in class amounted to our mental presence too. She mistook our physical nature for our psychology, she confused our uniforms for signs of understanding. As she went through the tirades of geometry, in reality we were mesmerised and dumbfounded by her total disregard of the fact that we did not even understand her through her nose brigade tone. She had created a Them-&-Us syndrome where we viewed her actions as foreign and detached from us.
Why am I bringing this example? Simple. Many organisations out there silently and unknowingly suffer from the THEM-&-US syndrome. This disease is worse than infiltration and has capacity to totally cripple organisations. By default, organisational structure necessitates the formation of two groups of people: i.e. the management and floor workers, or one can say leaders and followers.
Most often than not leaders always wrongly assume that followers are ever happy with how things are flowing. The assumption is rooted in the fact that the disgruntled followers are expected to leave the organisation, hence their mere presence is a sign of satisfaction.
On the other hand again followers assume leaders are out to ignore and frustrate them. The basis of this assumption comes from the usual high table arrangement characterising most meetings where there are high table dignitaries and low table minnows. Security and bureaucracy keeps these two classes totally separated. Such actions are interpreted by followers to mean that the leadership does not want to associate with the general masses. This misinterpretation causes a serious drift between these two classes leading to the same organisation having two phases/groups that are deeply antagonistic of each other.
In politics particularly the symptoms of this syndrome are seen by poor attendance of rallies as well as a wait and see approach by followers. These symptoms then finally explode during periods of elections where the followers who came to your rallies, sang for you, ran by side of your car, used your funds and property etc. would actually go on to vote for someone else in a protest vote. Leaders who fail to bridge this sensitive THEM-&-US gap are seen doing everything by themselves. They unfortunately fool themselves and sweat their asses off as followers just watch and relax.
A leader may feel as if they are the most diligent and dedicated party member while viewing the followers as being ungrateful or unappreciative. The leaders exacerbate the gap by the continuous overt verbal assaults, non-consultation and backbiting of the followers. What the leader fails to realise is that followers need to buy into you in person before they buy into the concept you are trying to sell. Failure to do this buying and selling transaction results in a leader taking sprints on their own. Most of the time the followers group would let you run your race as they watch closely for any slip and opportunity to sound the gong.
Any leader who thinks he is leading yet no one is following them is not leading but just taking a stroll. This disconnection between leaders and followers is further compounded by the leaders who feel threatened by followers. These leaders become so position oriented to an extent where they create a huge gouge between them and followers so as to protect their positions. Leaders pretend that the positions are earned by mastering some secret ritual. This scares away the followers who in turn then opt to burn the castle.
Back to my math teacher example. The eloquent good teacher had failed to read the mood of the class beforehand. One boy even suggested that she should have prayed for spirit of discernment before coming to class. She thought our shear presence in class was out of love of math yet it was out of need for shelter, remember it was during winter. Most leaders suffer the same fate as well. People/masses join an organisation just to satisfy the need to belong. That's why even the worst political parties in history of politics have at least one supporter. It is not out of love or stupidity but simply out of need to belong.
When a leader gets wind of grumbling sounds from the followers they should know it's a tell-tale sign of something amiss. Masses just need a leader. Their grumblings are because they can't see one in the vicinity. So the best thing will be to stop and go back to the people. A good leader would hold on, put the car in reverse and go back to join the people. If you don't, you may be digging your own grave slowly but surely.
Just a quick word of advice: Leaders do not out run your followers. It's not a competition nor a contest. When cornered most people explode. So when followers are cornered or feel in competition they explode. Leaders see this explosion as factionalism or insubordination. So to avoid this explosion its prudent to allow followers to be able to express themselves and as well take the recommendations into consideration.
Masses have a crude way of dealing with inconsiderate leaders at times. Followers are very quick to forget the monetary and time investments you sacrificed for the organisation. They would actually do whatever it takes to make a statement even if it means jeopardising the very existence of an organisation just to get your attention. They can let you out to hang without feeling any remorse at all.
Luckily for her, my math teacher changed her approach from that point on wards. Her lessons became student centred and easily to follow. She spoke less in class and allowed us to make mistakes on the board. Her tone changed, I was surprised she actually spoke in vernacular.
Her trick? Simple: she came down to us and sold herself, we bought into her person resulting in us stretching ourselves a little bit further for her sake. We aced her tests. I don't think she will ever forget that lesson. Don't run alone as a leader. Always keep your followers happy all the time. Let them own the organisation. Don't be seen as having monopoly over knowledge and resources. You scare away creative minds.
Source - Mangosuthu Mbele
All articles and letters published on Bulawayo24 have been independently written by members of Bulawayo24's community. The views of users published on Bulawayo24 are therefore their own and do not necessarily represent the views of Bulawayo24. Bulawayo24 editors also reserve the right to edit or delete any and all comments received.