Opinion / Columnist
We are not South Africans
29 Oct 2016 at 16:26hrs |
Views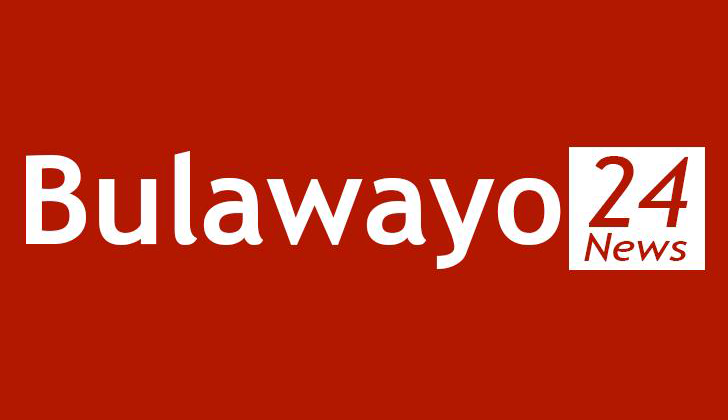 Denial or deceit: these are the two dominant impulses between which vexed life hovers. And vexations come both by way of agonising expectations, or by way of deep fears, especially fears of hazards one would rather not acknowledge.
Looking at events in Zimbabwe today, I see a bewildered interplay of both impulses, yes, see the disease of both, but the cure of neither. We are either extravagantly self-deceitful in our impossible hopes, or ridiculously in denial of severe reversals we have suffered but would rather not acknowledge. Both in history and now, Norton did and does exemplify both impulses, respectively. Political Norton, that is.
Correcting Cde Mutsvangwa on history
First, just to correct Cde Mutsvangwa. In history Norton was not where the first salvos, the first killings, marking the onset of the First Chimurenga, were recorded. As early as March 1896, fighters in the southern part of Zimbabwe - Umzingwane specifically - had accounted for many deaths of the invaders, a trend that continued right up to June of the same year, when the invaders were able to turn the tables of resistance, thanks to reinforcements from the imperial British army.
Even in Mashonaland, the Nortons of Porta Farm were not the first casualties, a native commissioner having been killed a day before, some few kilometres from Norton. But yes, political Norton has always been a locale for deceit or denial. The Nortons who coveted its rich soils, its picturesque dales and rocky hills, did not want to pay heed when messages of bloody African resistance already in the works reached their ears.
The land was too good, too rich to be abandoned; the natives were too supine, too grateful for having been saved from the marauding Ndebeles to raise a spear against the "benevolent" white invader. The Nortons, wrapped in self-deceit, stayed until the spear of Mashayan'ombe washed in their blood, bringing to a grim end an early instance of human self-deceit
The invention of a saving lie
Equally, the fighters who had overrun the Nortons thought the war would be swift, would be over and done with by just that one battle. Quick to unwind, slow to stock up both psychologically and materially for a protracted war of resistance, they soon found themselves embroiled in a war of no quick end, a war where men, cattle, grain and hills that provided formidable hideouts, were legitimate targets of big guns and indiscriminate dynamite.
To read victory too easily, too quickly; not to read danger in time or at all, both these came and still come through political Norton. And confronting a bad truth, a horrible meaning, can be more daunting than facing a raging lion. Man builds on illusions: whether of a likely win or of an unlikely defeat.
Joseph Conrad – that Polish who ended up ranking among the greatest English writers – introduced the notion of "a saving lie", to refer not just to a state of denial, but, much worse, to the invention of a palatable lie which make a bad situation not even look good, but which seek to banish it by a comfortable, self-deluding narrative. If Conrad saw it in mundane pursuits of man, it is even more compelling in politics where power is sought, got, challenged, lost or kept.
The luggage no one will claim
But why am I even going to Poland when I have a whole Dambudzo Marechera here to quote from: that great, maverick poet-writer this nation begot in sin, and thus never acknowledged in public. That bastard our sinful society bore but buried behind incantations of righteousness. Yes, that poet-writer this nation forsook, which some kind German adulteress found abandoned, picked, flirted and fornicated with, raised, diseased and, eventually in his death, ransacked and robbed, while playing such a caring, diligent curator of tomb of the late departed.
One of his otherwise lost poem – left to be trampled in a pub, abandoned already thoroughly drenched in precious beer spilt in wanton scuffle which the late writer was so fond of – that poem calls a Poet and possibly itself "a luggage no one will claim…./The loud fart all silently agree never happened;/The sheer bad breath you politely confront with mouth-washed platitudes: "After all, it's POETRY."
The bundle that couldn't last
We now know what happened in the Norton by-election, itself very portentous for the politics of this country, present and future, but without necessarily spelling insurmountable doom for Zanu-PF, my party. The by-election arose from the dismissal from Zanu-PF of Christopher Mutsvangwa: a war veteran, a veterans' leader, a minister and now a critic of goings-on in Zanu-PF, itself the party of national liberation.
I raise these multiple identities of Mutsvangwa to show how intricate and multi-layered politics and roles can be in post-independence Zimbabwe. I have never liked the notion of post-colonial; it is a concept of convenience, nay, of denial of changes and transformations still begging beneath the filling illusion of independence. In all but very limited sense, Zimbabwe, as is the rest of post-independence Africa, remains deeply colonial in spite of its independence politics and falsifying symbols of nationhood.
The matter gets worse when it comes to its thinking, its values, including its language choice, a paradox which I illustrate so vividly. And Zimbabwe is streets ahead of Africa in terms of fighting continuing colonialism. Yet it still cannot be called post-colonial, except to suggest illusory movement which much of which has not taken place.
He had to go
Come to think of it, the dismissal of Mutsvangwa was bound to happen, sooner than later. His was an impossible bundle of roles. As a leader of the war veterans' association, he played the role of advocacy. He raised questions, prickly ones too, on behalf of his constituency. As a minister of Government, he was also expected to answer his questions. Answer himself, in other words. He was the question that was the answer; the answer that was the question. In such a peculiar role, you were either an instrument of control, or a figure soon out of control. You couldn't be both, except by pretending to be both.
The motions of discipline by the ruling party were thus farcical from the very beginning, a situation dramatised by the contradictory roles of those who sought to try Mutsvangwa: quarrelling partners who sought to morph anew as justices. Clearly an imbroglio born out of peculiar deployments, exacerbated by incendiary personalities. It was bound to come. So, the significance of Norton pre-dated the by-election, itself a penultimate episode in the long unravelling.
Intervening class dialectic
There are many things the party denied seeing in that whole Norton saga. Firstly, how wartime solidary cords were fast loosening before a new, emerging class dialectic. While the President of the party remained a figure whose hermit-like discipline enables him to easily commit suicide in class terms, the hierarchy in the party he leads had long sunk in the cesspool of vapid materialism.
And in many cases so brazen was this search and desire for accumulation by sections in leadership that it stood them well apart from their erstwhile comrades, and all this against stiffening conditions of social challenges that suggested hard-to-answer existential questions to the disenchanted fighters. That the ex-fighters ended up singing: "Tirikuoneswa nhamo/Nemachef munyika yababa", summarised this new conflict.
It is this acute disparity between fighters and current governors who were erstwhile comrades or who fed on sacrifices of the same, which created not just the Mutsvangwa role imbroglio, but also turned non-antagonistic contradictions within the party to antagonistic ones, which the President is now seeking to address and resolve. Call it a class capture of the party, followed by a class rupture in the party. No need to dodge this one, more so given how Mujuru is trying to mobilise around it, through the incendiary "tichanoguta kumusha" wartime mantra.
A party in deep angst
To all this add a privately acknowledged but publicly denied fear of a Zanu-PF without a Robert Mugabe. Some foresee and fear it. Others foresee and wish it. Still others deny and will not have it. Zanu-PF is a party exhibiting deep angst over the leadership question, post-Mugabe, and it is no use pretending this is not so. Such pretences have yielded the thick-layered, duplicitous politics which today threatens the party's survival.
And Norton did not begin this; rather, it simply put this in sharper, harder relief. The late Solomon Mujuru was the face of politics that sought to force the pace of leadership change past President Mugabe, even an ouster of him, both using forces and resources within the party, and forces and resources without the party. Or using a combination of internal forces and external pressure and support, where the first strategy failed.
This is how 2008 and the aftermath must be read. And external meant both external in inter-party terms, and external in terms of national politics. The nocturnal drive to the house of the American ambassador was only one such instance among many, showing the mobilisation of hostile foreign governments by the Mujuru cabal.
The internal and external meld
These two dynamics – the internal and the external – only melded into one broad bid after the general's death, but still seeking to instrumentalise his wife, Joice. But we are not looking at a different type of politics; it was the same, only vastly matured and adjusting to outlive its founder.
After all, the so-called kingmaker's template never left his household: the late general was only doing it for his wife, who he envisioned as set to be assisted by a cabal of technocrats best personified by Simba Makoni, and buttressed by support from Matabeleland best personified by Dabengwa, Mujuru's erstwhile colleague in old ZIPRA, before his recruitment by Zvinavashe.
Today Sipepa Nkomo is set to play such a role, clearly a poor replacement of Dabengwa. The ouster of Mujuru sought to deny this strategy an internal, Zanu-PF resource, in order to expose the dangerous external hand. This, Zanu-PF has done remarkably well so far, aided by Joice's own clumsiness. Her collaboration with external forces is no longer a matter of conjecture, external in the double sense of forces outside Zanu-PF and outside of national politics.
She is the pawn Tsvangirai needed here at home to legitimise his neo-colonial, neo-liberal, non-liberation politics. Equally, she is the pawn the West needed to hide their anti-liberation, neo-colonial project here. Joice was badly outflanked and she is set to pay dearly, come 2018. That is, assuming she gets that far politically.
The two enemies who mirrored each other
But the fall of Joice and her cabal did not cure Zanu-PF of its political angst. Not cleanse it of the external hand. WikiLeaks clearly exposed that those that courted American support, or at the very least understanding, went beyond the general. They remain in Zanu-PF to this day.
So, clearly, the issues were not going to go away, or be wished away. Including persons who saw themselves as fillers of the gap Joice had been tucked out of. The whole matter took even more complex, more vexatious forms, which made Norton a mere eye of the storm. The party got fractured by claims of contending factions: Lacoste and G40, both of them ironically similar by way of focus and impact on the elusive cohesion so sorely needed by and in the party.
Both obliquely raised the issue of succession, while studiously denying any hand in it. Both divided the party while blaming each other for dividing it. Both professed love for the President, his sturdy defence, while their politics implied his absence from the political scene. Both sought to own him while seeking to discard him.
Above all, both exaggerated their following in the party while creating perplexity and disenchantment in the broad membership of the same party which saw no value, leadership in either. Or in the whole fight.
And the recruiting strategy worked through abrasive intimidation, through claims of only a two-sides choice, a false binary, in a party where the greater membership was deeply loyal to the President, while abhorring this false choice, this false dilemma created by the two, contending sides.
Complex and simple at the same time
As in 2008, this kind of superficial political schism simultaneously raised intra-party conflict at a surfacial level, while inducing broad party apathy and disenchantment within the broad catchment of the party. Above all, it created interstices for corrupt and rapacious players who found usefulness and legitimacy in choosing between these so-called factions.
Not only did they steal in the name of big names leading those sub-groups; they also imported disputes picked outside Zanu-PF into the party through these groupings. Simply, Zanu-PF became both complex and simple: complex by way of medley forces and motives at play, simple by way of how such variegated interests were classified both for legitimation and/or damnation. "Haumuzivi here uyu, muG40; haumuzivi here uyu, muLacoste", so went the mantras of sustained oversimplification. Only when an intra-side fallout happened – as in the case of Lumumba on one side, or Tsenengamu on the other, would the sheer complexity which this conflict in the party had wrought, become evident. And interestingly, in both cases, from both sides, the ultimate target would be the First Family!
New alignments
But going back to corruption, if in 2013 MDC-T got punished for politics of immorality and greed, in Norton, Zanu-PF paid dearly for the show of interminable bicker and an MDC-T-like greed from within its leadership ranks. In the bicker the electorate saw a party that had soiled its will to unite and govern. In the blatant story of corruption, the electorate saw a party driven by self-aggrandisement, a party which seemed to confirm it had apprenticed the MDC-T the electorate had punished in 2013. And the fact that some of its constitutive elements, foremost some war veterans, campaigned against it in Norton, illustrated how deep the resentment of politics of primitive accumulating, politics of class differentiation, ran and have become, and how these are being used to create new thresholds of collaborative political action and amity combining erstwhile foes.
Whilst this may be scary to some of us who are Pentecostal in our sense of political membership, it clearly shows how a mishandled social question can easily create new alliances that challenge and transcend those of the liberation struggle. And that the party failed to evolve a homogenous campaign strategy in Norton – with those associated with so-called Lacoste faction deriving cynical joy in the party's defeat, nay baptising it a G40 defeat – only shows how dangerous this whole issue of divisions can be to Zanu-PF, ahead of 2018. It is the horror of a partitioned campaign effort, sure to spell doom for the party.
When one swallow does not make a summer
Is Zanu-PF then in mortal danger, come 2018? Of course not. Firstly, while the party would have been happier with a Norton win, the by-election itself was a low-stakes contestation. The tussling groups which have been misnamed factions to exaggerate their command and influence in Zanu-PF, could afford to spar in Norton, which is why Zanu-PF could afford the loss.
Now that the costs of such sparring are there for all to see, there will be a change of attitude towards personality divisions in the party. And as will become clear in future by-elections, this sparring which can exact significant psychological costs on Zanu-PF will not be allowed. Both the opposition and independents will not win future by-elections, as Zanu-PF will never again operate in default mode.
Secondly, there is only one Temba Mliswa. And now that he is in Parliament, expect him to play a different role, indeed to gain new friends while losing old ones. There is a precedent for willing analysts to read. About this, let less be said. But Mliswa is a prickly character, which is why the Norton win will create new dynamics in his relationship with those in opposition.
Significantly, he did not subordinate himself to any party colours, suggesting – to use Matemadanda's scatological imagery – those who joined forces with him in Norton, inhunzi dzakasangana patsvina (flies of different shades that converged on a common mount of poop). His ominous imagery of having beaten Zanu-PF's small bulls, in readiness for Zanu-PF's biggest bull – President Mugabe – in 2018, whilst making sensational copy, could very well hint at a swelling ego that could mislead him into launching a Mliswa party to contest 2018.
Add to that his threat to desert Tsvangirai should he enter any pact with Joice Mujuru; and the rather faction-motivated belittling claim by Mwonzora that MDC-T won Norton for Mliswa, and then you have a better understanding of why Zanu-PF has a lot to profit from its Norton defeat. In MDC-T, Temba is not viewed as a faction-free player; not even as a loyal MDC-T -player. He is feared as a complex ant highly ambitious lone player who can run in any direction with the ball: inside the MDC-T; to Zanu-PF; or to himself!
We are not South Africa
His hostile stance against Joice Mujuru will be welcome by a faction in MDC-T which has always been discomfited by Joice. We all know it. It is the same faction which helped Temba, but also which stands a better chance of gaining control of a post-Tsvangirai MDC-T.
Already, it has won back key cadres from Biti's PDP, but without losing sight of the dangers of loaning supporters to other parties and other causes, as did Biti. Their tact will either be to keep Mliswa on their side and in check, or to now dump him by denying him future support.
Thirdly, Norton went to an independent. Unlike the ANC and South Africa, ZANU-PF and Zimbabwe has never been threatened by the spectre of independents. The political culture here is not for that kind of politics, which is why Temba may be a freak that might never recur. Even in the past, the number of independents have been too few to suggest a trajectory. Certainly not in general elections. Should MDC-T contest any by-election, the dynamic on the ground will change exceedingly. Zanu-PF will be roused.
The change so sure to come
Fourthly and more important, Norton was never a Zanu-PF seat historically, and Mutsvangwa should be the first to admit to this. It has always been an opposition seat, which is why 2013 was such a ringing statement against the MDC-T. We know what happened and who materialised for Mutsvangwa to win that seat, against the odds of history and his repeated failure.
In other words, Zanu-PF has traditionally ruled without Norton, which is why it's gain or loss should not be overdrawn, should be viewed nonchalantly. Fifthly, the internal debate in Zanu-PF on the Norton result insofar as it raised the general question of corruption and so-called factionalism, the latter which is really about vaulting individual ambitions seeking a foothold in the party, presages key interventions and changes well before 2018, possibly well before the year.
Any opposition member or party who thinks Zanu-PF's electoral make-up for 2018 is prefigured in Norton is obviously delighting in wishful thinking. The President has taken note and much is set to happen in due course. Or that the opposition which Zanu-PF is set to meet in 2018 will be significantly different and much more cohesive than it is now, even nominally as cohesive as it is now, is again to engage in self-fright or self-pleasure, depending on where you stand.
Sixth and last, it is baffling that the opposition failed to claw back in 2016 when the state of the economy was bad, so bad. From where I stand, 2017 will mark the beginning of generalised economic recovery, much of it on the back of agriculture and infrastructural developments. By the time we go to the polls in 2018, the mood in the country evidently will be one of sanguineness.
It is significant that the Zanu-PF Government has been able to feed the nation in times of a severe drought, the severest ever suffered. Much more, it has been able to distribute inputs for general agricultural recovery, defying all economic odds. These were real, substantive odds against it; perceptions are far easier to deal with.
In fact they are beginning to be dealt with, well in time for 2018. So, yes, while the Norton swallow was grim, nevertheless its flight was both lonely in winter. Norton was not about the rains. Not even waiting for them. But it did raise lost of food for thoughts for Zanu-PF, whilst raising hardly any for the stomach. This is why the baggage must still be claimed, the fart acknowledged.
Icho!
Source - online
All articles and letters published on Bulawayo24 have been independently written by members of Bulawayo24's community. The views of users published on Bulawayo24 are therefore their own and do not necessarily represent the views of Bulawayo24. Bulawayo24 editors also reserve the right to edit or delete any and all comments received.