Opinion / Columnist
Separate politics and development
31 Oct 2016 at 11:19hrs |
Views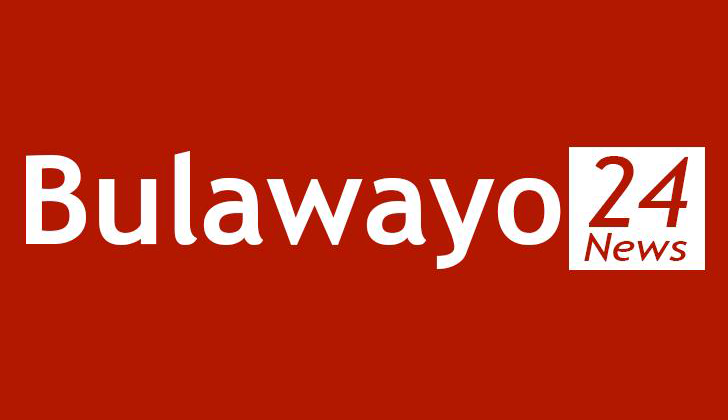 Our country is manifested with toxic politics. Development means improvement and expansion. As we speak people regret having independence and nothing to celebrate because everything including the good that we had is totally destroyed. We have to take into account what we had before and what we have in our plate. Zimbabwe has a potential to grow the economy but because we have toxic politics and people who are anti-development who are negative. We want to look into issues or factors that have contributed to under development in Zimbabwe.
Agricultural Sector Has Literally Collapsed
In the past Agriculture used to contribute to 60% of the Gross Domestic Product. Instead of putting it into consideration that Agriculture is not a political sector but an economic sector which can turn around the fortunes of this country. Zanu Pf led farm invasions, and as we speak everything was vandalised and people started grabbing farms and most of these commercial farmers fled the country. Violence was their priority. Today we are buying maize from Zambia from the same farmers who left Zimbabwe two decades ago. What has gone wrong with our politics to an extend that we don't even know how to separate politics and development. Most of these political thugs who occupied these farms don't even have anything and most of these farms they are lying idle. We have a problem in this country, because Zanu Pf doesn't want to take political and economic advice. We lost billions of dollars in the agric sector, there was high unemployment rate.
Empowerment Laws
Most foreign companies contribute to foreign direct investment and also reduce the high rate of unemployment in this country. What we have seen in the past is political thugs grabbing companies and as we speak everything has crumbled. We don't have proper laws to protect investors and property rights. Someone just wakes up to take over something that he did not work for, where in this world would you find such kind of behaviour? We need to have a look at our indigenisation laws before implementation. Over 27% lost their jobs in the private sector because of these mis- guided decisions. When we lure investors its good for development because it contributes towards our GDP and reduce the unemployment rate.
Lack of Proper Infrastructure
Zimbabwe Government has literally contributed to under development. We don't have good infrastructure because people prioritise party functions, lavish birthday parties at the expense of the nation. Zanu Pf prioritise security and victory during elections as their major areas of concern. We have poor infrastructure in this country. We are rated as one of the poorest countries in the world. My question would then be, what will Zanu Pf want to improve after under developing Zimbabwe for the past 36 years? We have serious poor network, poor roads, one cannot define an urban area and a peri urban. Can one define Bulawayo as the second largest capital city in Zimbabwe? We have old buildings, no major road constructions and we have poor communication networks.
Deploying Party Cadres in Strategic Positions
In most of these economic sectors we have senior party officials at the expense of the nation. We have Agriculture, tourism, manufacturing industry, mining, judiciary we have senior zanu pf members masquerading as chief executive officers. These sectors are economic and they should be contributing towards economic growth and enhancing development. We have National Railways of Zimbabwe which was occupied by senior military officials, and as we speak NRZ has collapsed. We have ZUPCO bus company which was headed by party cadres, as we speak we have no more ZUPCO to talk about because politicising everything. Those positions are supposed to be occupied by qualified personnel who not partisan. We have the prosecutor General s office is staffed with military personnel and this will be difficult to spearhead development because inexperienced personnel occupying such positions.

The Nation Should Unite on Development Matters
People should learn to separate politics and development. Our politics have destroyed the little we have accomplished. Be it MDC or ZANU people should set aside their political difference and unite for national development. Our parliamentary debates should contribute positively towards development. People should desist from defending corruption. Our honourable vice President defended Jonathan Moyo who abused ZIMDEF funds which were meant for development and that was a wrong stance. One individual pocketing $450 000 at the expense of the nation.
Tinashe Eric Muzamhindo writes in his personal opinion as the Director of Mentorship Institute of National Development and Sustainability. MINDS is a civic society organization responsible for policy research, gender and development studies, public finance, sustainable development through Agriculture and rural development. He is also a consultant in Development and Capacity Development and Institutional Building. He can be contacted at greatorminds@gmail.com
Source - Tinashe Eric Muzamhindo
All articles and letters published on Bulawayo24 have been independently written by members of Bulawayo24's community. The views of users published on Bulawayo24 are therefore their own and do not necessarily represent the views of Bulawayo24. Bulawayo24 editors also reserve the right to edit or delete any and all comments received.