Opinion / Columnist
Human Rights Defender Nkosilathi Emmanuel Moyo's letter to President Robert Mugabe - 'Am Now Coming Mr President'
13 Nov 2016 at 13:00hrs |
Views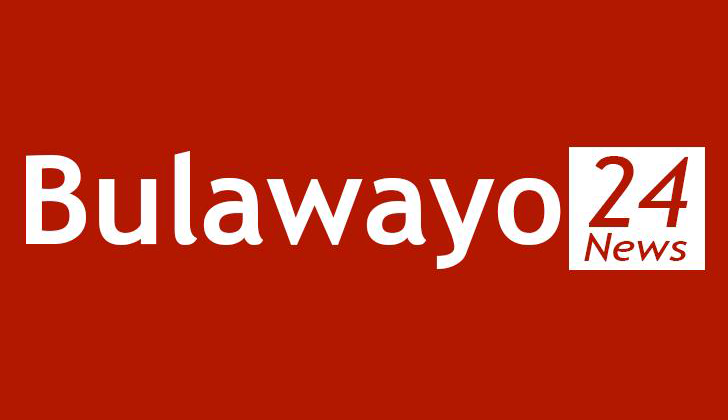 Nkosilathi Emmanuel Moyo, Snr
Human Rights Defender and Democracy Activist
Rue Royale,195, Sint-Joost-ten Node
1210 Brussels
Belgium.
Email; sirnemoyo@gmail.com
Cell; +32485850059
09 November 2016.
His Excellency Cde Robert Gabriel Mugabe
President of the Republic of Zimbabwe
Munhumutapa Building
P Bag CY7700 Causeway
Harare
Zimbabwe.
Your Excellency.
Ref; I am returning to Zimbabwe Your Excellency.
Your Excellency I am delighted to write you this mail and it is my sincere belief that it finds you in good health and that you will spare sometime from your busy schedule to read this letter. My name is Nkosilathi Emmanuel Moyo, Snr (29) I am a human rights defender, writer and democracy activist from the small mining town of Kwekwe. I want to believe you can still recall me because of my humble democracy and human rights activism as I am one of the young people advocating for a better Zimbabwe where the rights of our people will be respected. My lord I seek your attention on the issues that I am raising below;
Your Excellency 2016 has been the most difficult year in my entire life. A year which I have spent in hibernation and hiding due to persecution and threats to my life from people who I suspect to be agents of your respective government. Baba it all started when I sent you that prison garb marked 'Crimes Against Humanity' on your 92nd birthday and a video message informing you that I think gross human rights violations and crimes against humanity committed by your government makes you a very good candidate to stand trial before the International Criminal Court. Soon after that my life was in danger due to serious death threats which I started receiving through anonymous calls and frequent visits by a group of four people who were violently demanding to know my whereabouts. I had no choice but to go into hiding for my safety and to save my life from possible harm.
Your Excellency what I did was not in any way disrespecting or undermining your authority but expressing myself and my conviction that am not satisfied with how you have been running this country for the past three and half decades. I was not in any way advocating for any harm on you but to peacefully condemn gross human rights violations and crimes against humanity which were committed by your administration since 1980 to date.
Cde President I don't want to believe that those suspected state agents were acting on your orders because I don't think you can stoop that low to target a defenceless 29 year old grassroots human rights defender who is challenging the status quo non-violently. Mr Mugabe I do not have guns or any weapon, neither do I own even an okapi and I have never in my lifetime harmed anyone. The only thing that I have is my voice which is always loud whenever I come across even a single human rights violation. I do not understand why am treated like a terrorist or a serious threat to my country. Mr President this is totally unfair. All am advocating for is the respect of human rights, democracy and the rule of law in our country Your Excellency.
Cde President when you and other founding fathers of our country launched the liberation struggle against the colonial administration you were fighting to free our country from the chains of oppression and bring freedom so that we (your children) can grow up freely on our land. It is very unfortunate to then find ourselves in hibernation, hiding or exile running away from our own government. The same government our fathers and mothers sacrificed their lives for in the liberation struggle against the colonial rule. I think you will agree with me Mr Mugabe that human rights defenders like myself have every right to air their grievances, concerns as well as demand accountability from your government without fear of being persecuted afterwards.
Our constitution empowers us with the right to peacefully protest and petition the government something which I think is exactly what I did when I sent you that birthday present and also challenged gross human rights violations committed by your government through the four political books which I authored.
Your Excellency I would like to inform you that am now coming out of hiding to continue with my human rights activism in Zimbabwe particularly in that grassroots community of Kwekwe where I stay. Cde President at the end of the day it is a better Zimbabwe which we (yourself included Sir) all want. This is exactly what I am advocating for in Zimbabwe, a garden with fruits which we can all enjoy and (in the sense of the allegory animal farm) a farm where all animals are equal. Like I mentioned earlier on Mr President I do not want to believe that those hit men who were hunting for me were working on your orders because I do not think you can stoop that low. Therefore I would like to ask you and your security to guarantee me safety and that of my family when I return to my community of Kwekwe. There is no need to send the CIO after me as if I am a political threat to my country Zimbabwe. If I have a case to answer my Lord I can hand over myself to the police and stand before the court of law if your respective government thinks that I have a case to answer.
Baba I am a father of three children, husband to a lovely young woman and am only 29 years of age. It will be very unfair if your government incapacitate me or harm my life and cut all the great dreams I have for our ailing country. The same passion and spirit which you had when you left your good job in Ghana and returned to Zimbabwe to join the liberation struggle to free our people from colonialism is the same spirit that I have right now. I am returning to Zimbabwe to try and help our country find political and economical solutions to challenges affecting our people. Our difference is; when you returned from Ghana you were coming back to challenge gross human rights violations which were being committed by the settler regime which was oppressing our people at that time. But myself and our generation is now challenging gross human rights violations being committed this time around by your own government.
Cde President yes this is the decision which I have made due to the burning passion in me to provide service to my country in form of advocating for the respect of human rights, the rule of law and democracy. I will be coming out of this hibernation and return to my office which I have not stepped in for the past ten months in fear of my life. The state security is free to attend all the activities that I may organize or talks that I may give. I have nothing to hide and neither am I doing anything criminal so the police and state security are free to attend any event that I organize at any given time. Yes I will continue to condemn human rights violations especially the current crackdown on the civil society and suspected opposition activists as we draw closer to the much anticipated 2018 election. Am sorry Your Excellency it is my passion, conviction and the thorn in my flesh which will always live in me till I leave this world; I will never be silent whenever I come across a human rights violation. That is the calling in me.
As I conclude my letter Your Excellency I would like to encourage you to consider retiring and maybe relinquish power to a youthful leader who still has the energy to run around reviving this country. After serving for thirty six years now and at the age of 92, with all due respect I think you now need to rest my Lord. May I also advise you to address the succession issue as a matter of urgency because the internal fights within your party right now may draw us into a serious crisis (civil war) if anything happens to you before addressing this issue. Kindly consider addressing this as matter of urgency for peace to prevail in our country even after you leave office.
Your Excellency if the former apartheid President P.W Botha ended up sitting down and sharing a cup of coffee with President Mandela despite of the pain and suffering caused by Botha in Mandela's life. I think nothing can stop us (you and I) from meeting to discuss all this in person if your schedule may allow it. I am not a terrorist or a criminal as how the state media and security tries to portray me trumping up charges only to persecute me and silence my dissenting voice. I am not in any way your enemy but your loyal subject who is with all due respect challenging not you as an individual but the system of dictatorship and tyranny which you set up in Zimbabwe. I will be very happy to be granted this opportunity if possible so that I may have a frank discussion with you on the need to respect human rights, democracy and the rule of law in our country. Your Excellency you are surrounded by cheer leaders who might not have the guts to tell you the truth about how our beloved country is retrogressing under your leadership. So if you agree to meet with me you might pick one or two words of advice from our discussion as I am prepared to tell you nothing but the truth, all in the best interest of millions our people who are suffering out there.
In summation Your Excellency this is my humble request to you and your respective government;
-As I am now coming out of hibernation may your government grant me protection and safety so that I can freely do my human rights work without fear of losing my life. If you government feels I have a case to answer am ready to stand before any court of law.
-Kindly address the succession issue to avoid plunging our nation into an unnecessary crisis in the near future.
I will be free to meet with you, discuss and exchange ideas on how best to abolish this autocratic system in our country and embrace democracy so that Zimbabwe can be a better country.
May I wish you well Your Excellency.
Yours Sincerely
Nkosilathi Emmanuel Moyo.Snr
Human Rights Defender and Democracy Activist.
Cc; Minister of State Security Hon Kembo Mohadi.
Commissioner General of Police, Gen Augustine Chihuri.
Zimbabwe Human Rights Commission.
United Nations Special Envoy on the Protection of Human Right Defenders
African Union Special Envoy on Protection of Human Rights Defenders.
SADC Chair His Majesty King Mswati 111.
Source - Nkosilathi Emmanuel Moyo Snr
All articles and letters published on Bulawayo24 have been independently written by members of Bulawayo24's community. The views of users published on Bulawayo24 are therefore their own and do not necessarily represent the views of Bulawayo24. Bulawayo24 editors also reserve the right to edit or delete any and all comments received.