Opinion / Columnist
Zimbabwe opposition is too weak, divided and compromised to win 2018 elections
14 Nov 2016 at 16:01hrs |
Views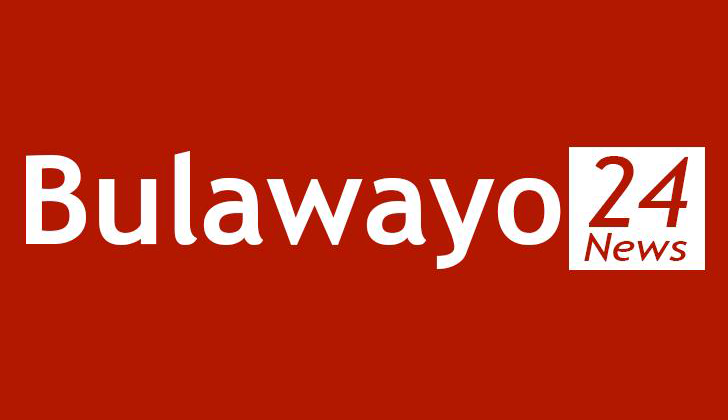 If truth be told our opposition is too weak to defeat Zanu Pf given the implications that our opposition is involved in. we have a good opposition which has lost several chances which I'm going to outline for the benefit of future leaders. Leaders need to calm down and realise where they have gone wrong and they must learn to admit and swallow their pride and accept contextual criticism for them to build a strong team for future leadership. Zanu Pf is a very strong party with powerful intellectuals who know how to scheme and counter all moves and they have the state machinery behind them. Let's take for instance MDC T was in the Government for five years and failed to implement all the reforms when their leaders were busy dining with the enemy at the expense of the nation.
COMPROMISED OPPOSITION
What has caused the opposition for it to become so weak as they are? If truth be told they dined with the enemy for a long time. We take for instance Tsvangirai himself married a Zanu Pf person, and the women whom he met were from Zanu Pf and its system. How then do you make crucial decisions in the opposition movement with such dilemma on him? Morgan was given strong advice not to play in Zanu Pf hands and he ignored. MDC T went into an election without a proper agenda, inadequate resources and factionalism played its part as well. Chamisa when he was the organising secretary he was busy fielding two to three candidates per constituency which was against the party constitution and values at the same time. If truth be told most of these MDC T senior party officials left the Government with posh cars, luxurious homes within a short space of time they managed to accumulate wealthy that they cannot explain to the nation and this costed them a lot of votes, the question is looking at what ministers get, where did these fellows get funds to buy such vehicles and houses within a short space of time? So what then it mean is that they cannot raise their heads to talk about corruption, good governance, leadership and public finance because they have already been consumed by the system. If all of you remember Elton Mangoma was in trouble when he was the minister of energy over tender issues at ZESA and the prepaid metres. Those are some of the issues that makes them weak to face the dictatorship at hand. They can't face the bull and call a spade a spade because they are too compromised. Zanu Pf is a clever party which new very well the weaknesses of this opposition and they lured them using state resources and all forms of traps of power. While it is important for the former prime minister to stay in a state house and receive state benefits this should be outlined clearly in the constitution or at a public press conference and clear the air so that he does not keep people guessing. As a development analyst it is Morgan Tsvangirai s right to seek medical treatment from any medical facilities of his own choice be it foreign or local, what is important is openness and transparency over funds he received from the office of the President. A person of his status who is assuming public office is subject for scrutiny and criticism. There was no problem in receiving $70 000.00 from the Government but it was supposed to be made clear so as to clear the air surrounding issues of funding. People may be tempted to think Morgan is receiving bribes in order to weaken the opposition. We urge Tsvangirai and his legal team to bring to finality the issue of Highlands's house to an end so that it will not have an impact towards 2018 elections. The electorate is very much aware that Tsvangirai is staying in a state mansion which he hasn't paid for, and one should never take it lightly that it's an issue that has been closed, yet it has a carn of worms. Morgan should explain to the nation his position on that house, how much he has paid and what he is owing the Government. Most of these opposition supporters do not vote. In fact more than 60% of opposition supporters are not on the voter s roll and come 2018 elections someone will cry again yet there was ample time to negotiate for these reforms. MDC T and other small parties have to learn from their mistakes in the past, issues to do with women etc. instead of concentrating on democratic issues they were busy womanising and today we are in this position because of them. The system exposed their weaknesses.
PEOPLE FIRST
Looking at the people fronting people first one would wonder what kind of any opposition is this. Given the scenario that almost 95% of the officials from people first were involved in corruption cases, they cannot account for their ill-gotten wealth and at the same time these are people who were on the fore front of committing crimes against humanity. People do not easily forget. We have likes of Didymus Mutasa who terrorised Makoni area and the whole of Manicaland, and not so long time ago we have Bright Matonga who was involved in human torture and today he comes to you preaching the gospel of democracy just because he was expelled from Zanu Pf. Never take the electorate for granted. We have Mujuru herself who is seriously compromised as a leader in society, she cannot explain her wealthy and issues to do with diamond and chiadzwa issues.
RECOMMENDATIONS
We need a serious opposition which have people at heart. The untold suffering of the masses need leaders who are blameless, fearful of the LORD, and who live what they preach. Elections are fast approaching and it's very difficult to build a strong opposition because of the state it is in. at the moment the leaders are too weak to confront the bull because of the position they are in. the problem with our political leadership is that they are arrogant when it comes to political advice, every time they are given good advice they think we are the agents of the regime. This is the time to accommodate people s views and call for all stakeholders' conference to hear people s views and then build a strong force from there. They have the potential, but they need constructive criticism.
Tinashe Eric Muzamhindo writes in his personal opinion as the Director of Mentorship Institute of National Development and Sustainability. MINDS is a civic society organization responsible for policy research, gender and development studies, public finance, sustainable development through Agriculture and rural development. He is also a consultant in Development and Capacity Development and Institutional Building. He can be contacted at greatorminds@gmail.com
Source - Tinashe Eric Muzamhindo (M.A Development Studies University of Lusaka Zambia)
All articles and letters published on Bulawayo24 have been independently written by members of Bulawayo24's community. The views of users published on Bulawayo24 are therefore their own and do not necessarily represent the views of Bulawayo24. Bulawayo24 editors also reserve the right to edit or delete any and all comments received.