Opinion / Columnist
War veteran rogation of veto makes them Medusa and Mugabe lead snake
19 Nov 2016 at 22:27hrs |
Views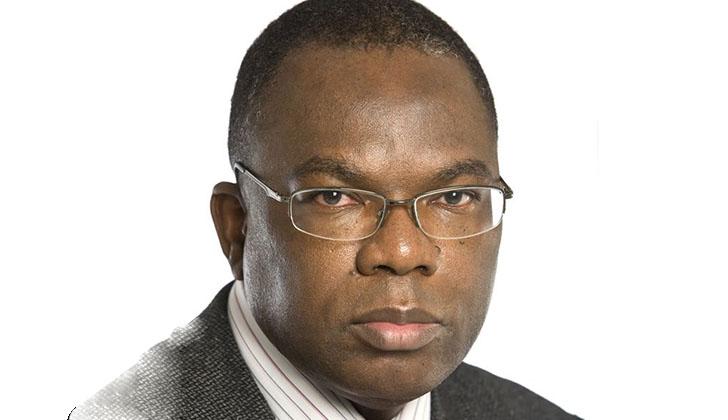 "Zanu-PF has been dangling gifts to the war vets, including cash, land and vehicles, in a bid to strengthen the ruling party ahead of the 2018 polls - after initial thuggish methods failed to coerce the disgruntled ex-combatants into line," reported Daily News. "In serving their divorce papers on Mugabe five months ago, the liberation struggle fighters had also said pointedly that Mugabe's continued stay in power was now a stumbling block to the country's development, adding coldly that the nonagenarian would be "a hard-sell" if he contested the watershed 2018 polls.
"Over the years, war veterans have served as Mugabe's and Zanu-PF's political power dynamos, playing particularly significant roles to keep the nonagenarian on the throne in the hotly disputed 2000 and 2008 national elections which were both marred by serious violence and the murder of hundreds of opposition supporters."
The primary reason why the war veterans fell out with President Mugabe is that the tyrant has failed to honour his word; they kept him on the throne on the understanding he would share the spoils of power with them too. The tyrant and his cronies including war veterans in government, security services and other strategic positions have grown filthy rich whilst the disbanded war veterans wallowed in abject poverty.
The disbanded war veterans wallowing in poverty hit the panic button when they realised that President Mugabe was now manoeuvring; with the help of a new G40 faction, supported by VP Mphoko and a few others led by Ministers Saviour Kasukuwere and Jonathan Moyo; to have his wife succeed him as president. If the move succeeded, there was no doubt the the war veterans will lose even the little pension and support they were receiving from the government.
Even those war veterans with secure positions in the Police, Army, etc. had good reasons to panic. G40 members made no secret about their disdain of war veterans' tradition of waving their liberation war credentials to claim special privileges in society. There was no doubt that the G40 faction, if allowed to rule, would force most war veterans into retirement and, for most of them, into poverty.
So for the war veterans, disbanded or not, this a simple choice; stop the G40 faction assuming power or be damned! No wonder them have come out with guns blazing.
Mutsvangwa and his band of unemployed war veterans with the solid backing of the top brass in from the Police, Army, etc. told President they are the "stockholders in Zanu PF and Zimbabwe and everyone else was a stakeholder". Meaning they had the veto on who was to lead the party and the nation. They wanted VP Emmerson Mnangagwa to succeed Mugabe as party leaders and state president.
Of course Mugabe struck deaf, blind and mute by this, he is used to dictating his whim and everyone falling into line with their tails between their legs. Now these war veterans are not only dictating to him but worse still they even have the audacity to tell him they have the veto to his vote and they are exercising their veto in deciding who will lead Zanu PF and the country!
Ever since Grace Mugabe burst on the political stage in 2014 with her vicious attack against the VP Joice Mujuru it was clear this was a power grab. Grace could not bear the prospect of having to give up the luxurious lifestyle she had got used to as First Lady and the only she could be absolutely certain of not giving up anything is for her to be the next president.
"So, excluding Grace might be a divide and rule tactic and a mechanism to go after the real thinkers and brains behind G40. It might also be a sign that Grace and her husband are reaching out to war veterans having seen how indispensable they are," civic leader and political analyst Gladys Hlatywayo said.
It is tempting for the ordinary Zimbabwean out there to consider the removal of Robert Mugabe / stopping of his wife Grace Mugabe from becoming the next president as progress. After 36 years of corrupt and tyrannical Robert Mugabe rule; just the thought of someone else taking over is a monumental change! If Mugabe dropped died this minute, many people will heave a big sigh of relief as if a whole mountain has just been lifted off their shoulders. Many will celebrate and why not, given the suffering and deaths the tyrant has brought on the nation.
However, the truth is Mugabe's departure from the political stage will mean much, very significant though the event may be. There is a lot more to the corrupt and tyrannical Zanu PF regime than the individual Robert Mugabe; he is the snake we all see but only the lead snake of the hideous monster gorgon Medusa. Cutting off one snake, even the lead snake will not end the corruption and tyranny since another lead snake will emerge to take Mugabe's place.
Mugabe is lead snake on Medusa - Zanu PF dictatorship - we have but one strike.
If Mugabe was to capitulate and disband his G40 faction and allow the war veterans to have their way and propel Mnangagwa leader of Zanu PF that will confirm that they are indeed the stockholders of Zanu PF with the veto to impose whoever they want to lead the party. Come the 2018 they will frog-match us all to the polling stations to make sure their man is state president and thus confirm they are the stockholders of not just Zanu PF but Zimbabwe too!
If we are serious about ending the corruption and tyranny that has plagued this nation for all these years, then we must make sure we not only remove Mugabe from power but dismantle the Zanu PF dictatorship too. Mutsvangwa, Chiwenga, Chihuri and all the other war veterans who have propped up the Zanu PF regime all these years by wielding their veto must now be told in no uncertain terms that no one has a veto.
We, the people of Zimbabwe, view the war veterans' use of their assumed veto to impose Mnangagwa as Zanu PF leader with concern and suspension as that can only be a prelude of what they will do come the national elections! War veterans have denied the ordinary people a meaningful vote in free, fair and credible elections in the past. We demand an end to this barbarism and tyranny now; not tomorrow, after the demise of G40 faction, etc.; NOW!
We want a democratic Zimbabwe where the right of every citizen to free, fair and credible elections and meaningful vote is sacrosanct. This is the heart and soul of what the fight against white colonial rule and, since independence, against this Zanu PF dictatorship was about. We are now close to accomplishing that goal.
The war veterans' rogation of veto powers unto themselves constitute the heart and soul of the Zanu PF dictatorship, the gorgon Medusa, and as long as they continue to exercise this veto there will never ever be free, fair and credible elections in Zimbabwe. Removing Robert Mugabe will change nothing as the dictatorship already has Mnangagwa lined up to replace him.
Strike Medusa and all the snakes will die. Kill one on the snakes and Medusa will grow ten more in their place and turn us all into stone! We have but one strike; one strike!
Source - Wilbert Mukori
All articles and letters published on Bulawayo24 have been independently written by members of Bulawayo24's community. The views of users published on Bulawayo24 are therefore their own and do not necessarily represent the views of Bulawayo24. Bulawayo24 editors also reserve the right to edit or delete any and all comments received.