Opinion / Interviews
Why Jonathan Moyo won't support Mnangagwa,
22 Jan 2017 at 15:17hrs |
Views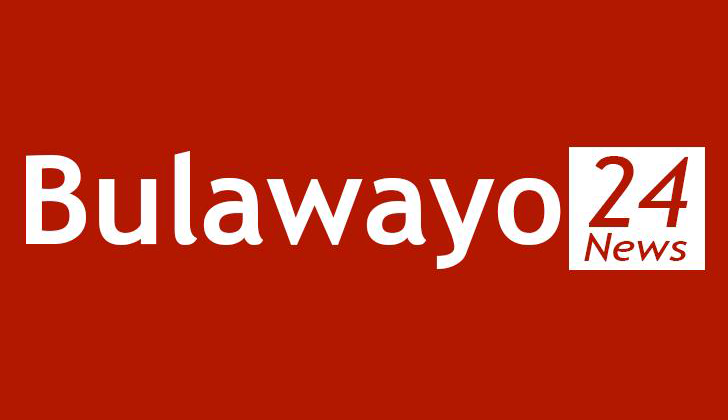 Higher and Tertiary Education minister Jonathan Moyo's public spats with Vice-President Emmerson Mnangagwa have intensified since the minister's arrest last year on charges that he abused money from the Zimbabwe Manpower Development Fund.
The fight raging in the State media and on social media networks has largely been between Moyo and some members of a Zanu-PF faction known as Lacoste, while Mnangagwa has remained quiet.
War veterans boss Christopher Mutsvangwa is one of the most vocal Mnangagwa supporters who have taken the war to Moyo as the dispute has now turned into a war over who should succeed the soon-to-be 93-year-old President Robert Mugabe.
Mugabe's spokesperson George Charamba upped the ante recently when he told Moyo to stay away from the succession debate, saying the minister had already lost the war.
Moyo (JM) last week spoke to the Standard's chief reporter Everson Mushava (EM) on his beef with Mnangagwa and the minister pulled no punches.
Below are excerpts of the interview.
EM: You are associated with the G40 faction in Zanu-PF. It has been reported that you are intent on blocking Mnangagwa's path to the presidency. Any truth to that?
JM: It is not in my power to block anyone's path or destiny. But because this issue keeps coming up as if Zanu-PF members have a constitutional or divine duty to support Mnangagwa's presidential ambitions, let me make it clear that I don't and I will not support his ascendancy to the presidency.
First and foremost, the position of president is not vacant and my support and loyalty is 100% with and behind the incumbent, who is my appointing authority and whose mandate is not from a self-proclaimed and self-important cabal that takes Zimbabwe as chinhu chavo [their thing], but from the people who are real stockholders of this country.
As such, it would be difficult and even impossible for me to support Mnangagwa for the presidency given his well-documented cruel history of his abuse of the various public positions he has held to cause harm, misery and worse to people who disagreed with him or did not associate with his politics in our country's dark past.
Mnangagwa's penchant for the capture and abuse of state institutions, along with his shocking disregard for due process, all for selfish political reasons, is a matter of grave concern to me.
I have also come to know that he is given to disturbing disloyalty to those who support him because apparently, the only thing that matters to him is his personal position and interest. The law and public interest do not matter to him.
I take this view as an adult and I express it as my natural and constitutional right. Those who think Zimbabweans have no choice but to support Mnangagwa for the presidency because he is allegedly the only one to support, have a serious problem and are setting themselves up for a major and even catastrophic disappointment.
EM: If you will not support Mnangagwa, then who?
JM: You are asking me a question that does not arise. There's no vacancy in the presidency, either in Zanu-PF or in the country. I fully support Mugabe as the first secretary and president of our party, whose mandate runs to 2019, and as the country's head of state and government whose mandate runs to 2018. Bringing Mnangagwa or anyone else for that matter into this equation is mischief of the highest order and I don't want to be part of it. I learnt my lessons in the infamous Tsholotsho Declaration and repeating that history would be a farce.
EM: You and your identified G40 associates like Patrick Zhuwao and Saviour Kasukuwere are known to react with indignation at the mere mention of succession in Zanu-PF. Mugabe will turn 93 this year, why is your side so reluctant to face the reality that Zanu-PF is ripe for leadership renewal?
JM: Well, well to the extent that's a reality, it ain't a reality for Moyo, Kasukuwere and Zhuwao, but a reality for Zimbabwe and Zimbabweans.
The real compelling reality is that Mugabe is serving a mandate that runs into 2018 bestowed on him by the electorate in terms of our Constitution and that mandate and the Constitution must be respected. The on-going shenanigans are simply shameful antics to effect a coup by any other name.
On the issue of leadership renewal, it is dishonest for anybody, including that foolish successionist cabal that thinks Zimbabwe is their thing, not to acknowledge the strides that Zanu-PF has taken through Mugabe's very public interventions to foster leadership renewal in the party and in government.
Mugabe has appointed young and dynamic cadres such as Kudzai Chipanga in the politburo and Makhosini Hlongwane [Sport minister] in government. The majority of deputy ministers appointed by Mugabe in 2013 are young people and the entire leadership of the Zanu-PF youth league is made of dynamic young cadres.
Look at Zanu-PF Members of Parliament and you will see a new generation of young and dynamic politicians already providing leadership in their constituencies, in Parliament and in the country.
All this speaks to real leadership renewal being spearheaded by Mugabe.
Against this backdrop, the claim that we are reluctant to face the reality that Zanu-PF is ripe for leadership renewal is a dishonest mantra of successionists who not only disrespect the party's and national constitutions, but who are also electoral cowards and are blind to the realities on the ground about the leadership renewal that is being engendered by Mugabe.
EM: Nathaniel Manheru, a state media columnist believed to be Charamba, has advised you not to comment about Zanu-PF succession.
In his words, chine vene vacho chinhu ichi [this thing has its owners], which suggests who comes after Mugabe has already been decided. Your response?
JM: This very sick cabal notion of entitlement that chine vene vacho chinhu ichi is not only unacceptably tribal, but it is also illegal because it violates the Constitution which vests executive, legislative and judiciary authority in the people. Entitlement is not just morally and legally wrong, but it is also evil. So only an idiot can say on behalf of fellow idiots that chine vacho chinhu ichi. The liberation war was not fought to turn certain individuals like Mnangagwa into manifestos. That's insanity.
So, I want to repeat and make it very clear that anyone who thinks or believes that who comes after Mugabe has already been decided is an idiot. This is for the simple, but very important reason that the decision on who will succeed Mugabe, when the time comes, will be decided not by a self-selecting cabal, but by the people of Zimbabwe in terms of the Constitution. So it's not about me, but about the people of Zimbabwe who will decide as they constitutionally must.
EM: There seems to be no love lost between you and Charamba. What is the reason behind the acrimony?
JM: If there's acrimony, it's certainly not mutual. There's absolutely no reason to personalise public issues.
But who is Charamba outside their mafia-like scheme? Who is he?
He is said to be controlling and running all Zimpapers titles.
Just look at how incompetent he actually is and how he is in fact their own worst enemy because he has dismally failed to package their successionist messages, with the most telling example being how he botched up Mnangagwa's mug fiasco about a 10pm Christmas gift – opening family affair getting invaded by intruders like Energy Mutodi masquerading as an MP at a time when Mnangagwa was acting president.
EM: Do you believe Charamba speaks on behalf of Mugabe when he writes about succession?
JM: No. I don't believe that Charamba's successionist outbursts on behalf of Mnangagwa represent Mugabe in any way, shape or form.
Quite clearly, the cat has come out of the bag that Charamba is now a rogue presidential spokesman and everybody can see that. That's why you guys in the media no longer take him seriously. He has become a laughing stock.
EM: What do you think is the reason a section of the war veterans leadership wants you out of Zanu-PF, and are you the reason the party is divided today?
JM: Please be serious. You don't have to be a rocket scientist to figure that one out. In any event, how can I, or why do you think I should be concerned about the garbage that renegades who are outside Zanu-PF or who were expelled from Zanu-PF are saying about me? Garbage in is garbage out!
EM: You have stated that there is something "troubling" about a picture of Mnangagwa drinking from a mug that bears the words "I am the boss". Is it the inscription on the mug or the company that he was keeping that's problematic for you?
JM: What would you or any other rational person make of a situation where a vice-president of the country who, at the time, is acting president of the country is pictured smugly with a mug inscribed "I am the boss" at 10pm at his rural residence wining and dining with scores of renegades who were expelled from the party for a range of reasons and when, on the day or the day after, those people pictured with him start posting on social media and get reported in newspapers insulting Mugabe and calling on him to step down and for the VP who was pictured with them to take over?
What would you conclude if the VP and his supporters give a childish, incongruous and improbable explanation for the event attended not only by the renegades, but also by some government and military officials?
As far as I'm concerned, those who have dubbed that event the Mug Declaration have a point that Zanu-PF members and indeed Zimbabweans can ignore only at their own peril.
EM: You have used Twitter to voice your disquiet with this incident and many others surrounding the person of Mnangagwa or what you have termed "successionists".
Is that not going against Mugabe's advice to use internal party processes to discuss party issues?
JM: The cabal that calls Zimbabwe chinhu chedu [our thing] and foolish running dogs at Zimpapers are attributing a lot of nonsense to Mugabe these days.
The evidence for that is now out there for all to see! So I'm not bothered by that because I know as well all do that Mugabe does not suffer fools.
He knows better and he is on top of the situation. That's why none of the shenanigans that are too many to mention have succeeded.
And let me say Twitter in particular and the social media in general is the communication platform of choice in the digital era.
That is inescapable. If you are not on the social media today, you are nowhere and you don't count.
EM: You recently appeared particularly exercised by Mnangagwa's interview with a British magazine, The New Statesman, published over Christmas. What about that interview got him in your cross hairs?
JM: That interview is a manifesto of what has been happening since the 2014 Zanu-PF congress that saw the ouster of Joice Mujuru.
While many in the party thought Mujuru's ouster was precipitated by her plots to undermine and usurp Mugabe's authority in general and his 2013 electoral mandate in particular, it is now emerging that the cabal that views Zimbabwe as chinhu chedu actually engineered Mujuru's ouster in order to position itself to grab power.
This is not to say Mujuru did not have her own ill-conceived designs to grab political power, but to say that her case was blown out of proportion and exaggerated on account of shocking and vile anti-Zezuru tribal grounds that have since been amply revealed particularly by Temba Mliswa, but also by Mutodi and some rogue war veterans.
The background to the shocking anti-Zezuru tribal sentiments is in the New Statesman interview.
Primitive tribal finger pointing in 2017 is wholly unacceptable.
Anybody who wants to be president of Zimbabwe on tribal grounds must be rejected without any fear whatsoever.
I was also shocked to learn from the interview that a whole VP had no qualms about giving an informally organised interview to an unaccredited British foreign correspondent, Martin Fletcher, who is widely known to have close working ties with British intelligence.
That raises eyebrows as it was in blatant violation of standard practice and the law.
Then there's the fact that the interview referred to the so-called Blue Ocean document in a matter-of-fact way and attributed it to Mnangagwa's faction.
In this connection, the interview reported that Mnangagwa controls the Zimbabwe Anti-Corruption Commission (Zacc) which is being used to politically target alleged G40 leaders such as myself in order to clear the way for the VP's presidential ambitions.
That's very disturbing in light of what Zacc has done at the behest of fugitives, ex-convicts and extortionists who are demanding that Mnangagwa must take over the presidency.
But, most disturbing of all, the New Statesman interview gives Mnangagwa a British platform to distort his Gukurahundi role by enabling him to claim that he was not a Gukurahundi enforcer, ostensibly because he was not "the president, Defence minister or commander of the army".
This very same line has been picked up by Mnangagwa's surrogates like Mliswa and rogue war veterans to stir up incendiary tribal outbursts.
First and foremost, it was very irresponsible for Mnangagwa to claim to the magazine that he was not the enforcer because he was not the president, Defence minister or army commander.
Secondly, it's a well-known fact that the worst culprits in the Gukurahundi atrocities are the misinformers in the national leadership who connived with Rhodesians then in the Central Intelligence Organisation, South African Intelligence under apartheid and British Intelligence to not only lie about the late Vice-President Joshua Nkomo and-PF-Zapu, but to also create and fund dissidents under the treacherous banner of Super Zapu.
The New Statesman interview sought to rewrite the history of this tragedy of misinformation. It's known that the dossiers crafted from this web of misinformation fuelled Gukurahundi in the same way the CIA's misinformation about Saddam Hussein's weapons of mass destruction led to the American invasion of Iraq and the disaster that has today led to the creation of Isis. If the truth be told, misinformers are the enforcers!
EM: Your relationship with Mnangagwa appears to have deteriorated over the past year, where you accused him of trying to orchestrate your arrest. Could you give us a background to the dispute and your relationship at the moment?
JM: Look, I have nothing but respect for Mnangagwa as Mugabe's appointee. Anytime he directs me to jump to implement the president's policies or party and government programmes, I will ask him how high. I'm very cool with that. No problem.
But the idea that I should support him for his run for the presidency is a non-starter. I have the same relationship with VP [Phelekezela] Mphoko. If Mphoko asks me to support him to replace Mugabe I would say "no, no, forget it Cde Mphoko".
On the Zacc issue and reports that Mnangagwa orchestrated my illegal arrest, yes, indeed I'm now convinced more than I was when I first said or implied it.
I have incontrovertible evidence to that effect including from what Goodson Nguni [Zacc commissioner] has said to various people, some of whom have either said so in affidavits or are prepared to testify.
Nguni has revealed and boasted about this to too many people. Rine manyanga ariputirwi [the truth will always come out].
Brace up for major and scandalous disclosures that will show beyond any doubt that Mnangagwa is not only mean and cruelly spirited, but that he does not have respect for due process as demonstrated not only in my case but also in others, yet he is a lawyer and is responsible for the administration of justice in the country.
EM: As a political scientist, what major political developments do you foresee between now and December 2018?
JM: You are asking me to do as a politician what I used to do as an academic. That's neither fair nor rational. Politics as a vocation is not the same as politics as a science. Accordingly, I cannot reasonably make a political prediction without tainting it with my aspirations and I don't want to label those aspirations science.
EM: Do you think after such acrimonious infighting Zanu-PF can heal in time for 2018?
JM: The infighting, to the extent it exists, is not among the people. The masses are not fighting each other. It's just an elite imbroglio. As such, it is irrelevant in the scheme of things.
This is because the membership of the party is not an overnight proposition amenable to manipulation by puppeteers and their puppets seeking to grab power by means foul.
Source - the standard
All articles and letters published on Bulawayo24 have been independently written by members of Bulawayo24's community. The views of users published on Bulawayo24 are therefore their own and do not necessarily represent the views of Bulawayo24. Bulawayo24 editors also reserve the right to edit or delete any and all comments received.