Opinion / Interviews
My DNA is Zanu-PF, says Mliswa
23 Jan 2017 at 06:56hrs |
Views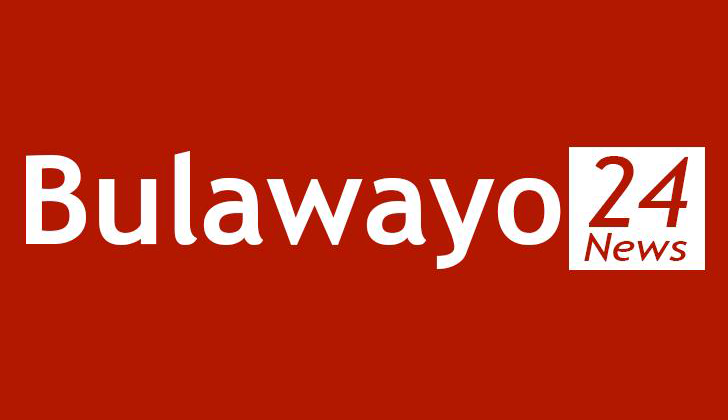 After winning the Norton by-election as an independent candidate in October last year, Temba Mliswa has become something of an enigma through his verbal attacks on opposition parties and apparent interest in speaking in favour of Zanu-PF's internal politics.
Mliswa also appears to be a political chameleon as he has hob-knobbed with Zimbabwe People First and the MDC-T. Now he seems to have taken a keen interest in Zanu-PF's political affairs, while at the same time leading an organisation dubbed YARD.

Last week, The Sunday Mail Chief Reporter Kuda Bwititi (KB) sat down with Mliswa (TM) to try and understand his somewhat puzzling political career and other issues.

Below are excerpts of the interview.

KB: Mr Mliswa. Tell us about the experience of being an independent Member of Parliament. Do you not feel isolated and is it not cold out there, where you find yourself being a lone voice without a party?
TM: I was in Zanu-PF as a Member of Parliament and after my expulsion I still had the feeling that I needed to represent the people so I choose to stand as an independent candidate. I was not prepared to stand under any party. Being an independent candidate is about you going for what you believe is right for the country.

Zanu-PF has a number of issues that I can associate myself with. The land reform and indigenisation programmes are noble ideas and these are policies which are broad based in reaching out to the people. If these issues are raised in Parliament I will support them.

There is the issue of corruption. President Mugabe has said there should be zero tolerance to corruption and I believe that the party should be debating this in Parliament because they have members who are corrupt. I feel that I am a key player in that because most of them are worried that if they bring such issues to debate, they might be seen to be attacking certain individuals and this will cause problems for them in the party.

This is where I come in because I have no allegiance to anyone.

Equally, the MDC is corrupt. Some of its councillors are failing to run municipalities because of corruption. As an independent candidate, I am able to point all this out, without anyone accusing me of having been sent by anyone.

So from an oversight perspective I feel an independent candidate has more leverage because there is no whipping.

Actually as an independent candidate I have more time for my constituency. I have no time to attend long party meetings or caucus sessions. All my time is dedicated to my constituency. I have no time for protocol.

KB: Of late you have been attacking the opposition and yet these parties – particularly the MDC-T – says its supporters voted and helped you win the Norton seat. Why the sudden fall-out?
TM: I need to clarify this. Let's be very clear. I was a provincial chairperson of Zanu-PF and I knew the problems in Norton. They invited me because they knew my track record in the province. I had an impeccable record as a chairman.

The truth of the matter is that the MDC never issued an official statement to say they were supporting me.

Tendai Biti made a statement officially to say that he was supporting me. If you never made a statement to say that you are supporting me, then you cannot claim that you helped me win the election.

My votes in the urban areas were lower, except for Ward 11.

I mostly won in the wards they (MDC-T) lost in 2013. It is not sincere for them to say I won because of them because that is tantamount to taking away the hard work, resources that I put in.

If I were to tell the truth, the war veterans were the real reason I won the election. They were the foot soldier but they have not been blowing their trumpet to say they made me win that election.

KB: You have also refused to be part of the so-called coalition of opposition parties which plans to contest in 2018. What are your reasons?
TM: I think some of their strategies are poor. The decision by the MDC-T for example to boycott by-elections is a decision they will regret. I also do not understand why they are now calling for a coalition when not so long ago, they fired the likes of Tendai Biti and handed over seats to Zanu-PF.

They left a lot of their voters disappointed and I can tell you that some of their voters switched their allegiance to Zanu-PF because of such poor decisions.

When you boycott elections you discourage the people from voter registration and you are encouraging voter apathy.

In the political game it is important to retain all your voters and then grow them but the MDC-T just gave away its supporters.

The figures from Norton showed that their supporters are not registering and this is something that will work against them in the future.

Their strategy of talking about reforms does not sell because people are winning elections yet the opposition only thinks of so-called reforms which are meaningless at the end of the day.

It's like being a soccer player. If you are out of practise for a certain period, it is difficult for you to come back and be at the same level of fitness with other players.

This talk of coalition is just playing out in the newspapers and through press conferences but on the ground there is nothing taking place.

This is why on the ground you can see that there is no coordination whatsoever and they are fighting to get support from other parties because they cannot stand the heat on their own.

Coalition is a talk show. It has no firm standing. It's just a platform to attract donor funding. On the ground there is nothing to show for it.

KB: So are you suggesting that Zanu-PF will win the 2018 elections?
TM: The road to 2018 is becoming confusing and the more confusing it gets, it favours the ruling party. The so-called coalition does not even have leaders. It is clearly behind Zanu-PF which is already on the ground and has proper structures from which to draw its supporters.

Zanu-PF's biggest opposition is itself. They need to stop their internal fights and they will clearly win elections.

KB: Given what you have said. Do you see yourself re-joining Zanu-PF?
TM: There are no permanent enemies and permanent interests in politics. Do I hate Zanu-PF? No. Do I hate their policies? No. What I am against are the internal fights which have become so ugly to the point of people being expelled for no apparent reason.

I am not for People First because it is still just a faction of people that were in Zanu-PF. Zanu-PF is an institution that has done a lot of things for Zimbabwe. But, they should realise that the movement has been hijacked and the war vets are not part of it.

I am keen to meet the President and put it to him that there are lot of people like me who were expelled from the party for doing no wrong. If the party was able to forgive Goche who was accused of attempting to kill the President, it should consider having a blanket amnesty for all the other people that were expelled.

But do not get me wrong. I am comfortable in my space right now but as I said there are no permanent friends or enemies in politics.

KB: You recently met Local Government, Public Service and National Housing Minister Cde Saviour Kasukuwere at his offices. Can you tell us how the meeting went given the bad blood between you and the minister and the war of words you have had in the past, including the case in which he is suing you for calling him a gay gangster?
TM: I have friends within Zanu-PF. I was in Zanu-PF for a long time so I cannot fail to talk to Zanu-PF members because I am no longer with the party.

Look, there is no war between me and Kasukuwere. If you want to see war of words, just look at the Twitter wars between senior Zanu-PF members. This is nothing compared to what happened between myself and Kasukuwere.

I respect his office as minister. There are many issues in Norton such as land barons, bad town planning, and housing projects, among others. Those are issues I discussed with him on behalf of my constituency.

I also told him that my expulsion was not fair. His answer was that I should write to the party.

I told him that the accusations against us were in fact lies.

They must accept that they made a mistake.

KB: You sound very much like you still want to be associated with Zanu-PF as well as the party's internal issues. Why?
TM: My DNA is Zanu-PF. I never got out of Zanu-PF intentionally. It's like being chucked out of my father's house. It doesn't mean that I lose my totem. That's the reality.

I see a lot of things wrong in Zanu-PF so I cannot just keep quiet. You have people like Jonathan Moyo, he calls himself G40 but the truth is he is not in a generation of those who are in their forties like us. His generation is that of war veterans but he avoided fighting the war and now he wants to see himself as G40 yet he missed out on what he was supposed to do in his prime years. He attacked Vice President Mnangagwa over a coffee mug and I felt that I should not keep quiet.

He is the Vice President of the country, he is the leader of Government business in Parliament and as a legislator I am free to speak about issues concerning him. I always freely express my opinions. I am a patriotic Zimbabwean.

Zanu-PF's internal conflicts must not disrupt the smooth running of Government business.

So when you see senior people in Government and the media all making headlines about a mug, I cannot keep quiet when I see that people are losing focus because there are more important issues to put our minds to.



Source - sundaymail
All articles and letters published on Bulawayo24 have been independently written by members of Bulawayo24's community. The views of users published on Bulawayo24 are therefore their own and do not necessarily represent the views of Bulawayo24. Bulawayo24 editors also reserve the right to edit or delete any and all comments received.