Opinion / Interviews
'I have no regrets,' says Gono
11 Feb 2017 at 22:41hrs |
Views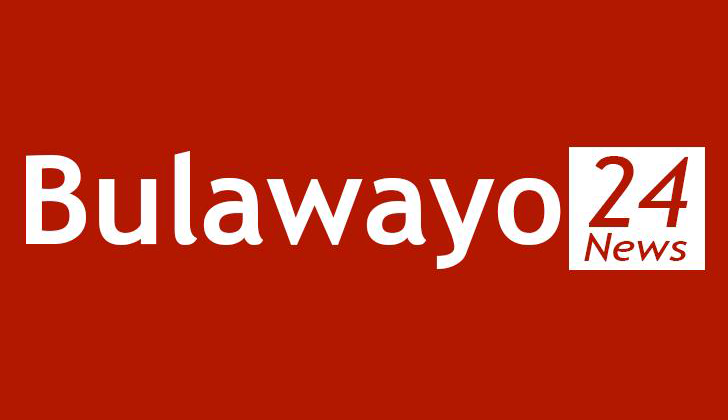 DR Kereke alleged, soon after I terminated his contract, that I had in 2008 stolen US$37 535 300 plus R1 410 000 and GBP21 511.
Of course, nothing could be further from the truth and in any case, why did he wait for four years to bring up this "theft?"
Dr Kereke was the point man for all internal and external audits in the (central) bank and he chaired meetings that cleared our externally audited set of accounts.
He, together with the bank's finance director and external auditors, KPMG and BDO Kudenga & Co, presented and defended our financial statements to the RBZ finance and audit committee of which I was not a member. He did the same to the full board and subsequently to the Finance Minister, before annually sending the reports to Parliament.
Surely, surely if there was anything amiss, couldn't this have been reported to any of these forums?
Dr Kereke knew fully well that the exact amounts, to the last digit, which he decided to sensationalise, were cumulative annual amounts availed, in smaller amounts monthly, in 2008 to one of the four key pillars of the country's security arms at a time when this country was at its worst in terms of impact of sanctions and threat to its sovereignty.
In that year, we heightened the bank's quasi-fiscal operations with full approvals from above, in order to keep the country afloat. The support rendered was of a security and defence nature, correctly done with approval of the Head of State and Commander of the Defence Forces.
I was convinced that without this critical support, our country was in danger.
And now somebody chooses to malign me for genuine, document-supported expenditure which obviously did not need shouting from the top of the tallest building.
Every cent was properly used and signed for by authorities and it is this money that Dr Kereke was alleging the governor used for personal purposes.
I was a hands-on, not armchair, governor and I'm both proud and humbled by what I know about our security services.
Without these dedicated men and women, who often serve under very trying conditions, this country would have been recolonised and the peace and stability we today take for granted would not be there.
Thus I don't regret having extended this support for which I was now being persecuted.
It is significant to note that it was an act of mischief to selectively point to the amount that was used to support one arm of the security sector in 2007/8 (almost ten years ago), when Dr Kereke knew that we had also supported other key arms.
Again, this was done with the approval of the Head of State.
We provided funding based on real, not imagined, needs.
Without these critical arms of the State, there is no Zimbabwe.
My modest understanding and appreciation of these security arms resulted in our full support.
Dr Kereke knew of this, but he chose to leave the amounts extended to other institutions and only picked on one. Why, if not to cause disaffection, disharmony and raise, as it did, unnecessary dust and confusion in the country?
To call this corruption was being disingenuous in the extreme. I can only surmise that Dr Kereke's proclivity towards disingenuous propositions, as in this particular case, was provocation designed to lure me into revealing State secrets. I chose to remain silent waiting for my day in court when, in camera, I would produce the documentation before the trial judge.
Sadly, very sadly, that opportunity is no longer available as Dr Kereke has withdrawn his allegations and court case before trial. For this transgression, I forgive him. Need I say more?
I was accused of corruptly paying US$1,5m towards the purchase of former Prime Minister, Mr Morgan Richard Tsvangirai's Highlands residence.
Nothing could be further from the truth as Dr Kereke knew very well this transaction had been directed and approved by the Head of State on 11 November, 2009 at 17.15 hours in his Munhumutapa Building Offices after the Maputo Sadc Summit.
Soon after this gesture of goodwill from the President, MDC-T returned to Government.
It was Dr Kereke who organised the actual payment and handed me a complete set of documents in respect thereof.
When former Secretary to the Prime Minister Dr Ian Makone came to my Office to finalise documentation on behalf of his boss and was seen in my Office by Dr Kereke, a round of dis and misinformation began.
It was alleged that I was in a cozy relationship with Dr Makone and passing State secrets and Zanu-PF information to MDC-T, something a few offices in Government swallowed hook, line and sinker.
I was waiting for my day in court to confront Dr Kereke with documentation and questions about this transaction.
Sadly, the matter is now dead in water. And I forgive him.
I was also accused of buying houses for Anti-Corruption Commissioners, purchasing the ACC offices in Avondale, buying cars, equipping the offices and paying the commissioners and staff some allowances in 2008/9.
This was an example of selective nomination for sensational purposes of quasi-fiscal operations most of which were presided over by Dr Kereke himself.
Disbursements were processed only upon receipt of documentary authorisation by either the President, the Minister of Finance or Chief Secretary to the President and Cabinet; or line ministries with the approval of the Minister of Finance and, in his absence, the Accountant-General or Secretary for Finance.
The custodian of all the documents was Dr Kereke himself, hence my lawyer, Tendai Biti was itching for a cross-examination session of epic and hilarious proportions on this issue if the case had gone for trial.
Sadly, it's dead in water and I forgive him.
When the Anti-Corruption Commissioners' terms of office came to an end, a letter was received from the Office of the President and Cabinet (signed by Dr Ray Ndlukula, Deputy Chief-Secretary) authorising the takeover of the houses by the out-going commissioners as gratuities.
Dr Kereke processed the directives, dealt directly with the ACC commissioners and officers himself, but chose to misinform the nation and world for reasons best known to himself. Again, I was waiting for my day in court.
My lawyer in this case, Mr Tendai Biti, the former Finance Minister and therefore shareholder of the bank at the material time), and who knew the truth about my operations, has been denied a legal field day as this matter has also been withdrawn before trial. I forgive him (Dr Kereke).
I was accused of having stolen millions of Dairibord, National Discount House and Cottco shares alongside misappropriating the bank's vintage gold coins worth tens of millions of dollars. The gold coins are there in the bank to this day; while a full audit of the sale and receipt of proceeds of the Dairibord, National Discount House and Cottco shares remains part of the bank's audited set of books.
In June 2013, the Reserve Bank of Zimbabwe held a televised media conference at which the so-called missing vintage gold coins were displayed for all to see.
External auditors Ernst & Young spoke about the audit procedures they had employed to check the coins and confirmed that all was well in the bank. Dr Kereke's hyperbolic moments seemed to have gotten the better of him, particularly in 2012 when the wound of his disengagement from the bank was fresh because some of his claims defied logic and understanding.
But like I said, I forgive him for there was something very wrong that had taken over his mind for him to come up with such a lousy set of allegations. There was the accusation that the bank had sold gold bullion to Arabs at 34 percent discount.
While a proposal had been submitted to the governor for such to happen, Dr Kereke knew very well that I turned it down as would happen to other sub-optimal resource mobilisation proposals put on my desk.
I looked forward to providing evidence of the alleged export of gold if we had proceeded to trial but, alas, Dr Kereke has explained himself and apologised for the misinformation.
I was accused of causing the disappearance of his wife and child, accused of sending bank security staff to beat up his driver.
He proceeded to bring the so-called beaten up driver to the Rotten Row Magistrates' Courts in an ambulance and wheeled the driver into court in a wheelchair, bandaged all over and unable to stand up or walk!
I was subjected to ridicule for such cruelty during trial. The same evening after court, the same "battered" driver was nabbed enjoying himself on the dance floor of a night club: A case of miraculous healing! It will be recalled that the magistrate dismissed the case and instead sentenced the Mabvuku nurse who had played a part in the despicable conspiracy to over 200 hours of community work.
As for the missing wife and child, their mysterious disappearance has been met with miraculous reappearance on the scene without explanation being offered to the people of Zimbabwe.
I was labelled daft and intellectually incapable of undertaking any academic course of study, let alone undertake doctoral studies.
It was alleged that it was Dr Kereke who had done the work and wrote exams for me.
I'm not given to praising myself but for someone who started off as a tea boy, messenger and cleaner without O-Levels, then to have risen to become a governor of the country's central bank, excelled at his MBA studies among other achievements for 26 years prior to meeting Dr Kereke, who was 31-years-old in 2004, must say something about the "daft and brainless" Gideon Gono.
I, however, acknowledge his academic contribution and secretarial support which I thanked him for in my PhD thesis.
I could go on and on but I don't think it is necessary. There were many other accusations too numerous to itemise.
Suffice to say that while I am not an angel or a direct descendant of St Peter and indeed made my fair share of poor professional judgment and errors, I did not defraud the central bank of even one penny or engage in corrupt activities of any nature.
It is significant to note that the false corruption charges levelled against me were never made by the institution I worked for, its board or Government as sole shareholder.
The board, comprising of very thorough and professionally eminent persons, was always irritated by the lies and wondered at whose behest Kereke was acting and saying all those false allegations.
Dr Kereke had assumed the position of a self-appointed righteous man, a private policeman, private prosecutor, a private judge and a high moralist for all Zimbabweans.
I deliberately chose former Finance Minister Tendai Biti as my lawyer.
I had had running battles with him before and after he came into Government.
At one time Mr Biti, at an MDC rally in Masvingo in 2008, called for my public execution by firing squad.
When the riot act was read to both of us by the GNU's top six in December 2009 in the President's Munhumutapa Offices, we were forced to embrace each other.
But when it came to case of objectivity and eloquence in argument, I could not have chosen anyone better.
He was there for me as a lawyer without a godfather or godmother mentality in the factional politics of Zanu-PF of the time.
I shunned factional politics as I still do now, and an opposition lawyer was good enough for me.
I felt that victory was going to be sweeter if an opposition man stood to defend me, rather than a known Zanu-PF functionary as this could draw skepticism from people who are in the habit of seeing our judicial system as politically compromised.
◆ This article is excerpted from an interview by The Sunday Mail Deputy Editor Munyaradzi Huni with former Reserve Bank of Zimbabwe Governor Dr Gideon Gono in Harare last week
Source - sundaymail
All articles and letters published on Bulawayo24 have been independently written by members of Bulawayo24's community. The views of users published on Bulawayo24 are therefore their own and do not necessarily represent the views of Bulawayo24. Bulawayo24 editors also reserve the right to edit or delete any and all comments received.