Opinion / Interviews
Rhodesians hit Angola
23 Jul 2017 at 11:57hrs |
Views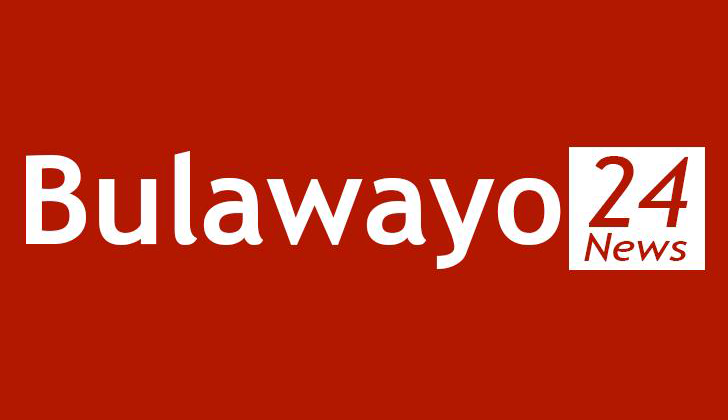 TODAY we bring to a close the interview with Somandla Dube pseudo name Richard Machikito Mguni who survived the 26 February 1979 bombing of a Zipra Camp in Boma near Luso, in Angola.
In his memoirs a Rhodesian Air Force officer, Preller Geldenhays writes that the four Canberras of Number 5 squadron struck deep into Angola to destroy the Zipra base in an Israel-type raid in reprisal of Zapu leader the late Dr Joshua Nkomo's shooting down of the second Viscount, in which, all 59 people on board were killed in an Air Rhodesia Flight 827 from Kariba to Salisbury (now Harare) on 12 February 1979.
In the interview with our Assistant Editor Mkhululi Sibanda (MS) Dube gives a first hand account of the raid and he how wriggled himself from the jaws of death. Below are excerpts of the interview:
MS: Dube man you please relate to us about the day of the bombing. What happened on that day?
Dube: On 25 February 1979, the day prior to the bombing seemed to be one of the longest days in my life. Everyone was too anxious to embark on the "march to Salisbury (Harare)". I remember vividly one of the songs we sang toyi-toying , mocking our instructors, whose lyrics went like "amaroli ayeza uzosala lobani? (The trucks are coming, who will you remain with?" Indeed the trucks had arrived to ferry us to Zambia en route to Rhodesia for operations. I spent that night chatting in whispers with my close comrade, Vumindaba Magadalala (Dixon Lyton Khuphe) about how we were going to fight the Rhodesian soldiers and liberate the country.
MS: On the day of the bombing how was the situation like when you woke up?
Dube: As I mentioned in my earlier submission, Boma Camp was established on the premises of an old Roman Catholic Mission. A road flanked on both sides by gum trees, dissected the camp. Some of the trucks meant to take us to Zambia were lined up in an orderly manner along this road. Those trucks were the double-axled Cruz and GUZ, all Soviet made. Coming to your question, on the morning of that fateful day, it was a busy one, as final preparations, instructions and distribution of rations were being done. We had been told that the convoy was to leave in the early hours but for one reason or the other, there were some delays, something in my opinion which became a blessing in disguise, as the casualties were going to be more catastrophic had the Rhodesian war planes found the convoy in motion along the route to Zambia.
MS: So it was a busy day?
Dube: It was, some detachments had already received their rations and boarded the trucks. Some were receiving their rations when disaster struck. As for my company, which was Company 8, we were marching towards the kitchen to receive our rations. While we were doing that, someone at the OP (observation post), spotted the war planes flying at tree top level as they approached the camp. I heard a shout apparently from one of the Cuban instructors, "aviones!, aviones!" which meant war planes!, war planes!" Within a fraction of a second, all hell had broken loose. I saw flashes like lightning and deafening blasts as the first war planes hit their intended targets. I had dived for cover and one war plane seemed to fly directly above me as its deadly bombs hit some of the parked trucks. Within seconds, the whole camp was enveloped by a thick dark cloud of smoke and dust. There were shouts and screams all over. Someone screamed near me.
MS: So there was no defence system?
Dube: To be honest with you no one ever thought that the Rhodesian forces could travel all the way to Angola. Although people were alert like in any military set up, there was an atmosphere of complacency. Then as the first wave of attack from the three air-crafts faded, an instructor shouted "mucho palo-mucho correr al las trinchers" meaning run hard to the trenches. I jumped up, from my position, remembering where the trenches were and ran through the dust and smoke. Something hit me on my left hip, causing me to fall down. It was something blunt, probably a brick or rock thrown by a nearby blast. The pain kept me down as the next wave of the last two war-planes struck. I think these two did more damage than the first as they caught some comrades running to the trenches ripping them to pieces with their deadly fire. They then left.
MS: There was chaos all over, I suppose.
Dube: It was a terrible sight. One of those hit was my close comrade, Vumindaba. His belly was ripped open. As stubborn as he was, he was still shouting in Kalanga as we carried him to the trench, "toba loba koga" (we will hit them no matter what.) As I sat in the trench I felt some wetness down my right leg trousers. A shrapnel had hit my right thigh and blood was oozing. I flexed my toes and was lucky it was not a serious injury.
MS: How was the camp like after the bombing?
Dube: Within a couple of seconds, what was once a camp consisting of orderly set barracks, kitchen, logistics and instructors' quarters was reduced to a smouldering remains of blasted buildings, burning shells of Cruz trucks, fallen gum tree branches and huge bomb craters. The most haunting was the lingering smell of burning human flesh and the piercing cries for help. Among those needing immediate help was my close comrade Vumindaba.
Fortunately for him, he made it and still lives with that huge scar across his belly. Plus or minus 200 comrades lost their lives and were buried in a mass grave behind Company 8 barracks where their parents never saw their resting place. May their souls rest in peace. However, their sacrifice was not in vain, as 10 months down the line, the final objective was achieved, that of attaining our independence. I have decided to pay tribute to my fallen and loving comrades by penning a television or film script titled, Operation Dragon Sword.
MS: After the bombing where were you taken?
Dube: The camp was re-organised into smaller bases with some going to Malanje. I was chosen to escort some injured comrades and ended up at the Zimbabwe House in Luanda, which was under Easter Ndiweni. Also at the Zimbabwe House were Cdes Machimini and John. There was also a logistics group at Viana Camp - some 40km outside Luanda. This group had Cdes like Castro, Mfundisi and others who were drivers. We used to go to the Zapu warehouse in Luanda where there were stocks and stocks of rations and uniforms for the comrades in the camps. Most of the stuff was from USSR and GDR. Some of the comrades who were bombed with us belonged to the fourth group, who had started arriving in Angola to start their military training.
MS: So you remained in Angola for how long?
Dube: I returned to Lusaka in December 1979 on a special mission to be part of the reconnaissance team that opened the Vanguard House in the then Salisbury. I was with Cdes Hlanangiso, Sifelani and others. I was there at Rufaro Stadium to witness the lowering of the Union Jack and raising of our flag. Since I had left school at a tender age before completing my Ordinary Levels, I was offered a scholarship by Zapu to study in Cuba. I believe we were the first group to be sent by Zapu for studies outside the country from a free Zimbabwe. It was good to meet comrades at the ZH in Lusaka in a post-war era. I remember meeting Jubane, who made our travel arrangements to Luanda and from there we went to Havana in Cuba. I returned home at the end of 1984 as a civil engineering technician.
MS: On your return from Cuba where did you go?
Dube: I worked as a teacher for two years before joining the DDF as a roads field officer where I worked from 1986 to 1999. In 2001 I joined the Ministry of Youth as a rural development officer in Plumtree in charge of youths projects. I was then seconded to the Border Gezi Camp in Mt Darwin in Mashonaland Central to work as an instructor for the first intake in August 2001. I worked closely with Brigadier-General Hurungudo, Retired Lt-Col Shumba who was the camp commandant, Killian Sibanda, the current MP for Nkulumane who was the administrative officer, Mawuba from Gwanda, Thalitha Ngwenya, Mbuyisa and Veronice Munkuli from Binga.
MS: Did you play any role in the political front?
Dube: I was actively involved in the Zanu-PF activities. I rose through the ranks to be Matabeleland South provincial youth secretary for security, a post I held between 2002 and 2004. In the provincial structures of the party I worked with Patrick Hove who was the provincial youth chairman with Patricia Mohadi as secretary for administration. I was part of the delegation to the party's congress that was held in Harare in December 2004.
Source - sundaynews
All articles and letters published on Bulawayo24 have been independently written by members of Bulawayo24's community. The views of users published on Bulawayo24 are therefore their own and do not necessarily represent the views of Bulawayo24. Bulawayo24 editors also reserve the right to edit or delete any and all comments received.