Opinion / Interviews
How Zipra commander Ndlovu lost his eyesight
03 Sep 2017 at 10:53hrs |
Views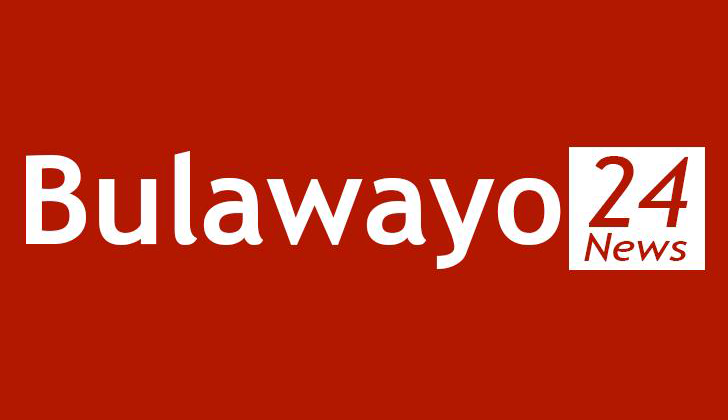 THIS week we round-up our interview with former Zipra adjutant-general and later on chief of technical engineering Jeffery Ndlovu pseudonym Kenny Murwiri. In the past three weeks Ndlovu has spoken about his training, deployment, operations and the re-organisation of Zipra which saw him being promoted from adjutant-general to lead the engineers squadron. Today he talks to our Assistant Editor Mkhululi Sibanda about his injuries which resulted in him losing his sight. Below are excerpts of the interview:
MS: Last week you were still talking about events leading to your injury.
Ndlovu: As I said last time I was coming from infiltrating a unit of 15 specialist engineers when I passed through the position of the First Battalion that was under the command of Madliwa, now Retired Major-General Stanford Khumalo. I then went to Lusaka and when I came back I found that the battalion had been attacked for three days and the situation was not good as they had run out of food. The Rhodesians had bombed the unit's kitchen and there was a critical shortage of supplies. To its credit the battalion had defended its position very well. The enemy, despite its incessant attack with the support of its aircrafts for some days had still not breached the battalion's position.
MS: So at that point what did you do?
Ndlovu: It was at that point that Madliwa and I made a decision to get food and other supplies for the troops. At night we moved out of the camp with Madliwa and his senior commanders such as Maphahla who headed the reconnaissance unit and the commander of the artillery, Mahewu.
Our intention was also to assess the situation and arrange the pull-out of the battalion from its position. However, later on an unfortunate incident happened when our vehicle was hit in an ambush where the Rhodesians blew up a bridge. It was in that incident where Mahewu who had done so well in defending the battalion with his artillery unit against the Rhodesian air force was killed. The Rhodesians had started attacking the Zambian infrastructure such as bridges in frustration and also as a counter measure to slow down the movement of our troops to forward positions as battalions were being deployed close to the Zambezi. After the attack on our vehicle Madliwa and I then went to the Lusaka highway where we flagged down cars to take us to Lusaka. We managed to get a lift and we were on our way to Lusaka.
MS: Don't you think you were lucky that you survived that ambush?
Ndlovu: I think when we crossed that bridge the Rhodesians might have been deployed there already but they had not received the order to attack. However, what might have happened is that when Mahewu came back with my allocated Land Rover then the order to attack was given and they were indeed attacked at the bridge resulting in his death. Many people thought I had died in that ambush.
MS: Then coming to the incident where you were injured?
Ndlovu: It happened on my return from Lusaka with the supplies for the battalion. I met Quick who was the son to Matshaka, a prominent educationist in the Zapu ranks and he told me that they had identified a spot where the Rhodesian forces had planted a mine. Quick was embedded to the battalion as an intelligence officer seconded by the NSO. I then told other comrades to leave the truck before that spot and that we should look for personnel to carry the food. I also warned them against tampering with the mine. I then moved to another area and when I came back to the spot where the landmine had been spotted I found Mayor Luphahla who was the regional commissar lying down, he was trying to disarm that mine which was an anti-tank mine. I then warned him against doing that and then moved back. I think I only made just four steps before it exploded and tore Mayor and he died on the spot. As for me I was hit on the eyes and that is the last time I ever saw anything. I lost my eyesight on that day, never to see again. If I had not moved back a bit I could have died on the spot. Other comrades who were nearby dived for cover when I was warning Mayor against disarming that mine.
MS: That is touching, so what happened to you after sustaining that life changing injury?
Ndlovu: I was taken to Lusaka to the United Teaching Hospital (UTH) and after being there for some time I was moved to the Soviet Union for further treatment but I had already lost my eyes. I arrived in Moscow in November 1979 and I was there up to February 1980. I came back here in March 1980 which was already after the ceasefire.
MS: I believe you quickly accepted your situation but how have you been surviving?
Ndlovu: To be honest with you it has not been easy but a number of comrades have not forgotten me. They have been of much help during the most critical times as I have a family to look after. I'm married and have three children with my wife, Anna Ngwenya who has looked after me very well.
MS: Maybe you can mention the people who have helped you in your life.
Ndlovu: The people who have assisted me starting with my neighbours are the former general manager of the Zimbabwe International Trade Fair Company, Mr Daniel Chigaru and Siringwana. There was also former colleagues in the liberation struggle and former Cabinet Minister, the late Dr Sikhanyiso Duke Ndlovu, he was very helpful as he would on numerous occasions pay visits here and chip in with my needs. As for former comrades, the Minister of War Veterans, Retired Colonel Tshinga Dube always lends a hand to assist me in many ways, so have been other comrades. There is Dumiso Dabengwa, he has not forgotten me, he has assisted me a lot. The other person has been Retired Brigadier-General Abel Mazinyane whom I trained with at Morogoro, he has come in with provisions when we have been in a desperate situation here as a family. Then there are comrades who are still serving in our defence forces who have provided for my welfare.
MS: Who are those comrades and how?
Ndlovu: There was a time when I approached Rtd Col Dube when I was in a difficult situation. Tshinga in turn spoke to the commander of the Zimbabwe Defence Forces, General Chiwenga about my situation. Gen Chiwenga took the issue seriously as when I was here at home I unexpectedly received Major-General Douglas Nyikayaramba. He was an emissary of Gen Chiwenga and he left me US$500 from the general. Then when I attended the funeral parade of Tshangane (Jevan Maseko) at Imbizo Barracks Gen Chiwenga announced to me that I would get assistance from Kumusha Mukadzi, which is a Zimbabwe Armed Forces Foundation. The chairperson of the foundation is General Chiwenga's wife Mrs Marry Chiwenga. Then soldiers from One Brigade came here and constructed a fowl run that can accommodate 1 000 chickens at a time and that was quickly followed by a visit by Mrs Chiwenga and her delegation who brought 500 broiler chicks and feed. During that visit Mrs Chiwenga also gave me US$3 000 to carry on with the project. Then the other comrades who are still serving and have kept close contact with me and sometimes pay visits are the army commander, Lt-Gen PV Sibanda and Abu-Basutu who is now the country's ambassador to Japan.
MS: How has the project been going?
Ndlovu: The project started very well but at the moment it has been hit by the shortage of the market. The customers including some well established enterprises were not paying well and also at times would delay in making payments. So at the moment I am planning to resume it but leave the broilers and focus on road runners (inkukhu makhaya). However, I appreciate all the efforts that have been made to assist considering that my monthly payments amount to only $272. I get about $73 under the war victims fund and $190 for the war veterans allowance
MS: It has been good having this interview with you Ndlovu, maybe you want to add something.
Ndlovu: I think I should also add that I am living well with my all neighbours and they are very good people. Also one of the things that has kept me going is the song that we used to sing during the war. It goes like this: Sikhomande Nkomo mkhokheli wesizwe. Sikhokhele Nkomo indizamtshina zawa, amafutha atsha, amabhoroho adilika. That inspired us a lot. That slogan keeps me politically alive.
MS: One last thing, you have been talking about your own success on the battle front, but you lost some battles as well. Who were the first casualties of the reconstituted Zipra after 1971.
Ndlovu: The first comrades to die after Zapu's military wing adopted Zipra as its name leaving the Special Affairs Department aside were Themba Mbambo (Tichafa Ngirima), Alexander Mpofu (Shacky Luzombo) and Ezekiel Mpala. They were killed in an ambush immediately after crossing the Zambezi River in 1972. They were heading towards the Jambezi area in Hwange District. There are many others who died and were outstanding soldiers especially Assaf Ndida, what an excellent guerilla he was. The documentation of our causalities needs a separate interview of its own though.
Source - sundaynews
All articles and letters published on Bulawayo24 have been independently written by members of Bulawayo24's community. The views of users published on Bulawayo24 are therefore their own and do not necessarily represent the views of Bulawayo24. Bulawayo24 editors also reserve the right to edit or delete any and all comments received.