Opinion / Interviews
Biti vows to back Tsvangirai 'come rain come thunder'
10 Sep 2017 at 09:37hrs |
Views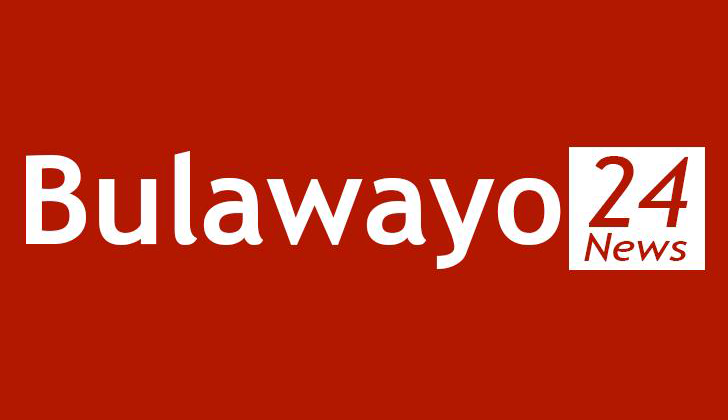 Former Finance minister Tendai Biti is one of the heavyweights that have thrown their weight behind the MDC Alliance, an opposition coalition that is rallying behind ex-prime minister Morgan Tsvangirai in his bid to topple President Robert Mugabe in next year's elections.

Last month, Biti joined Tsvangirai and MDC leader Welshman Ncube at a colourful ceremony to launch the MDC Alliance at Zimbabwe Grounds, evoking memories of the formation of the original MDC in 1999.

Another event to mark the establishment of the alliance was held in Bulawayo on September 2 but it was boycotted by leading opposition figures in the region from MDC-T and Biti's People's Democratic Party (PDP).

The snub by leaders such as Thokozani Khupe, Lovemore Moyo and Gorden Moyo was confirmation that the formation of the alliance has divided instead of uniting them.

However, Biti (TB) told reporter Obey Manayiti (OM) that the divisions would not derail the alliance, vowing that nothing will stop him from backing Tsvangirai in the 2018 polls. Below is the full interview.

OM: Has there been any progress in negotiations to join the MDC Alliance since the launch in Harare in July?

TB: As I said before, the issue of unity is not negotiable and so we are part of the MDC Alliance and we are committed to the MDC Alliance and we are going to make it work.

Obviously and naturally, the terms of entry have to be negotiated.

They are still yet to be negotiated, there are one or two challenges here or there but I hope personally that those negotiations one way or the other should be concluded on the 30th of September, that is my dream and hope as the leader of the PDP.

OM: What guarantee is there that you will meet this deadline considering that you missed the previous two-week deadline that was announced at the Harare launch of the MDC Alliance?

TB: There is no guarantee. This is just an indicative date but we need to make progress.

OM: What challenges have the partners faced in trying to reach a deal?

TB: I think for me, the biggest challenge is that this is a paradigm shift for all of us.

It is a learning curve for all of us, so anything that is new is problematic but thankfully, there is sufficient consensus and sufficient gravitas to understand that this is the right thing to do and we have to do it.

OM: Are you not running out of time to launch a meaningful campaign?

TB: Not at all, because we are already working. I can give you an example that in 2001 Kenya formed the National Rainbow Coalition (NAC) for the 2002 election.

The election was in December and NAC was only formed in August but ideally, let's conclude and let's conclude as soon as possible.

OM: There are some within the PDP who are openly against your party joining the MDC Alliance. What are their grievances?

TB: As I said, it is healthy to have divergent views in an organisation. What is not acceptable is for any leader to take refuge in tribalism or regionalism.

That is not acceptable, but to have a healthy debate on a matter of principle is healthy but it must also be understood that the leader must have the privilege of producing the vision and carrying the vision.

The leader must have that privilege and in my capacity as the leader, my vision is that there is no substitute to unity and my colleagues must respect that.

OM: We have seen a trend where those against the coalition are called names. Is it correct to label those that have misgivings about the MDC Alliance tribalists or regionalists?

TB: Look, the beautiful thing about the democratic movement in Zimbabwe is that when we formed and started the MDC there was no race and there was no tribe and that is why we did so well because we were representing everyone and anyone.
All of us thought nationally and none of us thought regionally and that regional thinking must not start now. Tribal thinking must not start now.

OM: Some senior officials in the PDP accuse you of repeating the same mistakes that led to the MDC-T split in 2014 by side-lining some members of the executive and making unilateral decisions on the alliance. Is there truth in such allegations?

TB: The fact that no agreement has been signed means that I have not made any decision but the decision to unite is a collective decision, it is a founding principle of our party.

You know that we went to Mandel on the 26th of April and we said we wanted to reinvigorate the Zimbabwean politics and one of the points of reinvigoration was convergence and unity.

In the past four years we have spent time trying to have an alliance with MDC (led by Welshman Ncube) and Joice Mujuru and Code [Coalition for Democrats].

Those questions were not asked but they are now being asked because Tsvangirai is there and so I have a problem because I know Zanu PF doesn't want Tendai Biti and Tsvangirai to collude.

So I am thinking is this an accident or what and as far as I am concerned questions must not start to be raised now because we are talking to the MDC-T but when we were talking to everyone else these questions were never asked.
After all, our lead negotiator is secretary general (Gorden Moyo).

OM: Ahead of your executive meeting on Friday you were accused of sidelining Gorden Moyo, Lucia Matibenga, Thaba Moyo and Songezo Tshabangu. Why were they not invited to the meeting?

TB: There was no executive meeting on Friday. I as president had a consultative meeting with all our provincial chairpersons and everyone was invited to that meeting, so many came.
[Evelyn] Masaiti, [Jacob)]Mafume came, [Moses] Manyengavana came, the youth chairperson came, the secretary for international relations came so it was an open meeting and I even asked people to record.

People shouldn't specialise on trivialities. We are facing a challenge in Zimbabwe, we have an incurable party called Zanu PF that is destroying our country. Ninety-nine percent of our people are unemployed, 82% of our people are living in extreme poverty and surviving on 35c a day.

Critical questions are asked on how do we give these people hope, how do we rebuild our country, how do we build the transformative democratic developmental state.

How do we build the national transitional authority and those things are not going to be resolved by disunity and division.
They need a national answer so cowards shouldn't hide behind that because we have a national duty to do, which is to deliver our country.

So if the idea of unity is wrong then let me be marked wrong and let my party remove me at the next congress.

OM: Some are saying your party is on the verge of a split because of these problems. Can you shed some light into this?
TB: That is nonsense. Unity will never split us and that is absolutely nonsense.

OM: As principals in the MDC Alliance, have you started working on the message for the 2018 elections.

TB: Yes, yes, yes, but I can't disclose details, you have to speak to our spokesperson Jacob Ngarivhume but there is a lot of work that is being done or that is going to be done, particularly this coming week but I can't disclose it.

OM: Do you think you will match Zanu PF's campaign which has already started embarking on countrywide rallies to mobilise its supporters?

TB: These are goodbye rallies. Don't be intimidated by Mugabe goodbye rallies. The Zanu PF youths are saying goodbye to an old man and don't be confused. In any event, shops are shut and people are forced to attend. We have seen this before and don't be intimidated.


Source - the standard
All articles and letters published on Bulawayo24 have been independently written by members of Bulawayo24's community. The views of users published on Bulawayo24 are therefore their own and do not necessarily represent the views of Bulawayo24. Bulawayo24 editors also reserve the right to edit or delete any and all comments received.