Opinion / Interviews
How ZIPRA outgunned Rhodesians at Chirundu
24 Jun 2018 at 18:17hrs |
Views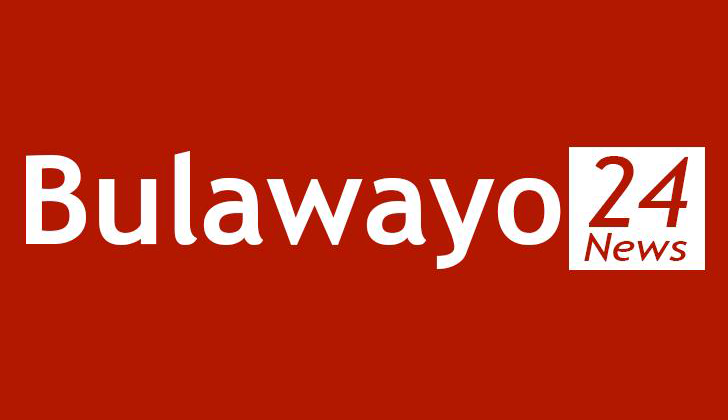 In our last instalment, Soft Magarasadza, a former ZIPRA commander, spoke about how he joined the liberation struggle and went on to walk from Mozambique to Botswana for two months after the failure of ZIPA.
In this interview with Munyaradzi Huni, Soft Magarasadza talks about being re-deployed to the war front by Nikita Mangena. He narrates how they overpowered the Rhodesian forces during an attack at Chirundu Bridge and goes on to speak about one of the ZIPRA and ZANLA joint operations at Gadzema. He explains why, the fighting forces from ZIPRA and ZANLA found it easy to work together, saying "problem yaizowunzwa nevezvigaro." Read on to know these "vezvigaro."
SM: You have told us that it took you two months to walk from Mozambique to Botswana after the failure of ZIPA. Tell us what happened when you got to Botswana.
Soft Magarasadza: When we got to Botswana, once again we were vetted. After this they put us into a refugee camp. Our representative in Botswana now was Sikwili. I knew Sikwili because on our way to Russia, we met him in Egypt and we slept in the same room. Sikwili took away our weapons and once again we were dressed like UNESCO students. We were given briefcases written "UNESCO" like I told you this was a disguise because we were to use commercial flights to Lusaka. So we flew to Lusaka and we met Jason Moyo. He instructed that due to the long journey we had walked from Mozambique to Botswana, we were supposed to be given some rest while being fed good food. He wanted us to regain our strength because we had lost lots of weight.
We were taken to Nampundwe where we did nothing but just wake up to eat lots of food. Of course we would do some light drills but the main thing was to eat as much food as possible. We were under this programme for about two months. After these two months, Nikita Mangena came to deploy us. I was deployed to BL1. There was BL1 and BL2. These were zones of operations. In the Northern Front there was Northern Front 2 and Northern Front 3. These were under the command of Mbedzi. Later these fronts were collapsed into one under the command of Mbedzi and Rodwell. From our side, BL1 and BL2 were collapsed into one, forming regions. So the zones were turned into regions. I became regional commander of Mashonaland West as a whole. I operated mainly around the Hurungwe area. My deputy was Mahopolo who died recently at Mbudzi Roundabout in Harare.
MH: Which year was this?
Soft Magarasadza: This was December 1976. Before me, in the region I was deployed there was Chaloba and then Barberton Muzvambila. After these came Ngwenya, but the leadership discovered that the area of operation included his home area and so he was recalled and was appointed to the High Command as deputy chief of operations, deputising Jarvin Maseko. This is when I became the regional commander. Areas like Gokwe, Nkayi and so on, we used to call them DK1 and DK2, were under Mtunzi. In Victoria Falls and Kazungula, the regional commander was Nyamupingidza. Muzvambila was later deployed as regional commander in Gwanda.
MH: Tell us of your first days at the war front.
Soft Magarasadza: Together with Chaloba we attacked a Rhodesian base called Nyamombwa. This base was close to Zambezi River. After this attack, we retreated back to the Zambian side. This attack was meant to show the Rhodesian forces that we were now in the area. We were announcing our presence. After this we moved to the Kariba Airport. We got there during the night and fired a bazooka into one of the buildings. This again was to announce our presence.
Ngweya later came and said let's move deep into Rhodesia kusvika kumaruzevha. He first went for reconnaissance moving from Zambezi to Chitomborwizi. He took almost a month. When he came back, he gave me an order that I was supposed to go to kumaruzevha kunokumbira kumasvikiro. I went and met Chief Nyamhunga, Chief Mudzimu, Chiefs in Makonde, Sanyati, Chief Neusu, Chief Hozheri and other areas. I couldn't get to the chiefs in Hobva and Zvimba because there was no place for cover. The terrain was just too plain. However, these chiefs I met were very cooperative. I told them kuti tauya kuzodeura ropa, chititungamirai. The chiefs told me nzvimbo dzinoyera and the things not to do in their areas. I remember some chiefs would tell us that musaende kumakomo ayo and I would say "ko ndiko kune proper cover and so we need to go there." The chiefs would then say ok, kana maita cover yacho, don't do this and that there. Mainly they told us kuti musataure zvisina nebasa. If you go to Sanyati, kune svikiro rinonzi Mongayakare rakandiudza where they bury their chiefs and I know that many people in that area don't even know where their chiefs are buried. It's their tradition. By the time many people in that area know that their chief has died, he would have been buried already.
You know when we went to svikiro raChief Neusu, rakatiitira munana. When we got to the homestead, we were ordered to sleep in one of the rooms. The chief instructed us that don't go anywhere this evening. The next morning, we woke up to see helicopters hovering all over the sky. We panicked and wanted to leave, but svikiro racho rakati don't go. Some locals in the area had sold us out to the Rhodesian forces and they were looking for us. In no time, three helicopters started hovering over this homestead. We got very worried that this was the end of our lives. We were six comrades. Still the chief said don't move, I will clear your way soon.
If you go from Sanyati to Gokwe, pane bani riripo which is very open. Svikiro rakangotiti chibudai muyende and suddenly kwakaita mhute yakaoma. Svikiro rakatiudza kuti musaende anywhere near trees fambai nemhute iyoyi kusvika mava musango. The Rhodesian forces were now all over the place. When we go to the road that goes to Gokwe through Sanyati mission, mhute yakapera and we were already in a thick forest.
MH: Comrade, is this real? Are you being honest with me here?
Soft Magarasadza: This happened and I was the leader of this group. This is not a story I was told by someone, it happened to us. It took us about two months going around these different chiefs asking for permission to start the war. When I got back to our base that is when Ngwenya was recalled to the rear in Lusaka to become deputy chief of operations. I became the regional commander. After this appointment that is when I started deploying units in the region. I deployed units to each and every chief. In Chief Nematombo I deployed Mapepuka, in Doroi I deployed China, kwaChief Nyamhunga I deployed Tolbert, kwaChief Mudzimu there was Hugh, in Makonde there was Jagger, in Neusu there was Sam, there was Chaka and in Mhondoro there was Majola, Kabaira covered areas around Zowa and Musengezi, in Chitomborwizi there was Single, kwaMujinga there was Chovhachovha Muputukezi.
MH: Why were you deploying these comrades in these areas?
Soft Magarasadza: These were sectors and these comrades I am mentioning were the sectoral commanders in those areas. We wanted the Rhodesian forces to know that we were in the area and we wanted to make them feel our presence. Rhodesian forces had put up camps all over to frighten us and we wanted to show them that we were not afraid at all.
MH: This is quite a vast area. How were you communicating with all these units?
Soft Magarasadza: I used to go around and give these commanders orders. In addition, the units were supposed to constantly update me of their activities. My other role was to get instructions from the rear in Lusaka and give the orders to my comrades. I would also send reports to the rear. The planning at the rear was according to the reports I would have given them. With regards to relaying the information, I had my pronto, my assistant who had communication equipment. My pronto was Reason. He is still alive and was a Major in army.
MH: Besides deploying these comrades, can you narrate one of the battles you were directly involved in?
Soft Magarasadza: One of the fiercest battles I was involved in, where we used artillery that I had specialised in, was at Chirundu. We positioned our Gun 75 some distance from Chirundu hidden mutsanga. The comrade with mortar 82 went in another direction and we positioned him behind a small hill. We then positioned mortar 60 some distance but a bit closer to the bridge on the Zambian side. This battle I am talking about, was reported in the Rhodesian Herald. I remember the headline saying "One thousand tourists forced to cross over Chirundu Bridge." In this operation, we were just 18 comrades but the devastation was massive.
The mortar 82 is the one that started firing a volley of shells onto the bridge. When the Rhodesian forces responded, taziva kuti vari papi, we then unleashed the Gun 75. Kungonzwa pari kuti popopo, torova ipapo direct wainzwa pati zii. The barrel of the gun rakaita kutsvuka. The comrades who were operating the mortar 82 started withdrawing while we were still firing.
MH: In this battle, what was your role?
Soft Magarasadza: I am the one who was operating the Gun 75. Remember I told you that my specialty was in artillery. The Rhodesian forces discovered that we were really prepared for this battle. After a while, we silenced their guns. Like I told you, the BBC reported this battle saying, "1 000 tourists forced to cross Chirundu Border Post into Zambia." This was 1977, you can check with the Rhodesian Herald. After hitting them that hard, we started withdrawing with the Gun 75. At the same time, the mortar 60 which we had positioned on the Zambian side, started firing at the bridge. I think 40 shells were fired towards the bridge. The Rhodesians were really confused. They started firing in the direction of Zambia where the shells were coming from. The Zambian forces started firing back. As the Zambians and Rhodesians were exchanging fire, we got the chance to escape. Takasiya zvichirovana. We crossed back into Zambia and went back to our base.
MH: How did this battle make you feel?
Soft Magarasadza: This is why we had gone for training and it made us feel very good. Hondo inobva yanakidza. You know during times of war, you can get used to the war such that unotanga kuita seunorotswa hondo. You can just wake up and say vakomana ngatibve pano and for sure after a little while, you see the enemy going to that place.
MH: You said you were sent by Ngwenya to go and talk to chiefs in your operating areas. From your perspective, do you think the spirit mediums played an important role during the liberation struggle?
Soft Magarasadza: We can't deny the fact that our tradition played a crucial role. Vepasi vanga varipo. Like I told you isu taikumbira. Even during training we had been told kuti don't just do things before talking kuvaridzi venzvimbo.
MH: You were operating in some areas where ZANLA was also operating. Didn't you clash at one point?
Soft Magarasadza: I remember at Gadzema. There were fuel tanks there and we decided to go into a joint operation with Zanla. We hit the tanks and they exploded into a ball of fire. It was in the evening but kwakachena kuita masikati. Unfortunately the Rhodesian soldiers were in the last coach that was right at the back. These Rhodesian forces fired back and one of our comrades, Zaranyika was hit. He is alive this comrade and stays in Budiriro. This was one of our joint operation with our Zanla comrades. We planned this battle together and executed it together.
This Zaranyika was from Zanla and was from Mhondoro. The Zanla forces took Zaranyika and went to Chivhu.
MH: Why did you go into this battle jointly with Zanla?
Soft Magarasadza: You know as the fighting forces, we really didn't have problems with each other. We didn't care about one's area of origin. To us we were fighting the same war. The problem and divisions came nevakomana veku rear. Vakomana vezvigaro.
MH: Did Zipra make use of vana mujiba and vana chimbwido?
Soft Magarasadza: Yes, we did but not always.
MH: Let's talk about the hitting of the Viscount by the Zipra comrades. Were you part of it?
Soft Magarasadza: I was not part of it. This was a special operation from the rear. No one of us, including Mbedzi the Northern Front commander knows much about that attack. For the first time, we heard that the Zipra comrades had used a hit-seeking missile. But for the attack to be planned, the commanders at the rear used information that I had supplied.
MH: What information had you sent to the rear?
Soft Magarasadza: You see, during that time when Muzorewa was given that fake government, many people became very carefree. There were many free zones and the comrades had become uncontrollable. They were going all over the place, kundari, going vega walking alone. Rhodesian helicopters actually came dropping pamphlets saying "this is now ceasefire, come back home." This was the message from Muzorewa. As a commander it became very difficult for me to control the comrades. And so I reported that the comrades had become uncontrollable to the commanders at the rear.
After this report that is when the commanders at the rear thought of hitting Viscount One. That operation was called "Operation Disrupt Tourism." Following this attack of the Viscount One, the Rhodesian forces deployed soldiers in large numbers. The soldiers were all over all the villages. This is how the comrades started regrouping at their bases. They discovered that kwashata and the only way our was to regroup. They withdrew into Nyamamwe mountain and I took charge of the comrades once again.
So the hitting of Viscount One helped me to regain control of the comrades. The comrades were now scattered all over the place, but they all came back and we continued the war. We told them that Muzorewa had been given fake independence by the Smith regime.
After this, we decided to have night operations. The operations were meant to scare away the Rhodesian forces who were now all over the area and also to get food from povo. We really managed to attack the Rhodesian soldiers and in no time they withdrew from the area. They retreated to Magunje. After retreating, the Rhodesians were now sending different units to fight in different areas. They would go to these operating areas in trucks.
We decided to stop them from these operations by planting land mines on the roads. After blowing quite a number of their trucks, they brought a mining detector. As commander, I discovered that with this mining detector vanotitorera our land mines. We came up with a plan – tairovera zvipikiri on the road zvakaita muline. The idea now was to delay their movements. The mine detector would tell them that there is something and after checking they would discover kuti zvipikiri. So after planting quite a number of zvipikiri we would plant a real land mine, paya pavava kufunga kuti haaa zvese zvipikiri, vobva vatsika land mine. Vakatambura. We had been taught during training by our tactician kuti kana mava kuhondo, you need to come up with tactics to scare the enemy.
To be continued next week.
Source - zimpapers
All articles and letters published on Bulawayo24 have been independently written by members of Bulawayo24's community. The views of users published on Bulawayo24 are therefore their own and do not necessarily represent the views of Bulawayo24. Bulawayo24 editors also reserve the right to edit or delete any and all comments received.