Opinion / Interviews
Crocodile Gang: 'Last man standing'
23 Sep 2018 at 08:42hrs |
Views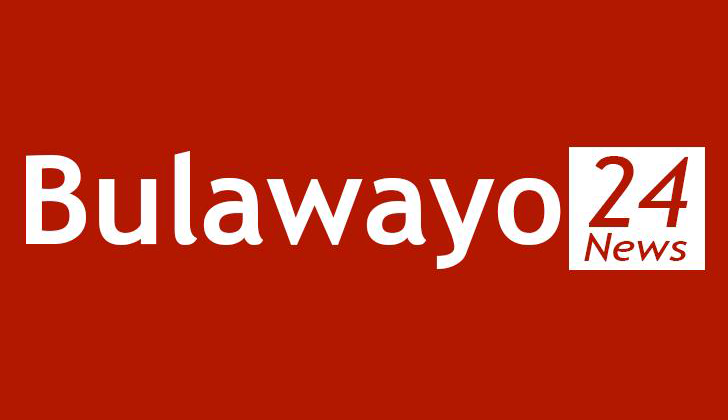 This week we publish the first part of an account from Enock Sithole, the lone survivor and commander of the six-member Crocodile Gang that operated in Melsetter (Chimanimani) in the 1960s. The group killed the first white person, marking a direct confrontation by blacks against colonial rule. Our Deputy News Editor Levi Mukarati spoke to Sithole at Hoffman Farm in Manhize Chivhu, Mashonaland East Province where he narrated his political story.
Q: Who is Enock Sithole, where were you born and when?
A: I am Enock Muteveri Sithole or if I want to go by my war names, it is Enock Muteveri Rova Mbira Black Mamba Sithole. I was born in Chipinge. Back then, the issue of birth records was a problem as our parents often delayed the registration process. As such, my birth record states that I was born in 1935, but I remember the document was processed after some years and the year is just an estimate. I should be between four to six years older than what my identity document states. I grew up in a period marked by serious white oppression against blacks and would like to quickly get to the important part, which is my involvement in politics. My first brush with politics was around 1953 after I had gone to South Africa in search of employment. During that time, Rhodesia had begun to witness an increase in black people objecting the treatment they were receiving from the colonial white settlers. I was in South African between 1953 and 1955, a period when I met Benjamin Burombo and Sarjant Masotsha Ndlovu as they were doing their trade unionism. It was in South Africa and these two persuaded me to join the original or Rhodesian Chapter of the Bulawayo-based African National Congress formed in 1952, led by Joshua Nkomo. I quickly supported their cause because back in Rhodesia, I had worked for a white farmer near my home area in Melsetter, now Chimanimani. I am forgetting the name of the white farmer, but he treated me badly. I used to laugh at how ignorant this white man was especially considering that I was a person who handled his food. He was an easy target for elimination if I wanted. Again, it was a time when we were all bitter about the 1951 Land Husbandry Act that wanted us to reduce the number of our livestock because of what the whites called good land conservation methods. So I was determined to join the struggle and when Burombo and Masotsha Ndlovu returned to Rhodesia, I came back with them.
Q: What year did you return to Zimbabwe with these two and what activities were you doing?
A: It was a week before Christmas in 1955 when we returned to Rhodesia. At that time, the ANC had members such as Jason Ziyapapa Moyo and Edward Ndlovu. Later, I met the likes of James Chikerema, George Nyandoro and Edson Sithole who were wagging a similar resistance but from Harare as the City Youth League. In 1957, the ANC and City Youth League amalgamated to establish the Southern Rhodesia African National Congress. I had been more inclined to the ANC led by Nkomo. The new party elected Nkomo President with Chikerema being Vice-President and Nyandoro as secretary. Ziyapapa Moyo became vice-secretary, Joseph Msika the treasure and Paul Mushonga the vice-treasurer. The party was banned (in 1959). We had problems with Nkomo's tolerance of the whites and even after the formation of the National Democratic Party in (1960), we noted both parties were banned when he was out of the country.
Q: Problems with Nkomo? Any personal encounters on that?
A: We had a situation once with Nkomo in Rusape. We were near Rusape Dam and I think it was in 1962 when the police were looking for him in relation to his political activities. He was taken by Josiah Chinamano and hidden between some big rocks. The white officers came near where he was hiding but somehow, Nkomo managed to evade them using the rocks as cover. Aitevedza mabwe, that is when we called him Chibwe Chitedza, the slippery rock. Chinamano later took him and they drove to Harare safely. But divisions were already showing as some of us were uncomfortable with Nkomo's soft stance towards the whites. We wanted direct confrontation, but he preferred diplomacy and thought he could negotiate with them to accommodate us. We were radicals and we wanted it to be the other way round, where the whites negotiate with us so that we accommodate them. We are the owners of this country, so why beg for space? Coupled with other leadership problems that centred on tribal politics, the NDP gave birth to ZAPU and ZANU. I went the ZANU way.
Q: So were you part of the people that formed ZANU, what transpired at its formation?
A: Yes I was, though not in a leadership position. There was the ZANU Congress in Gweru in May 1964. At that Congress, Ndabaningi Sithole was elected ZANU President. I remember very well that during his speech, Sithole raised his right hand and made a slogan that ZANU was about confrontation and no one should declare independence apart from the blacks. He added that "boys go and wipe out the Europeans. Use anything at your disposal; be it a hoe, shovel, axe, spear or gun. Dig up roads and use guns, bows and arrows to shoot at the whites. Let the war begin from the East as we drive out the whites." Ndabaningi Sithole and some other leaders of ZANU were arrested at that meeting by members of the colonial force that dealt with political issues, it was called the special Branch. But the ZANU leaders were released after a few days. It was then that Sithole wrote letters of specific instructions to some comrades to carry out certain tasks.
Q: We understand that you were one of those people given such instruction, what was the message all about?
A: I had returned to Chipinge and arranged a journey to Fort Victoria (Masvingo) where I wanted to see Leopold Takawira. The mission was to discuss how we were going to increase our resistance activities against the whites. I boarded a bus and just after crossing Deure River, I saw a vehicle that I was familiar with overtaking us. It was Ndabaningi Sithole. He had personally looked for me at home where he was told I had travelled to Masvingo. During those days, buses had specific routes and time tables so it was easy to track them. As Sithole's car overtook the bus, he waved to the driver to pull over. The bus stopped and Sithole boarded, looking for me. We both alighted and went to his vehicle where he began driving back towards Birchenough Bridge. My trip to Fort Victoria had been cancelled. On the way, Sithole gave me a small letter with instructions that we should start the war on 4 July, 1964. He said he had given specific instructions to other members who were to carry out various missions in other areas. As for myself, he said I should direct or lead a group that was to assembly later at Nyanyadzi. After a few days, I met other members who had been given similar instructions by Sithole. We were six and that is how the Crocodile Gang, which operated in Chimanimani, was formed. I became its commander. Another Crocodile Gang which included President Emmerson Mnangagwa was to emerge in Masvingo.
Q: You mention there were six of you when you assembled at Nyanyadzi, can you name these characters and where did they come from?
A: It was myself – Enock Muteveri Sithole, James Dhlamini, Victor Mlambo, we were all from Chipinge. There was Nesbert Mapocha and One From China who came from Nyanyadzi and Furanai Masunda from Bikita.
Q: After forming the Crocodile Gang, what was your immediate action?
A: We all knew the dangerous task that lay ahead. Since we were to be operating in the Chipinge and Melsetter area, we understood the importance of consulting local spirit mediums. We consulted a local spirit medium and were given instructions to kill a white person and bring his blood for certain traditional rites. Interestingly, the instruction from Sithole was that we needed to find and kill white targets and make it clear it was the work of blacks who were now resorting to such confrontation for freedom. It pains me today when I see how, as a nation, we have forgotten the importance of our spirit mediums. There are a lot of things or traditional rites that were performed during the war and after we gained independence, there was need to revisit these processes and conclude them. This was happening countrywide. But the young people of today no longer respect or want advice from the elders who know some of these things. We are living in a fast world and it only takes the young generation who have the resources to take us and conclude these.
Q: Can you elaborate on what you are saying, you seem to be troubled in this area?
A: Our gang was part of one such rite, as I said we were told to kill a white man touya nemusiya wake (and extract some blood). If I have the opportunity to meet (President) Mnangagwa, I will tell him of certain rites that we undertook before killing the white man. For now, all I can say is that we performed a short traditional ceremony under a certain tree in Chimanimani after bringing the white man's blood. For us to conclude the process, there is need to go back to that tree with 12 cattle. Two of the cattle must be sacrificed to the spirit mediums and the other ten slaughtered and eaten there. That is all I can say for now. Until that process happens, can we say we have pleased our ancestors? It is not the only process, there are many that need to be conducted countrywide, but that is one such I am aware of, and the President needs to know about it.
Q: How did you kill the white man and who amongst you did it?
A: After consulting the spirit medium, we went to the Skyline area in Melsetter (now Chimanimani) where we laid an ambush and the first white victim of the black race's wrath was claimed. We were the first to kill a white man, marking the first direct confrontation against white colonial rule. I think that signalled the real war where death became the target. Remember we had instructions from Sithole to conduct our operation on 4 July, 1964 so the six of us were aware of our mission. It was a Saturday and around sunset when we went to the Skyline junction in Mesetter and laid our ambush. We were spread along that road. An old VW sky blue kombi came down the road just after 6pm.
Source - zimpapers
All articles and letters published on Bulawayo24 have been independently written by members of Bulawayo24's community. The views of users published on Bulawayo24 are therefore their own and do not necessarily represent the views of Bulawayo24. Bulawayo24 editors also reserve the right to edit or delete any and all comments received.