Opinion / Interviews
'I was there before Dabengwa'
04 Nov 2018 at 09:45hrs |
Views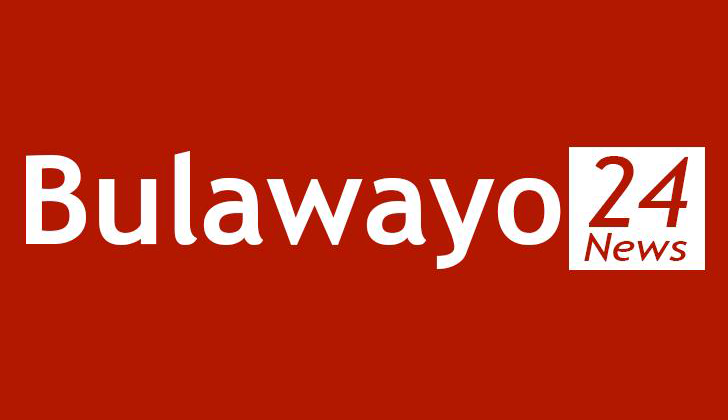 The Sunday Mail's Deputy News Editor Levi Mukarati continues his conversation with Clark Ngiyo Mpofu, one of the first nationalists to undergo military training in China. Mpofu reflects on his time in China and how they returned to find a split in Zapu, leading to Zanu's formation.
***
Q: You were part of the group of the first liberation fighters who received military training in China. . .
A: Our group of 13 was the first to be trained in China and enter Zimbabwe to face the enemy head-on.
We had the young brother of Chikerema claiming to have been part of the group that trained in China. No, that is a lie. He was never there during our time.
Q: You earlier mentioned that your leaders back home were not happy with certain aspects of your training programme. Can you give greater detail of what the training involved?
A: The training was on operating arms, even the manufacture of the guns. But the Chinese did not tell us the formula for making the gun powder. However, when it came to making of grenades and land mines, we all knew how it is done. It was a skill that John Mundiya Ndlovu had mastered.
It was in the making of these land mines and grenades that we draw into the political sphere people like Siwela, who used to work for a firm here in Bulawayo that made cooking pots. He would supply us the material used to make pots and we would smelt it. We could then mould the casings for the land mine and grenades. Inside it, we stuffed shrapnel or sharp objects, then add phosphate. Phosphate is the one on the head of a match stick. After that, we would attach a safety pin.
Those are the grenades and bombs we were using against the whites.
In China, we were also trained in strategies and tactics; that is, how to act when in the hands of the enemy, how to deceive them and disguise ourselves. They even taught us how to set up a government. We went to their parliament when it was in session to get an appreciation of how the system works. They also emphasised the need for fair trade.
The training was rigorous. We spent the whole of 1963 in China. We had flown there, initially, the seven of us, and unfortunately six are now dead. I was with the late Brigadier Charles Dauramanzi, a very intelligent comrade. There was Lloyd Gundu, my friend who died in a tragic accident. We had Godwin Butshe, he was to join the Central Intelligence Organisation after Independence.
We also had James Chatagwa, born of a Malawian father and Zimbabwean mother; as well as Mbejelwa Moyo and Felix Rice. Like I said, we were later joined by the Luke Mhlanga group, which had six members.
Q: Around the time you were in China, there seem to have been growing differences among the leadership of the party, which resulted in the party split of August 1963, which led to the formation of Zanu. How did this affect your group? Were there any divisions amongst yourselves while in China?
A: From China we came back through Cairo, Egypt at the end of 1963. That is when we found Donald Sibanda who told us that there had been a split in Zapu that gave birth to Zanu.
We had seen that in Cairo there were two desks: one with Sibanda for Zapu and Trynos Makombe said to be representing Zanu.
We only knew of the split when we were in Cairo. While the split had happened while we were in China, the Chinese chose to keep it a secret, obviously for fear we were going to align ourselves along party lines. The danger would be that our training programme could have been jeopardised because we were supposed to return as a unit and wage our struggle.
But I should say the Chinese kept on emphasising that we need to sit down and unite among ourselves so that we win the war. I didn't understand what they were saying, but when we got to Cairo, that is when it all made sense.
Q: How did members of group react to the split?
A: In Cairo we remained as a unit. We spent a few days there before flying to Tanzania, and that is where my best friends Charles Dauramanzi, Lloyd Gundu and Felix Rice went to Zanu. Remember, these guys had joined us in Tanzania as we went to China and again they left us in Zapu to join Zanu when we had returned to Tanzania. With these three choosing their own route, the 10 of us proceeded to Lusaka. In Lusaka, Sikwili Kohli Moyo summoned us to brief him about our war strategy.
We told him we had undergone military training and it was our mandate to set up an army. It was at that meeting that we proposed naming our army the Zimbabwe People's Revolutionary Army.
Q: Why did you come up with that name and how were you going to roll out your war strategy?
A: The name Zipra was influenced or borrowed heavily from the Chinese Liberation Army. Again, we are the ones that came from China with the word, comrade. The word wasn't in use before we arrived from China.
In Lusaka, we took time to mobilise people, most of who had left Rhodesia in search of employment. The majority were staying in compounds such as Kamala.
Again, in Zambia, I was advised not to go back to Rhodesia. Buthse was also advised accordingly. The two of us had skipped the country after we learnt that the white policemen were on our trail. We had serious pending cases of sabotage. As such, eight of our members first crossed into Rhodesia. In Lusaka, Zapu had bought a house in Materu and I was in charge there.
It was used as a transit camp for people going and coming for training. I named that place Dose House. The name is inspired by the place Adolf Hitler used to stay when he was still a vagabond. I had read books on characters such as Hitler.
Jason Moyo used to give me a lot of books to read whist I was still staying in Makokoba. The books were about the resistance movements such as the African Underground Movement, also known as Mau Mau. So, Dose House in Zambia was established before the camps. People would come and go to Butshe for vetting.
Butshe was in Kamara, Zambia. At times, I also assisted him with the vetting exercise. The vetting then was not as serious as people are alleging. It only became serious after the bombing of JZ Moyo when we realised the whites could be sending spies to us.
Q: You say you remained in Zambia for fear of being arrested, but we understand you were to be arrested in Rhodesia in 1964. What happened?
A: Our mission was to start the war, so there was no way I would have remained in Zambia for long.
I sneaked back into Rhodesia early 1964. I had to gather my other colleagues to strategise. We had an Indian, RK Neik. He had a shop at the corner of Lobengula Street and 13th Avenue near the Bulawayo Power Station. Neik ended up in the national executive of Zapu. So we gathered at his shop and we spent about three weeks there waiting for weapons.
There was a mishap in Lusaka in Brokenhill – now Kabwe – when Sikwili, who was coming with weapons from East Africa, was captured by the federal government's white policemen. He was sentenced to two years in jail.
This delayed the war for about two months. We were waiting for the weapons and while at Neik, the other comrades were constantly enquiring why the weapons were not coming and complaining that they were tired of acts of sabotage. The war had to move a gear up.
Q: While waiting for the weapons, what actually happened?
A: We had infiltrators from the Rhodesian government. There was a member of the Rhodesia CID based in Hwange who was tasked to look for me. The Special Branch had intercepted our communication and this CID operative went to Livingstone, Zambia. There he met Luke Mhlanga who he lied to by claiming he was the one who had planted a bomb at Umzingwane.
There had been a bomb there and we knew of the incident. He said the Rhodesians were after him and that is why he had ran away.
However, he told Mhlanga that we was looking for me. At that time I was in Hwange. The infiltrator then returned to Hwange and found me. I asked him how long he had been trained and he said three weeks. I then became suspicious and questioned how our comrades in Livingstone could send me a person who has just been in training for three weeks.
I further asked the infiltrator how he had crossed the border from Zambia and he said he come through the bridge after getting assistance from a white man.
I asked him about the people he had seen in Livingstone and he told me all the comrades I knew were there. The whole thing puzzled me, especially when he gave me a communication from Lusaka that was saying the guns had been intercepted by the Northern Rhodesia government.
I was now in charge of a lot of ground operations in Bulawayo because people such as Dumiso Dabengwa, Akim Ndlovu and Ethan Dube had gone to the Soviet Union for training.
These guys were trained after us, but you hear other people saying Dabengwa is the most senior surviving trained former Zapu member. That is nonsense. He went to training when we had returned. Back to this infiltrator, I later learnt that he was instructed not to arrest me because his mission was to gather intelligence or gain our confidence.
This one had managed to infiltrate because one would not reach me that easily. We had points where you needed to go first to get to me. When he came, we were at a village meeting together with Mbojeni telling the locals that we wanted to reclaim political power and we needed their support.
This infiltrator did not get straight to me, but told one of the villagers that he was our colleague who had come from Zambia.
There was everything wrong with this guy when I saw him. He had very smooth skin to show that he lived well, but the shoes and clothes he was wearing were very old and I wondered how a person in such clothes could have such a smooth skin.
The guy also spoke good English. He gave me the letters from Lusaka.
Source - sundaymail
All articles and letters published on Bulawayo24 have been independently written by members of Bulawayo24's community. The views of users published on Bulawayo24 are therefore their own and do not necessarily represent the views of Bulawayo24. Bulawayo24 editors also reserve the right to edit or delete any and all comments received.