Opinion / Interviews
'MDC has no hand in sanctions'
18 Apr 2019 at 16:48hrs |
Views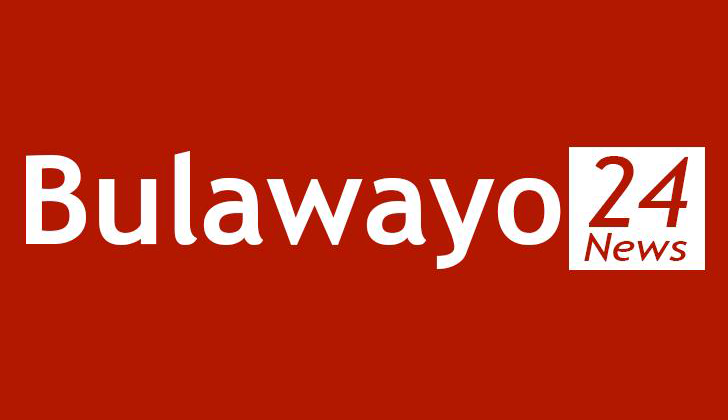 The Daily News on Sunday Assistant Editor Maxwell Sibanda caught up with journalist, and human rights advocate Grace Kwinje who is the MDC Alliance's European Union representative based in Brussels. She is one of the MDC founding members and credited for coining the name Movement for Democratic Change.
Below are some experts from the interview: -
Q: What does it entail to be an EU ambassador for the MDC Alliance; what is it that you do?
A: Well we are special envoys appointed by President Nelson Chamisa and the party, to represent the party in five continents. I am the current Representative to the EU. Our broader mandate is to keep policy makers, politicians and other stakeholders within our areas of jurisdiction updated on the situation in Zimbabwe; as well as keeping them engaged and involved in party processes and developments.
Q: The EU has placed sanctions on Zimbabwe; what it is that they are demanding for sanctions to be removed?
A: Here I will quote directly from a statement made by the European Union's Managing Director for Africa, Koen Vervaeke, during his recent visit to Zimbabwe; because this is a bilateral matter between the EU and the Government of Zimbabwe, I do not speak for either of the parties. Here is what he said: "Based on extensive discussions with my interlocutors, we hope that the commitment to take the reform process in Zimbabwe forward and to address the violent events of the recent past will translate into tangible action. Implementing political and economic reforms is crucial for the country to enter into a positive trajectory, and a broad national consensus would cement internal support. Progress on the reforms will also offer space for a strengthened partnership with the EU."
Q: Does the MDC have any influence on EU policies? Do you as a party lobby this block on various spheres like the economy etc?
A: EU policies are not influenced just like that; the government of Zimbabwe often attracts the attention of international institutions because of its excessive, extreme violent responses to alternative views expressed by the opposition, media and broader civil society. Violating international norms and standards of human rights and democracy attracts attention, look at Sudan and Algeria; the whole world is watching events unfolding there, with deep concern over the governments' responses.
Furthermore, one needs to locate your question within the context of global governance; relations between the EU and Zimbabwe are governed by two legal instruments; the Cotonou Agreement, a treaty between the European Union and the African, Caribbean and Pacific Group of States signed in 2000. Then there is the EU's Common Foreign and Security Policy (CFSP) under which the current measures were adopted. In short and dealing at the same time with Zanu-PF's nauseating propaganda, about sanctions, the MDC Alliance cannot influence the behaviour and responses of the EU, when agreed on legal instruments are brazenly violated by one of its bilateral partners.
The government of Zimbabwe has been found wanting and in flagrant violation of basic human rights principles that they willingly signed onto in the above legal instruments.
Our cry to the international community has been that the rule of law be upheld and for our right to exist as a legitimate political party to be respected. We are not an armed movement to have MPs persecuted, our headquarters petrol bombed and other tyrannical activities from the ruling Zanu-PF party, which undermine our daily operations.
Q: You have been away for a long time now; how do you see Zimbabwe from there, I mean what do you think is going wrong and how can that be corrected?
A: Zimbabwe not only scares me, but pains me a great deal too. We have a nation of wounded, traumatised people, who have suffered enough, and now have turned on each other out of frustration. Families are broken; trust in relationships gone, in politics it's even worse. The polarisation is incredible to watch from here. A proper national dialogue and healing process is needed, we have to come to terms as a nation with our wounding, acknowledging that none is great or can achieve much without the other. Egos have to go. Great nations were built by men and women who had to come to a place of humility outside their differences, in the process moving their countries out of conflict to peace.
Q: The issue of gender balance across the social fabric; how do you think this can be achieved noting that Councils, Parliament and Cabinet in Zim are dominated by men?
A: This is a painful one. Zimbabwe is a patriarchal society, you are talking of male privilege, when a male politician wakes up, his shirt and trousers are already being ironed while he baths, his food ready for him, he goes to the ground in the political field.
Most women like myself who have the courage to get into politics we do not have that privilege, before I even go out to the ground, there are children to take care of first and perhaps even a boyfriend's needs to satisfy. Not to mention what I am then faced with there on the ground, again male privilege where it is the morality of women that is often interrogated, many of us are labelled prostitutes. How does society respond to female power? That is why many good women cow back and prefer to do other things with their lives. And so the challenge is to do with our roles in society as well as perceptions.
The donor community is also equally guilty in its failure to question male privilege, endorsing it and further entrenching it in our society.
In opposition politics for instance a two tier argument is often advanced, let's remove Zanu-PF first then we will deal with other issues to do with women's empowerment - it's tired self-serving and primitive.
There hasn't been a concerted effort to empower female politics, in "developing countries", that come up against corrosive devices like corruption. Corruption starts at political party levels, who has influence and access to resources as this invariably determines power relations?
It is important to understand that, even within the global trend of misunderstanding what it means to empower women politically, that Zimbabwean women have it harder than their male counterparts in politics, and the donor community has been complicit in the corruption, which sustained patriarchy disempowering women.
To improve the condition for Zimbabwean women, is to firstly admit that the levels of corruption are corrosive to female politics and it would not be sufficient to look at it as just single phenomenon to do with African culture or patriarchy.
The other failure in our country is in that while the various components of the women's movement or even women who do not identify themselves as feminists agree on the fundamental principles to do with our empowerment; we lack one voice and a common agenda. Thus, we continue to get short changed when it comes to influencing strategic spaces. We have lost gains made in the past. The discourse has to change within political parties and outside, for instance the world is waking up today to the fact that there is an MDC Alliance Congress. The question to ask is over the past five years, knowing there is a Congress coming, what programs where put in place to capacitate and equip women to stand for office? We are likely to have fewer numbers unless there is a miracle in the next few weeks. There is so much talk about getting women into politics and very little action to assist them when they do get there.
Q: Do you see a woman President one day in Zimbabwe?
A: Oh yes indeed, there is a whole new generation of young men and women whose attitude towards life, politics, socialisation is different to the one I grew up in. I am elated when I see young MDC Alliance male youths enthusiastically campaigning for female candidates, it never happened in my time.
Look at Joan Mamombe's campaign, the high votes she got and the political persona she represents. Yes, a female President is possible in my lifetime.
Q: The death of Morgan Tsvangirai should have been a blow to you personally since you are one of the MDC founding members - what is it that you learnt from MT? What is the legacy that he left behind for the MDC?
A: I went into politics at a tender age of 22; was the youngest female National Executive member and had to learn to fight it out with my male colleagues. Our late icon Morgan Tsvangirai never saw me as anything less than what he promoted and pushed in my leadership capacity, as a politician. At times I felt pushed beyond my limits but I learnt over the years, even as I worked full time at Harvest House, some of the leadership skills I have taken with me into other life situations.
I used to get assignments in party structures as well as in the international community, President Tsvangirai even appointed me party Representative to the EU in 2002. I learnt humility, service and sacrifice, that is also his legacy for the MDC.
Q: As a founding MDC member, is the party still following its initial values of tolerance, democracy, human rights respect, empowering of women, youths ect?
A: We have had challenges on some aspects of these in the past. Our President and the leadership are keen on our supporters understanding these values and ethos. His message always is peace and tolerance even as we prepare for Congress. One has to understand that we are not just fighting Zanu-PF, a party but a culture which over time unfortunately became pervasive in all areas of life. It is a demon that has to be fought; in our party we constantly remind one another of our founding values and principles.
Q: Has the party managed to empower women and youths?
A: There are on-going programs yes, often interrupted by state terror.
Q: While there has been debate over the legitimacy of the 2018 elections; going forward what do you think the MDC did wrong when they tried to reclaim their victory via the Con-Court?
A: The MDC Alliance did nothing wrong but pursued all available democratic channels to reclaim the stolen vote.
There is no debate over the legitimacy of the elections; they were roundly condemned by the broader international community, which includes the Commonwealth, the European Union and the United States of America. The fact of the matter being that President Emmerson Mnangagwa has resorted to heavy handedness in dealing with the opposition, just in the past few months, scores were killed, women raped and more are facing trumped up charges. That is what a crisis of legitimacy breeds. The issue is about dealing with our captured judiciary for it to dispense justice free of political manipulation, the issue of the stolen election, sadly haunts us as a nation to this day.
Q: What do you think the MDC should do between now and the next elections in 2023?
A: Well the MDC Alliance is currently preparing for Congress next May. The elected leadership has the big task of rebuilding the party, and carry the struggle forward. Fighting a dictatorship is never easy, it has taken toll on our structures and programs and so there is work to be done in the next five years. We had 2.6 million votes in the last election, one would love for that number to even treble in 2023, so a massive membership drive is also needed. That is why my fervent prayer is that our next leadership, be men and women with vision, discipline, direction and right stamina to move this great party to the next level.
Q: Should the MDC still fight Mnangagwa's legitimacy or they have to close that chapter and look at 2023?
A: The issue is not about what the MDC Alliance chooses to do. Mnangagwa himself agrees on the fact that there has to be national dialogue leading to national consensus on critical matters bedevilling our country and a way forward. President Chamisa has also been very clear on this. The question has been about the mechanism to facilitate the process that will determine a legitimate outcome, with the proposal on the table from President Chamisa that outside mediation is crucial. Zimbabweans are too polarised, operating in a very toxic environment that needs an esteemed outsider to bring us together and help us find a way forward. It has happened before when we had former President Thabo Mbeki of South Africa. If you look at other countries that have emerged out of conflict, outside mediation has been very helpful leading to nation building. It's a conflict of interest for Mnangagwa to appoint convenors or even decide which parties, be part of the dialogue, it's a national joke that Zimbabweans do not even know three quarters of the parties he is talking to. Not to mention what they all collectively won at the last election, furthermore, that the rest of the community, civil society and other players have been left out.
Q: What reforms would you like addressed by government before 2023?
A: In short media reforms, the current state media monopoly and partisan reporting has to end. We also have key political reforms which also include the repealing of POSA. Other reforms include the Diaspora vote, and also to ensure the integrity of elections, the Zimbabwe Election Commission chair and Commissioners must not be appointed by the President. There is a raft of other crucial electoral reforms, which I cannot list here.
So beyond the political statements, the government has to walk the talk.
Q: There has been delay in aligning the new Constitution and it is six years now; how can government be forced to align laws to the Constitution?
A: It takes political will from the authorities for us to end the current Constitutional crisis, meaning that we have to do away with laws in our statute books that are ultra vires the Constitution.
Consequently, this delay to complete the alignment of laws also undermines the implementation of progressive constitutional provisions, inadvertently, violating our right as citizens to enjoy the prescribed constitutional rights and freedoms.
Q: How is life in Brussels? Do you travel and meet Zimbabweans during workshops; talk shows etc?
A: Yes Brussels is good. It is an exciting place, International, while there are many Zimbabweans, I also get to interact with many other nationalities.
Q: Do you enjoy the weather there; and the food?
A: The weather is a bit hectic, for instance now it's supposed to be warmer Spring time, but it has been cold and raining; our heating systems are still on. The food is also a reflection of the international character, I love to experiment on different menus but just love African food.
Q: And it terms of family; who is with you there?
A: I am here with my three children.
Q: Any parting words?
A: Well we are at crossroads as a nation; it is time to find each other. We can't afford this crisis to continue any longer, Zimbabweans have suffered enough.
Source - Daily News
All articles and letters published on Bulawayo24 have been independently written by members of Bulawayo24's community. The views of users published on Bulawayo24 are therefore their own and do not necessarily represent the views of Bulawayo24. Bulawayo24 editors also reserve the right to edit or delete any and all comments received.