Opinion / Interviews
'Constitutional amendments thwart Mnangagwa's foreign engagements efforts'
24 May 2021 at 06:50hrs |
Views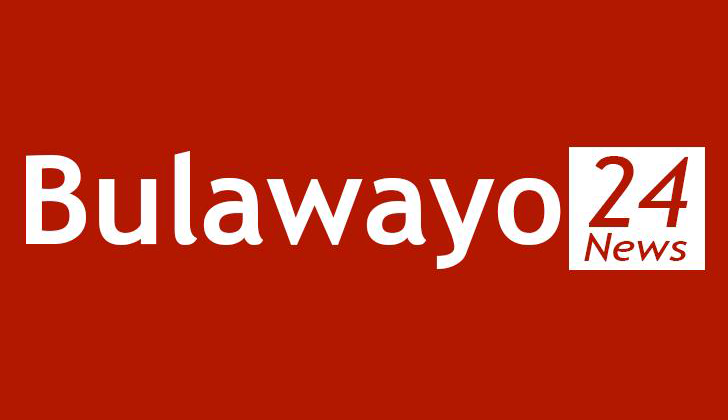 THE recent constitutional amendments could result in foreign governments which were willing to strengthen economic and political ties with Zimbabwe backtracking from their pledges, Musa Kika, executive director of the Zimbabwe Human Rights NGO Forum has said.
NewsDay senior reporter Miriam Mangwaya (ND) recently caught up with Kika (MK), a human rights and constitutional lawyer, who challenged the extension of Chief Justice Luke Malaba's term of office at the High Court recently to discuss various issues.
ND: How do you describe the State of human rights situation in the country?
MK: The story of Zimbabwe is one of deferred hope, betrayal, manipulation of the people and regression.
The people are yet to enjoy the benefits of the 2013 Constitution which they fought. The fulfilment of the Constitution must manifest when everyone is able to derive real, tangible and meaningful benefits from the Constitution. We are not yet there. Actually, we have been moving backwards.
The political power consolidating project of the current government is running in a scorched earth policy approach, where any legal impediment that stands in their way is either being ignored, or actively destroyed. Our Constitution is currently a victim of this, being mutilated beyond recognition.
The two amendments passed recently speak to this. Mabala's illegal term extension saga also speaks to this. On the legislative side, Parliament's powers have been effectively amputated.
The criminal courts have been a theatre of manipulation of the criminal justice system to deal with critics, break their spirits, and send chilling messages to spectators.
The unjustifiable denials of bail and lengthy pre-trial incarceration of select individuals deemed to be enemies of the State and their inhuman treatment in incarceration, including denial of medical care, can be directly contrasted to how some who are,or have been actors in the regime are treated.
Some get bail at first appearance and never get to be prosecuted to finality, yet they would be facing grave charges of dispossessing the nation of millions of dollars.
ND: The late former President Robert Mugabe was under international spotlight for gross human rights abuses. How do you compare him to his successor, Emmerson Mnangagwa?
MK: The short answer is we are worse off. Relative to the Mugabe days, we have recorded more extra-judicial killings, more abductions, more torture and more assault, if we are to compare based on timeframes, with Mnangagwa having only been in power for only three and half years.
Thus far under Mnangagwa, we have seen direct deployments
of the military onto the streets with orders to shoot to kill, and indeed, people have been killed.
No less than three deployments of the army onto the streets have been done, with fatal and destructive consequences.
The practice of Mnangagwa's government is a far cry from his reformist and human rights compliance rhetoric.
ND: Reports by civic society organisation show that security agents are the major perpetrators of rights abuses, why do you think that is so?
MK: Regrettably, this has been the case in Zimbabwe since pre-independence. The security apparatus in colonial times was a major instrument of repression and control.
For that system to survive, force had to be employed through those institutions of State that were said to have monopoly over violence. The shift into independence, unfortunately, changed very little.
At present, the political system is one that many have raised concern over. Many have been lamenting the breach of the promise given by the nation's Constitution, sub-standard wages and labour practices and the non-respect of the rights guaranteed by the Constitution. Many have been asking for legitimate, free and fair political contestation.
Like the yesteryear colonial government, the State appears to have sought refuge in its monopoly over violence, through the security sector, to maintain its grip on power and over citizens. This is why we see unusually high security activity in Zimbabwe relative to our neighbours.
The army and police are always on the streets. It is like there is a licence to abuse human rights given to the security services fuelled by impunity. Where security forces have violated rights, we have seen little atonement.
Have we seen security personnel being arrested and prosecuted for violations in the 1980s during Gukurahundi, and in 1998 during the food riots, or in the political violence of the 2000s, including the dark days of 2008? How about the August 1, 2018 violence and the January 2019 crackdown — and recently the July 2020 crackdown?
The lack of accountability emboldens the security operatives in their destructive and illegal acts, and normalises sordid and sadistic acts. What we are witnessing is consistent with a securocrat State.
ND: How do State-sponsored human rights abuses affect the economy?
MK: Human rights violations have a correlation to the political economy. Prevalence of human rights abuses on its own is bad enough to paint a picture of a nation that places no premium on human beings and their existence. State-sponsored human rights abuses are worse.
They paint a picture of a State directly involved in the abuse of its people, often for political ends. This destroys the confidence of investors, especially foreign, to contribute to the Zimbabwean economy.
They also destroy individual agency and prevent the creative economic and productive expression of individuals to their optimum potential. This does not earn Zimbabwe respect and pride of place among the family of nations.
Where the institutions of State do not act as they should to thwart impunity, exact accountability and ensure no recurrence, it speaks of institutions that are unable to protect investment, a society where rule of law is subverted.
It is often said that capital is a coward, it does not manifest where it is not protected. That is the situation we have here in Zimbabwe.
ND: What reforms should be implemented ahead of the 2023 elections?
MK: All we seek in 2023 are free, fair and credible elections. Reforms needed must surround the attainment of this goal. We need the diaspora to vote.
We cannot keep disenfranchising millions of voters under cover of administrative and legal challenges when the Constitution allows for the diaspora to vote, never mind the contrary interpretation given to it by others.
We need transparency and cleanliness in our design and use of the voters rolls.
This has been a key source of electoral fraud in the past. We need institutions such as the judiciary and the Zimbabwe Electoral Commission to display fidelity to the law and to national duty as opposed to Mnangagwa and Zanu-PF.
This is an issue of both employing mechanisms that are protective of the independence, and attitudinal shifts by those who populate these institutions and those who are supposed to respect the independence of these institutions.
ND: What is the impact of the recent constitutional amendments on Zimbabwe's international relations?
MK: Multilateral and bilateral international relations are premised on shared values and the promise of a shared aspirational destiny.
It is a destiny to which the Zimbabwean government is aspiring to — based on its regressive conduct — is one that progressive nations of the world would not want a part of.
What we will witness, what we have in fact been witnessing, is backtracking even by those nations that had pledged to work closely with the so-called new dispensation and to strengthen economic and political ties.
This is the case with the European Union, the United Kingdom, the United States and other key economic hubs.
These amendments, coupled with the conduct of government, are a clear indication that the talk of reform, or international re engagement and of respect of rule of law and constitutionalism, were meant to lure goodwill to the Mnangagwa government that came via a coup.
That goodwill was in fact extended to the regime, but that has now been squandered. The pretence has been exposed.
Source - newsday
All articles and letters published on Bulawayo24 have been independently written by members of Bulawayo24's community. The views of users published on Bulawayo24 are therefore their own and do not necessarily represent the views of Bulawayo24. Bulawayo24 editors also reserve the right to edit or delete any and all comments received.