Opinion / Interviews
Zimbabwe's 24 500km road network to be revamped by 2025
09 Dec 2022 at 17:55hrs |
Views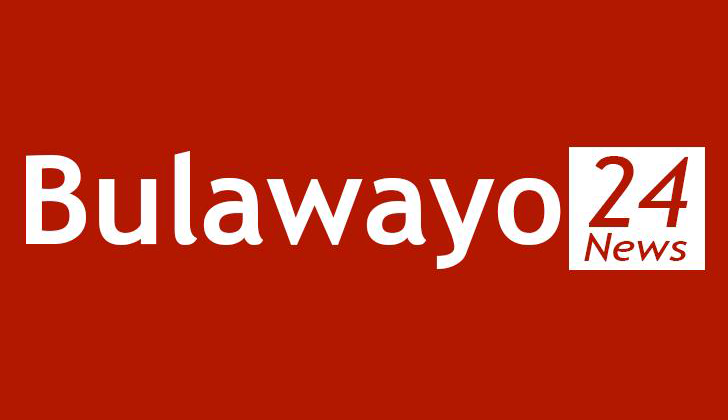 THIS week Zimbabwe Independent (ZI) business reporter, Freeman Makopa caught up with Transport and Infrastructural Development minister Felix Mhona (FM) to discuss updates in the progress of crucial infrastructural development projects that his ministry is championing. Below are excerpts from the interview:
ZI: Government recently announced that it will construct toll plazas. Please share with us progress on this project
FM: Government would want to upgrade 22 tollgates to 'state of the art' toll plazas in a phased approach. We have started construction of the Norton plaza and relocation of the Shamva tollgate. Construction of additional six toll plazas will resume in 2023. Currently, we are finalising tender for the design of the above mentioned six toll plazas.
ZI: What is the immediate game plan for Air Zimbabwe to return to profitability?
FM: The national airline is operationalising its six-year strategic turnaround plan (STP), which was approved by Cabinet, albeit with a few changes due to the unforeseen occurrence of the Covid-19 pandemic, which ground global operations. In the short to medium term, focus will be on ensuring that the national airline is achieving adequate growth to sustain its operations and eventually make profit.
ZI: Please give us full details about this
FM: Key deliverables from the strategic turnaround plan include among other things, re-equipping of the fleet of aircraft with additional right-sized equipment (aircraft). The government has already procured a second Embraer ERJ145 with delivery expected before the end of the year. Secondly, we are thinking of route expansion and this involves increasing frequencies on the current schedule and the opening of new regional and international routes. Government has also made a commitment to do the needful to allow the airline readmission into the IATA clearing house (ICH) which will result in AirZim entering into partnerships, code share and interlining agreements for global distribution of its flights.
The second Embraer ERJ145, signifies fleet renewal, is certainly on the cards. This programme will largely be informed by the need to contain maintenance costs through ensuring fleet commonality. With ever evolving technology, there is a need to also upgrade our fleet to more modern and automated equipment. In order not to pre-empt the process, full details will be availed in due course.
ZI: How will you guarantee a strategic partner for AirZim that the capital that they bring would be invested wisely? There have been reports of corruption there.
FM: The alleged recent corruption scandals you refer to relate to a period before government moved in and placed the organisation under administration in terms of the Reconstruction of State-Indebted Insolvent Companies Act from October 4 2018 and a scheme of reconstruction was achieved. The process also enhanced staff restructuring, which was successfully completed on June 30 2021. Recently, a substantive board was appointed led by Dr Silvanos Gwarinda as the board chairperson, whose mandate includes among other things appointment of a substantive executive team. In order to ensure conformity and compliance with the regulatory framework, the board was taken through an induction training to set the tone and ensure that there is a solid framework for accountable leadership and oversight of this key strategic national asset.
ZI: Your ministry is at the heart of several key infrastructure development projects. What has been the progress so far?
FM: Government has several projects among them being Robert Gabriel Mugabe International Airport, which started in 2019 and is expected to be completed in 2023. Beitbridge Border Post upgrading and modernisation Phase 1,2,3 are now complete and non-port works are expected to be finished in June 2023. The Mbudzi Interchange construction (in Harare) started officially in September 2022 and is expected to be completed in December 2023. The Harare-Masvingo-Beitbridge highway upgrading and widening project started in 2020 and 370km has opened to traffic to date. Expected completion date is August 2023. The Harare-Kanyemba Road upgrade started in September and will be done in phases and completion is expected by year 2025.
ZI: You are also doing work to rebuild the railway system?
FM: The government has plans to revamp the railway system. It is one of the national priorities identified in the NDS1 (National Development Strategy 1). The Ministry of Transport and Infrastructural Development is focused on efforts to ensure that the National Railways of Zimbabwe moves towards modernisation in the shortest possible time. A committee was set up to spear-heard the modernisation and capitalisation of the National Railways of Zimbabwe (NRZ). The committee has made significant progress. They have managed to identify a suitable supplier of the required short-term equipment to modernise the NRZ.
The government will continue to support NRZ through Public Sector Investment Programmes, especially for track maintenance.
ZI: Tell us about potential investors in this plan?
FM: The process is already in motion and a potential investor has been engaged for the supply of seven locomotives, 315 wagons and five diesel mechanical units (DMUs) (passenger trains) and part infrastructure rehabilitation. This is to be funded to the tune of US$121million. Negotiations with the investor are now at contract signing stage and parties expect the first set of locomotives, DMUs and wagons will be delivered by the 2nd quarter of 2023. The government has authorised NRZ to seek other partnerships to transform the fortunes of the parastatal and a number of initiatives are being pursed. such as a US$400 million facility for the purchase of locomotives and wagons and a US$86,4 million facility for establishing dry ports in the country utilising NRZ's vast land reserves. All these are work in progress.
Over and above these, the NRZ is partnering with its clients on a number of Public Private Partnerships to refurbish its fleet of locomotives and wagons to meet the immediate needs of businesses. The NRZ has entered into PPP arrangements with nine customers, who will inject a total of US$21,3 million for refurbishment of locomotives and wagons. These agreements are at various stages of implementation.
ZI: How far are you on the rehabilitation of the country's major roads?
FM: In line with Vision 2030, NDS1 target for roads is to increase the number of kilometres of road network in good condition from 14 702km to 24 500km by 2025. To date, 1 441,4km of surfaced roads have been rehabilitated and over 24 000km of other roads have rehabilitated under the Emergency Road Rehabilitation Programme 2.
Source - The Independent
All articles and letters published on Bulawayo24 have been independently written by members of Bulawayo24's community. The views of users published on Bulawayo24 are therefore their own and do not necessarily represent the views of Bulawayo24. Bulawayo24 editors also reserve the right to edit or delete any and all comments received.