Opinion / Interviews
Chamisa's CCC wants Electoral Amendment Bill to be overhauled
03 Apr 2023 at 06:29hrs |
Views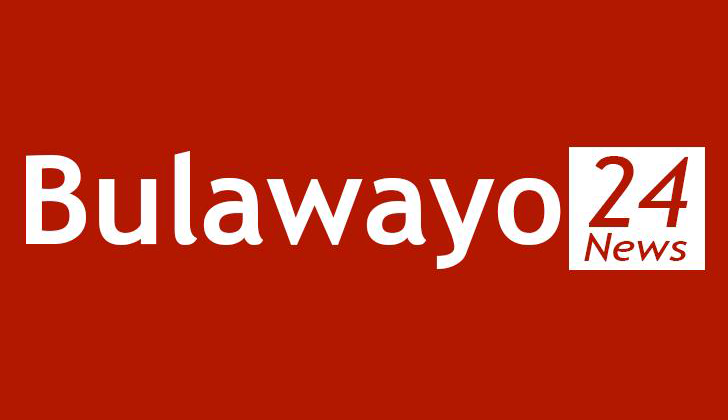 THE opposition Citizens Coalition for Change (CCC) believes the Electoral Amendment Bill which is in the second reading stage in Parliament needs serious amendments that include improving the design of ballot papers and ensuring that transfer of power and declaration of Presidential results is done in a smooth manner. Currently, the Electoral Amendment Bill seeks to amend the Electoral Act [Chapter 2:13], and proposes the removal of the driver's licence as proof of identity for electoral purposes; and seeks to disqualify previously convicted persons from contesting in elections. It also provides a timeframe within which a candidate may withdraw from contesting in National Assembly or local authority elections. NewsDay parliamentary reporter Harriet Chikandiwa (ND) speaks to CCC member of the electoral reform taskforce, Prince Dubeko Sibanda (Binga North MP) (PDS) on issues to do with what the opposition would like included in electoral amendments before the harmonised elections.
ND: The opposition has been saying that there is an unfavourable electoral reform process ahead of this year's harmonised elections. What are the shortcomings in the Electoral Amendment Act currently before Parliament?
PDS: Our desire is that Zimbabwe should not have elections which will raise electoral disputes among the participants. We want an election whereby whoever wins is proud to be the winner because the election would have been a free and fair process. We see the Electoral Amendment Bill which has been tabled before Parliament as a platform to ensure that our concerns are taken care of. The first significant weakness of the Bill is that its memorandum says it seeks to include two controversial amendments that happened in 2021. These two amendments left a lot of scars as they removed the running mate clause and increased the tenure of office for the incumbent Chief Justice and proportional representation Members of Parliament (MPs)'s tenure; which is 30% proportional representation at local authorities and 10% youth representation. The Bill is about who is coming into office; not those that elect people into office. In terms of universal suffrage, which is at the core of the liberation struggle, that there should be one man, one vote, we believe that a lot of citizens are still left out in the current electoral amendments.
ND: Who has been left out by the Bill?
PDS: First of all the people in the diaspora have been left out of the electoral process. They need to say who should govern their country, especially the presidential vote. They should be allowed to vote at their embassies. We can pilot that in two or three countries and then we go to others. If the Zimbabwe Electoral Commission (Zec) designs those polling stations, then political parties will then deploy their agents there. There is also a group of prisoners who are no longer in long term sentences and they must be allowed to vote.
ND: Critics have described the current proposed amendments to the Electoral Act as "cosmetic" that ignore real changes that should be included on electoral reforms ahead of the polls this year? What is the CCC opinion on that?
PDS: We believe that there must be changes in the manner ballot papers are procured, designed and secured to ensure security of the vote. These ballot papers must be agreed upon by all contesting political parties. Other issues are that before presidential results are announced, they need to be posted at polling stations. If one polling agent does not sign the results, then Zec should be able to give an explanation on why they ignored the contestations by one of the agents.
ND: In 2018, the opposition complained over the long time it took to announce election results. What changes would you like made to the Electoral Act pertaining to announcement of results?
PDS: We have a litany of laws that control elections in this country, but there is room for improvement so that there is smooth transfer of power. The electoral amendments must introduce a Presidential Elections Committee, which should begin its work after declaration of results. The committee should then run affairs of ensuring smooth transfer of power up until inauguration of the President and handing over of all symbols of power.
ND: The country's voters roll is said to be shambolic, and efforts to get an electronic voters roll by stakeholders have been futile. What are your views on the issue of the voters roll?
PDS: Before any election is held, the voters roll must be credible. We want the electoral amendments to include that any voters roll before elections should be audited by three reputable auditing firms. This will ensure that the issue of ghost voters and double voting is dealt with. Those three audit firms should be agreed upon by all participants in the elections in order to ensure that there are no contestations over the voters' roll. We propose that this Bill should talk about accessibility of the voters roll in analysable formats. The best international practice is that before a general election, an audit of the voters roll is conducted by reputable audit firms, and that contestants should audit the voters roll before elections. We need a voters roll that is acceptable to everyone.
ND: What is your view on the proposed amendments that state that a person who has been convicted cannot contest the elections?
PDS: The Bill brings in a scenario whereby it says if you have been convicted in the previous 12 months for certain offences, you cannot qualify to stand as a Member of Parliament or councillor. We believe that this provision is not only retrogressive, but that it violates the Constitution of Zimbabwe. We believe that in terms of sections 125 and 378 of the Constitution, it sufficiently covers qualifications required for a person to be elected MP or councillor, and therefore to try and introduce another qualification — we feel is an attempt to curtail some members of the opposition from contesting for the positions, and therefore our suggestion is that the clause should fall away.
ND: What is your suggestion on how to ensure that voters are not disenfranchised?
PDS: We noticed that the Electoral Amendment Bill (HB11, 2022) does not sufficiently capture the issues that need to be addressed. Contrary to what is in the public domain, there is nothing that has been taking place with regards to electoral reforms. The Bill does not talk about disenfranchised citizens in terms of elections.
We have a number of citizens in the diaspora who are disenfranchised. Statistics indicate four to seven million Zimbabweans are resident outside the country. They must be allowed to participate, at least in the presidential elections because the constituency of the presidential election is the entire country and so residence does not arise.
Source - newsday zimbabwe
All articles and letters published on Bulawayo24 have been independently written by members of Bulawayo24's community. The views of users published on Bulawayo24 are therefore their own and do not necessarily represent the views of Bulawayo24. Bulawayo24 editors also reserve the right to edit or delete any and all comments received.