Opinion / Interviews
Interview With Zapu Europe Vice Chairperson Mr Karimanzira
25 Apr 2013 at 21:53hrs |
Views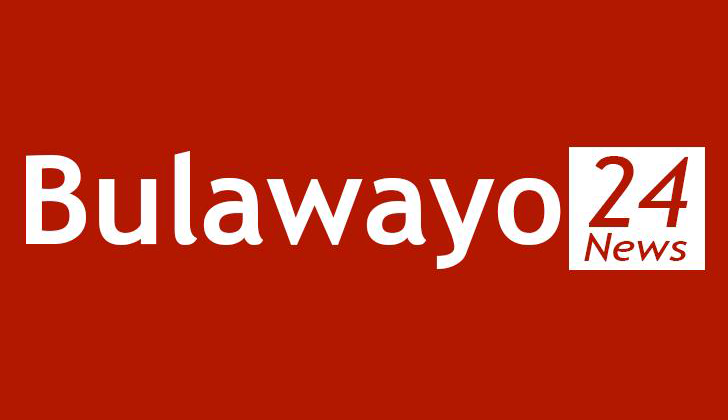 Today on the hot seat I have Mr Panyika Anselm Karimanzira, who is the ZAPU Europe Vice Chairperson. Mr Karimanzira reminisces of his childhood days at Thornhill Airbase in Gweru, he further goes on to tackle the most fundamental and difficult questions in the Zimbabwe political equation.
Thulani: Mr Karimanzira, welcome to the programme, let us begin at the cradle of it all, our readers would like to know who Mr Karimanzira is? Where you were born and any memorable childhood experiences?
Panyika: I was born in April 1963 in Gweru at Gweru General Hospital. My father was then working, as a civilian, for the then Royal Rhodesian Airforce (RRAF) based at Thornhill Air Base.
My early years were spent at Thornhill Air base where I did part of my primary school. With friends, as a young boy we used to watch numerous military aircraft taking off and landing. The "boom"," whoosh" and "thud" sounds that went with the take offs and landings of these sorties are still etched in my memory today.
I also loved sport, especially playing soccer. I was in the kindergartens team for Thornhill and later in the first team for Thornhill primary school. We used to play teams from Bata, School of Infantry, and other schools from the then African Townships in Gweru.
I was to grow up to become good at lawn tennis, table tennis, badminton, volley ball, basket ball, swimming, boxing and long distance running.
I also remember the riots in Gweru's Riverside shopping centre, especially the pandemonium that accompanied such riots, the teargas, the heavily armed police, the menacing police dogs, the armoured police and army cars being overturned and burnt, and off-course, vicious police dogs being set upon my father and other black African men and the hapless men being bundled into police cars and being detained and being away from home for days on end. I also remember the chants of "heavy !!!heavy!!!" , the songs of defiance and the spotted animal skin hats that my father and other black African men used to wear.
I remember very well the venerable name of Joshua Nkomo, Chibwechitedza being sung during these riots and I just fell in love with the spirit of the revolution and especially the inspiring name of the mercurial Joshua Nkomo and his supposed invincibility. He became my symbol of resistance and my father, the source of my pride to be black African.
I also remember the "pungwes" at Gokomere Secondary School in Masvingo where on one occasion in early 1979 the Rhodesian army came and attacked the church in which we were holding the vigil. The freedom fighters fought back ferociously taking cover amongst us, the students and workers. I remember the cries of those who were hit (students, comrades and Rhodesian soldiers), the menacing sound of gunfire, the acrid smell of gunpowder and the heat of spent cartridges as they fell all over me as one of the comrades next to me was returning fire. The school was to be closed a few months down the line and after a few months with a study group at St Peters Checheche near Chisumbanje after a failed attempt to cross into Mozambique, I ended up resuming my education at Mzilikazi High School in Bulawayo, staying with my uncle.
Thulani: You have held pivotal positions in ZAPU PEC as Administration Secretary and Vice- Chair and probably other position unbeknown to us, would you mind sharing with us as to when you joined ZAPU and why?
Panyika: At independence, I was a member of ZAPU in Makokoba in Bulawayo. I suppose the seed was sown during my early childhood in the sixties. Although I was too young to vote then, I was very much gripped with the sense of the impending elections and the prospect of independence. This hope was to be deflated when the election results were announced and Robert Mugabe and ZANU were declared the winners. I was to witness the Entumbane battles, the siege of Bulawayo and all the tribally motivated atrocities that came with it. I was also to witness Gukurahundi and the siege of Matebeleland (I lived in Matebeleland North, Beitbridge and Gokwe during those years (1983 to 1989). My father had since retired and was now involved with the Catholic Commission for Justice and Peace in Zimbabwe (CCJPZ) in the Hwange Diocese, which at that time was seized with the compilation of the statistics of the Gukurahundi genocide.
When ZAPU was forced into the unity accord with ZANU and merged with it in December 1987, I lost faith in politics and resigned to fate as it were. However, the advent of the MDC in 1999, rekindled my love for freedom and justice. I joined the MDC then. I was to be disappointed when in 2008 the MDC signed the GPA with ZANU-PF and eventually formed a GNU with ZANU-PF. I resigned then, on account of principle. At around the same time, I caught wind of the efforts by ZAPU to disengage from the unity accord with ZANU and I immediately became part of that effort. I was based in Dublin then and I made contact with the then Secretary for Administration for the revived ZAPU Europe province, Ruth Ncube and initiated the effort to establish a branch in Dublin.
In early 2009, I relocated to London where I became a member of the London district of ZAPU. I was to become the district's Secretary for Administration. In October, 2010 I was elected Secretary of Administration of Europe Province. In December, 2010 I became the Vice Chairperson of the province and in January, 2011, I became the Acting Chairperson of Europe Province until May 2011. In March 2012 I was elected Vice Chairperson of Europe province, a position I still hold today. I am also in the Communications Team for Europe province and have been a member of a number of ad-hoc committees set up for specific tasks from time to time.
Thulani: Some uncouth people believe that ZAPU is a regional or tribal party, and you are a Shona, can you explain how far true that misplaced assertion against ZAPU is?
Panyika: ZAPU has never been a regional or tribal party. From its incerption in the early 60s,the leadership of ZAPU and its predecessor, the NDP comprised mainly of Shona speaking people. Dr Joshua Nkomo led a non tribal movement then just as Dr Dumiso Dabengwa is leading a non tribal party today. The fact that Dr Joshua Nkomo was Kalanga never meant that the party itself was exclusively for the Matebeleland region nor for the Ndebele speaking people. It is well documented within ZAPU's documents namely its constitution, ideological programme, manifesto etc that we do not look at people along tribal lines. As long as one subscribes to the constitution of ZAPU, they are free to join and partake in the affairs of the party.
The tag of tribalism is a ZANU PF creation. They used it as a way of breaking away from ZAPU in 1963. In 1980 Robert Mugabe and ZANU got into power on the back of tribalism and since then he has used it as one of the main tools to divide and rule the people of Zimbabwe.
The root cause of Gukurahundi and all genocides the world over are race or tribe based prejudices by man against man. For that reason, I personally believe that tribalism is a ghost of which our nation needs to be exorcised. In fact, in a progressive country, tribalism and racism should each be made a crime through acts of parliament.
Thulani: I understand that ZAPU will be holding its annual general meeting on the 4th June 2013, would you tell us what people should expect from ZAPU in that meeting and why they should attend?
Panyika: This is an opportunity for our members to be apprised of the progress of the party in the province since the serving Provincial Executive Committee was elected in March 2012. The provincial leadership will present a comprehensive report on the past year and the vision for the future. Members will have an opportunity to endorse some of the decisions that were made during the past year. Members will also have an opportunity to contribute to the plans and vision for the coming year(s). Non members will have an opportunity to hear our policies and thrust as a political party and to join. Generally, we are going to have an interactive day full of "no holds barred" political discourse. Members will also have an opportunity to endorse the candidate to represent the party in the forthcoming national presidential elections. We have invited respectable academics and other guest speakers to the event. Food and beverages will be served and there will be lots of entertainment during breaks and after the event. All in all, this is going to be a worthwhile event for individuals and families, including children. Everyone with an interest on Zimbabwe is welcome.
Thulani: Since the election of your PEC last year in March, it has been clear that this executive has worked very hard, this is evidenced by the party visibility and ever presence in the media for positive things, what would you have been the biggest achievements of your executive and what have been the challenges?
Panyika: Our biggest achievement, in my view, is that we have been able to arrest the turbulence of yesteryears and to bring stability to the province. We have ushered in an environment conducive for progress for the party. We have worked as a team and crafted ambitious but sensible action plans both at portfolio level and at committee level.
Thulani: The National plebiscite is around the corner, what chances does ZAPU have in winning the elections, what are ZAPU's unique selling points?
Panyika: We are the originators of the demand for devolution of power to the five regions, namely, Mashonaland, Masvingo, Manicaland, Matebeleland and Midlands in order to empower local communities through giving them rights over local resources and we continue to champion this demand. We are also the only party with human rightsism as our ideology. If we become the next government, we will seek to promote and protect human rights. We seek to democratise the state, promote ethnic & cultural pluralism. We also have sound and clear policies on land and all sectors of the economy.
We believe in servant leadership. Our leaders are and will continue to be servants of the people and not vice versa as has been the case over the past 33 years of independence from colonial rule.
We have a real chance of winning the next elections and we look forward to ushering in an era of true liberation and independence.
Source - Thulani Nkala
All articles and letters published on Bulawayo24 have been independently written by members of Bulawayo24's community. The views of users published on Bulawayo24 are therefore their own and do not necessarily represent the views of Bulawayo24. Bulawayo24 editors also reserve the right to edit or delete any and all comments received.