Opinion / Interviews
'ZAPU still has mandate to deliver'
28 Nov 2013 at 03:21hrs |
Views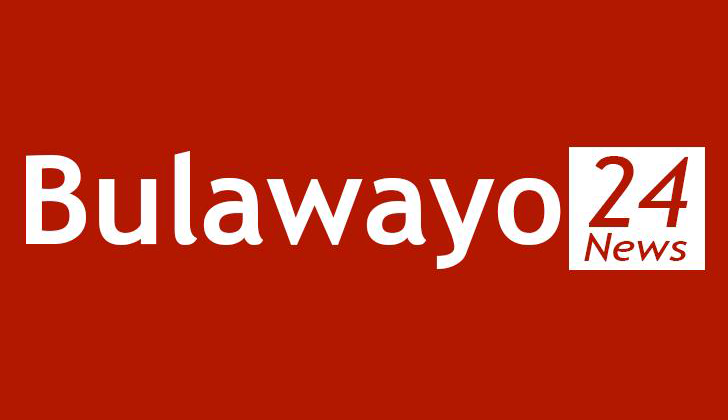 AFTER being defeated in the elections by Zanu-PF, Dumiso Dabengwa (DD) appears to have slipped out of the limelight. The Financial Gazette's Mandla Tshuma (MT) caught up with Dabengwa who spoke of his disappointment with the election outcome and shared his thoughts about what the future holds for his party. Below are excerpts of the interview.MT: What are your thoughts regarding ZAPU's defeat by Zanu-PF in the July 31st elections? What do you think made you lose the elections?
DD: ZAPU has lost to Zanu-PF in elections before and it is a sad reflection on our electoral processes and the reason has always been an uneven playing field, not a question of people's free choice. We went into these elections knowing that few of the Global Political Agreement preconditions had been met, particularly over electoral, media and security sector reforms. We also had a misplaced faith in our African brothers in the African Union and the Southern African Development Community that they would stick to their guns this time around over agreed concepts of free elections. In our eyes, ZAPU did not lose in this election. We registered nationally and internationally the fact of our re-emergence from the belly of the beast. This for ZAPU was a testing of the waters with a focus on 2018 elections.
MT: So you hold the view that the elections were rigged. What have you done or what are you doing about it to ensure the same is not repeated come 2018?
DD: I am surprised that you even bother to ask me that question after all the press releases and press conferences I have held over that issue way before the election date was set. In fact, as far back as November 2012. Of course, the elections were rigged by Zanu-PF. The rest of the opposition in their myopia and government comfort zones ignored our warnings only to use our sample evidence in their fruitless court appeals after the elections. My question to you as a representative of the press is why have you not published our evidence, or better still knock on the addresses and investigate yourselves? What are you scared of? Why not simply print our duplicate names, addresses and the list of the centenarians, not to mention the obviously dubious I.D numbers? I thought name and shame was the name of the game. We have quite a few campaigns and legal processes we are working on. What are you as the fourth estate doing about it?
MT: Where do you see yourself and ZAPU in the near future, do you still have any hopes that one day Zimbabweans will vote for your party considering your rejection in July?
DD: We see ourselves in government come 2018. You as the press had deliberately obfuscated the fact that it was ZAPU that single-handedly put devolution and proportional representation on the agenda and managed to have it included in the constitution. Once its popularity among the people was recognised, the MDC, MDC-T and even our ruling Zanu-PF jumped on the band wagon. They have since watered down what people demanded. ZAPU still has the mandate to deliver what the people of Zimbabwe want and that is freedom and democracy. We have had serious setbacks over the past 50 years but we are still here. ZAPU is not an individual or a group of individuals. It is an ideal that has survived and will come to fruition. As for rejection, people frog-marched or assisted to vote do not reject progressive ideas or any ideas for that matter. They just act to save their lives and livelihood.
MT: Now that you lost the elections the campaign of which was anchored on devolution of power to the provinces, will you still continue to pursue the concept?
DD: Most certainly. ZAPU's ideological concept is anchored on devolution of power to the provinces and this was demanded by six out of 10 provinces in the country during the constitutional outreach. We still have no provincial assemblies and districts still have no control over their resources. The people's wishes are being blatantly ignored by those who imposed themselves.
MT: Your critics argue that your alliance with the Welshman Ncube-led MDC was weak from the outset and that is why both parties lost dismally. Your views on that?
DD: That's what critics earn their money for. As parties our alliance was based on a unity for proportional representation and devolution of power to all of Zimbabwe's provinces. You in the press decided to truncate it to an alliance of Matabeleland parties. Our weakness lay not in the principles of the alliance, but in its hurried nature and the brevity of the period of campaigning before the vote.
MT: Your partner in the alliance, the MDC, is facing a myriad of challenges with some members now defecting from the party. Will the internal troubles in the MDC affect the alliance that ZAPU has with it?
DD: MDC is an autonomous party in our alliance. We do not have to interfere in their affairs. Your alleged myriad of problems could be better addressed to even larger parties that are even failing to hold a simple provincial election and whose divisions have been in the headlines for years.
MT: Are there any chances of ZAPU and MDC merging into a single political party since their ideologies are almost similar?
DD: Yes, provided in the process of time we clear certain doubts that we still have particularly over the reluctance of the MDC to form this alliance. I think we would want to give the MDC the benefit of doubt and then decide thereafter. We did say that we started talking to the MDC at the beginning of the year about this alliance and they were dragging their feet until we came up with this haphazard arrangement. We still have questions to clear over their dragging of their feet, over their reluctance to come into this alliance. I don't think the alliance ever benefited any of the political parties during the campaigns. It might have benefited the MDC because of our ill-preparedness where some in constituencies we did not have candidates and MDC could tell the electorate there to vote for them. For us certainly we did not benefit anything. We merely responded to the needs of the people to form the alliance at the time.
MT: Some political observers have argued that both ZAPU and MDC were Zanu-PF projects meant to destabilise the MDC-T to Zanu-PF's advantage in the just ended polls. Is that true?
DD: Well on that, I have already said that it was precisely the reason why we decided to participate in the elections in order to show the people that we are who we are. We are ZAPU, we are not anything else.
MT: Where do you see Zimbabwe in the next five years under the leadership of President Robert Mugabe and his Zanu-PF party? Do you see anything in terms of economy changing anytime soon?
DD: Unless there is a turnaround in its policies. Their election manifesto was based on the indigenisation and employment creation. We have just seen, fortunately there has been a change in the cabinet and in the indigenisation minister. We have just seen how very damaging the indigenisation was being implemented. Haphazardly and some of it was being done for the purposes of the elections. You get the Community Share Ownership Trusts formed where people get pretence of what they actually deserve. We give our local communities 10 percent and companies owned by some of our own people come in with the investor and they have got more shares than the community. The owners of that resource are the community and 10 percent is nothing. That should at least be above 20 percent.
MT: Political analysts also argue that had you not left Zanu-PF you could now be better positioned to become the country's Vice President. Do you have any regrets of having left Zanu-PF?
DD: You know what, after what I saw of [Joshua] Nkomo the late Vice President and [Joseph] Msika as the Vice President, I will never wish to be a Zanu-PF Vice President under the current circumstances. I saw those go through very difficult experiences. Looking at their own objectives that we had during the liberation struggle as ZAPU and seeing all those things being frustrated, deliberately frustrated. Take for instance what Nkomo tried to do; the Zambezi water project, he came up with it and it got frustrated. You look at the other projects that he tried to do; the tomato factory that he tried to set up in Norton and Esigodini.
Look at that hospital, Ekusileni built many years ago, it has been deserted. When he had gone, Msika took over and also tried to follow Nkomo's footsteps but was also frustrated. I will never wish to be a Zanu-PF Vice President under the current circumstances, never. Why would I want to be a useless vice president who cannot offer anything except support for the Zanu policies? This is what made those ZAPU members who decided to pull out of the Unity Accord to do so. They said enough was enough that had become too much. It is difficult for anyone who was in ZAPU within Zanu-PF to be able to bring up ideas that would succeed that could be implemented, supported and facilitated by the government to fruition. Tell me, which one succeeded?
Source - The Financial Gazette
All articles and letters published on Bulawayo24 have been independently written by members of Bulawayo24's community. The views of users published on Bulawayo24 are therefore their own and do not necessarily represent the views of Bulawayo24. Bulawayo24 editors also reserve the right to edit or delete any and all comments received.