Opinion / Interviews
One on One with Prof Jonathan Moyo
21 Apr 2014 at 07:15hrs |
Views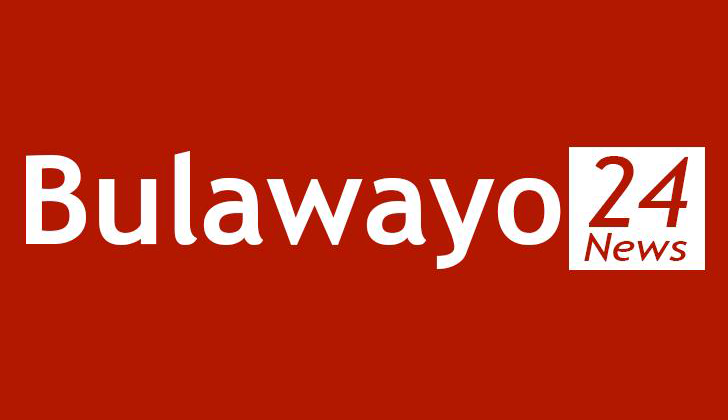 Six months after its launch, some sections of society are questioning the progress of the Zimbabwe Agenda for Sustainable Socio-Economic Transformation. Political Writer Tichaona Zindoga (TZ) spoke to Media, Information and Broadcasting Services Professor Jonathan Moyo (JM) about Zim-Asset and other pertinent issues. Below are excerpts.
TZ: Six months down, what is your assessment of Zim-Asset?
JM: I think to come up with a fair assessment of Zim-Asset six or so months since its adoption, we have to be informed by the background that led to its formulation. This is a background of sustained devastation of our economy, our physical and social infrastructure. And if it has to be understood, we mean economic enablers of the energy, transportation, education, health and agriculture sectors. We had the misfortune of successive drought years and this affected our food security and nutrition.
Against that background, the performance of this policy programme over the last six months has helped restore confidence that had been damaged in ways that were affecting our capacity.
Zim-Asset has succeeded in this relatively short time to galvanise the skills, the national talent and mindset, to create a common foundation with a common purpose that enables most players in the public and private sectors and the investment community to speak with one policy voice.
We take it as a given that we come from different political persuasions. We have different economic interests but we understand that the pursuit of these persuasions and interests is somehow at risk if we do not have a common policy framework or understanding of the priority areas that need to be addressed against the background of where we have come from.
So Zim-Asset has succeeded to create that oneness in terms of a policy perspective of what are the priority areas.
Nobody disagrees that we need to attend to our food security and nutrition if we are to turn around the economy and we did succeed in mobilising some US$180 million toward the end of November to support a critical sector in attaining food security.
The heavens opened up late but early enough to coincide with the availability of these resources, such that one major problem before the adoption of this policy, which is that of clear and present food insecurity, has been contained.
We cannot say that as we are speaking our country is facing food insecurity. There was some invisible hand of God in opening up of heavens and giving us the fortune of an excellent rainy season but there was also policy intervention to assist agriculture by putting the necessary support for agriculture.
Also we have seen that some issues that had to do with the lack of confidence in the banking and financial sector, perhaps around the Central Bank, for example, have been attended to and the central bank is now poised to play its role as the lender of last resort and supervisor of the banking sector.
We have seen quite renewed interest in terms of investment inquiries in the banking and mining sectors and efforts are now underway to look at, in the context of Zim-Asset, the revival of the manufacturing sector. The much talked about Special Economic Zones is an expression of that effort to now start dealing fully with determination with the issue of the manufacturing sector.
We have to admit that these are early days and three or four months since the adoption of the first Zim-Asset budget is really too early try and unpack it from an implementation point of view. But there are enough signs around that it is a policy that is truly beginning to take root.
I must say though that part of the problem - and there is a bit of a problem - is that some people take policy in Biblical terms as a panacea for everything, and forget that by definition a policy is a deliberate strategic approach that prioritises some things without mistaking them for everything: you acknowledge that there is much more that can be done but you decide that you do only this much and you prioritise what that much is.
But these days, everybody who is doing everything and anything wants to link it to Zim-Asset and say this is Zim-Asset; but that is not a rational view because if that becomes true, we will now suffer the folly of someone who discovers how useful a hammer is, but then finds a nail on a glass and wants to hammer the thing and breaks the glass. We do not want that kind of a bambazonke mentality to Zim-Asset.
Zim Asset is a results-based policy, which is time-framed with clearly defined policy objectives and we must assess it only with respect to those policy objectives and see what results are being achieved.
The other day, there was a workshop on Special Economic Zones and all of a sudden, everything is being subsumed - in some discourse out there - under Special Economic Zones. And these economic zones are now being taken not as part of the Zim-Asset matrix, but as the overarching main policy of economic empowerment and indigenisation.
Some are even saying that this is giving cause to rethink indigenisation and economic empowerment and indigenisation. That is unreasonable!
So part of the task we have is to ensure that we keep within the framework of the policy and that things are not exaggerated or misrepresented or taken as an all-inclusive or bambazonke kind of approach which then becomes unhelpful.
TZ: There are some sections of the media that have been impugning Zim-Asset and we have even seen some headlines suggesting a Cabinet reshuffle. What is your response to that?
JM: The most conducive condition for successful policy implementation is one of heated debate where the policy is put under robust scrutiny and stays in the spotlight; and when that happens, some things that are said in the debate will be useful and others will be useless.
I think the suggestions to the effect that Zim-Asset is somehow in a state of crisis or not working out as planned because some ministries are failing to deliver is unwarranted. I think this is just a political statement.
The evidence on the ground that is there for objective observers to see is that there is some animated spirit of work; there is clearly, without any question, a new work ethic in the public sector, which is again reminiscent of the work ethic we saw in the early years of our Independence.
People are working very hard but, obviously unlike 1980, with serious challenges.
We do not have our own national currency, our economy and country are still under illegal Western sanctions; the cost of money, especially offshore money, is very high for both the public and private sectors, and accessing lines of credit is difficult for our businesses.
Despite that, we see a very clear focus on the issues that matter across the board.
Otherwise you see, this issue about Cabinet reshuffle and calls for its review or reshuffle by His Excellency is something that is not confusing anybody or getting any serious attention from anyone in Government.
After all, everyone knows we serve in Cabinet at the pleasure of His Excellency and it is his prerogative to reshuffle as and when he deems fit or necessary. When you know that such is the prerogative of the President, there is no reason why you should be bothered by media speculation or orchestration either about or for such a thing.
One thing we all know though is that President Mugabe is one leader whose decisions are not made by the media. He makes them himself. So this is a non-issue.
But you know, both Zim-Asset and the Cabinet are new and just because that we have been working very hard in a very short time, sometimes it appears we have been around for a long time but we are still very new and just midway through the appointment, in the case of Cabinet, and formulation in terms of Zim-Asset.
TZ: How far have you gone in securing funding for Zim-Asset?
JM: From the Budget statement that was presented on the 19th of December and adopted in January this year, while funding is important - always important - in this case the Minister of Finance made it clear that the most important challenge, more important therefore than funding, is policy clarity and consistency.
Funding is a function of your policies, especially against the background that I have outlined; the sanctions and that we do not have our national currency, all related to the regime change agenda.
So we need to be clear on our indigenisation policy because most of the challenges, or rather investment interests, are around issues that affect our key resources - mineral resources. Minerals are key to unlocking funding but you don't unlock it unless you are clear in terms of your policies.
Our economy has been divided into 14 sectors and the ones that we know are essential towards unlocking funding are mining, agriculture and tourism; these are very key as they have prospects of so-called low hanging fruits.
But also if we say, as indeed the case, that over the last 15 years there has been serious deterioration of our physical infrastructure - energy, power, water, roads - we can unlock funding by attending to these things by either rehabilitating this infrastructure or build new infrastructure, including infrastructure in the resettlements.
At the formulation stage of Zim-Asset, there was a lot of talk about public-private partnerships as a way of unlocking funds. That is still possible but as I indicated earlier, the challenge is that we need to be very clear from a policy point of view.
Let's face it, there has been a fair degree of lack of clarity, inconsistency and occasional discordant voices from ourselves and this has not been good because it blocks the kind of channels which we should be opening for investors both domestic and foreign.
That issue of lack of policy clarity and consistency and speaking with one voice has been as serious and as constraining as has been the fact that over the years, we have seen a dramatic shrinking of the private sector and you have the parastatals and State enterprises and local authorities dominating at least 60 percent of the economy. Yet these are the sectors that have been riddled with corruption.
The State enterprises and parastatals should be contributing 40 percent towards our GDP and driving 60 percent or so of the economy, but presided over by executive managers who have become a law unto themselves and who have been fleecing the economy.
Corruption increases the cost of doing business and makes it difficult to attract investment.
There is a reasonable expectation that the corruption fight should be part of Zim-Asset but that has not been as pronounced as it should be.
One of the reasons why some of our previous policies that have been judged to be very good on paper but have ended up with mixed results, if not total disasters when it comes to implementation, has been that we tend to treat policies as if they are cast in stone that once they are formulated, the black and white on paper is permanent. But good policy-making requires an organic approach which recognises the dynamic nature of the environment.
So clearly, the issue Zim-Asset needs to incorporate is the fight against corruption to inspire confidence and these things are necessary to create the opportunities that will attract funding.
The fact that we have our resources means that we can get the funding.
We know that even though we have sanctions, the fact that we got a resounding result in the last elections means that save for a few malicious elements in the so-called international community, the general opinion out there has changed; people want to invest in our country.
There is a positive interest in our country and we need to attract it. People are attracted to our country and do not have the same questions that they had before July 31 last year.
They know that our country is endowed with natural resources which are key to the global economy. More specifically, they know that the resources that Zimbabwe has are not unique to Zimbabwe and other countries have them in greater abundance than we do.
However, there is one thing we have - which is one thing that needs fine-tuning in the context of Zim-Asset - which gives us a comparative advantage and makes us better than the other countries which have the same resources with us: our endowment with an unmatched human resource base; our skills.
Zimbabwe has the best skills on offer and the fact of our having had consistently over the years, even in the worst times over the last 15 years, scored very high in terms of our literacy rates should count for something. We have not so far made it count for something.
Many countries around us, even overseas, including those that have imposed sanctions on us, have been beneficiaries of our professional/human resource skills. We haven't managed to systematically harness these skills both at home and in the diaspora to push Zim-Asset. And we need to do that.
Zimbabwe, for some reason, is one country that despite having these skills, has people that tend to think that the most important thing in our life is politics. We eat, sleep, work politics; play politics, study politics, think politics, drink politics, sing politics … and that is now taking its toll. It has taken its toll. It has distorted our view of things. We have not understood that there is more to life than politics.
For example you hear already some politicians saying they think they must demonstrate because things are not working. They say, "Oh, Zim-Asset you promised two million jobs or so"; but we never promised we would create them in six months! So they take a political statement from a political manifesto and say, "I just woke up today and I dreamt you promised two million jobs and six months later we do not see those jobs!"
A question they should ask in 2018 they are asking six months after the elections. This is because they are drunk with politics and do not have a well-grounded view of life, society and economy. If we had we would notice we have serious skills.
You ask me where funding will come from and you think that this politician is not telling me. The answer is, it will come from a clear implementation of policies that are consistent, are driven by technical and professional skills.
Policy implementation does not require politicians to implement; it requires technocrats and skills. We do not send people to school so that they get degrees and certificates (only); it's so that they can deploy their skills in ways that unlock new value and resources follow that, including funding.
The point we have missed but which has home in Zim Asset is that we have a hitherto unexploited comparative advantage in our skills. Our professionals have excelled everywhere except at home.
You cannot have a policy programme that does not have embedded in it a research and development or a policy or technical review mechanism.
TZ: The idea of a Sovereign Wealth Fund has been raised. What has become of it?
JM: You see, SWF presupposes utilising your resources, principally your minerals. In our case it presupposes active exploitation of our diamonds so that part of the money then goes into that fund.
It does not presuppose simply coming up a law called sovereign wealth fund and money begins to flow into it like manna from Heaven. No. It requires that you start working your resources.
We say we have at least a quarter of diamonds in the world - there is a lot of work to be done there. There are six or seven companies there, we would be wiser to have one; we need to see transparency there.
It also presupposes that we benefit from our platinum. This is a key national resource. It is basically us and South Africa - and perhaps Australia; but there are strikes in South Africa and challenges in Australia. We have an opportunity but our exploitation of this resource is not bringing anything to the coffers to flow into the SWF.
We also need to get our act together in the mining and marketing of gold.
We have many more minerals but these three minerals are key. As long as we do not get our mining policy together so that we can see beneficiation, there will be nothing going into the SWF.
The SWF in itself is not a money-spinning or money-making mechanism but money must go into it.
To be continued…
Source - The Herald
All articles and letters published on Bulawayo24 have been independently written by members of Bulawayo24's community. The views of users published on Bulawayo24 are therefore their own and do not necessarily represent the views of Bulawayo24. Bulawayo24 editors also reserve the right to edit or delete any and all comments received.