Opinion / Interviews
'Liberation war truants causing disharmony,' says Mutsvangwa
03 Feb 2016 at 05:06hrs |
Views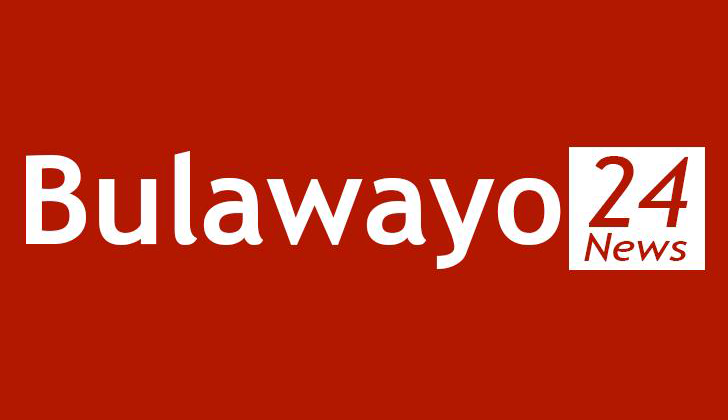 Recent troubles within the war veterans movement and brazen disrespect shown to liberation war fighters are fanned by factionalists and successionists in the ruling Zanu-PF. War veterans leader Chris Mutsvangwa (CM) recently opened up to Senior Writer Lovemore Ranga Mataire (LRM) about this and other issues affecting former fighters. Below are excerpts of their conversation:
LRM: What is your response to those in the war veterans association purporting to have passed a vote of no confidence in your leadership?
CM: It's the bane of poverty, which arises from precisely what I have alluded to. You know the destitution of war veterans makes them very vulnerable especially to young and ambitious unprincipled arrivists in the party who think that power can easily be grabbed and can seize it in whatever direction. So they are jealous, they envy the esteem of the war veterans within society and they want to hijack it and appropriate it for themselves.
They want that aura associated with heroism of the war, the organisational capacity and the moral standing of the war veterans. They want to abuse it so they look at the vulnerability of war veterans - of course they are poor, and they use that vulnerability to all sorts of compromises. So some few war veterans who are really destitute, who are on the margins of the leadership, they are coaxed, cajoled or hoodwinked into trying to set up a splinter organisation.
LRM: Can you be specific? Who coaxed them? Who hoodwinked them?
CM: Like I mentioned, these are arrivists in the party, some people who came into the party in the post-independence era who have no history of the struggle, so they have no particular respect for the party, they think that all these years war veterans have not been at the centre of power.
Some of them are truant members who ran away from the war. They never participated and instead went to school in America, made names for themselves for criticising the struggle and the post-independence order of President Mugabe. Then afterwards they were welcomed back into the party because at a certain stage in the revolution, you get so many enemies arraigned against you. It is proper that you unite all the forces and that's what happened in the last 10 years.
It was important that we embraced people of every hue and stripe back into the party to form a united front and minimise the chances of those people being used by our enemies. So we embraced them back into the party.
LRM: So you think the current contradictions in the party are as a result of these "truant members" who joined the party in the post-independence period?
CM: Yes, there is a certain professor that I will not mention by name, who thinks that the status and glories accorded to him in the party and with an overblown ego, thinks that he can one day be the leader.
He suffers from mental amnesia about his truancy at the crucial stage of the armed struggle. And has affinity to his uncle who was dethroned from the army and later commanded an army against the liberation struggle.
Everybody knows Ndabaningi Sithole and his retrogressive role in the struggle. This professor is on record trying to seek posthumous rehabilitation for Sithole. He wanted hero status for his uncle. He wanted national hero status for Sithole, something which is anathema.
He wanted Sithole to go and sleep at the same place with Joshua Nkomo, Simon Muzenda, Josiah Tongogara and Nikita Mangena. How can that be? That would have caused ructions at the Heroes Acre. But this professor had the temerity to bring the issue to the President because Ndabaningi Sithole is his uncle.
How can a man who commanded soldiers against people he had originally sent to war (be a hero?) You know he had his own army in 1978 which was later bombed by Ian Smith for indiscipline.
So even Smith couldn't countenance them. They had been deployed against their erstwhile comrades as the war became thick. So his allegiance is to a clan, to a family, to a village, to a totem — things that are all contrary to the ethos of the liberation struggle.
For us when you joined the war, you didn't even remember your name. You were given a new name.
The only name you remember was that you were a liberation war fighter for Zimbabwe.
We couldn't be identified by where we came from. That's why we are so bonded and for him to wade into the waters of such a bonded organisation such as the war veterans in the vain hope that you can create himself and his youthful cohorts in the party.
They are youthful cohorts in the party who listen to him, who think they can refashion the war veterans. It's not possible, so obviously people overlook the fact that war veterans were revolutionaries, they were not mercenaries working for Nkomo or Mugabe; these are fellow revolutionaries who happened to have been leaders whom we were following. They mistake our allegiance to the President, which is earned and our allegiance to Nkomo which was earned. They mistake it to the allegiance of a mercenary to a military commander. We are different, this is self chosen loyalty given to a person . . . it's a cadreship relationship. But they think that they can just come and seize it and direct it into any direction and that's why the whole splinter movement came to naught.
LRM: But why do you think the status and importance of war veterans is now being challenged by people you describe as having joined the party in the post-independence era?
CM: The tragedy is that these people think that war veterans are a tribe from Mozambique or Zambia. They forget that war veterans come from each and every village in Zimbabwe. So there is a misnomer which is coming up, a disturbing misnomer which begins to see war veterans as if it's a tribe from exile. And then they create an artificial barrier between war veterans and the ordinary people and these people calling themselves G40 they now claim that those who didn't go to war are the majority and we are diminishing.
LRM: Are the contradictions within the party that you attribute to this nameless professor not linked to the succession issue?
CM: Of course it has, Jonathan (Moyo, Professor) belongs to Ndabaningi Sithole family. He is a nephew of Sithole and by all conduct he thinks that Sithole was unfairly dethroned and President Mugabe usurped the power of his uncle.
He thinks that the army belongs to his clan and that's why he went to ask for hero status for his clan despite the apostasy of his uncle. His uncle became a sell-out. He himself is a gaper, he gaped the war, and he left others in the trenches and left for school and spent all his life away from the war.
Now he comes back, for him the war was frozen because his uncle left so he wants to take off from where his uncle left (off) so that he becomes the leader of Zimbabwe.
That's why he is brazenly questioning the ethos; conduct and inheritance of a war which he absconded from, which he was a coward to fight. Now he wants the glory of that victory to become his pedestal to become a new power broker in Zimbabwe.
We will not accept Jonathan as a power broker in Zimbabwe. If he wanted to be a power broker he should have remained throughout the struggle and if he had remained in the struggle, I want to question whether he would (have) remained with his life because in the struggle there was a lottery for lives and many people perished.
What is the assurance that he would have survived because many people who equally had thinking brains lost their lives?
LRM: Can we talk about what is happening in Mashonaland West where the provincial executive recently passed a vote of no confidence in you and recommended to the Politburo for your expulsion?
CM: I think (Peter) Chanetsa, the former governor, summed it up, and these are people with dubious history. Like all opportunists, this is what I have been telling people like Professor and all these G40s to have the courage of their conviction and form their own party like Morgan Tsvangirai.
Don't try to appropriate a party that so many people worked for and died for and try to refashion that party into your own image. And try to purge people you have personality clashes with.
You only use vote of no confidence on counter-revolutionaries with a track record of being against the wishes of the people. You don't use it to address petty quarrels; it is an instrument of last resort.
Mao and others talk about the correct handling of contradictions among people. If you have common cause among people, you don't have irreconcilable differences. But it is the enemy that you have irreconcilable differences (with). This is how we bonded people in the war and shunned everything that divides the people.
LRM: In other words, you are saying you are not losing sleep over that vote of no confidence?
CM: We don't lose sleep because they don't know the ethos of the party. The party is going to sift them out like chaff in a harvest. These are chancers, revolutionaries never lose sleep over chancers.
The glaring woeful lack of respect for the structures of the party is seen by the fact that the Politburo is given by the congress of the party and someone from nowhere tells the President that you are firing his minister or Politburo member. So some people see themselves as Presidents of the Republic.
This is an extrapolation of power which only a chancer on a sponsored agenda dares to tread, this is where angels fear to tread. The unfortunate thing is that he doesn't see it because we have had a political commissariat which has never tried to educate people on the ethos of the party, the ideology of the party and these things are not bought off the shelf.
These are matters of history but unfortunately there is that institutional poverty. People are tried and condemned for rules they never knew exist.
Rules come out of a pocket of a power broker in the party and he applies them as he goes along the highway. It is sad that (this is happening in) a party with such a history of discipline, of organisation, of ethics, which are etched in all the minds of Zimbabweans.
I want to salute Chanetsa for succinctly putting it as it is. These are crooks and chancers. Soon they will realise that they are passing a vote of no confidence in themselves. These people don't belong to the party.
Source - the herald
All articles and letters published on Bulawayo24 have been independently written by members of Bulawayo24's community. The views of users published on Bulawayo24 are therefore their own and do not necessarily represent the views of Bulawayo24. Bulawayo24 editors also reserve the right to edit or delete any and all comments received.