Opinion / Interviews
'People First is doomed'
02 Jul 2016 at 12:00hrs |
Views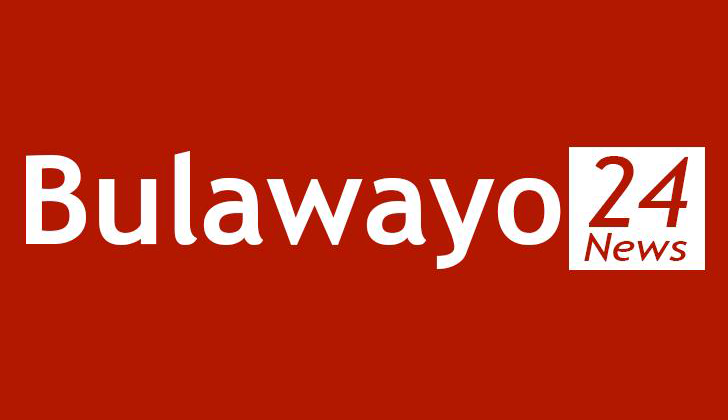 Firebrand political activist Jim Kunaka (JK), formerly youth leader of the ruling zanu-pf party in Harare Province, is back in the fold after having joined the fledgling Zimbabwe People First group led by former Vice President Joice Mujuru.

The Herald's Political Editor Tichaona Zindoga (TZ) caught up with him to get insights on his recent volte face and how he couldn't find a home in the new party and decided to play the Prodigal Son. Read on . . .

TZ: You have lately returned to Zanu-PF after a brief stint with Zimbabwe People First led by former Zanu-PF number two Joice Mujuru. Can you tell us what made you have a change of heart?

JK: I believe in real leadership when it comes to governing a nation. At first I thought Mai Mujuru was going to provide good and quality leadership for this nation but when I joined her for the past six, seven months, I have seen that she knows nothing totally in terms of running a country as head of state or president.

So I decided to go back and rejoin Zanu-PF because I had compared leadership qualities that President Mugabe is providing to the nation right now. So I made my decision that it is better to follow him.

TZ: But there are several questions that arise from your rejoining Zanu-PF, the first being, as claimed by People First, that you were insulated from the leadership of the party and did not have access to influence things. Therefore, you felt frustrated and did not enjoy life there. The spokesperson of People First, Mr Jealousy Mawarire, said they were trying to rehabilitate you but you ran away from the "asylum". How do you respond to these issues?

JK: Let me first respond to Jealousy Mawarire. As you know, the whole leadership which formed People First were previously in the Zanu-PF leadership. So he cannot be talking about my rehabilitation without talking about the rehabilitation of Mujuru, Dzikamai Mavhaire, Kudakwashe Bhasikiti, David Butau, Claudius Makova and others. Those were the first people who were supposed to go for the so-called rehabilitation before coming to me, but they are still the same old selfish and power-hungry people they were in Zanu-PF.

I think Mawarire is a selfish guy. Do you still remember in 2013 when he took President Mugabe to court and won the court case for elections to be held? He is a spy, that guy. He was given a lot of money. He bought himself a Mercedes-Benz, a Pajero and a (residential) stand. He went to South Africa to buy those things. I think he too needs to be rehabilitated.

I don't think he is normal. If I was Mai Mujuru, I wouldn't allow such a person to be the spokesperson for my party. Even for him to be a DJ in my bar, I wouldn't allow that.

As for the claim that I could not find a home in People First, I can't continue allowing a blind person to lead me when I am not blind myself. As we speak, People First does not have a membership card. They failed to produce one. Even from a cardboard box, they have failed. They don't have members.

So I had to ask myself: Are these people serious that they want to govern this country or they just want to play with the minds of the people of this nation? So I just thought it's good for me to go back to my party.

TZ: But some observers like to think that you went to People First on a "spying" mission and you are back to your home to devise ways to destroy the new party?

JK: Spying for what? I am not a spy. I have never worked for any security department in the country. I am just an ordinary person. There is nothing to spy on from People First. It is a failed project already. Whoever thinks I was on a spying mission in People First is wrong.

When I joined People First I thought they were going to come up with better policies than the ones that we have in Zanu-PF. When you hear People First leaders addressing their members, they like to say there is no democracy in Zanu-PF.

But I think in Zanu-PF, people are given an opportunity and time to contest one another.

Instead of People First following what they call democracy, they are doing the opposite.

TZ: Can you just illustrate?

JK: They are imposing leadership. They are not giving ordinary people a chance to choose whoever they want to lead them. So leaders are being appointed.

TZ: Your rejoining of Zanu-PF has also been seen from a factional perspective, that a certain faction in the party wants to use you for their ends within the body of Zanu-PF, especially ahead of the elections in 2018.

I am sure you have heard those accusations?



JK: I don't believe in factional politics. I belong to Zanu-PF led by Mugabe. Unless you are saying I belong to RG Mugabe, then that's fine. But I don't belong to the so-called G40 and I don't belong to Lacoste.

They don't exist in the constitution of that organisation. Those two factions don't exist and you cannot find them in the constitution. So I don't subscribe to factional politics.

TZ: It has been widely reported that you were the mastermind of a terror group called Chipangano and that your rejoining of Zanu-PF is useful towards reactivating that notorious grouping. What is your response to that?

JM: You know what, that is politics. If you go into the constitution of Zanu-PF, you don't find anything written about Chipangano. It is not a structure.

In Zanu-PF there are structures from cell, branch, district, province, to the top.

Young people in different political parties sometimes do whatever they think will make their party win elections. But it doesn't mean that the party allows it to happen.

About the so-called Chipangano, we cannot continue talking about past events.

I was clear before when I said I am now a born-again Christian. Whatever I will do, I will do it in a good way. So I don't see why people want to continue talking about it (Chipangano). I have asked to be forgiven for everything that I have done to everybody. I think that is enough.

TZ: You were quoted recently in the media as saying that a lot of people are prepared to jump the People First ship and there are reports of fissures along generational lines. Can you explain how such a new organisation would lose members before it has even held a congress?

JK: The house is on fire my friend. To be honest people are fighting for positions as it stands right now. So a normal person will wonder how before any congress has been held people start fighting about who will take this position or that position.

It shows me that they are going nowhere. So I don't think People First is a political party.

Maybe it is just a recreational facility where people went to enjoy themselves, play and go back home.

You see when people went to join People First, they were expecting to see what they call democracy. But when they got in, they noticed that there is no democracy, so people have decided to go back and rejoin their old political parties.

Some came from MDC, Mavambo, ZAPU and so forth. Each and every person is thinking that it is better to go back to my roots and work there with my party than start a new organisation which is failing at this point to practise what they call democracy.

TZ: But recently the party held rallies in Harare and Bulawayo and they pulled numbers. Do you not think that they could soon be a force to reckon with?

JK: (laughing) That is a joke. Is that what we call a rally? In Bulawayo, I think they managed to gather 2 000 people, here in Harare they managed to gather 3 000. But it was not Harare only — they brought all 10 provinces here in Harare.

They are bussing people from other provinces to gather in one place only to claim that they come from one province. It is a lie. So you can't say 3 000 people is critical mass for someone who wants to govern a country of 13 million people. That is non- sense!

TZ: Lastly, what role or position are you now taking in Zanu-PF? Are you just an ordinary card-carrying member or you might be co-opted into a more senior role?

JK: You see, I am not interested in having a position. I can work as a cell member; I can work as a card-carrying member. That is good for me.

What I want to do is to carry forward the revolutionary party to go on and on. It is not all about having a position.



Source - the herald

All articles and letters published on Bulawayo24 have been independently written by members of Bulawayo24's community. The views of users published on Bulawayo24 are therefore their own and do not necessarily represent the views of Bulawayo24. Bulawayo24 editors also reserve the right to edit or delete any and all comments received.