Opinion / Interviews
'I'm ready to die to make Zimbabwe free'
11 Sep 2016 at 18:14hrs |
Views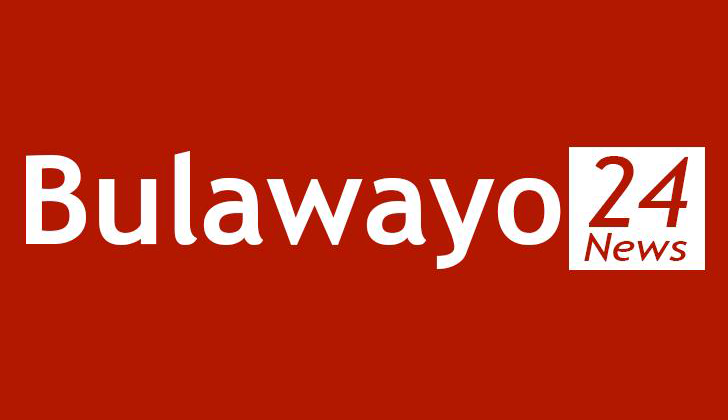 Despite enduring police brutality and arrests, MDC youth leader Happymore Chidziva says he is not deterred by Zanu-PF's "unscrupulous" means to stop them, adding that he and other party youths are prepared to "die" in their bid to free Zimbabweans from the ruling party's "yoke of bondage".
Our reporter Blessings Mashaya spoke to Chidziva, and below are excerpts from the interview.
Q: In the wake of the recent court ruling on demonstrations, what is the way forward now. Are you going to resume demonstrations?
A: Yes, demonstrations shall continue. It's the only option that we have to force the regime to listen to the people. Actually, they are going to be more than you have seen before in every town and every community.
This country will remain ungovernable as long as President Robert Mugabe and Zanu-PF do not heed the call.
We have been left with no choice but to start a campaign whose mission is to liberate our Zimbabwe from a clueless and greedy clique that only thinks about itself and nothing else.
If you have followed our recent protest, the most underlining factor is the exit of Mugabe and his inept government. We have demanded to know the whereabouts of our $15 billion diamond revenue, which disappeared under the watch of Mugabe among other demands. There isn't any answer or an attempt to address these demands, and then it means the game is still on.
Q: This week, are we going to see MDC youths demonstrations in Harare?
A: The issue is not about this week but as youths we are not going to fold our hands, we need to take action on a daily basis as you know that hunger and unemployment is also affecting us on a daily basis. There is no time to relax for Zimbabwean youths, we must make sure that Mugabe gives in to our demands through peaceful demonstrations.
We always say as young people, and we do not want to fail the people of Zimbabwe, it is our duty to take this evil regime head-on and we want to do it peacefully.
We urge those who are trying to thwart peaceful protests to think twice. They must think about their children who are failing to go to school, about their brothers who are failing get jobs and even their parents who are struggling to get food and are also being abused by Zanu-PF on a daily basis.
More demos are inevitable, the prevailing conditions and the atmosphere in the country at the moment necessitates eruption of demos anytime. As the MDC youth assembly, we have planned nationwide peaceful demos under our campaign
#myZimbabwe
which we successfully launched last month under a very difficult environment. Protests under the tag
#myZimbabwe
will be rolled out in every town and corner of Zimbabwe in the coming days.
Q: With the intimidation and harassment from law enforcement agents, are you not fearing for your life?
A: Life is precious, but it becomes irrelevant when you assume a duty to liberate a generation. Fear is something that my DNA successfully defeated.
The intimidations show the level of desperation on the part of Mugabe's regime. We will not sit back while the citizenry is harassed willy-nilly. As an assembly, we call upon the people of Zimbabwe to rise and face this regime head-on. We are therefore warning individual police officers to desist from being used as tools of oppression.
Q: As MDC youths, do you think we can reach 2018 elections with the current situation still prevailing?
A: The year 2018 is too far. We can't wait; people are suffering. I am not saying that we must overthrow this government through illegal means but are going to make sure that Mugabe listens to the people's demands through peaceful protests. Mugabe and his government must know that the people of Zimbabwe are more important and they are not docile.
We want our police officers, army, security agents and all civil servants to get their salaries on time. They are not our enemies, but they must understand that we have genuine concerns as Zimbabwean youths.
In the past few weeks our party, through our national spokesperson, issued a statement where our party position on demos was communicated.
MDC took a position in support of all peaceful demos and that we urge all our members to join any peaceful demonstrations they come across. It's not necessarily that we have to plan all the demos, but we will join any peaceful demo being led by Zimbabweans.
Q: Going back to MDC, do you think your party president Morgan Tsvangirai is still the right candidate to lead you in the 2018 elections?
A: We are more than convinced that . . . Tsvangirai is still capable of taking us to Canaan.
We are more than convinced that the maturity and experience Tsvangirai has will take our country forward.
His vast knowledge on matters of the State and business as well as his experience in handling internal cohesion and unity will go a long way in ensuring the eradication of poverty in this country.
Source - dailynews
All articles and letters published on Bulawayo24 have been independently written by members of Bulawayo24's community. The views of users published on Bulawayo24 are therefore their own and do not necessarily represent the views of Bulawayo24. Bulawayo24 editors also reserve the right to edit or delete any and all comments received.