Opinion / Letters
My 2017 Letter to Bulawayo Artists
17 Jan 2017 at 06:31hrs |
Views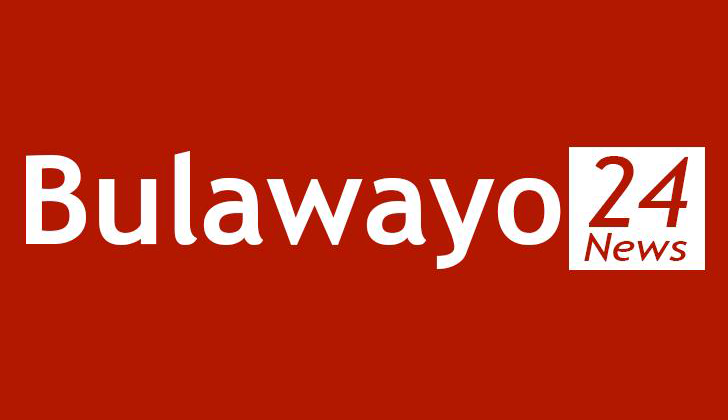 Dear Bulawayo Musicians
This is not an open letter to all Bulawayo artists, but as I work on my new 2017 Sinazo project, i was thinking, and thinking hard. I feel I need to empty all my 2016 thoughts and enter 2017 fresh ngimsulwa, without any nagging thoughts jostling each other in my mind, each aggressively competing and seeking the attention of my limited thinking capacity. They say sharing is caring. Well,,, this is rather more of a selfish chance to allow myself to think aloud in the presence of any willing Bulawayo musician, in a 'willing buyer willing seller' principle. Phela ukwanda kwaliwa ngabathakathi. i will start by saying that i am personally proud of 2016.
It is in 2016 when I tried virtually everything I felt my body was physically or mentally capable of doing. I applied for one of the top civil service jobs in England, I landed an interview and failed it (Guess what! that was one of the greatest success of 2016 for I nearly became a manager of one of the biggest companies in the world-sakudlala- a so near yet so far kind of situation). I also wrote and published a novel (google Igazi Labafo). I wrote several newspaper articles. Wrote an important history book. Did another Master Degree etc etc (ukubala yikwenza nje).
Because I am a typical Jack of all trades (but master of 9), many of my comrades would anticipate my highlight of the year to have been either revolved around some academic achievement, political orientation or religious undertakings. But hell no! It was on the music scene! Of course izimanga ziyenzeka, but it was in the music industry where I learnt a number of life experiences, (isifundo ongeke wasikhohlwa- education for life) including the truthfulness of what Henry Ford once said, "Coming together is a beginning; keeping together is progress; working together is success." (I wish you were really listening). I learnt that quality is never an accident. It is always the result of intelligent effort- combined effort. It is through hard work and sometimes painful effort, "by grim energy and resolute courage", that we move on to better things. But of course, we need a little help from our friends. As the Beatles once sang,
"What would you think if I sang out of tune, Would you stand up and walk out on me?
Lend me your ears and I'll sing you a song and I'll try not to sing out of key.
Oh, I get by with a little help from my friends"
If you are a musician and you cannot learn a lesson from these lyrics from the foremost and most influential act of the rock era, then your mind will never be awakened by anything. This help from your friends is not the typical help gotten by a blind street beggar shouting "tinokumbira wo rubatsiro, -siqela ungedo) kind. No! It's a typical 'God help those who help themselves' scenario. (NOTE! This is not a Biblical verse as many always think). The phrase is just a popular motto that emphasizes the importance of self-initiative and agency.
Before I continue with my story, I would like to highlight the fact that I am not a full time musician (neither am I a full time to anything though). But I love Music and two years ago I ventured into it solely to nurse my musical passion. With Sinazo, I released an album entitled Township Makokoba, with the hit track Kalanga Child, a song which like alcohol, its either you love it or you don't. I wasn't successful according to a conventional definition of success. But according to my own definition, I was very successful. I mean VERY. Here is why. For me, success is not supposed to be measured in material possession, because if you invest in material possessions you are investing in something that is not in you or part of you. You are investing in something that is detached from your soul and body. For example if you invest in a kombi, it could unfortunately involve itself in an accident and be a write off, but one who invested in a degree, for example, will never lose that attachment to it. The later has invested in THEMSELVES unlike the one who invested in a kombi.
So, the point is that happiness resides not in possessions, and not in gold, happiness dwells in the soul and the road that you're on (Democritus). Being successful means that you're working hard, playing hard and walking your walk every day. You can only live your dream by working hard towards it. That's living your dream. That's success. That was my success with Kalanga Child. Living my dream. This may sound to some as a justification of financial or material failure, but hell no! Our album is on itunes and sell a track almost every day, especially in Botswana and the UK and Australia. So that's beside the point. Because that's not my definition of success. I see success as not the key to happiness but happiness as the key to success and everything falls into place with less stress. If you love what you are doing, you won't be successful one day- you are already successful. So keep on keeping on brother or sister. I may sound too philosophical but philosophy is actually defined as a theory or attitude that acts as a guiding principle for behaviour. And your philosophy of life is not determined by others. If you find your philosophy of life being determined by others then it's not yours. It's their philosophy of life and you are a prisoner to other people's philosophy of life. Therefore you need to release yourself from that Guantanamo Bay philosophy. Lets convert that to music. Whose music type (not genre) are you pursuing? Yours?- then aluta continua. Jay Z? Then you need to change slightly so that you at least own your music rather than let Jay Z do own 'your' music. But here is the catch, you cannot do it on your own. Reason? We are not as clever as we think. Injobo enhle ngethungelwa ebandla.
Nanku umzekeliso la. Once upon a time there were two weavers who promised an emperor a new suit of clothes that they say is invisible to those who are unfit for their positions, stupid, or incompetent? When the Emperor paraded before his subjects in his new clothes, no one dared to say that they didn't see any suit of clothes on him for fear that they will be seen as "unfit for their positions, stupid, or incompetent"? Finally, a child cries out, "But he isn't wearing anything at all!" That's what happens to you when you compose a song, write it, sing it, record it, mix it and master it on your own. How can you be the driver, conductor, the passenger and the bus itself?
A friend of mine told me that since December 2016, he has been a regular radio listener and amazingly Kalanga Child- Sinazo Ft Dj Dsh has played each time he is tuned in, be it Skyz Metro, Star Fm or something else. I am happy there because people are dancing to a song i composed. Thats the whole point maan! Nevertheless, when I decided that recording music was going to be part of my life, I was in constant consultation with several artists, young and old. I would like to take this opportunity to confess that I was both dismissed and encouraged in equal measure. Those who did dismiss me are not that important to me in particular because i have learnt to always protect my enthusiasm from the negativity of others. IMPORTANT!
I am quite certain that people would not be dancing to our track Kalanga Child would it not have been for Vusa Mkhaya Ndlovu with some motivational words "Go for it I will feature in some tracks", Dumisani Ramadu Moyo's nurturing support "When you struggle with mixing let me know", Lyle Khamal-Bosch's ever-present promise "Together we can make", little Lorin Sibanda's loyalty "I am in", Mbo Mahocs, the undercover promoter who told everyone she bumped onto about Kalanga Child hit and her words "I am with you khuluza" (she would say to me), that British SDA Pastor who had Kalanga Child first ever released in church during a Christening ceremony before it played anywhere else, Skyz Metro Fm the guys who took us beyond the sky, Kudakwashe Takundwa's Urban Culxure Magazine the online magazine that adjudged Kalanga Child to be number one song in Bulawayo at some point, not forgetting that stranger from Botswana who called in Radio Botswana and told the dj to go hunt for a track called Kalanga Child.
All these individuals and institutions save as proof that success is almost totally dependent upon combined drive and persistence, and also that extra energy required to make another effort or try another approach is the secret of winning. To the Bulawayo musicians who I heard, dislike and shun working with others because they are either unknown or a waste of space, I say unto you, working together a team is important as it apply individual perspectives, experience, and skills to solve complex problems, creating new solutions and ideas that may be beyond the scope of any one individual. As well as benefiting and enhancing your individual performance too. Together you stand, divided you fall. It's simple as that. There is a Kalanga saying that goes "tjolila ntondo nlidzo ndiwo ntukunu". I am out!
Yours Sincerely
Tish Malaba Ncube
(Director and producer at Savanna Pathfinder LTD (trading as Glenn Recordz Inc.)
Source - @facebook Tish Malaba Ncube
All articles and letters published on Bulawayo24 have been independently written by members of Bulawayo24's community. The views of users published on Bulawayo24 are therefore their own and do not necessarily represent the views of Bulawayo24. Bulawayo24 editors also reserve the right to edit or delete any and all comments received.