Opinion / Letters
Open Letter to Zimbabwe
04 Mar 2017 at 08:06hrs |
Views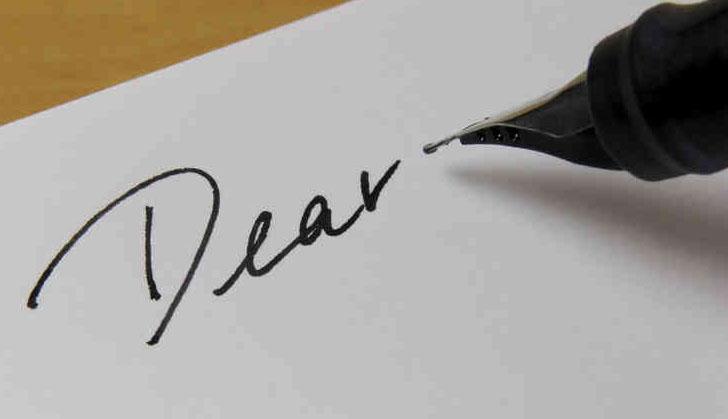 Fellow Zimbabweans
It is with a very heavy heart that this letter is written. It is not to prove any point of superiority in reasoning but the pain of failure, failure not born out of failure itself but mainly out of selfishness and lack of honouring our civic duties as Zimbabweans and standing up to protect our nation from those destroying.
There is a generation of people like Linda, Mkwananzi, Mawarire and the Dzamara brothers and quite a few others that have stood up to show the zeal but it has been an uphill battle either because of the political naivety of the general population of Zimbabwe, lack of cohesion or individualism, it remains to be ascertained in full. Interestingly we join the fray of all the commentators in Zimbabwe because it is indeed a country of opinionated enthusiastic commentators.
Patriotic people would always ascertain their strength and weaknesses and come together at the pivotal point and push towards the same goal. If the truth is spoken in Zimbabwe people are vilified. The people of Zimbabwe seem an interesting lot because our politics is a poignant effort of pushing loyalties to individuals than the State of Zimbabwe. It is pointless today to change the incumbent government because the aspiring institutions and people have not learnt a lesson about patronage, clientelism and patrimonialism as political models.
Those seeking political office and those supporting them are operating on the same bases as those they want to unseat. Why even bother to change, if change is for the sack of changing, rather keep the known evil than start dealing with a new evil which has unknown tricks. Zimbabwe haemorrhages through all various gates today, economical, intellectually, developmental or infrastructurally e.g. bridges being washed away and no one is set on stopping this. There are legal minds that are sitting down and not doing anything to stop the onslaught on activism of young and dedicated people and the others have even languished in prison for many months without anyone standing up to help them out because our support is selective.
It is not about the unknown motive that people like Mawarire might have or the fact that many believe he is an agent of ED, but it is about the direction of his struggle, the quality of his utterances and his general voice, it is about the basic livelihood of Zimbabweans. He might not have the solution or understand how it can come about but the plight that he has put across is every Zimbabwean's plight. Is it not enough that he has articulated our problems with one single voice and very clearly?
It is not about ZANU PF or who is in government but about the quality of life the government is subjecting people to. It is pointless to bring another government which will come and do the same thing, but it matters whether we have learnt what are the good attributes of government and can NEVER allow the same thing to happen again. The major opposition political parties in Zimbabwe with many supporters are no different to ZANU except in strategy because ZANU has a better strategy perfected obviously by practice and the availability of resources. I know there will be an outcry and this letter risks not being published because I touch on the sacred cows of Zimbabwean politics, MDC-T and Zim PF.
Yes, I am a politician but that does not make my judgment biased and irrelevant because many will see it as an act of sour grapes or even envy or decampaigning the only 'credible' parties rather than join hands with them. Yes, they may have the support, but where will they take Zimbabwe to, it as a nuisance to think that it is for the sack of change and the rest shall be seeing when the change is there. Many today talk about the success of the GNU and the achievements of MDC-T at that stage, but overlook how MDC-T lay in bed with ZANU conniving to keep Professor Welshman Ncube the new MDC Principal out of the loop even when Mr Mutambara was no longer the Principal. I am not in support on MDC but only pointing out a rotten system that we want to bring in. Wrong is wrong no matter who does it, it must be condemned. The failed negotiations as a result of that collusion! and yet we stand up and say MDC-T is capable to push for the genuine interests of Zimbabweans? How MDC-T flouts its Constitution and when you raise it people say it is their business, leave them alone, and yet we want the same people to govern the country.
Charity begins at home, do you see Mr Tsvangirai, a big loner who has as followers mainly flatterers and people wanting to fill their loot and tummies ever manging to do the right thing in Zimbabwe? To help concretise a Constitution for Zimbabwe into the future so that we can never have a despotic government? It can never happen. All the top leadership of MDC-T operates in like manner and the supporters follow and unfortunately, we still say it's better than nothing. You have Zim PF let's not even start, take a look at my book entitled African Politics – Zimbabwe and South Africa as major case studies, you will see that all that was said in that book is unfolding, the nature of Mujuru and her fold, you can find it on Amazon for the ebook or Lulu for the paperback. Many of you will see a sales tactic but its fine, let me not protest too much.
In a nutshell, I am saying it is not helping anyone in Zimbabwe today that the media also publishes whom they want but not necessarily that which is newsworthy. Newsworthy to the media is what they support and this is what ZBC and Zimpapers does and unfortunately all the small publications and big independent publications like the Standard and many others, they use the same ZANU PF policies of selective coverage but they stand and point fingers at ZANU, it's a sham. Maybe that's their concept of media freedom that says you only cover what interests you I guess, and not what is against you or does not make you happy, that sounds like failed journalism to me, there is no sense of ethics, they are all journalists for hire and hired in its true sense. However, what does that tell you? It tells you that they are all students of their teacher, the despotic system has taught them to be despots and they cannot even see it. They keep pointing at the speckle in the ZANU's eye but the log in theirs is unseen.
Fellow Zimbabweans, it is pointless to talk 2018 or any other election if we have no cogent political view and genuine interests for the people of Zimbabwe. A genuine interest for Zimbabwe in my view is that which talks of prosperity for all Zimbabweans and not a select few. It is one that talks of a Zimbabwe that is a pure Constitutional democracy with democratic systems that will never be manipulated by even the craftiest president ever to be born. We need to have a leadership that will come in and ensure that when in government it does not concentrate on looting but rather building a system and tearing down the existent system, and that in my view is not any of the front running political parties, they all have a ZANU agenda.
We need an independent media, a proper functional judiciary which is blind meaning that it knows no person, nor any sides but just the interpretation and application of the law, a legislature that is not accountable to the executive but the electorate and the executive that is poised on making Zimbabwe better and internationally competitive. We cannot achieve these with the kind of thinking that is being exhibited and therefore we need as a people of Zimbabwe to really isolate and identify our problem and what the solution that we want is.
At this stage we see the problem only in terms of Mr Mugabe which I think is a very myopic view and a self-defeating attitude. It will take us a few more generations to get back on our feet if this is the view we continue to hold whilst Zimbabwe is capable of fully reforming in less than ten years to its former glory and even better with the right kind of thinking and leadership not selfish and patrimonialistic politics which can only give us back what we are trying to kick out.
Zimbabwe, can we do it? Is it possible or it's an impossible feat? Who bewitched us or dear Zimbabwe? Cry our beloved country!
A Zimbabwean view by a Zimbabwean political party for Zimbabwe from the desk of the Chair.
Thank you
Dr Vusumuzi Sibanda
Liberal Democrats Chair
Liberal Democrats
Tel +27 11 333 0018
Fax +27 11 333 8909
108 Kerk Street, JHB
2000.
www.liberaldemocratszim.org
info@liberaldemocratszim.org
Source - Dr Vusumuzi Sibanda, Liberal Democrats Chair
All articles and letters published on Bulawayo24 have been independently written by members of Bulawayo24's community. The views of users published on Bulawayo24 are therefore their own and do not necessarily represent the views of Bulawayo24. Bulawayo24 editors also reserve the right to edit or delete any and all comments received.