Opinion / Letters
Zimra abuse widow and her disabled son
19 Mar 2017 at 08:59hrs |
Views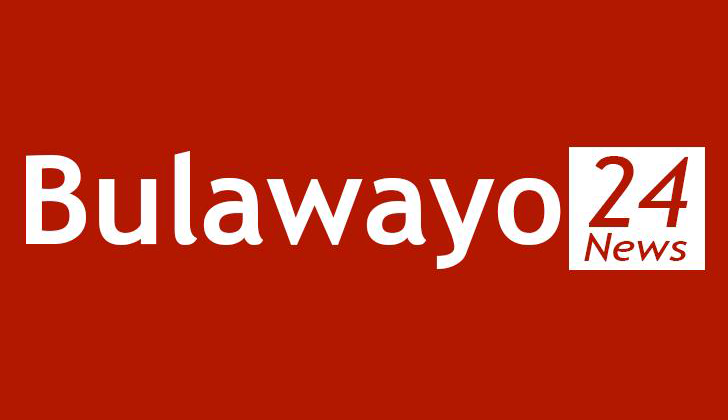 Open Letter to Zimbabwe Finance Minister Patrick Chinamasa
Honorable Minister of Finance Patrick Chinamasa we hope that this open letter will reach you and thereafter you will do your work as expected and get this matter resolved amicable. Honorable Minister it has come to our attention that Zimra officials do not consider Ndebele people as part of Zimbabweans. Our people complain bitterly on daily basis because of ill treatment they get especially at Beit Bridge Border Post.
Hounarable Minister are you aware that the majority of Zimbabweans who are resident is South Africa are actually Ndebeles?, but surprisingly when ever they are coming back to their own country they are made to suffer at the border Posts . Your officers are tribal and hostile to the Ndebele people, and the majority of them are Shona speaking manning our Matabeleland borders at the expense of our locals.
This is one of many reasons why we now feel that we can no longer co-exist with Zimbabweans and we now want our country back like yesterday.
Honorable Minister may I kindly refer you to a testimony below from Egther Khanye and see how much she has suffered in the hands of your Zimra officials. What kind of incompetence is this? Is it incompetence or tribalism? Why should they fail to help a fellow citizen who is a widow and has a disabled son? Why would you put a law that only applys to Shona people when you claim Zimbabwe is a unitary state?.
What is it that has stopped Egther Khanye from enjoying the same rights as others enjoy on return from Diaspora after many years of hard work? May you please instruct your people to release Ms Egther's car with immediate effect and allow her right to enjoy RR Rebate as your law says.
We have many complains from our people who feel that they are being victimised for being Ndebele by your officials. We would like you to also tell Honorable Minister Mike Bhima to consider putting issuance of import licenses at the border to avoid unnecessary costs to our struggling people.
The testimony goes like this. Egther Khanye went to South Africa with her husband in 1992, latter in 1993 they were given South African Identity documents which they used till 2010. Later they were given an opportunity to use Zimbabwean passport and now they had dual citizenships. Ms Khanye lost her husband in 2014 in South Africa and Makhanye decided to come back home to stay permanently in Zimbabwe.
In 2015 she came to Zimbabwe and went to Zimra to ask them about the procedure of returning residence together with her belongings. They told her that she should go to Immigration office with her passport so that they accept her back as the procedure requires to persons who would have stayed out of the country for more than two years.
Unfortunately she lost her passport during the processing period and went to South Africa and they gave her an ETD which Zimbabwe Immigration refused to stamp insisting that she should apply for a new passport, of which she did and they stamped it.
Makhanye have an autistic son who is now 22 years old. The problem is that he cannot be transported in a public transport because of his condition. He is violent and can pull people around him therefore he needs special care and this is why a private car is necessary.
When she went back to Zimra in Bulawayo to process rebate procedure so that she may be allowed to bring back her property from South Africa. She was given a letter which reads as follows: I quote; "CLEARANCE OF GOODS UNDER IMMIGRANT'S REBATE- PASSPORT NUMBERS Z A436374, CN023278, AND FN048820 AND TTD NUMBER 0316194.
The above mentioned subject refers.
I have gone through your documents and discovered that your passport, number CN023278 is missing from the documents submitted. This passport will help us to establish your period of absence from Zimbabwe. The two passports and a temporary Travel Document you submitted do not give us enough information.
However I have asked Beitbridge to update us with information concerning your status as they have denied you this rebate. Please note that you have three months from the date you were given returning resident status to clear your goods. J Moyo. Station Manager Bulawayo Port." Reads part of the many letters in our possession.
She went back after three days and was referred to Nicholas Nkomo who also interviewed her like the previous ones. Again he further referred her to his boss a Mr Chadzingwa in Beitbridge. All this while she was using her money in travelling to and from.
Mr Nkomo also wrote to her another 3 page letter explaining the regulations which stated in part as follows;
"please be advised that the above mentioned rebate is granted in terms of section 105 of the customs and excise (General) regulations statutory instrument 154 of 2011". Of which Nkomo said I was accepted for this kind of rebate.
She then called Mr Chadzingwa the regional manager at Beitbridge by this time she was only left with 7 days before her 90 days rebate expires. In response said he was not in office and referred me to the shift manager and she proceeded to Beitbridge where she was interviewed by Nyamadzawo a shift supervisor. Nyamadzawo told her it wasn't necessary to see the manager. She went through the same process all over again that was on the third of December 2016. He told her that she qualified for this rebate and should proceed to South Africa to collect her goods. Her intention was/is to collect all her house hold property as well as car. So she proceeded to South Africa to collect the car and left house hold goods since she had no enough money to transport them at once.
"I brought in the car Mazda 2 on December 07, 2016 at 05:00am. I was told to wait for the new shift and was saved by Mr Nyamadzawo who had previously told me to go to South Africa. He collected all my papers at 6am and around 11:00am he was still yet to conclude but said he was about to finish and that i should call the driver from Bulawayo to come drive from the border. Mr Nyamadzawo came back around 13:00pm and told me i did not qualify for the rebate, this is the same person who had told me on the 3rd that i qualified surprisingly on the 7th he now says I don't qualify".
Mr Nyamadzawo's boss is the one who had rejected rebate before she could even look at all the papers. When she went there she had all the papers and accepted that indeed Egther qualifies the rebate. She took all her papers asked Nyamadzawo to re-sign and took them to the manager whom Makhanye didn't see. The manager came back took her bag and left without telling Makhanye anything. Egther waited until she felt asleep by the time she woke up around 14:30pm it was already late. She then noticed that there were all new faces all those who were saving had left.
She had come with a driver whom he was suppose to leave at the border and go back. He was in the car while she was still trying to process her papers. When Makhanye went outside she discovered that the car was locked and clamped and the driver told her that the Zimra officials had collected the keys from him by force. When she went to ask about it the new shift told her they didn't know anything about her story and they don't know who clamped her car.
She was then referred to the new shift manager Mr J chakasikwa and then called Mr Nyamadzawo and the lady who was working on her case. Mr Nyamadzawo then latter brought the keys and was only allowed to take her hand bag and proceeded to Bulawayo without her car.
The following day Makhanye called Chadzingwa and he advised Egther to write a letter of appeal and gave her his email. Of which she did wrote a letter of complaint as per advice by him. He then said he received the letter on the 16th of December 2017.
He then called her to come and have a meeting with him in Beitbridge and collected some groceries from her car.
On the 22nd of December 2017 she had a meeting with the regional manager Mr Chadzingwa. Four officials who had previously handled her case and a technical manager his name wasn't given to her, though they said he was from Harare. They had collected her original passport, and a copy of her lost passport, ETD and original of her permit which was issued in April 2016, together with vehicle papers on the 7th of December in which up to now she still don't have and they are now saying they no longer know where they put them. She still can't travel anywhere because of their error.
When she asked them why in the first place they had collected her particulars without her consent and why did they lock her car and clapped it? They told her that they wanted to prevent her from stealing her car. Mr Chakasikwa appologised, told Makhanye that it wasn't the correct procedure though they do it because people usually cross with their cars using TIP after they are rejected then it becomes a police case.
As of now they are not saying anything about her particulars. She went to Beitbridge again on the 10th of January 2017 and was referred by Chadzingwa to see Chakasikwa who was supposed to give her the results of the footage concerning her passports. Surprisingly said that he was not able to retrieve the whole footage. The part he retrieved does not show what happened to her passports. She had her old passport of 1992, the South African passport and the new Zimbabwean passport. All of which are missing at the hands of Zimra officials in Beit Bridge.
Mr Chadzingwa this time advised Egther to use the disability rebate of her disabled son to release the car of which she did. She took her son to the doctor because they said they needed the doctor's report for her son Arnold which Egther paid for consultation and examination fee which also went into the drain since it was rejected.
They also said they wanted to interview him(disabled son). She took him to Nkomo in Bulawayo after she had asked Mr Chadzingwa to refer her case to Bulawayo since it was getting expensive to continue going to and from Beitbridge. He then referred her to Gova Bulawayo Regional manager Mhlahlandlela.
She waited for the results and latter it came saying that her son doesn't qualify because he was born in South Africa and was advised to start all over again this time in her name because they had also discovered that she still have a valid permit though it's not on her new passport which is still in their possession.
Mr Gova advised her to appeal to him again on behalf of Arnold on his disability disapproval and also appeal on her case to Commissioner of Customs and excise of which she did on the 31st of January 2017.
They responded as follows;
"RE: APPEAL AGAINST DENIAL OF IMMIGRANTS REBATE: 1 X 2010 MAZDA2: CHASSIS NUMBER JMZDE14J200272492.
I refer to your letter of appeal with the above subject matter. Your case is under consideration and you will be advised of the outcome in due course.
However may you please provide evidence that you were resident in South Africa for a period of more than two years from the date you were accepted as a returning Resident. This information will assist me in making a final determination for your case. Your urgent response will be appreciated.
Yours faithfully
N Mupanduki
For: Acting Commissioner Customs and Excise. "End quote. This was on the 21st of February 2017.
This response was to us unreasonable considering the fact that all her particulars are in their possession including her originals which they now claim they are lost. We don't understand at whose cost must she recover her passports, car and unnecessary expensises that she incurred since December 2016 despite the fact that she did everything right according to their specifications and advice.
We are now considering consulting Human Rights Lawyers to sue the state over her case. This follows a letter by N Mupanduki which rejected her appeal on the basis that she couldn't produce evidence of her stay in South Africa for more than two years. Mupanduki ignored all correspondances she have writen so far and his subordinates actually agrees that she qualify for RR Rebate since she stayed in South Africa since 1994 and still had all her papers as prove which was lost by Zimra officials in Beit Bridge. In the first place she had approached Zimra before she brought the vehicle in and they said everything was well.
Mbonisi Gumbo on behalf of Either Khanye and MRP.
Source - Byo24News
All articles and letters published on Bulawayo24 have been independently written by members of Bulawayo24's community. The views of users published on Bulawayo24 are therefore their own and do not necessarily represent the views of Bulawayo24. Bulawayo24 editors also reserve the right to edit or delete any and all comments received.