Opinion / Letters
Transfer of 'corrupt' Magistrate big Relief to Buhera Community
02 Apr 2017 at 07:57hrs |
Views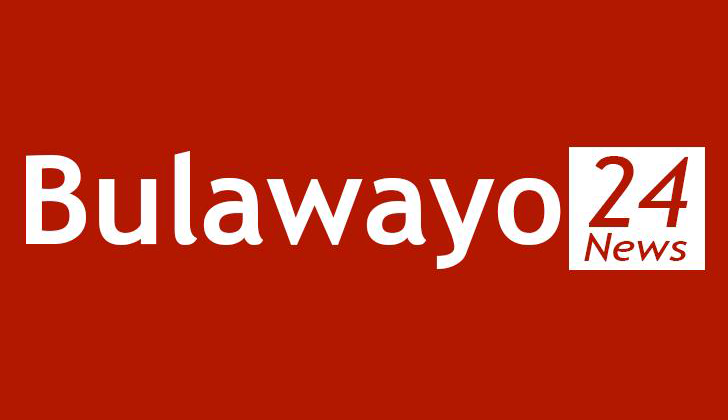 Editor allow me to air, on behalf of Murambinda Residence, the joy in all people in Murambinda residence after the transfer of highly corrupt magistrate Mr Henry Sande.
Most Murambinda residence are grateful about the transfer of Honourable Magistrate Henry Sande from Murambinda to Chivhu, which is only 100 kilometres away.
The chief problem that Honourable Sande posed to the locality and judiciary were, amongst others, his inability to timely deliver judgements. Justice delayed is justice denied.He had a tendency of excessively delaying resolution of cases, thus leading to feelings of discontent with the judicial process and loss of confidence in its ability to solve disputes expeditiously. Each time he messed up on cases, he even failed to apologise, giving a mere apology by word of mouth.
It is mind baffling to note that, on the 20th of February 2017, Honourable Sande had a criminal conduct when he returned to Murambinda and had an accident on the Chivhu-Murambinda Link road with Mr Murwisi, a businessman resident in Murambinda. Mr Sande had come to work at the Murambinda courts, despites having been transferred from that station whether he was relieving or finalising his matters there we don't know. He was over speeding, and it is public knowledge that the two do not have valid driver's licences(they both got the licences through an agent from CVR and they did very few driving license as a formality), and no police attended to the accident scene, for Mr Sande have ordered the police not to attend to the accident scene. The man is feared in Murambinda for harassing officers who enforce the law. Reliable sources tell us his house was under 24hr private Police surveillance as if he was a minister. The guy abused his office in Buhera and he lived large and truly he will miss the place. No one is above the law, since, even when the country's Vice President, Honourable Mnangagwa had an accident, police attended the scene and recorded statements. Mr Sande seem to operate with unfettered discretion. Though such conduct, in some sense, may seem ubiquitous and relatively minor offenses, the danger the conduct poses to other road users and the perception that such conduct indicates a disregard of the law, underscoring their seriousness and relevance to the judicial role. All this affects the general perceptions of Honourable Sande's capacity to hold office even though the conduct is not directly associated with the institution.
As we speak, one Abniel Kusotera is in utter disgruntlement after Honourable Sande 'manhandled' his case to the extent that he lost all he had. He lodged his complaint through the Judicial Services Commission(JSC) after having gone through the ZAAC as well, and the JSC is still investigating the issues. Magistrates are human, and it is their humanity that allows them to pass judgements on complexities of fact and law in cases before them. However, failure to acknowledge that they make blunders and address them has the potential to damage the intergrity of the courts and undermine the ability of individual Magistrates to fulfil their judicial functions. The words and actions of Honourable Sande, both within the court process and outside it, need a confidential and private inquiry. He put the justice system in disrepute, thus the 'efficacy of his judgements would seem not to be acceptable by society, as a result of lack of confidence in him. He must face the music, so that it can signal to the other judicial officers the standards expected of them, and therefore discourage problematic behaviour in advance.
Importantly, it can demonstrate to the public that the judiciary is willing to meet proper standards and that action will be taken where poor behaviour occurs.
A cursory look at the number of appeals on cases presided by Honourable Sande is alarming.Most of such appeals were from the grounds of dishonest errors and misconduct, misdirection to the jury caused by what l believe to be misunderstanding and poor expression of the law. Most people who lost cases might have failed to appeal against his judgements since appealing is expensive and time consuming.
I wonder why a learned Magistrate is always at loggerheads with Lawyers even in the chambers and gallery. He is always rude, uncivil, bully to his colleagues and staff, litigants, council, et cetera. Conduct of this nature demonstrates that the individual concerned does not have the appropriate poise and character to engage in the judicial role, no wonder he has begun doing a Law degree at the Great Zimbabwe University, a clear indication that he is under qualified for the job, for the office he holds.
Your Cynthia Gondo
Source - Cynthia Gondo
All articles and letters published on Bulawayo24 have been independently written by members of Bulawayo24's community. The views of users published on Bulawayo24 are therefore their own and do not necessarily represent the views of Bulawayo24. Bulawayo24 editors also reserve the right to edit or delete any and all comments received.