Opinion / Letters
Rampant Corruption at Bindura University of Science Education exposed
23 May 2017 at 17:42hrs |
Views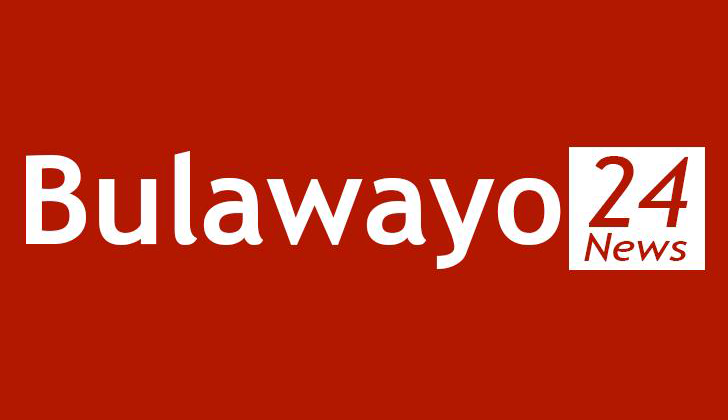 Dear Mr Nguni,
RE: UNABATED CORRUPTION AT BINDURA UNIVERSITY OF SCIENCE EDUCATION
We write to you in the fervent hope that you will act swiftly to avert both the abuse of power and corruption at Bindura University of Science Education which is largely if not solely being perpetrated by the Vice Chancellor (VC), Eddias Mwenje.
The parent Ministry froze all posts as they sought to reduce the wage bill in 2011. The Vice Chancellor, has instead engaged in irregular appointments of mostly his cronies and relatives without following due procedures expected in the recruitment of staff in State Owned Enterprises. To date, he has made the following appointments:
- His wife, Judith, with no interview having been conducted. She is now working as a full-time lecturer in a block release programme (making her a full time member of staff for a part-time programme).
- He has created a novel Directorship position for a gentleman who had reached pensionable age, Mr T. Zinyandu, who is now the Director of Estates. The same gentleman had previously served as a Deputy Director of VODL, a programme that had been disbanded in the 2014/15 academic year. What makes this bad is that previously there was no such directorate and the fact that there is also a Director of Works and Estates making the new directorship a duplication of a role. Once more, this new Director was not interviewed.
- He has also manned the part-time programme (Graduate School of Business) where he has instituted his wife with full time personnel who are on full-time pay yet doing part-time work. The part-time programme actually has a full time Coordinator. The name of the full-time Coordinator who is said to have a PhD in aviation is Dr Maravanyika.
Flagrant Abuse of Power
- The VC tends to abuse power. He unilaterally violates contracts which has seen the Institution recording an unprecedented high level of lawsuits slapped on it by both staff and students.
- The VC without regard to the BUSE procurement policies and procedures acquired a Mercedes Benz E350, registration number ADF 1787 valued at USD132 794 yet he was entitled to a vehicle valued not more than USD120 000 (as stipulated in Circular 16 of 2013 from the parent Ministry). This information is readily available in a Report on Grievances Raised by Principal Officers of BUSE against the Vice Chancellor which culminated from an Engagement to perform agreed-upon procedures regarding financial information which was done by Grant Thornton on the 13th of June 2014- hereinafter referred to as the forensic audit report). In the same Report, Grant Thornton recommended that the University Council should pursue the repayment of the amount of USD 12 794 or USD 2 794 paid in excess of the limit of USD 120 000 set out in Circular 16 of 2013 or USD 130 000 approved by Cabinet. In the same report, the VC was instructed to release the Mazda Bt-50 that he acquired for himself as, according to the Report, his contract does not entitle him to two cars. He neither paid back the excess nor release the car, instead he is currently working towards getting himself yet another car, this time a 4 X 4 Toyota Hilux (invitations to tender have already been advertised for this in the Sunday Mail newspaper). Could you make the responsible Minister stop the purchase of this vehicle?
In the event that one tries to question these irregularities, the VC threatens all such with reprisal and even dismissals. He says he was appointed by the President and only the latter can remove him from office as he flagrantly abuses people.
Non Payment of Block Release Pay Entitlements
Block release programmes are regarded part of Universities' fund raising projects and those who would have participated in these programmes are entitled to be paid. The VC found the programmes in place and those who would have taken part in them have always been paid. Upon being made a substantive VC he has, again unilaterally removed the pay entitlements of all those who either teach in these programmes, administer or facilitate the conduction of the programmes. Block release proceeds are not remitted to the parent Ministry, so could you assist us in finding out where our pay entitlements are now going? The VC has a penchant for unbridled air travels, could our block release pay be the source of his jetsetter lifestyle? What makes the non-payment of the block release pay entitlements such a bitter pill to swallow is that some of us teach in a UNICEF funded programme, which organisation was made to believe that we are being paid our dues as our dues are part of the breakdown of the costs charged to UNICEF which then pays the BUSE in advance yet we have never received a single cent of that money. Again, no one knows where our money is going! We end up teaching up to 15 courses per year as the VC has found in us timid people who cannot bring him to book on our emoluments and he would rather abuse us than hire additional staff from outside who would demand payment for their services.
Questionable Appointments
- A Mr Dhlamini is said to have been seconded to BUSE by the University of Zimbabwe to serve in the capacity of Acting Bursar for a year, yet he has been with the University for over three years now serving as a Director of Projects (again a new post created for this individual). Mr Dhlamini was not interviewed as has become the norm at BUSE. He is remunerated at the same level as the Executive Management of BUSE yet he is not a member of the executive. He has no subordinate and has no job specification yet he is remunerated at executive level. Interestingly, Mr Dhlamini and the VC went to the same high school. As we write, his post was advertised and he will obviously get the job as he has been doing it all along without due processes being followed.
- A Mr Fananidzo Pesanayi, aged 70+ of age, was appointed the Director of Quality (again a post that was created by the VC). Issues to do with quality in institutions of higher learning require people who are well equipped for that and who have the cutting edge knowledge that is in keeping with the changing times. This position is a non-academic position and cannot be treated like an academic role which latter role, at times makes use of people that are of post-retirement ages.
- A Mr J. J. Gutura who used to be the sole Director of Marketing, is now the Director of Public Relations & Protocol. What protocols need to be observed at a small university like BUSE to warrant a whole directorship for that?
- A Mr E. Manhindi was appointed a Director of Marketing and Development (again a new position created post freeze of recruitments order).
- Mr T. Zvomuya is a Director of the Sports Academy (again a post created post recruitment freeze) where there is a Director of Sports & Recreation- Mrs T. Muzuva.
- Interestingly, Mr T. Zinyandu, who is past his retirement age is now a Director of Estates, a position that was created in January this year, in an institution which already has a Director of Works and Estates- F. Kamutundo as well as the Mr Dhlamini who is said to be a Director of Projects.
- Again there is a Director of Agribusiness, a Dr Masvaure, where there is a full-fledged Faculty of Agriculture with a Dean, Dr I. Nyakudya.
- In addition to the above, BUSE also has a Director of ICT- Mr S. Chaipa, a Director of Research and Postgraduate Centre-Professor. C. Mahamadi, as well as a Director of Virtual, Open and Distance Learning (VODL) which was disbanded in the 2014/15 academic year. The VODL Directorship had two people in directorship roles, Ms U. Chipunza as the Director (rumoured to be the VC's cousin) and Mr T. Zinyandu, who deputised Ms Chipunza until his retirement and subsequent elevation to the new Directorship. Ms Chipunza continues to draw down a directorship salary and perks which include a brand new ISUZU truck.
This duplication of roles not only burdens the institution but also leads to the non-payment of contractual benefits to properly employed members of staff as these individuals that are improperly employed are not on the State's payroll.
The VC has become emboldened by the absence of a University Council to bring him to book as there is none in place currently and the former Council chaired by Dr Guramatunhu largely paid no attention to the resolution of the VC's actions that were not above board.
Violations of contracts and standing University Regulations have become the order of the day as the University has no Council and the last duly convened meeting of the University Council was in December 2015 and the Executive Committee of the Council last met two years ago. This, in itself is a serious flouting of corporate governance stipulations as is expected of all State Owned Enterprises (SOEs). This has left the VC as a de-facto Council.
In the event that you may be keen to interview the VC, you may have to make an appointment with him at the airport as he is always flying about. He only comes back to mete out punishments to those he thinks are his enemies as well as mismanaging the institution's funds such as blocking the payment of block release lecturers' entitlements through forcing the lecturers to work for free arguing that he has come up with a formula that shows that the lecturers should be working in the block release programmes without being paid as, according to him, they are under loaded.
The forensic report (which captured a lot of the fraudulent activities captured and done by Grant Thornton) should be readily available from any of BUSE's Principal Officers and from Tinashe Mawere (on +263 (0) 772 128 255). The latter was the Grant Thornton contact person for the engagement.
A lot of other underhand dealings were perpetrated at BUSE during the time the library was being constructed. To date, the VC, in the less than five years that he has been heading BUSE is rumoured to have managed to construct two houses. One in Bulawayo and another in Harare while building materials at the library construction site have largely gone unaccounted for. A scrutiny of the wage sheets will reveal a lot of interesting things surrounding how money was handled.
I am sure you will find the information given here to be just but a tip of the iceberg.
Concerned Law Abiding Citizens and employees of Bindura University of Science Education
Source - Concerned Law Abiding Citizens
All articles and letters published on Bulawayo24 have been independently written by members of Bulawayo24's community. The views of users published on Bulawayo24 are therefore their own and do not necessarily represent the views of Bulawayo24. Bulawayo24 editors also reserve the right to edit or delete any and all comments received.