Opinion / Letters
Letter to SA Home Affair Minister Hlengiwe Buhle Mkhize - MRP
19 Jun 2017 at 15:32hrs |
Views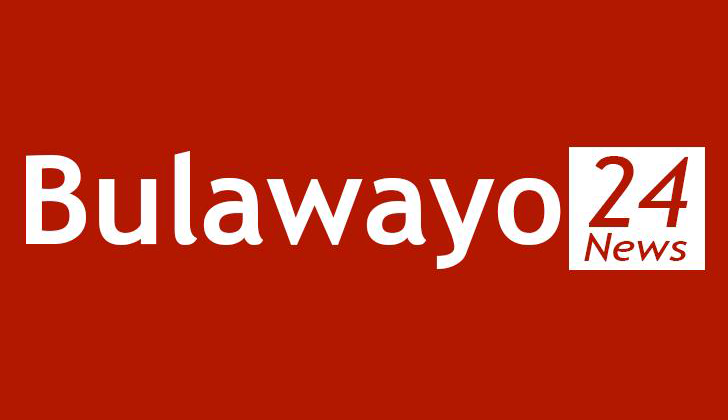 MATABELELAND CRY FOR JUSTICE Madam Honorable Minister Professor Hlengiwe Buhle Mkhize, the Matabeleland people based in your country and those in Matabeleland would like to draw your attention to matters that affect them in their daily lives.

Yesterday we envied you Madam Minister when South Africa and Africa commemorated the June 16 Youth day. In Matabeleland we are not free to talk about the Genocide that claimed the lives of more than 20 000 people, let alone to commemorate.

Recently ZANU PF's Vice President Phelekezela Mphoko who is also the Minister of Peace and reconciliation was humiliated when he brought Peace and reconciliation draft proposal into Zimbabwean Parliament by his own party members. They rejected the draft insisting that Gukurahundi genocide is a closed chapter and must not be revisited or be spoken about. We envy your country's democratic system and we salute those who brought about the Rainbow Nation. OUR BRIEF HISTORY Mthwakazi is a Nation state that was illegally merged together with Mashonaland in 1923 by the White Colonialists without our consent to form part of Southern Rhodesia which later became Zimbabwe.

This is a Nation State that was founded by Mambo and King Mzilikazi in the early eighteenth century and it is better known now as Matabeleland and Midlands or Southern region of Zimbabwe. It is on record that Mashonaland was colonized without any resistance in 1890, while Mthwakazi was colonized in 1893 after a fierce battle that left thousands of King Lobhengula's solders as well as dozens of Cecil John Rhodes's men and their Shona batsmen dead.

The BSAC (British South African Company) had brought with it the then new maxim machine guns and they were accompanied by 652 Shona bats men. The White colonialists went on to commit the first genocide in Mthwakazi that left more than 12 000 people dead in addition to over 6 000 soldiers killed at Gadade in Ntabayezinduna battlefields. Mthwakazi has its official boundaries legally signed for by its last King, King Lobhengula and are as follows; our border between Matabeleland and Mashonaland (Zimbabwe) is at Munyathi River in Kwekwe, and was signed between King Lobhengula and Star Leander Jameson in 1891.

Beitbridge border that separates us with South Africa was signed for in 1887. Ramoquabane that separates us and Bostwana was signed in 1888, as well as the Zambezi Livingstone border that separate Matabeleland and Zambia. It is also on record that the White colonialists recognized these existing boundaries between Mashonaland and Matabeleland, and these two states where run separately in terms of administration by the colonialists. That's the reason why today in Zimbabwe we have a State house in Harare and another one in Bulawayo, A Reserve bank in Harare and another one in Bulawayo, a High Court in Harare another one in Bulawayo.

Ever since we were colonized in 1893, we have never known peace. The people of Mashonaland and the White colonialists have always ganged up against us. Our people from Matabeleland played a pivotal role in the battle for Zimbabwe's independence and that of South Africa from the time of ANC, UNDP, and later ZAPU in 1961. In 1963 a tribal party called Zimbabwe African National Union was formed and since then tribalism escalated. During the struggle ZANU PF's Zanla forces ( Zimbabwe African National Liberation Army) conspired with the then enemy to attack Zapu and Zipra cadres (Zimbabwe People Revolutionary Army). Zipra cadres were attacked in Mozambique when they tried to work together with Zanla against the Colonial government.

Zanla, Tanzanian and Chinese Army ambushed and mercilessly attacked unarmed Zipra cadres who were there on training under a call by both Tanzania's government and OAU. The election was later stolen in 1980 by Britain in favor of ZANU PF which is still in power to date. MTHWAKAZI AND SOUTH AFRICA RELATIONS Mthwakazi State consists of over 14 tribes which are Nguni, Tonga, Nambya, Venda, Sotho, Tshangani, Kalanga, Ndebele, Abasarwa, Lozi, Xhosa, Abasangwe, White Africans among others, most of which are easily traceable back to South Africa.

The relationship between South Africa and Mthwakazi dates back to the eightieth century when King Mzilikazi left Kwazulu Natal and some of the people. We share a similar history between Mthwakazi and South Africa in many ways. It is of public knowledge that Zipra and Umkhonto We Sizwe had a good working relationship that so them fighting both the Smith regime in Zimbabwe and the apartheid government in South Africa. Our great grandfathers started migrating from Matabeleland to South Africa in masses during the time of WENELA mines. Further more thousands migrated mostly illegal between 1982 to 87 when the Zimbabwean government decided to unleash the 5th brigade army on innocent UMthwakazi people from Munyathi river to Ramoquabane, from Beitbridge to Zambezi.

Over 20 000 of our people died. that was a gruesome genocide called Gukurahundi (the rain that washes away chuff). Others were maimed, raped and further displaced, during this period most of our people left the country to other SADC countries and beyond but mostly South Africa and Bostwana. Even after the so called Unity Accord in 1987, Mugabe's government went on to dismiss thousands of our people in government and in the private sector also dismissing people from work in Bulawayo and the rest of Mthwakazi. Big companies in Bulawayo have been threatened over the years to promote the then one party state, which also went hand in hand with promoting Shona supremacy.

As I write this open letter, today Bulawayo which used to be the hub of the country's industry has no functioning single industry, the companies have either closed down or relocated elsewhere mostly Harare. The remaining few companies do not employ locals and every available jobs in government in Matabeleland are taken away by the people from Mashonaland. Business opportunities available, might be tenders, agriculture, natural resources, and whatever that comes up in Matabeleland that is pro-development is taken away from us whether by government or other countries.

As long as it passes through Zimbabwean government people from Matabeleland do not benefit. It is rare to find any Ndebele speaking person holding any influential position in Zimbabwe whether in government or in the private sector. In Zimbabwe there are over 24 permanent secretaries, those from Matabeleland do not exceed three. Same applies to parastatals, as well as the private sector or even the state security. There are very few successful businessmen from Matabeleland in Zimbabwe, and all this does not necessarily mean our people are not capable, it is actually because the government system does not allow that to happen.

Madam Minister you can as well prove this by the statistics in your office of successful people in your country originally from Matabeleland. We have thousands of millionaires in South Africa, who are in business, or are employed in big institutions as managers, directors, CEOs and so on. Others are even holding influential positions in government Universities and Colleges both in your country and beyond, but they can't do the same back home. Others are lecturers in respected Universities and colleges across the globe yet they can't do the same back home.

Why? Because the system does not allow them. We have great players in the arts industry who have either quit their professional or have since crossed the border for greener pastures in your country. We hear them on UKhozi FM, Soweto TV, amongst other South African media outlets, yet the same cannot happen in their own country. We have youths with great football talents but will not be called to the National team or even if they are called they hardly play and they end up quitting such professions and come to your country Madam Minister to work in other fields.

CURRENT SITUATION The above narrative and the problems faced by our people have caused them to migrate, leaving the country in millions mostly to South Africa, Botswana's and the rest of the SADC countries. In Matabeleland there is no single family that does not have a family member in South Africa. We are bringing all this to you Madam Minister so that you and your government exercise wisdom when dealing with illegal immigrants from Matabeleland in your country.. We are alerting you that it's not by choice but by design for our people to end up risking their precious lives by illegally crossing the Crocodile infested Limpopo River to your country.

Quite a number of our people have been killed in the bush while illegally crossing to your country. Madam Minister some of our girl children have been raped, some robbed, and others disappeared without trace since 1980 while trying to illegally come to your country. We are aware that it is of great interest for your esteemed office to bring order to your country by getting rid of all illegally immigrants in your country including our people from Matabeleland who actually constitute the large number of illegal immigrants in your country.

Our estimate figure of our people in your country could be three Million, most of which have acquired South African particulars, and you now consider them as South Africans, others got their papers illegal. The majority of them still do not have any Identification particulars, in some instances they don't have them both in your country and in their own country mostly because of the effect of Gukurahundi genocide. Our people have been subjected to all forms of inhumane treatment for a long time now, sometimes they are subjected to Xenophobia. sometimes they spend months in South African jails illegally just because nobody cares about them.

At Lindela prison innocent people are thrown in the cells together with hardcore criminals, or with very sick people, and they mostly come out of that place sick as well. The South African police also asks for bribes from them. All this does not discourage them from coming to your country. Madam Minister may we put to your attention that your government and fellow African citizens in South Africa have also contributed to our misery in many ways. May your government investigate, prove this and find a lasting solution to this.

We have thousands of our people who have either been arrested or died and had their assets taken away by the South African citizens illegally at the expense of victims' families and most importantly their children back home. We have our people who leave behind families and go to South Africa and remarry to locals for many reasons, most of which being protection and getting proper documentation. Some of them they bribe South Africans to help them acquire South African Identity particulars, and when something happens to them those people claim the benefits on their behalf as family.

While we don't condone corruption and fraud, we present to you that our case is unique and is a special case that needs to be investigated in a proper manner that will also solve this matter once and for all. In some cases families back home fail to ask for the deceased's benefits because when such people come to South Africa they hide their real names. Our Nation of Matabeleland is under a serious siege to the extent that if you don't help us in the next ten years there will not be any Matabeleland to talk about, we would have all become restitutes and scattered across the globe and that is ZANU PF and the Shona suprimists's original plan.

The South African government have stood by Mugabe and his government for a long time now, despite all he has done against his people. Which in other words is the other reason why we say you have contributed to our misery by not reprimanding ZANU PF or at least questioning ZANU PF government over political motivated killings that happens every election period since 1980. OUR PROPOSED SOLUTION We are fully convinced that the solution to our problems as the people of Mthwakazi in South Africa and Bostwana is not arrests and deportations because by so doing you will just be subjecting innocent people only trying their lucky for a better living South Africa, Bostwana and the rest of SADC should be aware that Zimbabwean government is secretly fighting a tribal war with us and will stop at nothing in trying to wipeout Matabeleland people from their forefathers land. We propose that your two influential governments of South Africa and Bostwana, and the rest of SADC help us as the people of Matabeleland get justice for the Gukurahundi atrocities.

Help us get our freedom back, help us get Self-determination. Put pressure on the Zimbabwean government to return the country to rule of Law. Call for an international dialogue on Matabeleland situation. Mthwakazi is demanding for a Referendum, so that we peacefully restore our country as it was before 1893. Mthwakazi Republic Party will for the first time contest the elections at council and Parliamentary level in the harmonized elections next year, in the four provinces of Mthwakazi which are Matabeleland North, Matabeleland South, Midlands and Bulawayo metropolitan.

We call upon the international community to help in demanding the election reforms before elections. A free, fair and credible election in 2018 will help the people of Matabeleland to exercise their Right to vote. Finally at least allow our people that you would have arrested to come back with whatever moveable assets they would have acquired and there has to be a way for them to be able to recover their property and money in banks after deportations or deaths considering as well their families back home.

May you as South Africa and Bostwana as well as SADC makesure the campaigning field is level in Zimbabwe. Currently ZANU PF has unlimited access to the state media that also include the sole Zimbabwean broadcaster. The ZRP(Zimbabwe Republic Police) always gives us a hard time when seeking police clearance to engage our people in campaign programs. All these issues make our people to loose interest and confidence in their own country and ending up illegally coming to your country.

Helping us will definitely serve you from deportation stress currently you are in. Madam Minister we hope and trust that this letter will reach you and your government will look into these issues with a view to help us find a lasting solution.


Source - Ackim Gasela Mhlanga - MRP Foreign Affairs Secretary
All articles and letters published on Bulawayo24 have been independently written by members of Bulawayo24's community. The views of users published on Bulawayo24 are therefore their own and do not necessarily represent the views of Bulawayo24. Bulawayo24 editors also reserve the right to edit or delete any and all comments received.