Opinion / Letters
Complaint letter against Audrey Chimwanda
29 Sep 2017 at 05:56hrs |
Views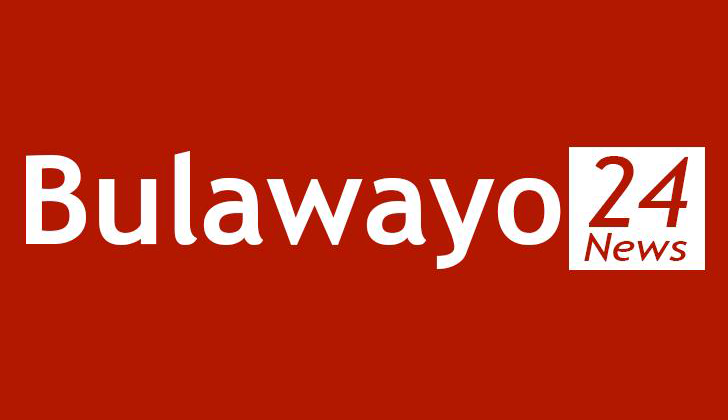 The Editor
editor@ann7.com
Complaint Against Your Employee: Audrey Chimwanda
Dear Sir/Madam
I am writing to register a complaint against AUDREY CHIMWANDA who is an ANN7 TELEVISION PRESENTER. I represent the views of millions of Ndebele-speaking people of Matebeleland (Mthwakazi) in present-day Zimbabwe and all over the world, most notably here in South Africa.
Audrey Chimwanda is a Shona person from Zimbabwe, suspected of being an operative of Robert Gabriel Mugabe's Central Intelligence Organisation (CIO), which is responsible for hundreds of thousands of deaths of Ndebele speaking people of Matebeleland (Mthwakazi) who had some of their kith and kin buried alive in mass graves and disused mine shafts, bayonetting alive pregnant women to reveal the still moving foetuses, thousands of rapes, disappearances and torture.
During the interviews in which ANN7 hosted the Loyiko duo (Ayanda Manala and Yanga Mhluzi) Audrey Chimwanda displayed her true colours in front of all the viewers who watched the interview. Rather than present a balanced impartial programme, Audrey Chimwanda played down the genocide and ethnic cleansing that was perpetrated by Robert Gabriel Mugabe on the people of Matebeleland (Mthwakazi) in strikingly despicable ways. She was acting like a spokesperson of Mugabe's Zanu-pf regime instead of being an investigative journalist.
Audrey Chimwanda seems hell bent on denying the fact that her Shona people led by the evil Robert Gabriel Mugabe and his entire Lucific zanu-PF regime killed over half a million Ndebele-speaking people of Matebeleland (Mthwakazi). They were exterminated from the face of the earth not that they had done anything wrong, BUT that they belonged to a different speaking group that was not SHONA where Audrey Chimwanda comes from.
It is therefore my intention to UNVEIL Audrey Chimwanda for who she is – a SHONA SUPREMACIST and Robert Gabriel Mugabe's NIECE over the people of Matebeleland (Mthwakazi) who have suffered a despicable genocide and ethnic cleansing under the SHONA led regime of Zimbabwe.
It is my intention further to draw the attention of the Good Respectable Editor of the public broadcaster ANN7 to the attached three (3) documents: one from Mthwakazi Liberation Front (MLF) (of which I am a member); the second from a British Scholar, Hazel Cameroon who is now compiling charges against Robert Gabriel Mugabe and his henchmen at the International Criminal Court in The Hague and the third one, from the Ndebele Monarch, King Mzilikazi 11.
You will see from the attached that the Kingdom of Matebeleland was invaded and subsequently annexed following an unprovoked attack. Sadly, the matter did not end there: Matebeleland was subsequently passed on to Zimbabwe to be RULED BY CONQUEST by the British on their behalf. In turn, Zimbabwe as a proxy of Britain went on to commit GENOCIDE and ETHNIC CLEANSING against the people of Matebeleland from 1980 until today. This is a fact, not imagination. And it is this SAD STORY AND REALITY that Audrey Chimwanda should have been concerned about instead of being hell bent on protecting the image of her uncle Robert Gabriel Mugabe, as well as trying to portray ANN7 as an extension of a broadcaster of the ZANU-PF REGIME.
Her conduct differed sharply with the objectively held interviews done by Vuka Africa, in one of their morning programs and the one held by SA FM, done by Rowena. These were open and devoid of bias. The interviews were educative and facts were laid bare without anyone saliently trying to cover up for a monster master in Harare.
It is important to underline that we are determined to support the human rights activists like uLoyiko, whose pursuit of the truth and justice against the SHONA KILLERS led by Robert Gabriel Mugabe and supported by Audrey Chimwanda are rated amongst the top 3 since the start of the second world war. And to use Steve Biko's words, we are determined to struggle for an 'idea that will live' rather than an idea that will die which is protected by Audrey Chimwanda. If Audrey Chimwanda thinks that by manipulating her role as an employee of ANN7 to hide the truth and protect the image of her uncle Robert Gabriel Mugabe – then she must think again, because it is our intention to persevere and have our country Matebeleland (Mthwakazi) restored to what it was before Audrey Chimwanda or her great grandparents including all her uncles (Robert Gabriel Mugabe and others) were born – a Sovereign State.
So no amount of mischief and sell out by Audrey Chimwanda will hide the truth about her uncle Robert Gabriel Mugabe being on the same league with eaters of human flesh like Hitler. She may have been hiding under the employee of ANN7, but today we have exposed Audrey Chimwanda as a despicable little SHONA girl who is hell-bent on justifying the genocide and ethnic cleansing which were inflicted by her uncle Robert Gabriel Mugabe and his henchmen.
On behalf of the Ndebele people of Matebeleland (Mthwakazi) I am therefore appealing to your good offices to raise this matter with her and resolve such that she NEVER AGAIN participates in anything involving the suffering of the Ndebele speaking people as she is quick to justify anything done by her own folk, the Shona people. In the final analysis she must know that our rights to defend ourselves against this provocation from her remain reserved. We cannot allow her to perpetuate our suffering in the realm of psychology by virtue of being an employee of ANN7.
We specifically refer to her conduct on these days:
20/03/17
21/09/17
In conclusion, respectable editor, it is every Matebele person's wish to publicly talk about Gukurahundi Genocide and the perpetrators of it without anyone blocking them. It is through such platforms as ANN7 that the world can be informed about what truly happened to the peoples of Mthwakazi/Matabeleland. It is a right for the human rights activists the world over to also voice concerns to what ruling regimes do to certain sections of the societies and get away with it as if nothing happened. The serious atrocities that are depicted in the three documents attached is what Audrey does not want the world to know about. It is in terms of which we are ready to set the record straight if invited.
Kind regards
Chrispen Nyoni
MLF Information & Publicity
0027 78 730 7538
Source - Chrispen Nyoni
All articles and letters published on Bulawayo24 have been independently written by members of Bulawayo24's community. The views of users published on Bulawayo24 are therefore their own and do not necessarily represent the views of Bulawayo24. Bulawayo24 editors also reserve the right to edit or delete any and all comments received.