Opinion / Letters
A letter to Mnangagwa (Written 25 May 2014)
29 Nov 2017 at 21:13hrs |
Views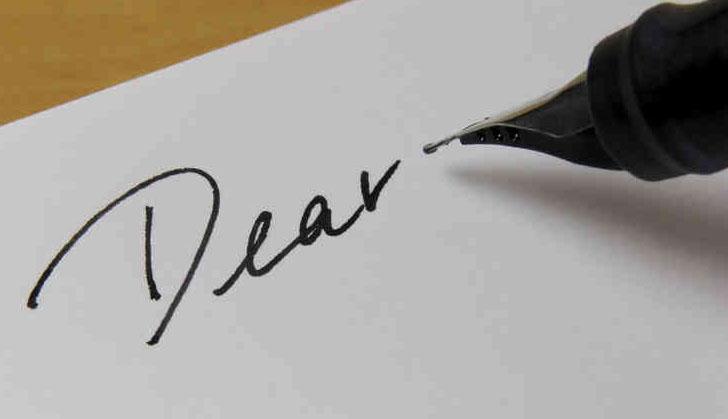 Honourable Minister, I want to speculate that you are most likely to be our next President until 2018. I want to take advantage of that likelihood and proffer my views on what kind of leadership Zimbabweans need.
It is very clear to all of us that ZANU (PF) has dismally failed to manage our country in all spheres. I therefore, do not admire anyone with the task of cleaning up the mess that has been created by President Robert Mugabe.
The first indisputable fact is how, over the last thirty four years, our politicians have interfered in the management of our economy to its detriment. They have not only been disruptive in us building a modern and vibrant economy, but have cost the country through the mismanagement of resources including outright theft, corruption and disrespect of the law when it comes to private property.
Any new President who does not acknowledge this fact and act on it as a matter of national survival will continue to contribute to our economic regression. Accountability and sanction of those politicians and public servants who are known to be corrupt must surely become your first priority if we are to significantly reduce the country risk and attract foreign investors.
The next issue is that we must deploy all our talents to turn the economy around. As Zimbabweans, black and white, we have the skills, the knowledge and the passion on what needs to be done and this responsibility can no longer be left to government alone.
We must therefore create an environment that is inclusive and all come up with a national vision and plan where each and every one of us can contribute to building a new social and economic product in Zimbabwe. This can never be your responsibility alone.
Agriculture remains the most underperforming asset the country has. I understand that there is significant emotional and political baggage that must be attended to. However, we need not wait and must at least focus on food security as a country. I am rather amazed that any President can sleep at night knowing that there is a child somewhere in Zimbabwe who has slept on an empty stomach. That is regrettable.
We all know that the resistance to change in this sector is because of the possible exposure of the theft of land assets since 2000. However, Zimbabwe has so many land assets that are idle and we can as a first move, identify those where there is no conflict and get them to be productive while we deal with the compensation issue. Also please stop any new land invasions they increase our perceived country risk and are in conflict with the constitution.
We cannot, as a country, solely rely on contract farming as this creates a dependence syndrome and does not maximise resource use. Of course you must do all you can to deal with the land conflict, compensate the farmers and create and active land market. That could be your medium term goal.
If you can only achieve this in the next year or so, you would have clearly removed the fundamental economic problem in Zimbabwe. All of us will benefit from this move and I urge you to have a 100 day plan on agriculture revival once you are installed as a new President.
No economy can ever survive without liquidity. Liquidity is the fuel of the economy and your responsibility includes ensuring that the Reserve Bank is autonomous and has an economic and not a political agenda. This will build confidence and attract investment and deposits into our banking sector. I am sure you know that we cannot, at this juncture, bring back a local currency but we must now construct in economic road map and begin work on that now.
In our mining sector, the only thing you need to do now is to ensure that you get rid of corruption in the mining sector which can earn adequate funds to create the liquidity that we require. If we ensured that all funds due to government from this sector come into the treasury and are accounted for, institute a good world class security and surveillance systems including the use of new technology, we would make theft difficult. Maximising mining revenues can surely give us the respite that we need now, while we work on reengagement with the international community.
It is my opinion that dealing with corruption in the public sector, reviving agriculture, cleaning up accountability in the mining sector and creating a new confidence in the financial services sector are the four things that you can and must do from your first day in office.
If you did this, I truly believe that we will all be amazed at how quickly we can revive our economy and our country brand.
Yes we still have to deal with political reforms and creating a democratic social system in Zimbabwe including healing the past. These are important and critical if we are to create a sustainable socio economic system. These can be our medium term goals.
I do not believe that you would be incompetent at implementing the above ideas. I do not believe that you will be unwilling to be the man who changed our country's destiny in a very short period of time.
The past is done and gone and we must now all focus on creating a better future for all Zimbabweans.
I pray that God affords all of us the strength and foresight and wish you good courage and no fear to do what is right.
Yours in the struggle for the emancipation of Zimbabweans,
Vincent Musewe.
Vince Musewe is an author and economist based in Harare. You may contact him on vtmusewe@gmail.com
Source - Vince Musewe
All articles and letters published on Bulawayo24 have been independently written by members of Bulawayo24's community. The views of users published on Bulawayo24 are therefore their own and do not necessarily represent the views of Bulawayo24. Bulawayo24 editors also reserve the right to edit or delete any and all comments received.