Opinion / Letters
Plea to president Mnangagwa to fire a corrupt and incompetent vice chancellor
09 Jan 2018 at 09:49hrs |
Views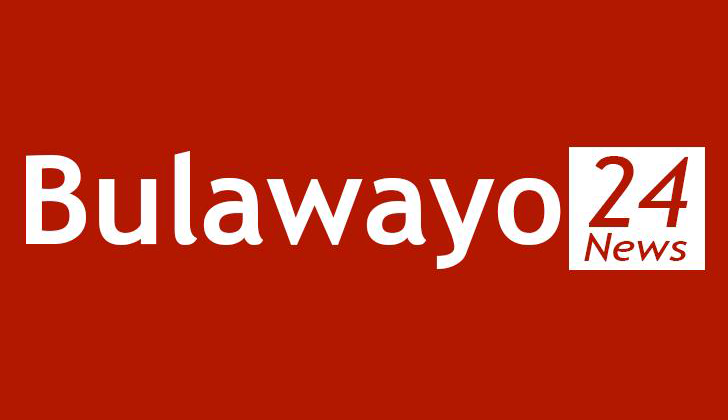 Cde E.D. Mnangagwa, we write to make a request that you be kind not to be deaf to our pleas. We have suffered in Bindura under the arrogant, greedy and corrupt leadership of one Vice Chancellor of a State University in Bindura. A lot of people have written about this corrupt, incompetent and arrogant person and nothing was done about it by your predecessor. This small man seems to be hellishly working on outcompeting himself in incompetence, intimidation and corruption for there is no bar that others can ever set for him to outcompete in the three evils. At one time, he wanted to force staff to contribute to pay for the construction of a library which I am glad to say those of us who were brave refused to pay for.
Now he wants to foist his so-called workload formula on lecturers to force the lecturers to work in block release programmes without being paid. All other State Universities pay their lecturers who would have participated in block release programmes. This fence-post tortoise believes that he alone has the magic wand to wish away payments by coming up with a crude formula that belies his real intention of reaping where he has not sown. To date, some of us are owed several thousands of dollars which we are sure we would not get unless you, our Chancellor, intervenes.
Now that the man is now embarking on the construction of a Sports Academy, I am fearful that with the calibre of University Councillors that were appointed by the former Minister to oversee the affairs of the University, we will soon have our salaries diverted to that construction without our consent while no accounting is done as was the case with the construction of the library.
This greenhorn has overseen the demise of our once promising University. Students like staff are ill-treated to the extent of going to courts over flimsy reasons that are caused by this man's overinflated ego. This has led to student enrolment figures dropping as the University has now become a shadow of its old self.
He brought in his wife, without interviews, from the National University of Science and Technology.
Even when the Minister of Finance told the country that some senior grades of government staff will be now entitled to use of one vehicle each, he continues to have two cars. One a Mercedes Benz E350 and a Mazda BT-50. He believes in threats and intimidation as a way of having his way. Lying is his second nature. He is here in Harare right now and has brought in his friends as part of his accompanying team to meet you Your Excellency. He will deny that he still uses the Mazda and his pal at the Department of Works will cover up for him, but I am sure simple investigations will reveal that he still uses the two cars.
This man chased some of us out of University accommodation last December as if they were rabid dogs. According to him, because they do not hold PhD degrees they do not qualify to live in University accommodation. Interestingly, he does not have that many people with the PhD degrees to get into those houses as some of the houses have gone for years with no occupants since the last time he chased our colleagues out of the houses that he found in place when he was seconded from NUST as a Dean to act as a Vice Chancellor. Normally those who would be Pro-Vice Chancellors are the ones seconded to act as Vice Chancellors but this man with his Bachelor of Science in Biological Sciences from the University of Zimbabwe and no Master's degree in his field but an Executive Master in Business Administration from NUST (acquired when he was a Dean there bringing to question its authenticity) and a PhD in Biology was made Acting Vice Chancellor ahead of qualified Pro Vice Chancellors in all the State Universities.
Interestingly, this is the bespectacled little man in a checked shirt that appears in Jonathan Moyo's photos that are showing Jonathan to be in Kenya. The same little man is also shown sitting cosily in a car with Jonathan Moyo on one of the photos that are said to be showing that Jonathan Moyo is in Kenya.
The man lies about the number of PhD degree holders that the University has. He also further lies that he has instituted some funding for staff who want to pursue PhD degrees. The only few individuals who have benefitted from his benevolence are his relatives or homeboys. The rest of the few PhD degree holders have had to pay for themselves. Even after we have struggled to fund ourselves, he wants to take the glory and lie to the world that he has assisted us in the hope that his contract will be renewed on the back of this lie. I challenge him to produce a list of the actual PhD holders that he supported and the amount of support he says he gave us, with us signing against the list to authenticate it.
The greenhorn is cruel. He does not believe in staff development. I watch in pain as he dismisses Teaching Assistants simply because the Teaching Assistants would have acquired Master's degrees when those Teaching Assistants would rather happily continue in employment. He forces Teaching Assistants to embark on Master's degrees and once they have Master's degrees the acquisition of the Master's degree becomes a dismissible offence. When he joined the University, Teaching Assistants were highly motivated to better qualify themselves as they would be assured of their jobs and would also have a better chance of making it in interviews if job openings at the University or elsewhere came up.
This man is greedy. He suspended Contact Leave entitlements to all of us apart from himself and his friends and relatives. He has even banned occasional leave entitlements yet these are in our contracts. He is a law unto himself. Is there somewhere where such abuse of office can be reported? He has to approve everything even the leave forms of sweepers have to be approved by him. Now, since he is always out of his office away on the many international trips that he uses to earn himself massive amounts of travel and subsistence allowances, business usually grinds to a halt due to his frequent absence from work. One wonders who approves these useless trips for all we get to hear as being the benefits of these trips is nothing but sheer madness. A case in point, is the fact that he wanted to introduce a radiation scanning based fingerprint detection device to serve as a clocking in and out system for academics after one of his many trips. This was being done to academics who do not even have a computer to use (apart from his wife who got a new computer when she joined the University), some have no chairs to sit on in the communally shared offices that they use (apart from his wife who was given an office to use alone when she joined the University). The former Registrar knows about this and may be asked about it to prove that this is true.
The greenhorn is also mismanaging the University farm. I do not think the farm is producing any profits. I wish we would be told about how the farm is doing as the activities of this farm are not reported anywhere. All we see are movements of inputs (seeds, fertilisers and chemicals) from the farm to people's own places.
Cde ED Mnangagwa be very careful about these wolves in sheep's clothing. Please, do not be fooled by lies. Get your men on the ground to do proper assessments of the performance and suitability of those who report to you. These people may tarnish your image as they surely did that of your predecessor who did not fire the corrupt but kept them close in the hope of using rather abusing them at his convenience.
Source - Wisdom Mupositori
All articles and letters published on Bulawayo24 have been independently written by members of Bulawayo24's community. The views of users published on Bulawayo24 are therefore their own and do not necessarily represent the views of Bulawayo24. Bulawayo24 editors also reserve the right to edit or delete any and all comments received.