Opinion / Letters
Dear Robert, you must stop it
16 Mar 2018 at 07:02hrs |
Views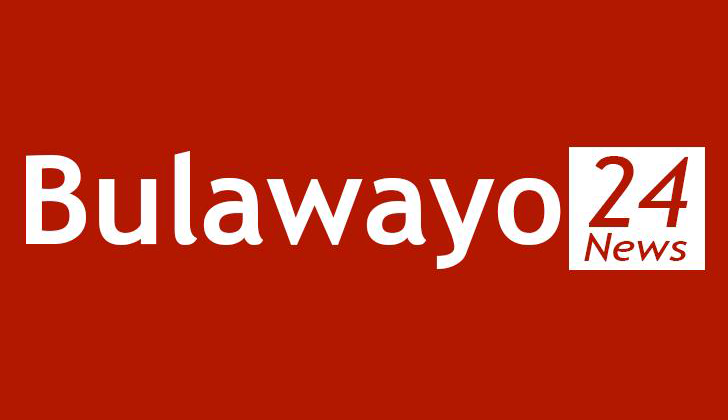 Waving banners saying "Mugabe must go" and "We can't wait until 2002", a crowd of 25,000 massed in Harare's Rufaro Stadium to celebrated the first anniversary of the founding of the MDC. Drawing roars of approval, Morgan Tsvangirai said: "The time for mass action is now. We say to Robert Mugabe: if you don't want to go peacefully, we will remove you violently. This country cannot afford Mugabe for one day longer." This was in 2000 and today I repeat the words of Morgan Tsvangirai - Mugabe go peacefully or else.
Robert Mugabe has once again proved how much of a selfish hypocritical and crook he is, and this time he did it with the help of the independent and foreign media, which over the past 3 decades has hounded and banned from Zimbabwe. Culturally, we are taught to respect our elders and accord them reverence as they are custodians of wisdom and our traditions. However in the case of Robert Mugabe I am saying there is an exception because he is not a custodian of any wisdom or tradition, just an old man who is attempting to employ every trick in the book to remain relevant, maintain a hold of power and protect his ill gotten wealth.
I speak on behalf of millions of Zimbabweans who have bore the brunt of decades of Mugabe's dictatorship. He broke families, destroyed dreams, he maimed opponents, he persecuted rivals, he killed many and today has the audacity to say that he was removed illegitimately and wants to be part of some transition process. No Mr Mugabe you are the one who was illegitimate and we the people got the better of you at your own game. No sane person would take the hogwash that Mugabe is selling seriously. Firstly, no right thinking Zimbabwean wants Mugabe, his crazy wife, Grace and that thieving trio, Jonathan Moyo, Savior Kasukuwere and Patrick Zhuwao anywhere near the levers of power in this country. Zimbabwe has been brought to its knees by Mugabe and his cabal and now that we have seen the possibility of what Zimbabwe can be, we are certainly not going back to that Egypt. Mugabe and his G40 cabal can go and set up their little fiefdom in Singapore, since at one time he spent more time there than in Zimbabwe where he was supposed to be governing.
Mugabe and his wife treated Treasury is their little piggy bank, and had been looting millions so fund their over the top life. At one time Cabinet failed to seat for over two months because Mugabe was always out of the country on one bogus trip after the other. That other year he even attended a UN youth summit in the US, where he was the only Head of State in attendance, and as the story goes, the young delegates were astounded as to why "the old people from Zimbabwe were at the summit, as they slept throughout the proceedings". Then there was that "bira" in India which turned out to be a dud and government functionaries had to come up with absurd excuses as to why a whole President was going to attend a low key festival.
All the while he was travelling around the globe in the company of his crazy wife, Grace and their drug addicted sons, Zimbabweans were wallowing in poverty; dying of cholera, dysentery; surviving on chunks and handouts from western donors, languishing in prison for trumped up charges. This man destroyed many lives for speaking truth to. The fact that he can still hold press conferences at his mansion shows us that he got the easy way out. Ghadaffi died in a drain somewhere, Laurent Gbagbo is on trial at the International Criminal Court for crimes against humanity, and his wife only got released last year on technicalities. This is what should have happened to Mugabe. We cannot be seen as rewarding his behaviour by treating him as a human being when all these years he has behaviour has proven that he is a power hungry monster who does not flinch at the sight of blood flowing to preserve his hold on power.
Mugabe should not have the right to call upon SADC, the AU or the UN to intervene in Zimbabwe because for years these bodies tried to address his mis-governance issues and he told them to go to hell. It's payback time, it time for Zimbabweans and the world at large to tell Mr Mugabe to go to hell.
If you find yourself supporting this Mugabe nonsense, one can only surmise that you have been a beneficiary of the old regime and much like your leaders, Robert and Grace, you miss stealing from the people of Zimbabwe.
So I repeat, Mr Mugabe go peacefully, or else.
Source - Tafadzwa Masango
All articles and letters published on Bulawayo24 have been independently written by members of Bulawayo24's community. The views of users published on Bulawayo24 are therefore their own and do not necessarily represent the views of Bulawayo24. Bulawayo24 editors also reserve the right to edit or delete any and all comments received.