Opinion / Letters
Position paper on political and electoral reforms and notification of PRC existence
06 Apr 2018 at 10:59hrs |
Views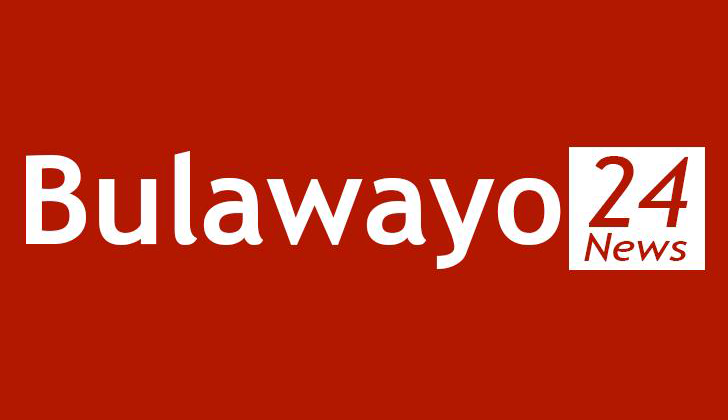 The Chairperson's Office
Zimbabwe Electoral Commission
1 Nelson Mandela Avenue
Cnr Kaguvi St & J. Moyo Avenue
Causeway
Harare
Dear Sir/ Madam

PEOPLE'S RAINBOW COALITION (PRC): POSITION PAPER ON POLITICAL AND ELECTORAL REFORMS AND NOTIFICATION OF PRC's EXISTENCE
The above matter refers and please note our interest.
We write this letter on behalf of our client People's Rainbow Coalition (PRC) whom we are retained to represent in the present matter. For the record, we are advised by our client to the following effect;
On 25 January of 2018, our client wrote a letter to your good office advising of its existence as People's Rainbow Coalition.
Further, our client made a request through your office amongst other things if your office could regularly advise our client of meetings and events pertaining to political processes that require our client's participation as a political actor in Zimbabwe. Kindly see Annexure "A" attached hereto.
On the 8th of February 2018, your office under ref C/20/157 replied to our client's request particularly under item number 3 of its letter dated 25 January 2018 to the effect that your office acknowledged receipt of our client's documents and noted the contents therein. Further, your organization stated in the supra reply that our client, PRC; had already been included on ZEC's stakeholder data base and mailing list for notification when appropriate meetings that require our client's input arise. The reply from your office was signed off by one C. Chigwamba (Mrs) designated as Chief Elections Officer. See Annexure "B" attached hereto.
From your office's affirmative response, it is indeed categorically clear that our client is now part of ZEC's data base and mailing list for notification when appropriate meetings arise that require their input.
Regrettably, notwithstanding the undertaking by your office to advise our client when appropriate political meetings arise for their participation, events currently unfolding in the political discourse of the country seem to suggest otherwise.
Our client has only come to learn through electronic and print media and in particular the Herald Publication of today the 5th of April 2018, that ZANU PF, MDC-T and MDC have agreed on electoral changes. A reading of the publication indicates that or suggests that the said three political parties have submitted contributions that should be incorporated in amending the Electoral Act. In essence, the said contributions are alleged to relate to the formulation of an Electoral Code of Conduct.
With respect, the above development has taken our client with a shocking surprise and hence our client writes to enquire with your office if indeed participation in the political discourse of our country more so in light of the forthcoming harmonized elections is only a preserve of parties represented in Parliament? Our client further wishes to find out if the so called Electoral amendments are being done under the auspices of your office given that our client is not even aware of ever having been invited to such a key political meeting whose outcome would without doubt seek to shape the future political trajectory of our country; should the possibility of holding of free and fair elections be a reality?
Our client also seek to confirm if indeed it is true that your office held numerous meetings with only the said three political parties and in particular recently at Troutbeck Hotel Nyanga where issues of electoral reforms took centre stage? However, our client is surprised that no invitation was ever extended to it by your office so that it could also make its input if indeed the above is true. Our client wishes to enquire on whether parties represented in Parliament are the only bona fide parties to contribute their views regarding Zimbabwe's current political discourse that centres on the possibility of the need to hold free and fair elections. If indeed it is true that only three political actors are predominantly deciding the national question of electoral reforms, it is then our client's view that such conduct amounts to gigantic proportion of the death of democracy in our country. Our client believes that your office is a creature of statute under Section 3 of Zimbabwe Electoral Commission, Chapter 2:12. Further, amongst your office's chief functions under section 4(1)(a)(iii) of the said Act, your office has the peremptory obligation to ensure that elections and referendums are conducted efficiently, freely, fairly, transparently and in accordance with the law.
Our client further wishes to remind your office of your response to our client dated 2 March 2018 regarding the position paper on their political and electoral reforms which they copied to your office having written same to the office of the current man controlling levers of power Mr Emmerson Dambudzo Munangagwa; and you advised our client that your office has a duty to engage all political parties through ZEC/ political party stakeholder forum where parties are briefed on issues relating to the electoral process and clarifications are made on any issues raised. Notwithstanding your invitation that our client should join the said forum and liaise with your Public Relations Department to be appraised of any upcoming engagements, our client believes that by your office's initial letter dated 31 January 2018 our client are already registered on your offices' stakeholder database and mailing list for notification purposes we attach a copy of your letter as Annexure "C" hereto.
To that end, our client fully appreciates that while three political parties debate issues in Parliament, other political parties outside the august house, our client included, can only have such forum through administrative invitation by your office. We believe our client deserves to be accorded the right of audience regarding the country's envisaged electoral processes and should your office fail to accord other political actors such forum then it becomes politics of deliberate exclusion and negation of the negation by your ought to be esteemed office. As we indicated in our correspondence dated 25 January 2018; under item 5, we urge your office to convene a public meeting of all the political parties in the country so that all could contribute towards the sharing of our desired political trajectory. We pray that your office is going to treat our client's plea as a matter of urgency.
Issues of inclusive political engagement are mutually relevant to sustained democratic expansion and in all earnest that should not require our client having to approach courts so that they be also included in the political electoral process and deliberations pending 2018 harmonised elections.
We look forward to hear from your office in the next five (5) days before advising our client on the next course of action to take.
We submit that the above is in order.
Yours faithfully
Counsel Gift Nyandoro
Hamunakwadi and Nyandoro Law Chambers
Cc: Client
Ministry of Justice, Legal and Parliamentary Affairs
Source - Counsel Gift Nyandoro
All articles and letters published on Bulawayo24 have been independently written by members of Bulawayo24's community. The views of users published on Bulawayo24 are therefore their own and do not necessarily represent the views of Bulawayo24. Bulawayo24 editors also reserve the right to edit or delete any and all comments received.