Opinion / Letters
The greatest betrayal ever.....bring back the Mugabe's!
12 Jul 2018 at 09:48hrs |
Views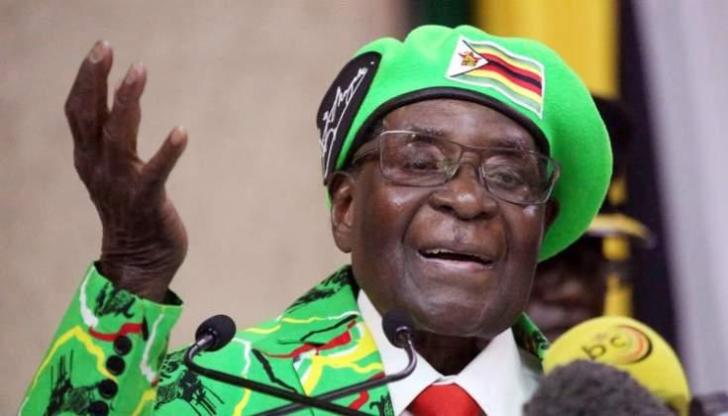 Dear Voter
Please never mind my poor English characterized by grammar and spelling errors but feed on the point, after all its the content that matters most.
As the clock ticks towards July 30, surely the chicks are coming home to roost and the boys like chaff are being separated from men. But one thing for certain is that this is the only opportunity for Zimbabweans to redeem themselves after decades of perpetual suffering under the silent dictatorship and shrewd leadership of R G Mugabe read not ZANU PF.
My dear people, let's reflect and address the root causes of our suffering. I stand to be corrected but surely the suffrage can be traced to one man dictatorship by RGM, resulting in unbudgeted lump some payments to war vets, unsanctioned deployment of the army to DRC, chaotic farm invasions, unabated corruption, informalisation of economy and insatiable greedy by Gucci Grace. That's not all...as the situation was made worse by politicising the business sector. Surely, all economic wheels fell off the wagon once ZCTU joined the political foray calling for strikes and demonstrations which greatly affected the sick economy. The sanctions advocated by the labour backed MDC finally killed the sick economy and as a result Zimbabwe was isolated and interred in the Far East, China....mamabooooo! The epitaph reads: The combination of RGM and MDC killed Zimbabwe.
Surely I salute Operation Restore Legacy for like Lazarus, Zimbabwe is now rising from the dead. The only sad thing is that RGM is still a factor though not a force to reckon with in the Zimbabwean politics. Like the biblical serpent and young Chamisa as Eve we witness and support the same characteristics that killed Zimbabwe, strikes, demonstrations and one man dictatorship. The young Chamisa is a power hungry dictator like his now admirer RGM whom ho boasted ll definitely vote for him. We all heard it loud and clear that Mugabe's party is supporting Chamisa in return for the vice presidency. But who know how cunning RGM is ll testify that he ll never play second fiddle.... never! We all saw Chamisa brutally chasing away Dr Khupe from the throne, saw him arrogantly disregarding his fellow Alliance partners and trust me....vote Chamisa and bring back Mugabe.
Dear voter please wake up and smell the coffee, beware of the serpent.
True son of the soil
Munya Shumba
Source - Munya Shumba
All articles and letters published on Bulawayo24 have been independently written by members of Bulawayo24's community. The views of users published on Bulawayo24 are therefore their own and do not necessarily represent the views of Bulawayo24. Bulawayo24 editors also reserve the right to edit or delete any and all comments received.